*Advertisement Feature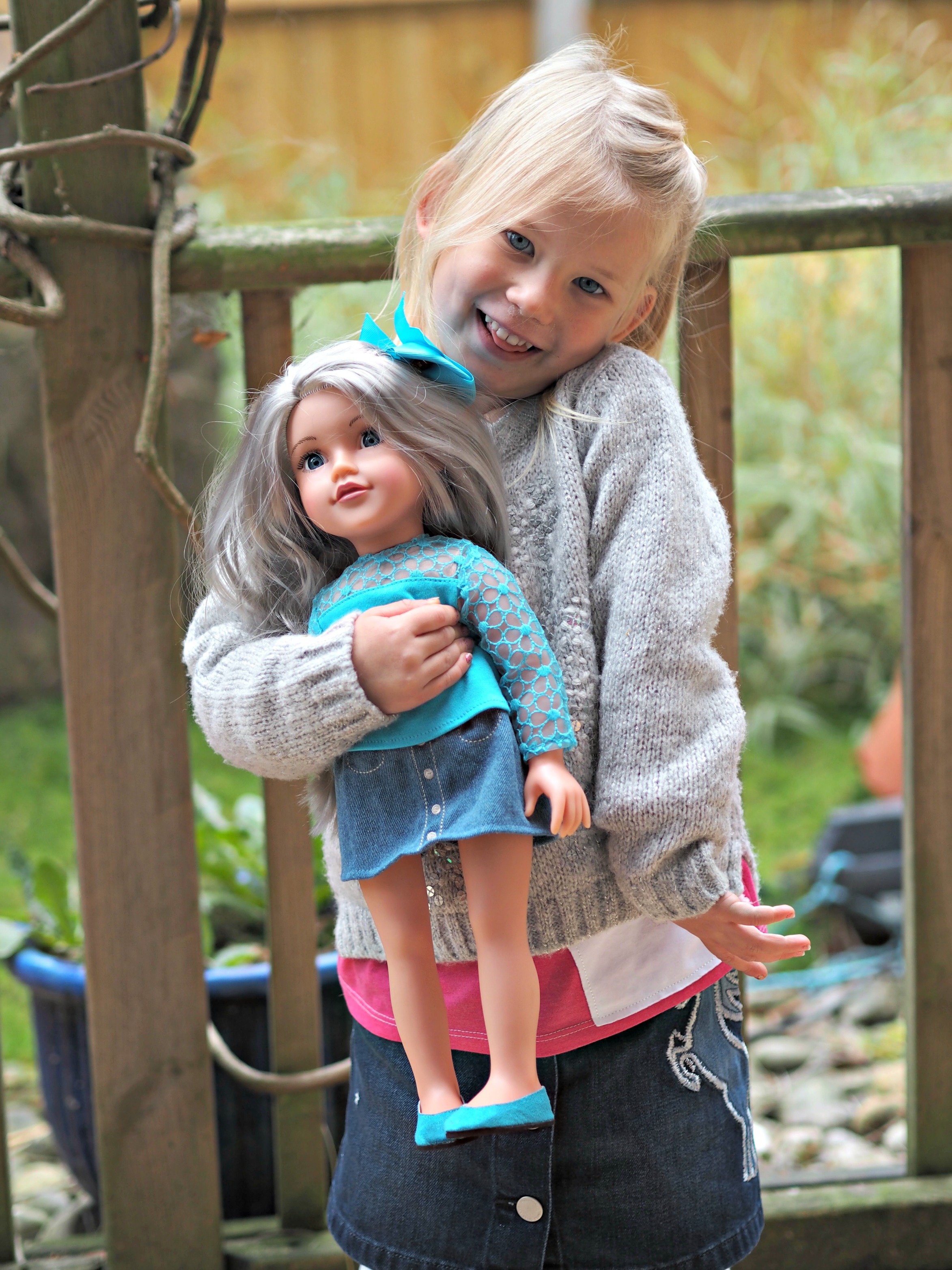 Attending the Designa Friend Doll Event
Last Saturday, Aria, Bo and I attended an event with Designa Friend in Covent Garden. Which I have to say Aria was very excited about. As I'm still breastfeeding Bo got to come along for the ride too, it was is first time on a train and I think it may only have been Aria's second.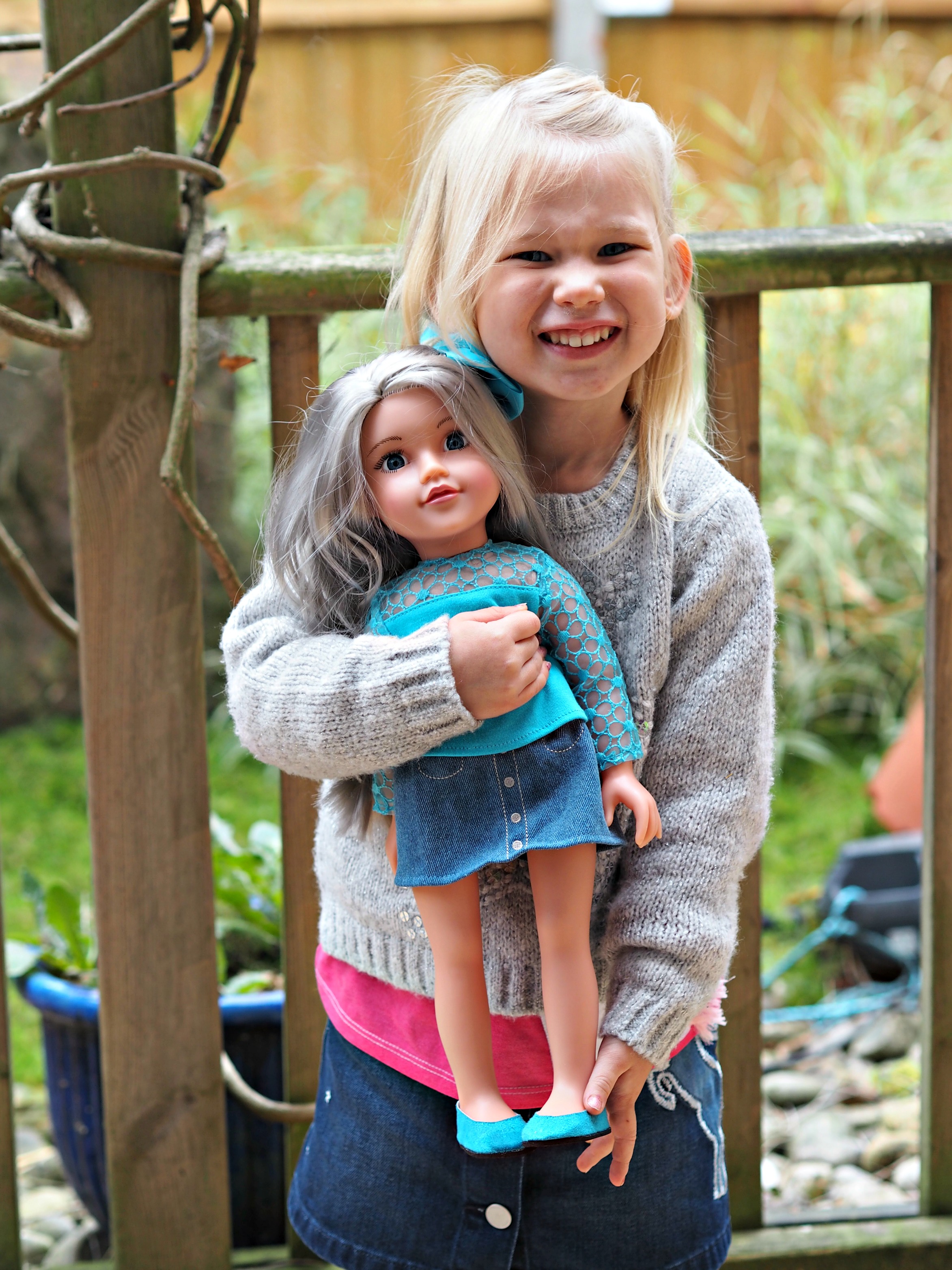 Designa Friend are 18 inch girl's dolls who are very fashionable. Each doll has beautiful soft hair, a soft body but still with pose-able legs. But their main feature is there sense of still, each doll has it's own individual look and outfit. They are all rather chic and stylish with their own hairstyles and each come with fab shoes and handbags too.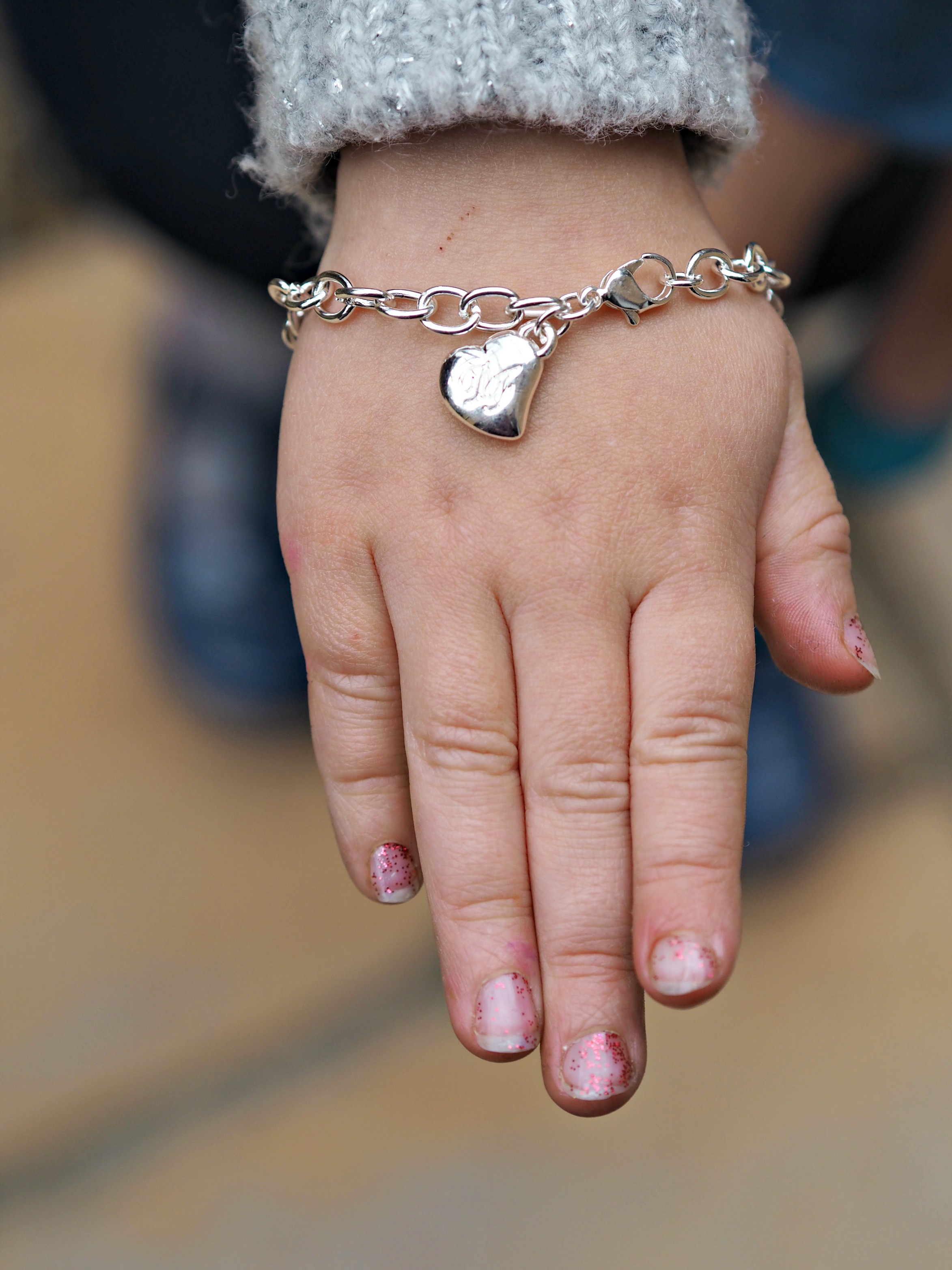 Continuing on with the stylish theme, each doll comes with its own little bracelet too for your child to wear with the Design Friend logo on, which Aria was rather delighted with.
The event itself was every little girl's dream, when we arrived there was a little red carpet for them to walk up to the event. And once inside there was lots of pampering to be done, from sparkly nail varnish, and pink lemonade to heart shaped biscuits and the chance to design your very own doll's outfit.
Aria particularly enjoyed having her hair done with hair chalks – baby pink of course! And had it put up with a lovely little clip too.
It was a really fun morning and Aria didn't stop talking about it afterwards and has really fallen in love with her Designa Friend. She loves her clothes and brushing her hair and has made a little bed for her out of the box she came in.
There are also lots of accessories available in the Designa Friend Doll range, so many stylish outfits, but also some real cool doll's furniture. Think teepees, corner sofas, a wardrobe, a fashion boutique and I think the one going on Aria's list to Father's Christmas is a little bedroom with bunkbed, arm chair and wardrobe.