Our Welsh Holiday Highlights – Summer 2018
This summer holidays saw us heading off to Southern Wales and the Mumbles for our summer holiday. This is the first holiday we've actually done in the summer holidays, having taken Logan out of school last year for our holiday to France. I actually have no problem taking children out of school for a holiday, although the school may disagree, but due to me being pregnant June and July our usual favourite time to travel was out, so August made the most amount of sense.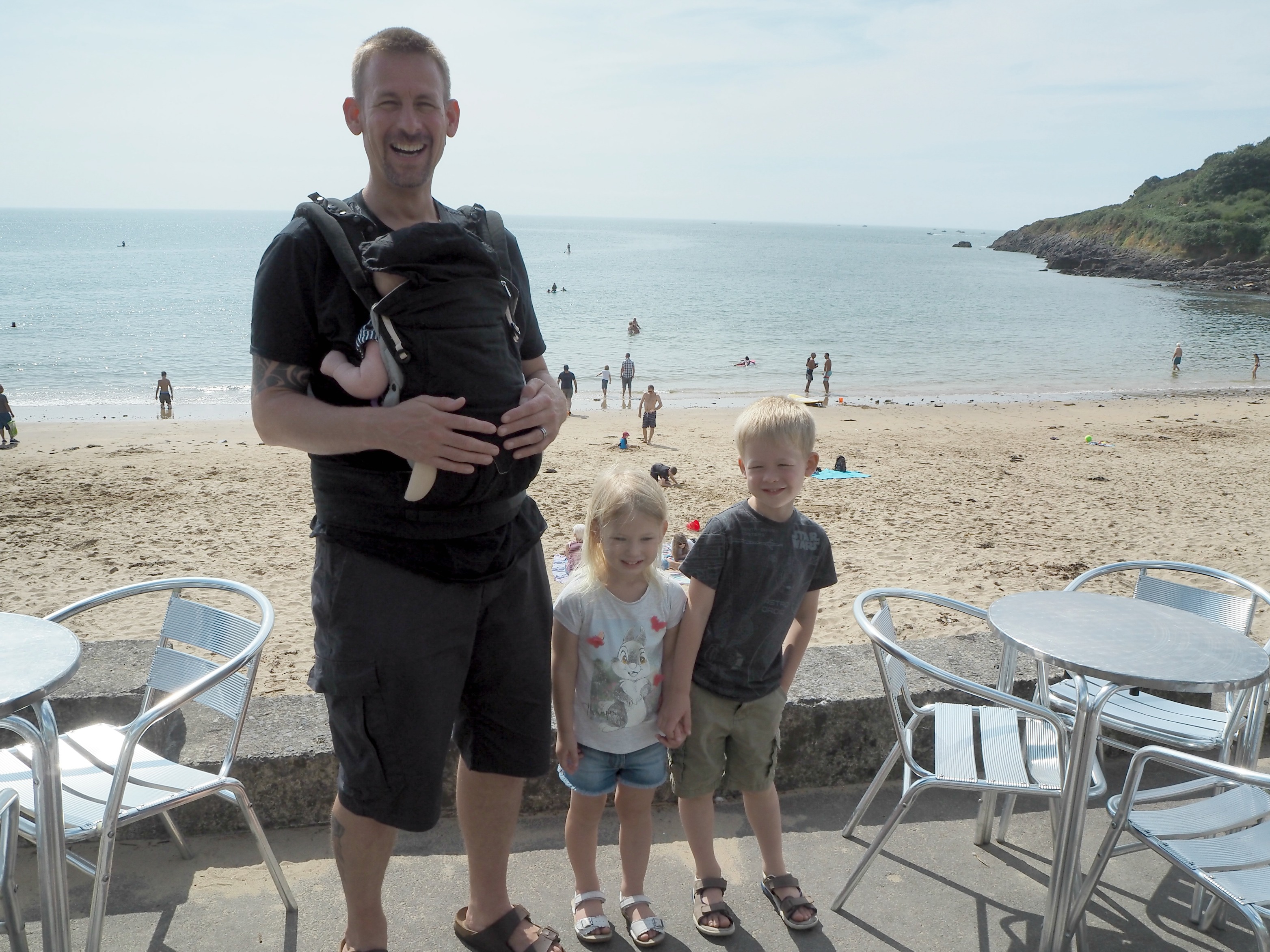 We decided because we had a very young baby that a holiday in the UK would be the best idea. Cornwall is usually our destination of choice, but we have heard via anecdotal feedback that traffic can be pretty horrendous during the summer holiday, so we decided to try Wales instead. My husband used to holiday in Wales when he was a child, so his parents recommended that we try the Mumbles. Also at just a 3 hour drive from us, it was also much more practical than the 7 hours it would have taken us to get to Cornwall.
We ended up booking a two story Victorian townhouse flat in Langlands, staying in the top two floors. It was a really lovely apartment although the stairs were a bit of a task with a pram. But the apartment was a great size and had handy things like a washing machine which I think of as kind of an essential when you have a newborn!
We left England amidst a storming heatwave and it was just as hot when we arrived in Swansea. The heat was lovely, but a bit too much for Bo. the first day on the beach I didn't know what to do with him. We had a beach tent, but it was so hot inside, he either fed or cried and in the end we decided to go back to the apartment. So it was a bit of a relief that after that the weather cooled down, despite the heat wave raging on at home. Although, if I'm honest, it might have been nice to have it a little warmer and maybe a bit less rain.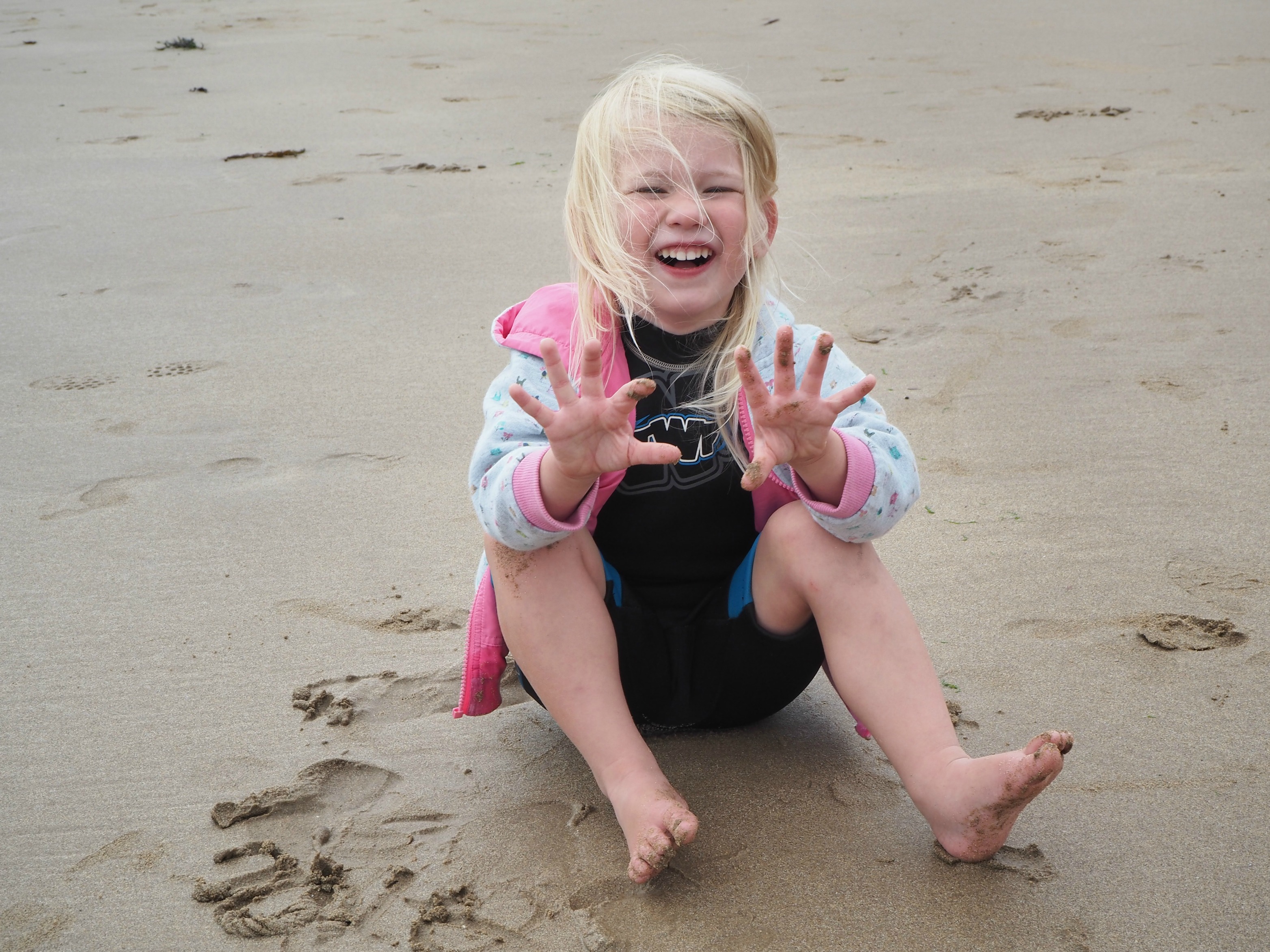 We did some fun things on holiday including visiting the National Waterfront Museum where we learned about Welsh history, from mining to music to pirates. The latter being the children's favourite I think.
Our very favourite day out was visiting the Gower Heritage Centre which had a working water mill,  a farm, a air raid shelter, blacksmith and carpenter. But the children had the very best time learning to turn pottery on the wheel, the potter was fantastic and so great with the children. Logan made his very own volcano and Aria's pot was unicorn inspired. We would definitely go back again and recommend it.
Of course whenever you go to a museum that has stocks you have to put Daddy and in this case Aria in them (and take a photo)!
Another thing my children have gained since our holiday last year is a love of castles. We were within walking distance of Oystermouth Castle and they absolutely loved looking around it. It seemed to ignite something in their imaginations. Logan pretended to be an archer, Aria a princess and they both talked about where the dungeons might have been and what the castle would have been like in the past. They even asked if they could go back there another time, even if the spiral staircases freaked me out a bit, it was definitely a fascinating tour.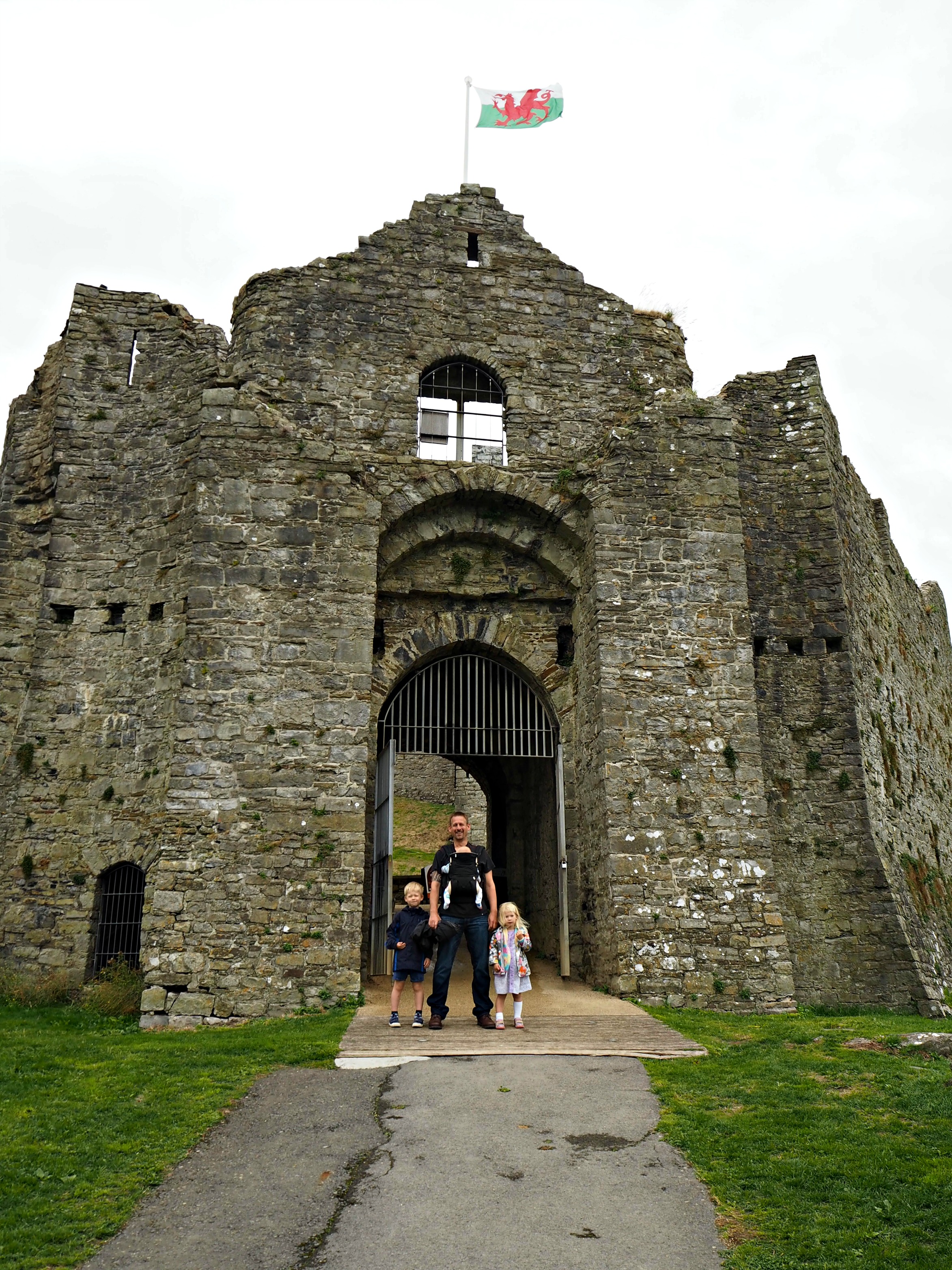 Of course on any holiday, the beach is always our destination of choice. There is just so much to do there, from rock pooling, paddling, swimming and of course building sandcastles. Logan learnt to surf a couple of years ago but I think this year once he got over the initial fear was the first year that he really got into it with his Dad. Aria tried it and wasn't sure – I think she's a bit young yet – maybe next year?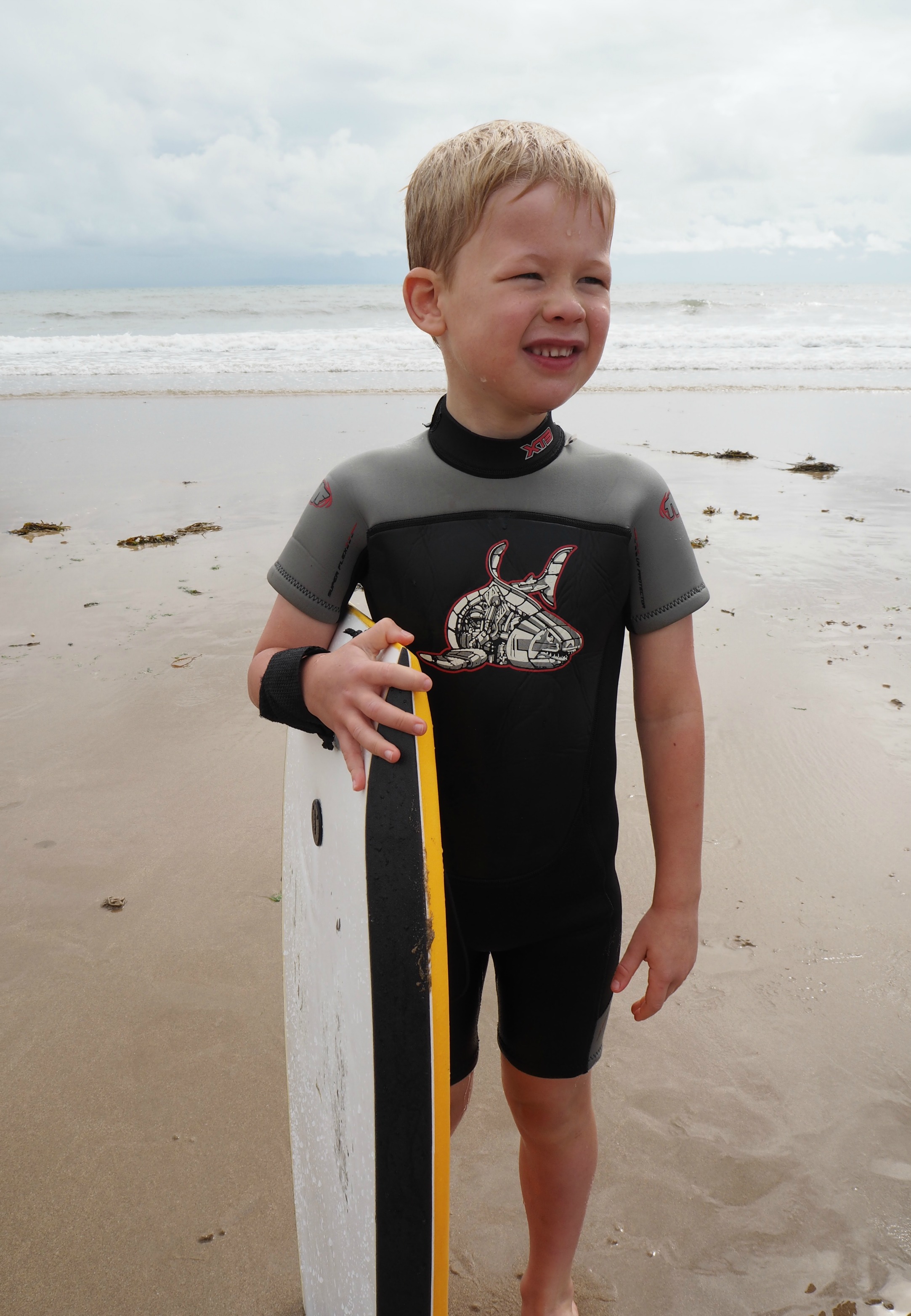 We did have one dampener on holiday in that my husband managed to hurt himself before we went away and didn't quite realise it. He initially thought he has picked up a groin strain running, but after driving on holiday and loading and unloading the car, the pain got decidedly worse until we highly suspected that he had herniated himself. After calling 111 for advice, we ended up in A&E in Swansea to get it checked out. He was very sore and it did limit some of our activities on holiday. Absolutely no running, too much walking got too painful and while my husband could go in with my son into the water he couldn't surf himself. Which is a bit of a shame, but at least he didn't have to have surgery while we were out there. (He has since had surgery since we've returned).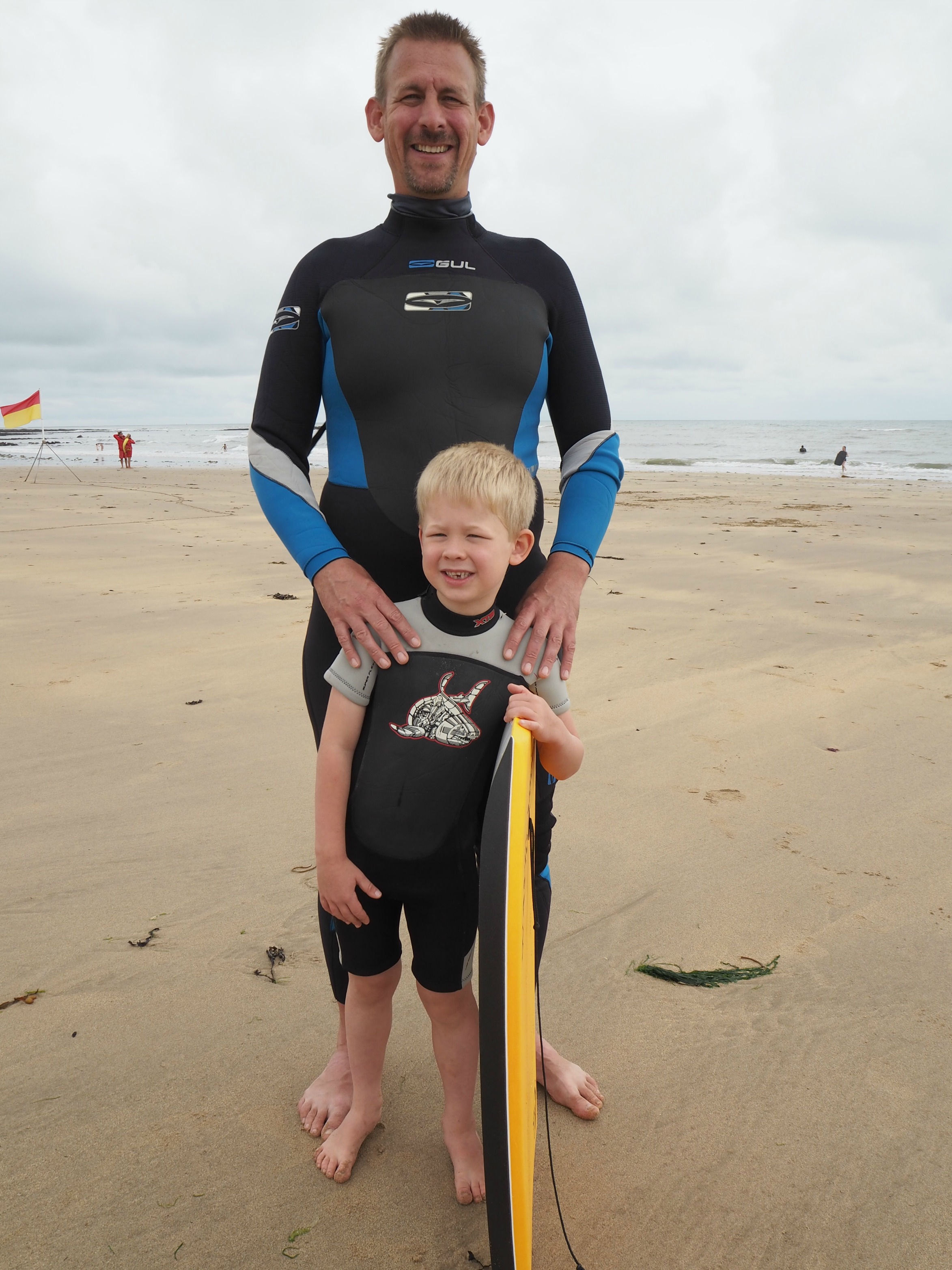 We had a great time, so much so that my husband wants to go back to Wales next year rather than our usual Cornwall. Bodhi was 8 weeks when we went, which is the youngest we have ever taken a baby on holiday. It was perfectly fine taking him, the only problem we had is that he is such a nosey baby we struggled to get him to sleep when we were out and about, which led to some tricky evenings with a very overtired baby with my husband and I taking it in turns to rock and pace with him. But as it was his very first holiday and first time on the beach and it will always be a special one.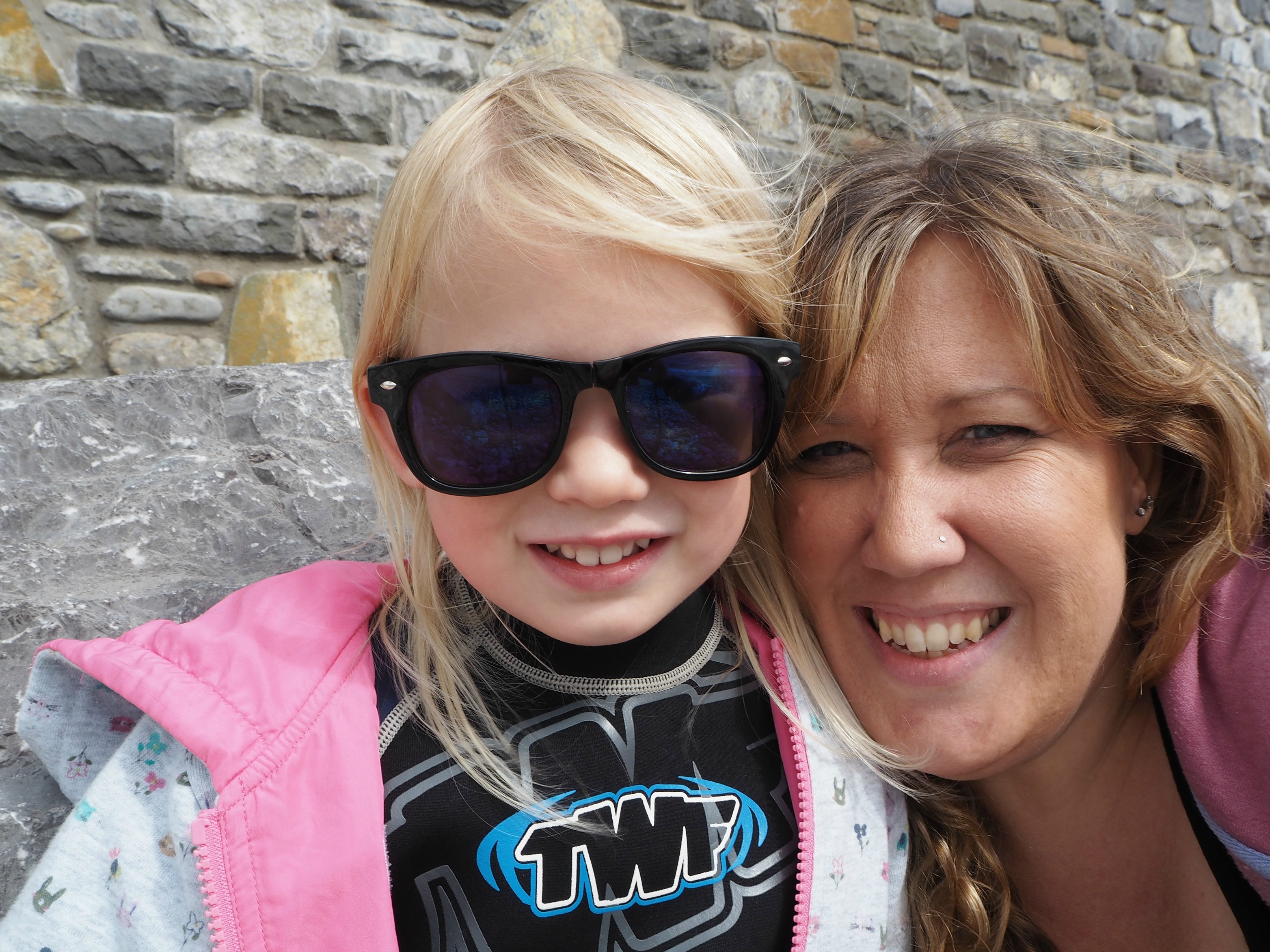 As always the holiday felt like it was over in the blink of an eye. I'm always sad to come home and for the lovely family time to be over. Holidays were always some of my best memories from being a child and I hope that they are for my children too. In fact, the more holidays we can fit in our lives the better.