Today I welcome to the blog my sister Helen who is writing about camping and why she would recommend and inflatable tent. Camping is something Helen and I disagree on something as camping is not something that appeals to me at all – that's what hotels are for! Helen is also a photographer and you can visit her website here.
---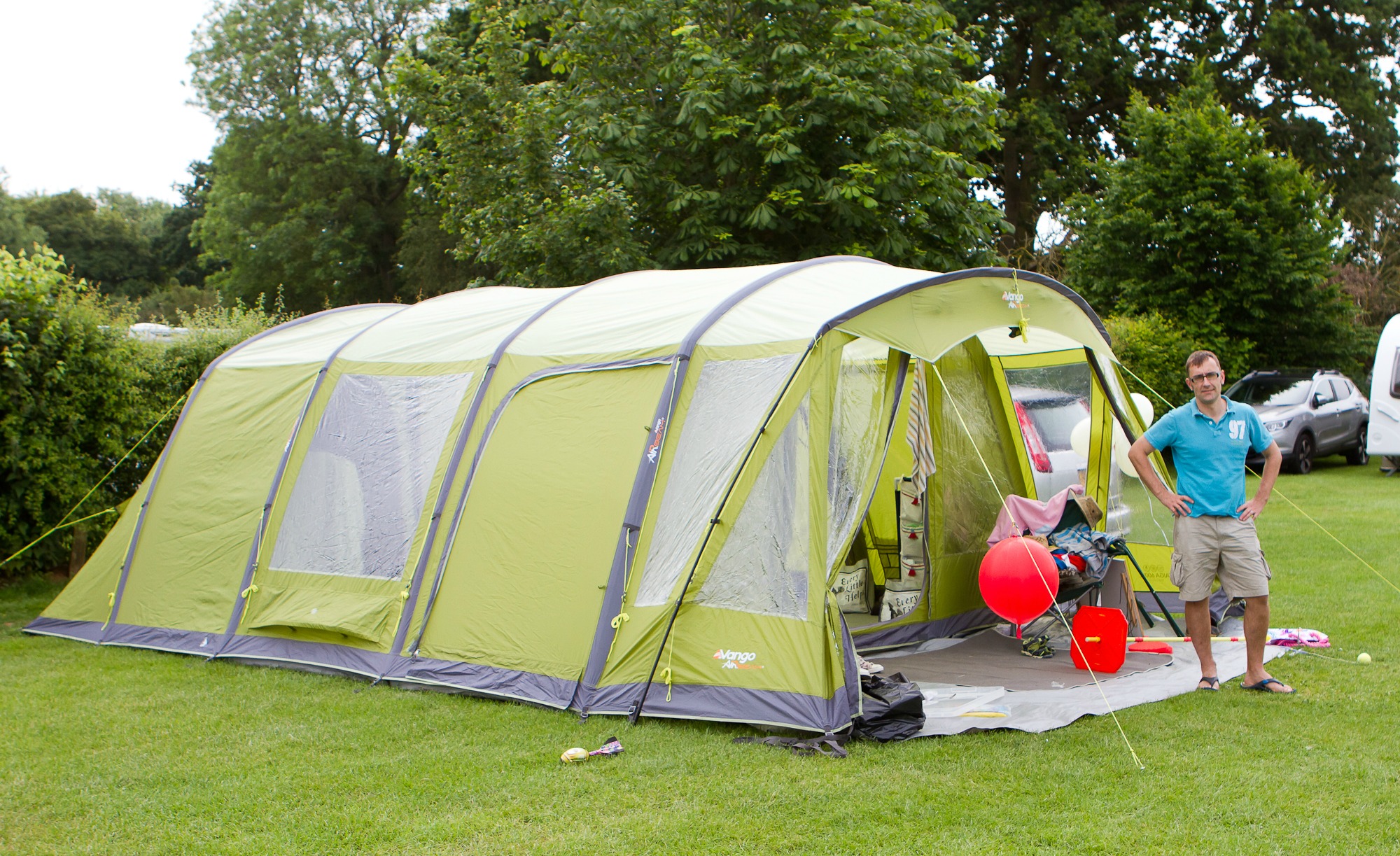 An Inflatable Tent Saved my Marriage!
Ok, that's an extreme exaggeration but it did stop camping trips starting with bickering over putting the tent up. I love to camp, unlike my sister whose blog this is, although I don't think she has actually ever been camping to know that she would hate it. I think it's just the idea of camping she doesn't like. I would describe myself as a social camper. I like camping with groups of my friends where we spend the day doing family activities like stand up paddle boarding, walking or cycling followed by a glass of Pimms, a BBQ and smores. Once the kids are finally in bed I look forward to a glass or two of red wine, some Cadburys Dairy Milk (CDM) and an evening of grown up conversation and laughter.
The quality of the camping experience, aside from the company, all depends on your kit. Camping kit is not cheap but we treat ourselves to a couple of new bits each year. Two years ago we decided to bite the bullet and invest in a Vango Airbeam Taiga 600XL. This is one of Vango's tents that has poles that are inflatable rather than fiberglass poles that you need to thread through the tent each time, although it does actually have one pole in the porch. The tent sleeps 6 people – it has one compartment that sleeps 2 and another compartment that sleeps 4 or 2 and 2 if you put up the additional partition wall. It has a big central family space – in my mind essential for camping in the UK when you can't predict the weather. It also has a covered, zip up porch for keeping shoes, chairs, table and all the other accessories and stuff that you accumulate. It's much nicer being able to have a separate covered area for dirty things and then have a shoes off policy for the main area keeping it cleaner. The clear front doors of the porch provide lots of light and can be rolled up to make the porch a more open space plus the inner section can have the windows covered for privacy or the blinds can be tucked away to let lots of light in all round. In addition we like to accessorise the outside of our tent with solar powered fairy lights and a couple of XL picnic blankets in the family area to provide that homely feel.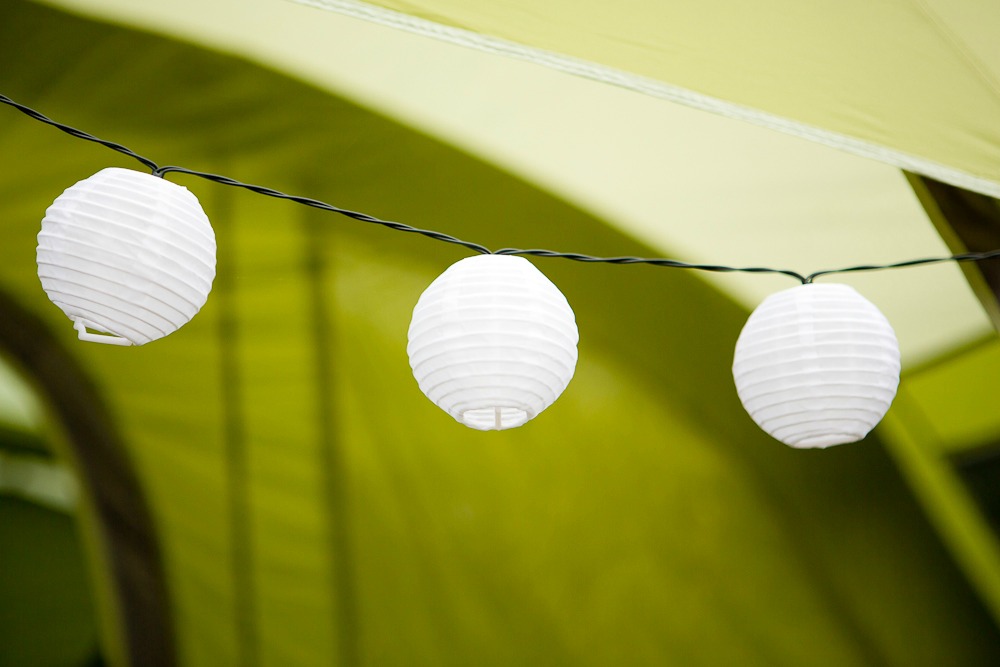 The best bit about the tent is how easy and quickly it goes up. If you're camping for just a weekend you drive to a campsite after collecting the kids from school, sit in motorway traffic for a while (most likely the M25) and play referee to the kids fighting in the back of the car. By the time you reach the campsite you are all starving, slightly losing the will to live and you still need to put up the tent before you can do anything else. Putting a family size tent up previously took forever and in my case lead to lots of bickering between my husband and I, mainly because I didn't know what I was doing and because I was the wife he had no patience in providing me with instructions that I understood…you get the picture. However, putting up the Airbeam was so much simpler, faster (it can be up in 15 minutes) and can be done by only one person if necessary which is a huge win – pretty much just peg it out and pump it up!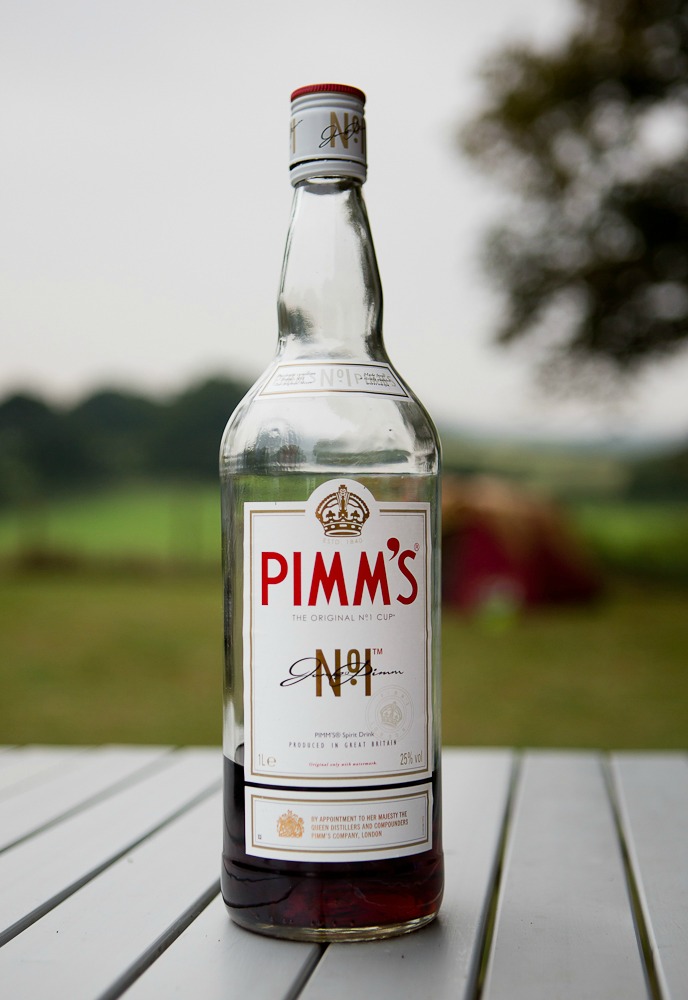 We purchased the tent from a local independent camping shop. When we were erring over whether we should invest in the tent, which was quite a substantial investment for us, I emailed the shop to say that I wanted to support a local business and did they have any camping shows or special offers on the tent coming up. They replied and offered me the best price that I had seen for this tent and the groundsheet, so we decided to take a leap and go for it and I'm so glad that I did.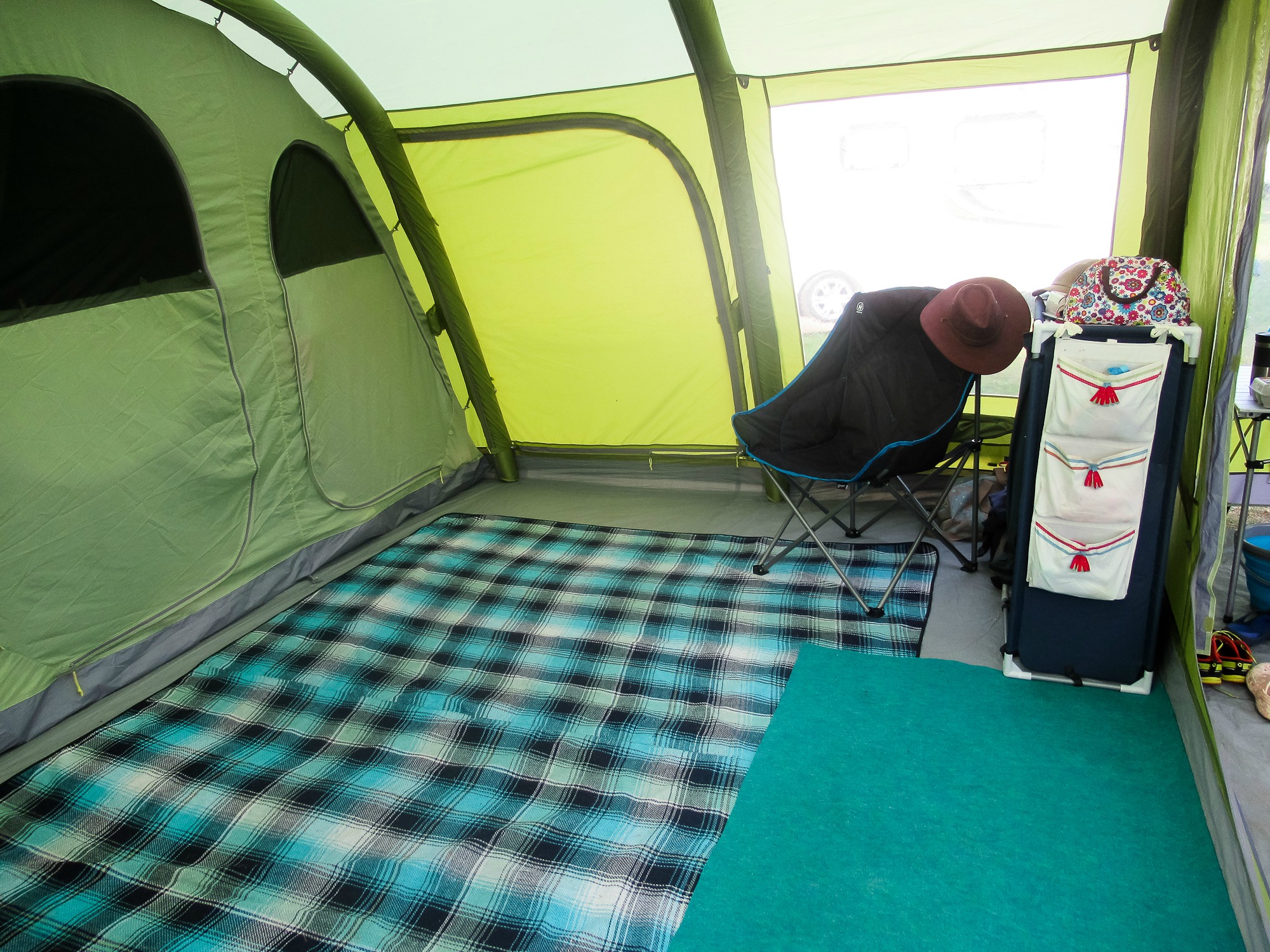 We usually camp 3 or 4 weekends of the year. In 2016 with our large, new, inflatable tent we packed up the car and paddle-boards and went camping for 10 days in the Loire Valley, France with some of our friends. It has to be one of the best holidays that I have had. The campsite was beautiful, the weather was great and all the kids played together so well it made it a relaxing and enjoyable holiday. We went home with aching jaws from laughing so much and with a tear in our eyes because we were so sad that it was all over. That's when I decided that I loved camping. We had such a great time that we did the same again last year but for 14 days this time and we have booked to do the same again this summer. I couldn't recommend the tent enough. It's had a big impact on my camping experience. As for the investment, I occasionally like to total up the number of nights we have spent in the tent and work out the per night cost and then it doesn't seem like such a large investment after all.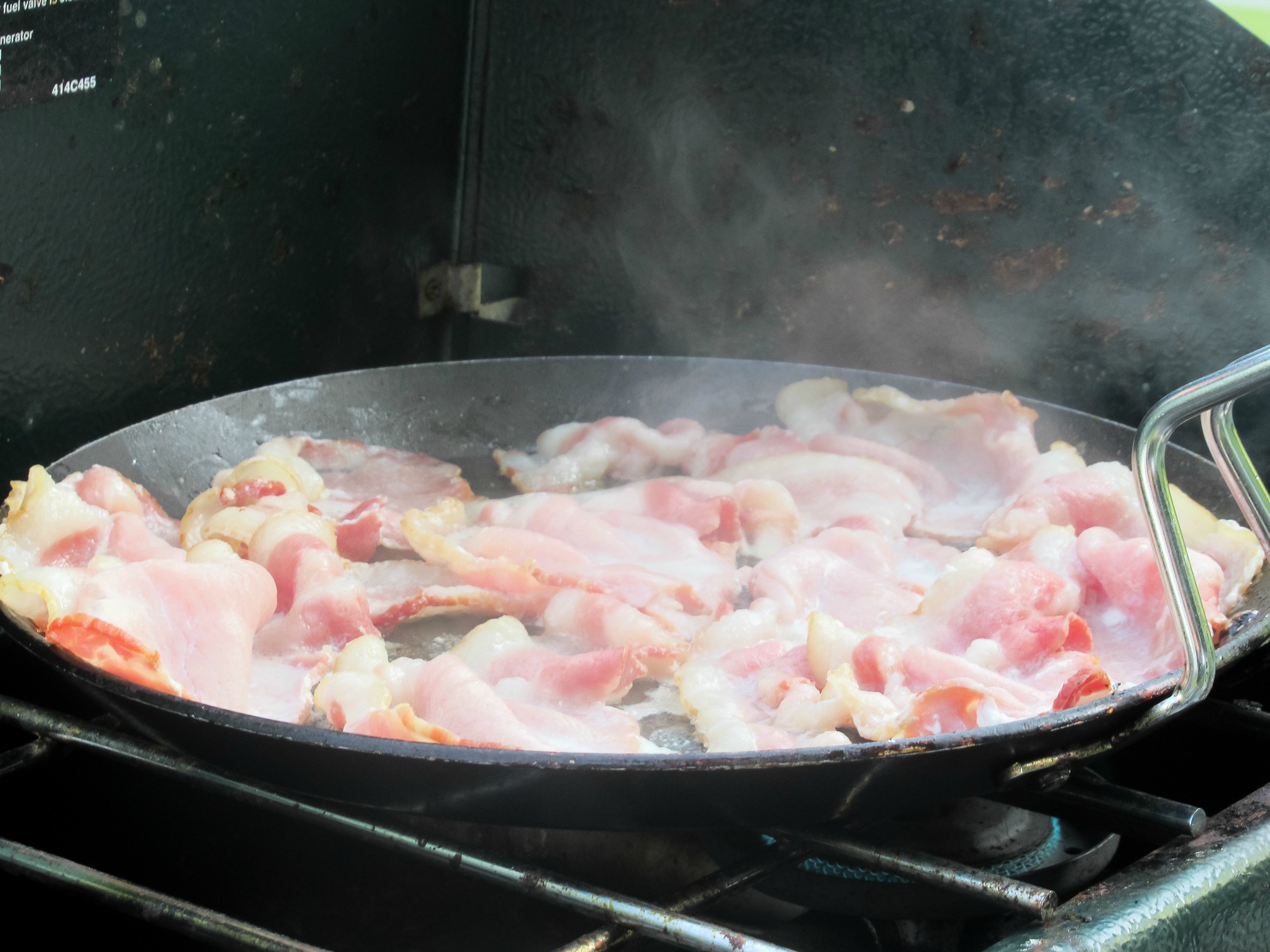 What if you get a puncture in those inflatable poles? Well we did. One weekend camping in the UK the winds were very heavy, it caused the tent to buckle, pop a zip which then caught in the beam. The tent does come with a repair kit, although for us this didn't fix the problem completely. The positive is that the tent does still stay up with a beam with a slow puncture it's just a bit saggier. After the camping trip we ordered a replacement beam inner tube and extra-large repair patches for the damaged one so that we didn't get caught out again especially if we were on a two week camping holiday in France. The replacement beams aren't cheap and ours set us back about £50 which does seem a lot, but I guess a replacement for a snapped pole is around the same price. I would point out that the larger repair patch has fixed the torn beam successfully and we're still using that one in the tent with no issues for at least 20 nights camping so far.
With these things, it's not all perfect – there are a few negatives. Our garden is smaller than the tent so to dry it my husband has to take it to work. The bedroom compartments need to be darker especially when you have children and want them to sleep. If it's raining then you don't want to use the side door as there is no porch over the top and rain will come in, but saying that I would want the kids and husband to come through the main porch anyway to take off their soggy shoes!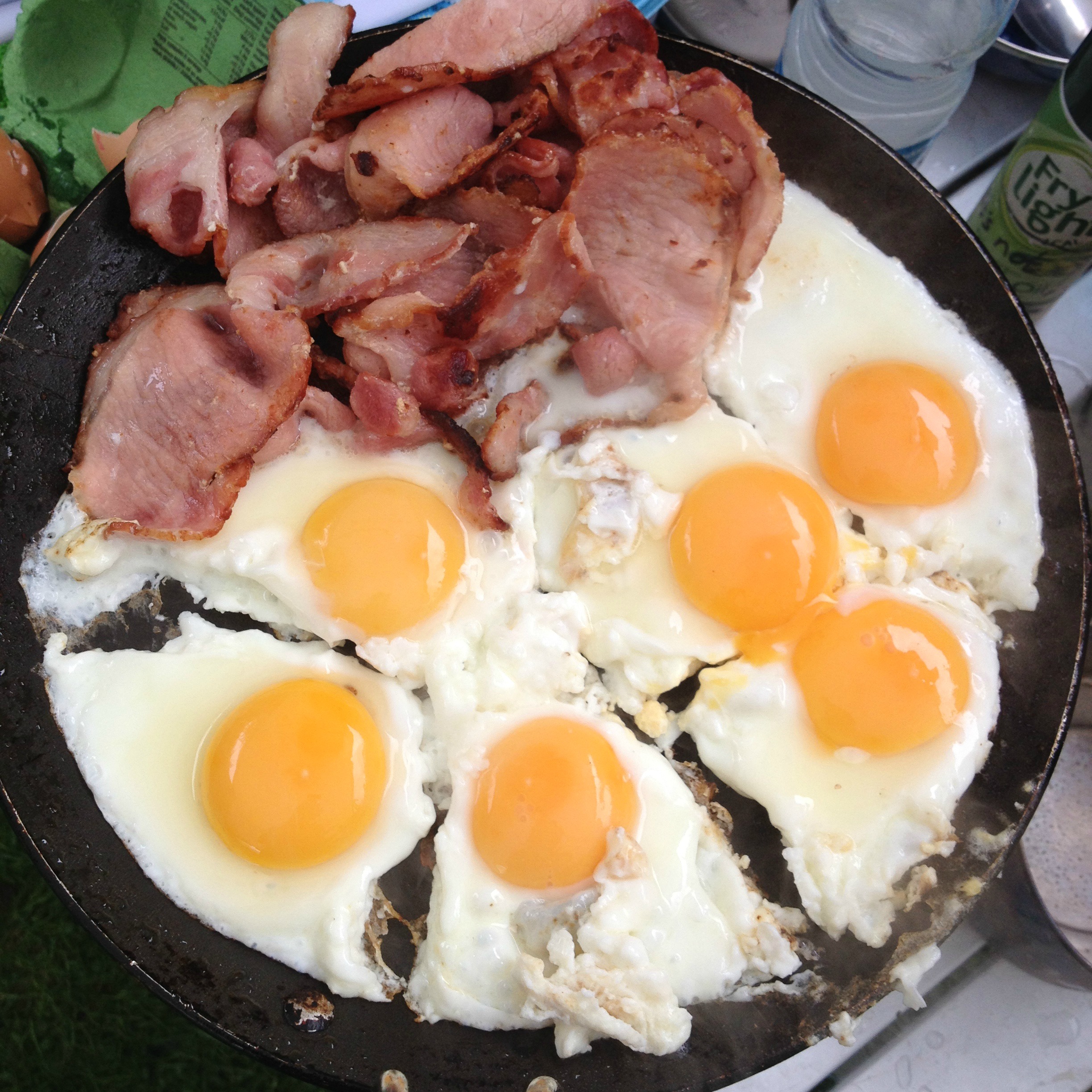 My other recommended kit: buy a decent self-inflating mat, blow up mattresses are awful, noisy and make you cold as you're just sleeping on air. We have a Vango 7.5cm Comfort Double – after one use my husband accidentally managed to rip it while passing it down the loft ladder, so we gaffer taped it up (the flowery kind so it looks pretty) and most of the air stays in. Even half inflated this mattress is still more comfortable than most beds that I have stayed in and helps keep you warm. The second bit of kit that I would recommend is the pull out car boot organisers; these are brilliant for organising clothes each member of the family has one – saves the previous issue of clothes everywhere!
I see my tent and it reminds me of good times. Once the tent goes up I feel relaxed and happy and know I can look forward to a good time with friends and family.
You can find Helen online:
---
Thanks Helen, I will have to take your word for it! I can't say you're selling the camping thing to me, although if you love camping I can see the appeal of an inflatable tent. Each to their own and happy summer camping!