*Please note this feature contains affiliate links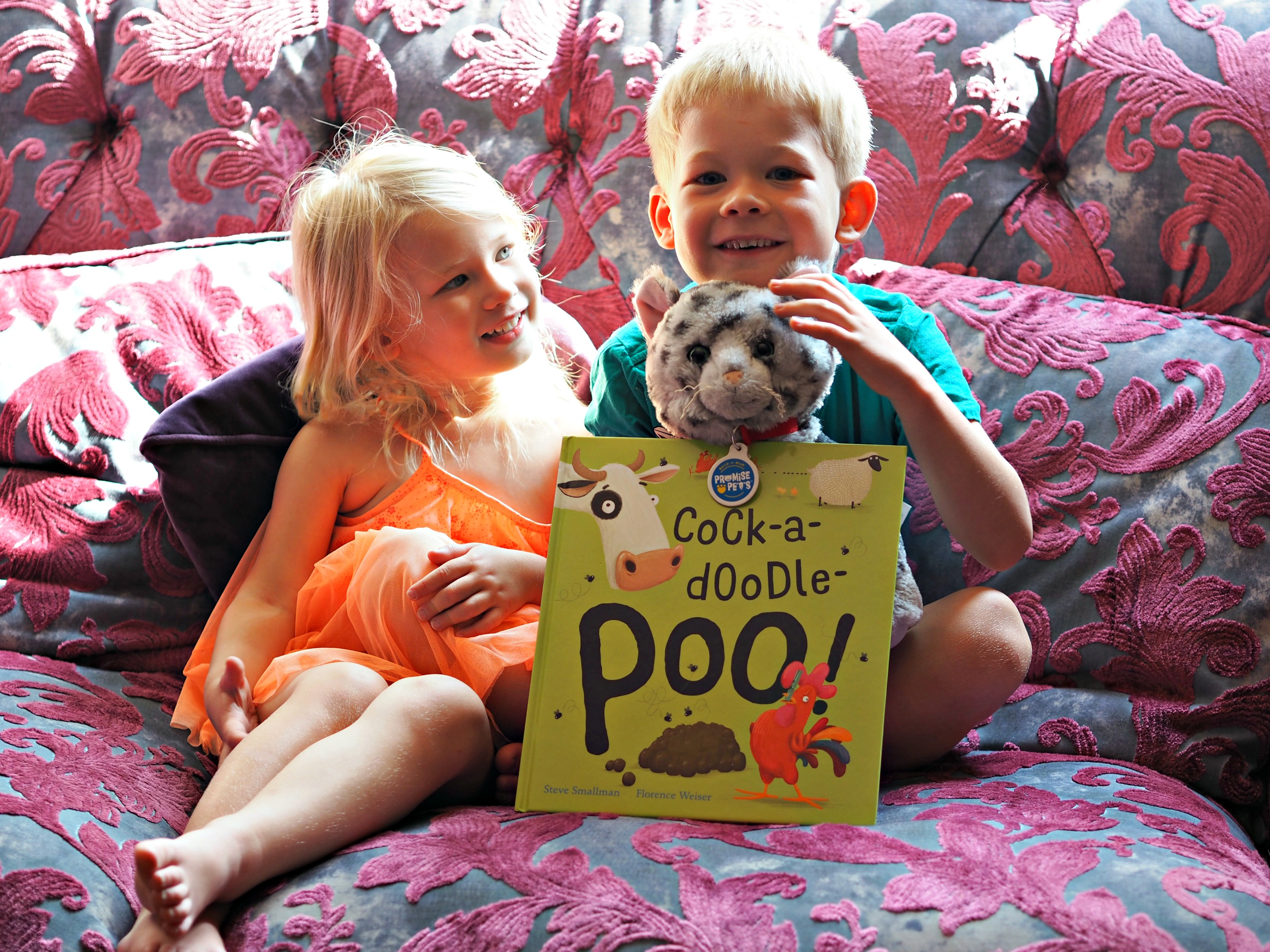 Cock-a-Doodle-Poo by Steve Smallman
Illustrated by Florence Weiser
32 Pages
Children's Fiction
Little Tiger Press
Age range: 3-6 Years
If you have a child who loves a bit of toilet humour then this a book most definitely for them. Cock-a-Doodle-Poo pretty much warns you with the title that the story is going to deliver rather a lot of poo – and it most certainly does – from the very first sentence:
"Down on the farm there's a terrible pong. (Well, the animals are pooing there all day long!)"
The story is written with a great rhyming cadence and a whole lot of wit. It's delivered with a silly humour aimed to wholly appeal to young children. My 6 year old son found the book absolutely hysterical. With the main themes of the book being poop and knickers he was literally in stitches as we read it. Even the illustrations are funny, from the animal's expressions, to the rooster with a peg on his nose (because of the smell of course), and the rooster booster catapult.
The final scene is an absolute cracker – who doesn't love a rooster saving the day with nothing more than a pair of knickers and some poop? My children certainly, who thought it was rather awesome. The book is obviously written by someone who knows children and what makes them laugh, and while it wasn't really my sense of humour their giggles were rather infectious.
Verdict:
A rather funny, silly book starring a pair of knickers, lots of poop and a very clever rooster. Guaranteed to make any small child laugh and maybe gross out their parents just a little bit too.
Rating: 4/5
Buy the book on Amazon. 
*Disclosure: We were sent this book for the purpose of this review, however, all opinions are my own.