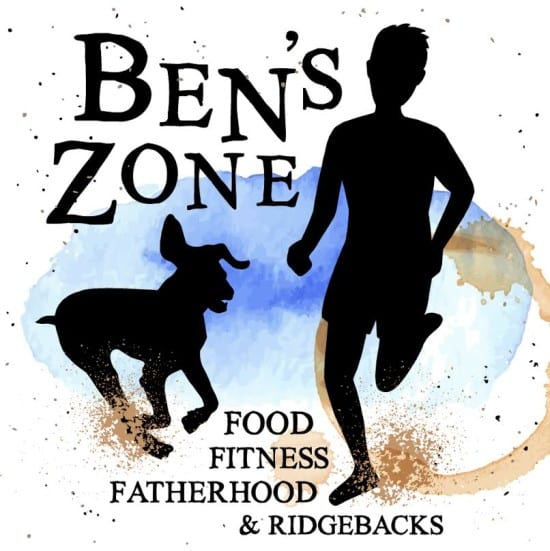 Welcome to a weekly feature on my blog – Ben's Zone. Written by husband… Ben. A foodie, coffee obsessed, ex-smoking, ex-drinking and Ridgeback loving Dad. Who is also seriously into his fitness.  You can find him on the blog (most) Sundays. Enjoy 🙂
---
Baby Bjorn Baby Carrier Mini Review
Ever since we had Logan I have been a big fan of baby wearing. When he was very small I'd come home from work, tuck him into his sling, put him under my coat and walk the dog to give my wife a break. It was useful to have both hands free to hold the dog, allowed me to access areas a pram could not get to and it'a really great for Dad / son bonding. I've done this with all of our kids though, for convenience sake, I tend to use carriers rather than slings these days. I'm pretty happy with my current carrier, an Ergo Baby 360, but I was still interested in testing out the Baby Bjorn Baby Carrier Mini when the opportunity arose.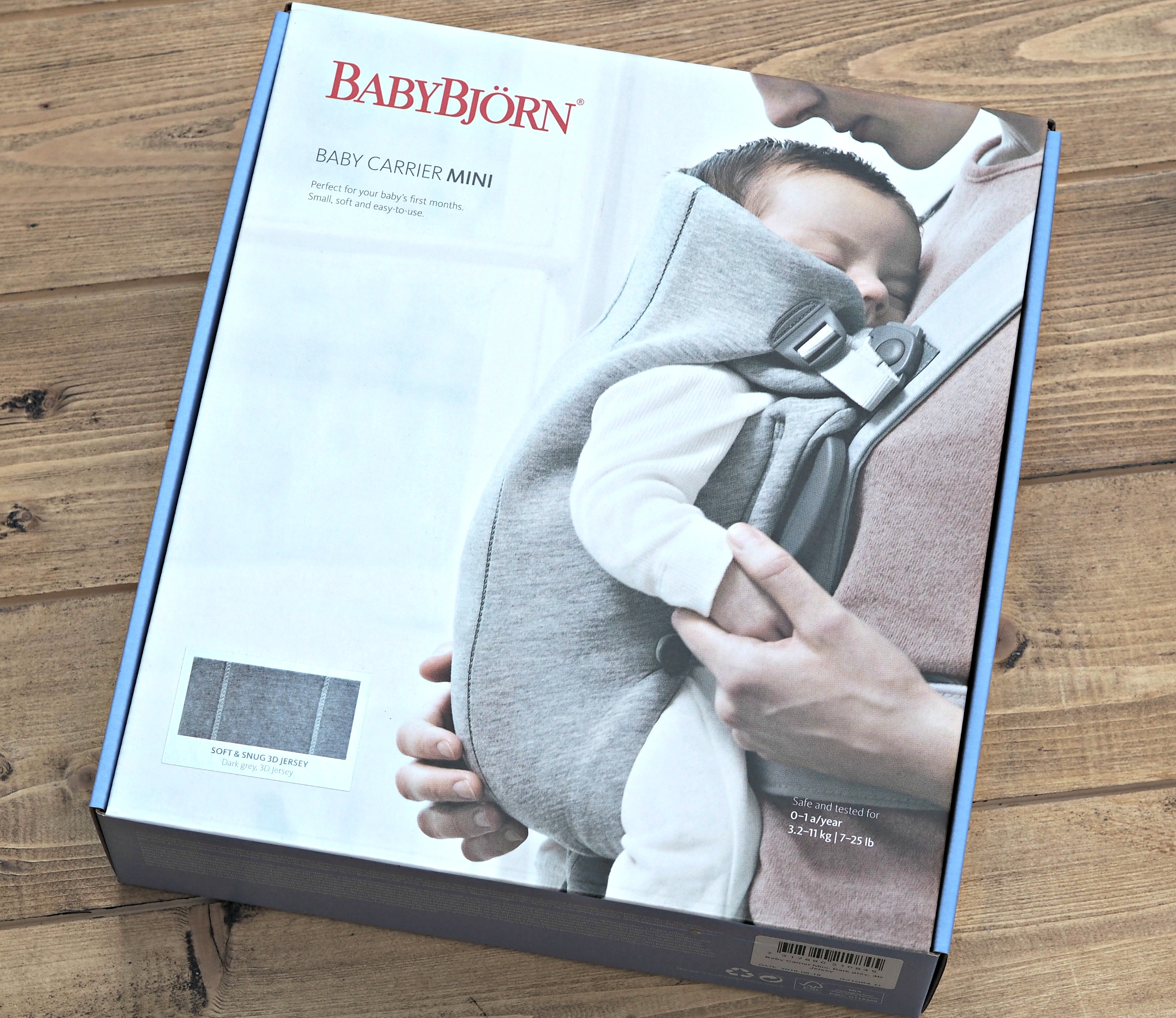 Baby Bjorn have been around for as long as I've known about baby wearing. I'm not sure if they were the first to make a carrier but they are certainly one of the best known brands. The baby carrier mini is their newest offering.
The carrier is comprised of two parts, the strapping for your body and the carrier that then attaches to the strapping unit. I liked the modular approach here, it means you can get comfy in the harness and get it adjusted properly without disturbing the baby. There are three materials to choose from and I am reviewing the 3D jersey in grey. While I would not choose grey (too easy to see puke stains) I did like how soft the material was. Some carriers use rucksack type materials for durability however I'm always conscious that they are transporting a soft skinned baby, so I liked the softer material. The baby carrier is tested for babies up to 11kg / 12 months. The harness is obviously sturdy enough to tolerate this.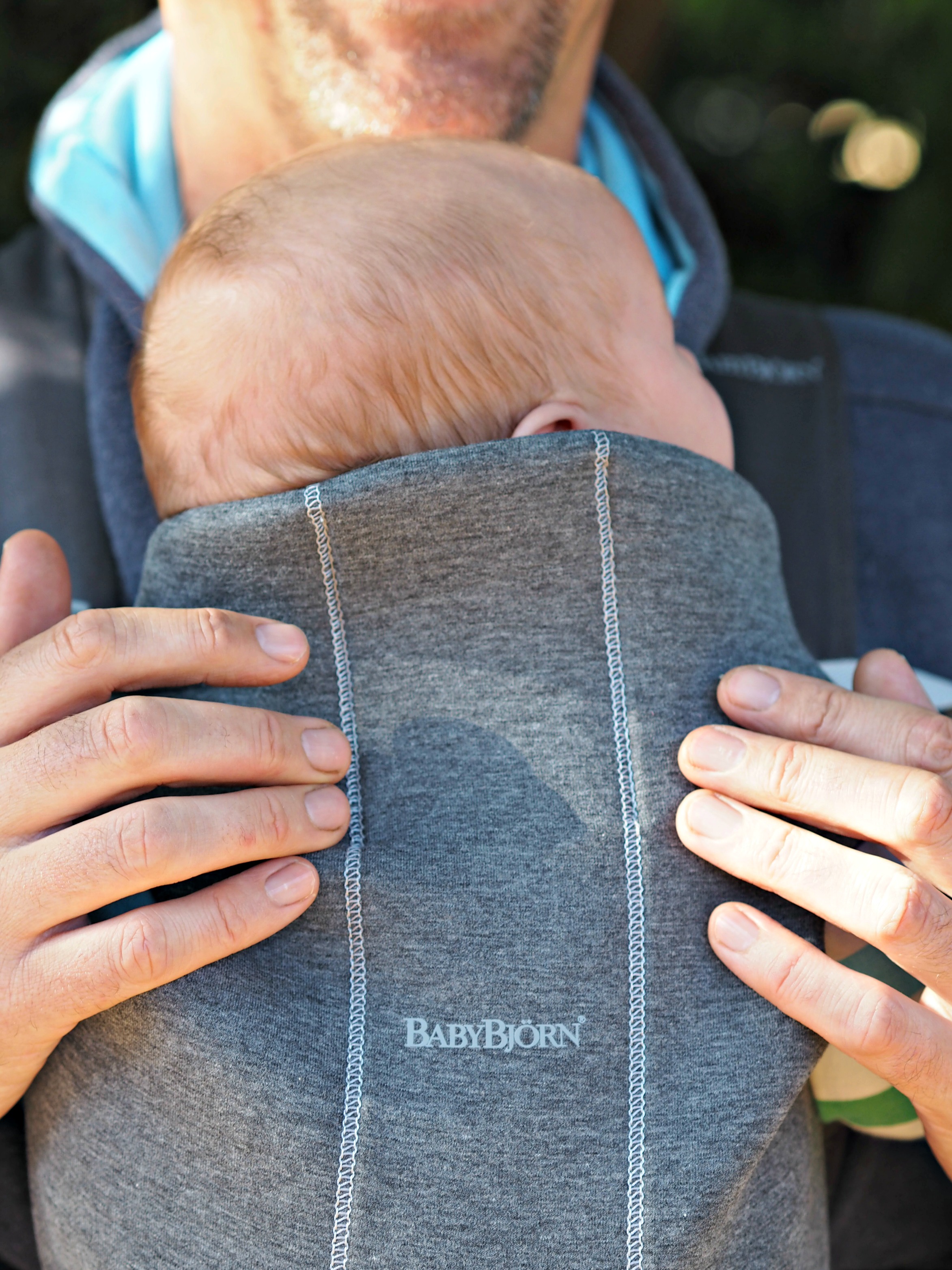 Putting on and adjusting the harness is very easy, clipping the baby holder (with baby) is a two handed job but very very easy to do. Once mounted the baby is obviously very comfortable (Bo went to sleep in very short order). The neck of baby is very well suppported and there is a nice wide seat so that there is no undue pressure on the hips of the baby. In terms of design, it was all very polished. As this harness is designed for new babies there is no need to buy a separate insert for very little babies.
What I liked about the harness was that it was very durable and very easy to mount and unmount the baby carrier part. I tested this by asking Bo, very nicely, if he would simululate a huge cry fest and he was happy to oblige (he did point out it was all in the name of science). A baby crying full force can be an unnerving experience and it's a good test of whether the harness is a faff to use if it can be used under those conditions. The Baby Bjorn did well there.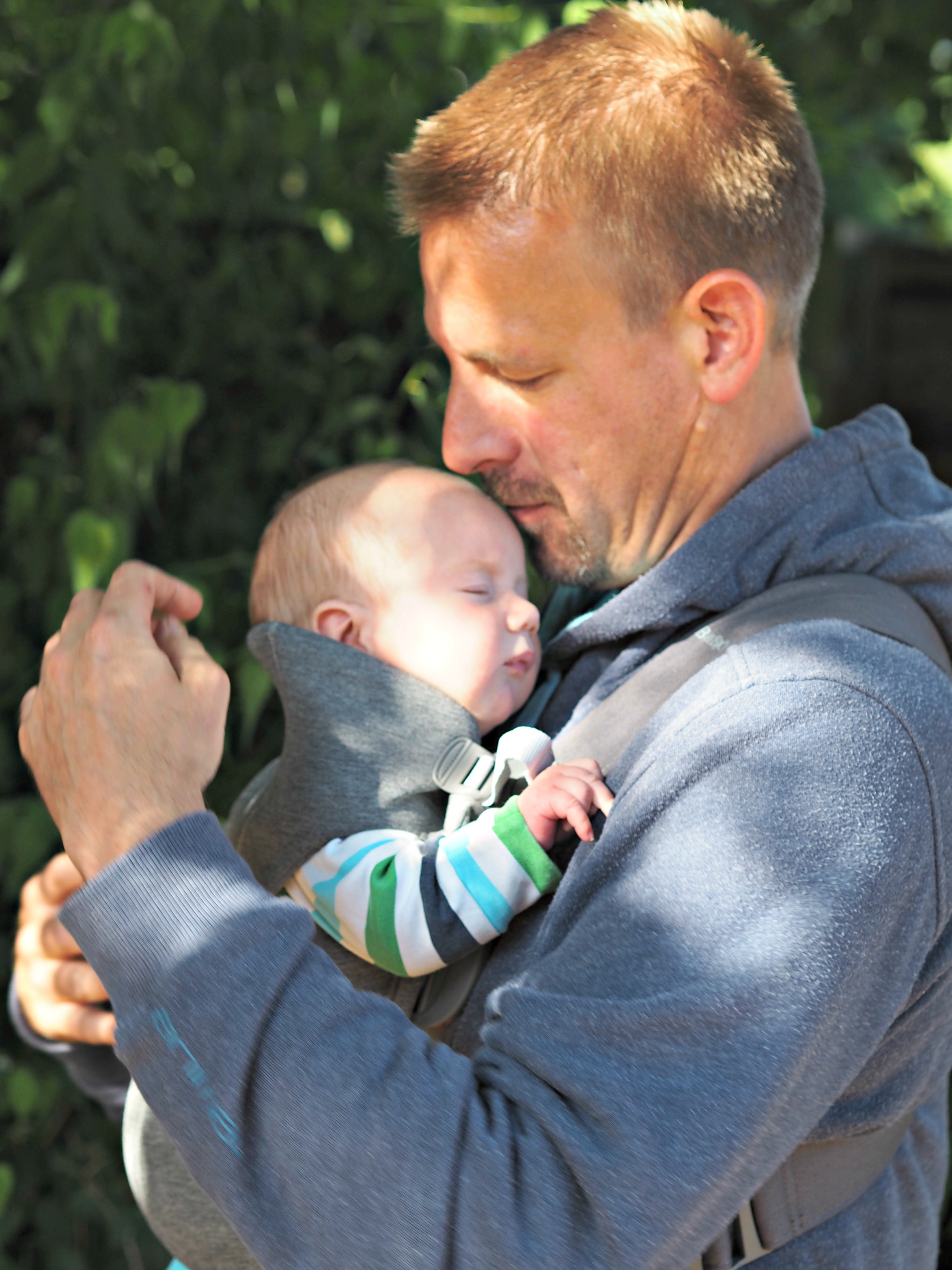 When mounted up the baby sits nice and low, level with the sternum. This is another nice point and it keeps your field of vision clear and means you can easily get to your baby's head to give it a quick rub. The support is good.
What I didn't like was, essentially, the harness, even for short periods I found that it caused an ache in my lower back in a way that other carriers did not. This made using the harness convenient but uncomfortable. Bo is 6 weeks old and while not small, I honestly could not imagine carrying a 12 month old child in this harness. This may well be down to my particular body, so my suggestion would be to try the carrier in a shop and see how you feel. I also thought it would have been nice to see a built in sunscreen of sorts for the baby as if you're out and about in summer it saves having hats.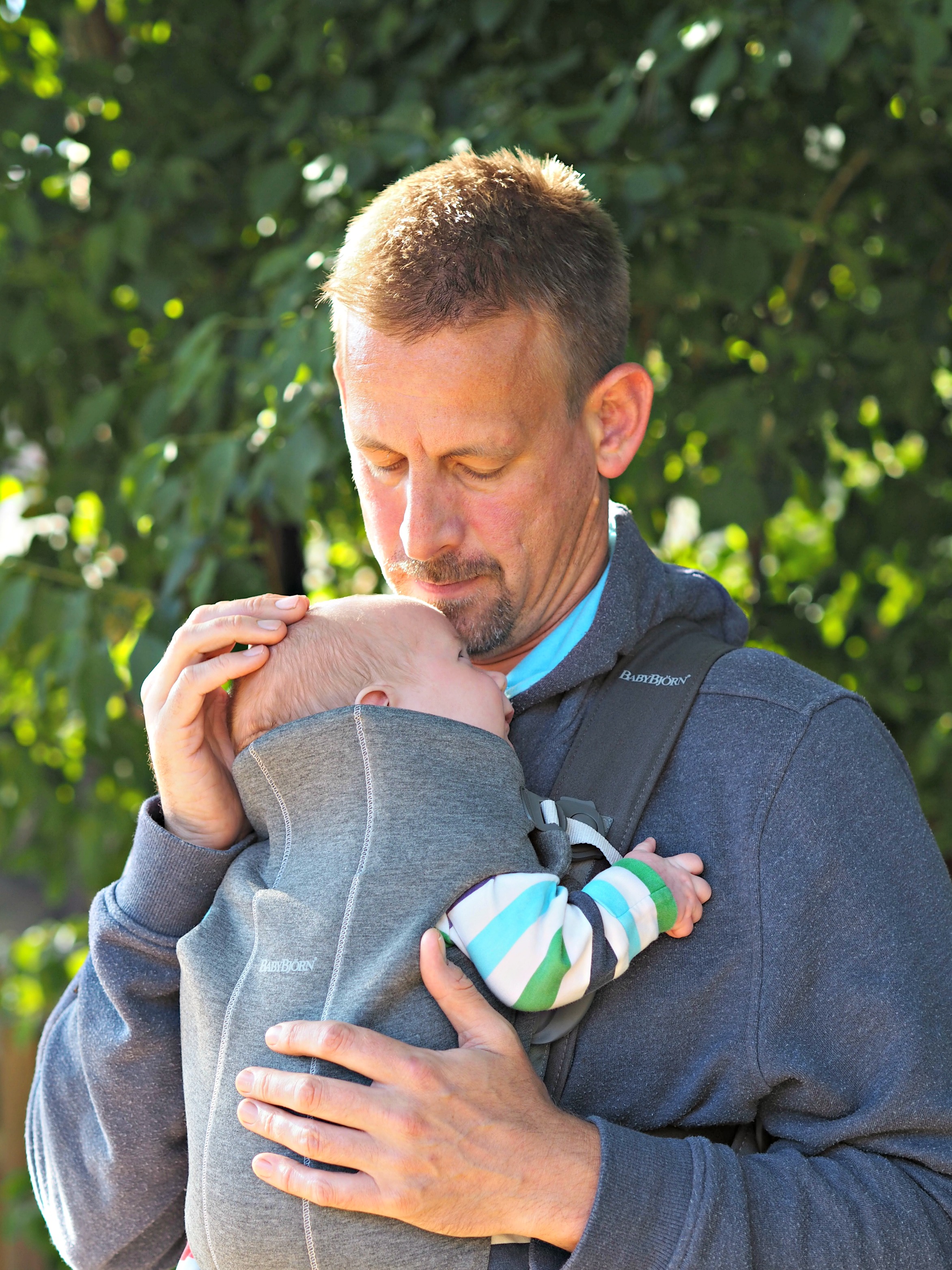 One final criticism of the carrier is that it is up to 12 months only. I would expect to be carrying the child up to about 3 years as though they can walk, longer distances are tough for smaller people. I use a carrier until the baby can transition into my Little Life Cross Country. The Cross Country can take children from 6 months but in reality I would not want a 6 month old on my back, I would prefer them where I can see and touch them. As such I like carriers with some flexibility where you can start with inward facing and then move to outward. It's perhaps not fair to criticise the Baby Bjorn on this area as it makes no claim to be anything other than a newborn carrier but it is cheaper to buy a more flexible carrier with a newborn insert than it is to buy a new baby Baby Bjorn and then a larger carrier later on.
In conclusion, comfort issues aside (which could be subjective) the Baby Bjorn is a well made carrier. If you intended only to carry every now and again or only when the baby was small and you found the comfort worked for you, I would recommend it. There are a lot of really smart and well thought out features, particularly how easy it is to get baby in and out of the carrier. For me though, the fit was not right and as I baby wear all the time, the sizing and lack of carry options would be too limiting.
*Disclosure: We were sent this carrier for the purpose of this review, however, all opinions are my own.