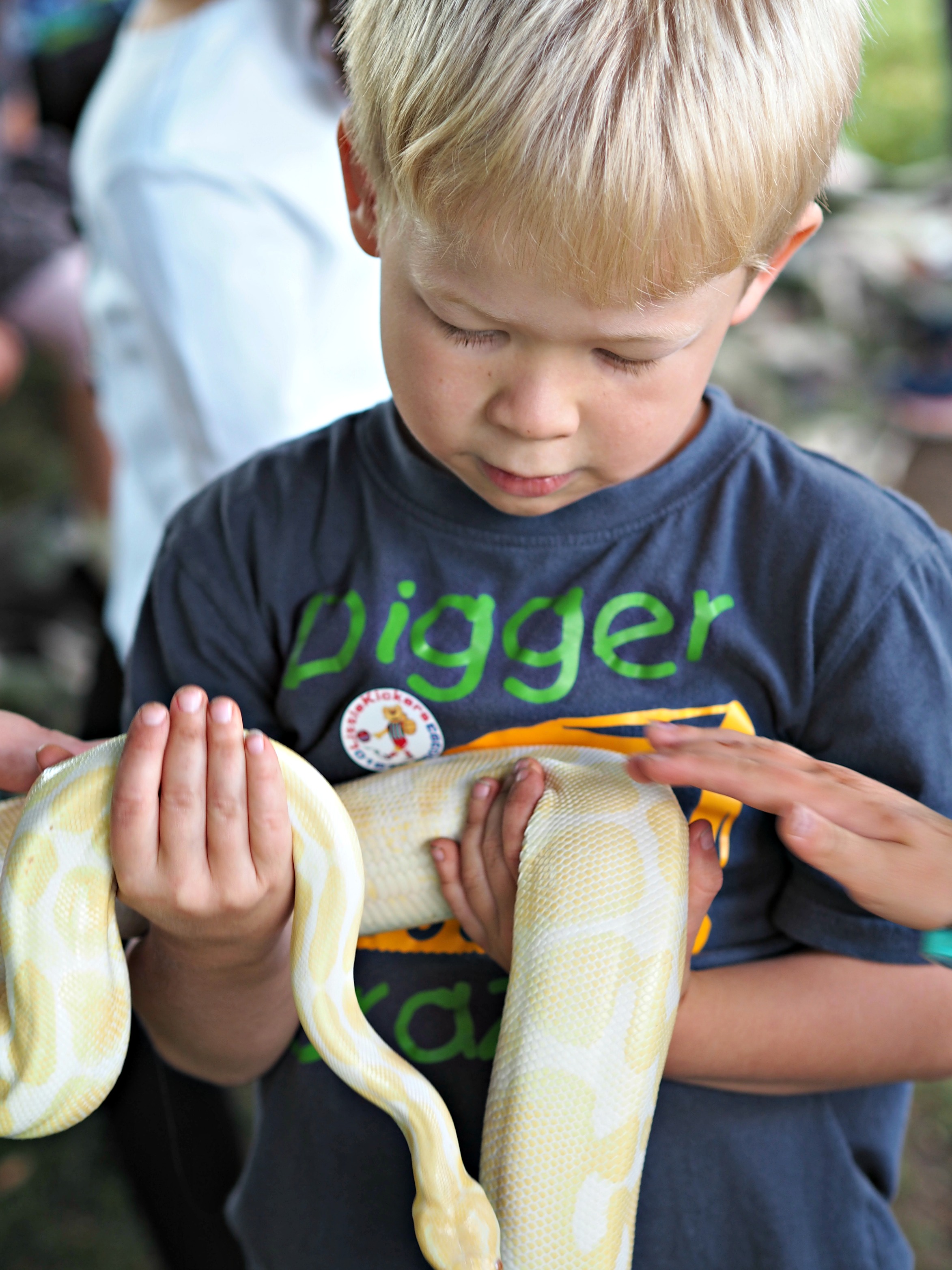 Summer Holiday Activities in Bracknell and Ascot 2018
Are you looking for something to do with your children this summer holidays? I love the summer holidays, for the last couple of years I have written a blog post all about the activities happening each summer in my local area over the holidays and they have always proved quite popular, so I thought that I would do so again.
This list is my no means exhaustive, so if you want add something to the list or want to share a great event with others then please drop me a line – lovelylaurasblog@gmail.com.
I've divided this into three sections. Places that have events on certain dates. Places you can go anytime and free parks and places I like to go to. I have not been to all the places listed on this blog post, but where I have been I have tried to add a comment with my thoughts.
Please note, details and dates are correct to the best of my ability. Like everyone I am susceptible to the odd typo. Where possible I have included website links to every activity listed below. Please check before you go as I would hate to have made a mistake and someone to have disappointed children because of it.
Summer Holiday Events
Beales Country Park
Outdoor wildlife park and gardens, you can view their website here.
Every Wednesday from 25th July to 29th August. 1.30-3.30pm. Meet the bugs.
Everyday in the summer holidays from 25th July to 4th September – 10am-5pm. Summer Holiday Prize Draw Trail.
Every Wednesday from 25th July to 29th August. 10.30am-12.30pm. Pond Dipping sessions
Bracknell Fun Days – FREE
Bracknell Council run a series of fun days throughout the summer holidays, these are FREE and include activities like bouncy castles, petting zoos, laser tag, crafts, falconry and lots more. These are taking place in the following locations on the following days:
27th July Warfield Memorial Ground
1st August Wildridings Playing Field
7th August Farley Wood Centre, Binfield
9th August Memorial Park Sandhurst
14th August Morgan Recreation Ground Crowthorne
16th August Braybrooke Recreation Ground
22nd August Lock's Ride Winkfield
29th August North Lake South Hill Park
11am – 3pm
All details are on the Bracknell Forest Children Centre's Facebook Page.
Bracknell Children's Centre
As well as the fun day programme above, they also have classes and activities on at different children's centres throughout the summer holidays. From family football and rugby classes, to starting school workshops and baby classes.
All details are on the Bracknell Forest Children Centre's Facebook Page.
Bracknell Libraries – Summer Events
If your children like reading then make sure they sign up for the summer reading challenge, they have to visit the library 4 times and read and borrow at least six books in the summer holidays.
Here is a list of libraries with craft activities taking place in Bracknell libraries this summer:
All Bracknell Forest Libraries
Join the reading challenge on Sat 14th July for an opportunity to make your own badge for FREE!
Ascot Heath Library
Craft- every Tues & Thurs, 2pm
Binfield Library
Craft- every Tues & Thurs, 2pm
Birch Hill Library
Craft – every Thurs & Sat, 10.30am-12pm
Harmans Water Library
Craft – every Thurs, 3.30-4.30pm & Sat, 10.30am-12pm
Great Hollands Library
Craft – every Fri & Sat, 10-11.30am
Crowthone Library
Mr Banana Man Banana Treasure Hunt, Sat 18th Aug, 9am-4pm
Magician & Balloon Modelling, Sat 4th Aug, 11-11.45am
Please book your space at Crowthorne Library on 01344 776431.
Sandhurst Library
Mr Banana Man Banana Treasure Hunt, Thurs 9th Aug, 9.30am-1pm & 2-5pm
Magician & Balloon Modelling, Sat 18th Aug, 11-11.45am
Please book your space at Sandhurst Library on 01252 870161.
Bracknell Lawn Tennis Club, Summer Tennis Club
Tennis camp for 4-6 year olds and 7-14 year olds, 2 and 3 day courses available. Full details and booking form on their website.
Brickies, Wokingham
Located at Holme Grange Craft Village. Lego building workshops. We attended a birthday party here earlier in the year and my children loved it.
'Vadersaurus Rex' LEGO Building Workshop
Star Wars meets Jurassic World for some ROARsome fun!
Starts Monday 23rd July and Ends on Sunday 29th July 2018
'Bricktucker Trials' LEGO Building Workshop
Brave the bricks or scream 'I'm a BRICKIE get me out of here! You decide!
Starts Monday 30th July and Ends on Sunday 5th August 2018
'Space Race 3000' LEGO Building Workshop
Battle it out across the Milky Way to be crowned champion racer of the galaxy
Starts Monday 6th August and Ends on Sunday 12th August 2018
'The Games Master' LEGO Building Workshop
Gamer geeks unite for a chance to win the Golden Joystick award
Starts Monday 13th August and Ends on Sunday 19th August 2018
'Splash Planet' LEGO Building Workshop
Help the theme park tycoon design and build an out of this world water park
Starts Monday 20th August and Ends on Thursday 23rd August 2018
'Brickwarts' LEGO Building Workshop
We invite you to Brickwarts School for Witchcraft & Wizardry for a special event
Starts Friday 24th August and Ends on Tuesday 28th August 2018
'The Getaway' LEGO Building Workshop
Help clean up the streets after a huge prison break
Starts Wednesday 29th August and Ends on Sunday 2nd September 2018
Children's Chocolate Workshop
For children aged 8-16 years, £20 per person. Sessions throughout the week, contact for availability. Full details on Chocolate Workshop's Facebook page.
Children's Summer Relaxation Sessions
The Children's Summer Relaxation Sessions are to help children let go of anxiety, focus on happy thoughts, create better self esteem, calmness, and good relationships.
For ages 5 – 11 yrs
£5 per child / £3 per additional sibling
Parents / carers are encouraged to take part and required to remain onsite throughout.
Please bring a blanket and favourite teddies are welcome to join in.
Sessions run every Monday and Wednesday from 23rd July
10am-10.45am at the Larchfield Children's Centre
Full details on their Facebook page.
Chiltern Open Air Museum, Chalfonts
Open air museum based in Chalfont St Giles, Buckinghamshire. We reviewed Chiltern Open Air Museum a couple of years ago, you can read my review here.
Ragged Victorians – 28 and 29 July
Watch out for pick pockets, rats, rogues, street urchins and a doctor with real leeches! An opportunity to learn about the less savoury aspects of Victorian life, with costumed re-enactors.
Rural Life – 4 – 5 August
At this special event of heritage crafts you can see a saw pit, charcoal kiln and pole lathe in action. Come and learn about the traditional craft of straw plaiting and learn about hedge laying in a talk and demonstration. Children can take part in a lavender craft.
Iron Age Life – 18 -19 August
Discover what life was like in the Iron Age, meet costumed re-enactors and watch exciting demonstrations.
Terrific Tuesdays – 31 July and 7, 14, 21, 28 August
Each Tuesday during the summer holidays, Chiltern Open Air Museum puts on a different specially themed day for children, with games, crafts and activities. On Terrible Tuesday (28 August), children get the chance to follow a scary trail, make witch pots to put a hex on their enemies, meet an alchemist and have a go at dissecting fake poo to discover what people used to eat.
Creative Thursdays – 26 July and 1, 8, 15, 22, 29 August
A chance for anyone aged 5 – 25yrs to take part in the nationally recognised Arts Award Discover scheme. Participants explore the various art forms within the museum, meet different artists and craftspeople and get to produce something arty or crafty themselves. Bespoke log books for this award should be downloaded from www.coam.org.uk before visiting and submitted to the museum's education team after the visit for assessment.
Chiltern Open Air Museum website.
Cineworld Bracknell
Juniors club, prices from £2.50. Summer holiday listing – Duck Duck Goose, Sherlock Gnomes, Tad the Explorer and the Secret of King Midas. Details on the Cineworld website.
Creative Eye Events
Four fun workshops for children in the summer holidays in Wokingham, classes are £8 each. Full details on their website.
8th August – Science Fun
15th August – Crafty Creations
22nd August Slime Session
29th August – Disco party
Creative Little Footsteps, Pre School
Summer holiday play sessions for children under 5. Older siblings are welcome to come along.
22nd and 29th August – 9.30-11.30am.
£2 per family including refreshments.
Church Hall, Church Road, SL5 9DP.
Call 07467 126924 for more information, or just turn up on the day.
Crowthorne Village Summer Activities
Every Friday from the 27th July to the 17th August 3-5pm. Activities include bouncy castle, bike trail, crafts, rugby and more. Bring a picnic. For further information contact Louise Truscott 07931 720036.
Hands on Art Adventures
Pottery and art classes in the summer holidays. There are lots of classes taking place throughout the summer holiday, from potter's wheel classes, pottery painting, art workshop, canvas painting. Full details of prices and times on their website.
Hobbycraft
Lots of free workshops in different stores around the country. Slime workshops, foam masks, deco patch animals, dreamcatchers, wind sock creatures, ceramic painting. All workshops are free, check times and availability and book spaces online on their website.
Holme Grange Craft Village – Wokingham
Holme Grange is a craft village and coffee shop open 7 days per week. But they are also running special events for children during the summer holidays listed below. You can visit their website here. We went along to their pony rides and reptile encounters last year and the children loved it!
Ponies – Santolina Stables
Tuesday 31st July & Thursday 2nd August
Tuesday 7th & Thursday 9th
Thursday 23rd August
Tuesday 28th & Thursday 30th
Tuesday 4th September
Berkshire Reptile Encounters 
Friday 3rd, 17th & 24th August
Creation Station
Thursday 26th, 2nd August, 9th August, 16th August & 23rd August
Artists' Harvest – Face Painter
Tuesday 31st July
Friday 3rd August
Tuesday 7th August
Thursday 16th August
Thursday 23rd August
Friday 24th August
Thursday 30th August
Charges may apply.
Jennett's Park Dinosaur Discovery Trail
Explore the wild world of dinosaurs on an exciting quiz trail around the woods and meadows of Jennett's Park.
Where to meet: Jennett's Park car park, Off Swift Fields, Bracknell, RG12 8DY. Cost: £3 per child.  Booking is required – please call 01344 354441.
Ikea, Reading
FREE children's activities available in store this summer from the 20th July – 2nd September.
Everyday – Pick up your treasure hunt map from the front entrance and navigate your way around the store.
Then each week from 11:00-13:00 & 14:00-16:00 they have the following:
Mondays – Seed Planting
Tuesdays – Plant pot painting
Wednesdays – Paper flower making
Fridays – Arts & Crafts
Full details on their website.
Kids Summer Festival
11th of August , 11am-7pm. Palmer Park, Wokingham Road, Reading. Tickets £3 per person. (Under 2s ) Free
Justin Bieber Tribute Show
One Direction tribute show
Family Funday
Free Circus
Balloon Science Show
Harry Potter Show
Princesses Singalong
Performances by Local Dance schools
Funfair Rides
Titanic Slide
Arts and Crafts Corner
Food
Stalls
Latika Tennis Summer Camp
Tennis summer camps for children aged 4-8 years old. Details and times all on their website.
The Lexicon
The Lexicon shopping centre are having a Brick safari, with Lego animal sculptures displayed throughout the centre.
Get involved in free safari themed craft workshops taking place on The Avenue*, Wednesday 1 to Friday 3 and Wednesday 8 to Friday 10 August, 11am – 4pm.
Craft schedule:
Wednesday 1 August: Peg crocodiles
Thursday 2 August: Lion spoons
Friday 3 August: Stick animal bookmarks
Wednesday 8 August: Wool geckos
Thursday 9 August: Pipe cleaner and bead snakes
Friday 10 August: Mini jungles in jars
More details on the Lexicon events page.
Lili Pottery – Slime Party
Make your very own slime this summer holidays. £9 per person take home 2 tubs of slime.
25th July – 10.30am
26th July – 2pm
31st July – 10.30am
3rd August – 2pm
Please call in advance to book, full details on their website.
Odd's Farm, High Wycombe
We've been here several times as always have a fantastic time, farm animals, feeding and petting, sheep racing, tractor rides, outdoor adventure area, indoor soft play, play diggers and tractors. They have also added a new outside water play area.
Knights and Princesses
21st–29th July
6th–12th August
20th–26th August
Pirates of Oddsocks Cove
30th July–5th August
13th–19th August
27th August–2nd September
Pets at Home, Bracknell
Summer small furries and wildlife workshop. Visit your local Pets at Home store for a My Pet Pals summer workshop. Kids will receive a jam-packed activity booklet, cool stickers and a double-sided poster… all for free!
Workshops to help teach children how rewarding pets can be and how to care for them, making sure children are all clued up on pet welfare and responsible pet ownership. Limited availability, you can book online. Full details on their website.
22nd, 24th, 26th, 28th, 29th & 31st July
2nd, 4th, 5th, 7th, 9th, 11th, 12th, 14th, 16th, 18th, 21st, 23rd, 25th, 28th & 30th August
1st September
Photography Classes for Teens and Tweens
Run by Shoot from the Heart – Kerry J photography. Full booking details available here.
22nd August – Goldsworth Park and Pirbright
Rainbows and Unicorns Cupcake Class
Parent and child rainbows and unicorns cupcake class. Ages 5-13 years. 1.5 hours, £55 per couple. Book online.
RHS Wisley
Lots of activities on at WHS Wisley, here are a few highlights and you can find out more on their website.
21st July – 2nd September – The Jurassic Discovery Summer Holiday Family Fun
4th – 5th August – Birds of Prey
21st August – Bat Walks
South Hill Park Summer Workshops
26th July – Art factory 4-11 years – 10am-12pm.
31st July – Parent and child play with clay workshop – 10am-12pm.
3rd August – Little buds 7-12 years – 10am-12pm.
5th August – Arts, Crafts & Jungle Book – 10am – 4.30pm.
23rd August – Arts, Crafts & Robin Hood – 10am – 4.30pm.
Full details on their website.
Summer Fun Day
Fundraiser for Age Concern Bracknell Forest at The Greenman Pub, Crowthorne on the 26th August. Facepainting, stalls, Fire engine, raffle, silent auction and more. Full details The Greenman Pub's Facebook page.
Summer Rounders, South Hill Park
Family friendly rounders for parents and children at South Hill Park. 16th August at 10am. Bring the family, a picnic and maybe some spare tennis balls. Donations welcome though not compulsory
Tiny Talk
Toddler and baby signing classes. Jennett's Park Community Centre, £7 per class. To book email michellew@tinytalk.co.uk or call 07734271767.
14th August – Teddy Bear's Picnic

Session one 9.45-10.45am – walking to five years, older siblings welcome
Session two 11am – 12pm – birth to walking
UK Wolf Conservation Trust, Reading
Wolf Sanctuary in Reading, Wednesdays are visitor days. 2pm is feeding time with the wolves. On Wednesdays there are lots of activities for the children including crafts, nature trail, quizzes and bug boxes. Full details on their website.
Quirks' Animal Roadshows Wednesday, 25th July, 1st, 22nd and 29th August with a variety of reptiles, invertebrates and much more.
Animal Magic on the 8th August, with 8 different species of animals.
Berkshire Reptile Encounters will bring a variety of reptiles on the 15th August.
Wellington Country Park
Outdoor park with play areas, go-karts, camping, dinosaurs, nature trails, animal petting farm and play sand and diggers. My advice, it's not great on a rainy day and take a picnic as the I found the cafe pretty expensive. You can visit their website here.
28th and 29th July – Pirate and Mermaid Weekend
1st, 8th, 15th & 22nd August – Summer Crafts
4th and 5th August – Dinosaur Weekend
11th and 12th August – Teddy Bear's Picnic
18th and 19th August – Unicorn and Dragon Weekend
25th – 27th August – Big Inflatables
Windsor Castle
Who doesn't love a castle? Private guided tours are available.
Live Shakespeare performances, probably more suited for older children during the summer:
1st – 27th August – Fierce ladies & naughty knights.
1st September – Family Saturday in September: The Wedding Bells of Windsor
The Changing of the Guard is also a great thing to do with children, details and times listed here.
Details on their website.
Local Activities – Any Day
Aldershot Military Museum
A museum for the military going back to 1854. Family activities, talks and picnic area. All details on their website.
Bocketts Farm, Leatherhead
Great fun, we had a lovely time when we went there. Lots of animals to pet and feed, play area, soft play, ride-on tractors, loads of fun. Visit the website here.
Bracknell Leisure Centre, Bagshot Road
Inflatable aqua run – an 18 metre inflatable aqua run in the training pool 1-3pm Monday – Saturday. Read full details on the Bracknell Leisure centre website.
Buckleberry Farm, Reading
Children's farm with indoor and outdoor play. More details on their website.
California Country Park, Wokingham
Children's play area, cafe and paddling pool. There is a fee per child free to enter the paddling pool, plus you need to pay for parking. Great when the weather's warm. Pool open 10.30am-5.30pm. Full details on their website.
Coral Reef Waterworld
Most local people will have heard of Coral Reef Waterworld and the massive renovations and new slides that took place over the past year. It can get very busy in the summer holidays but you are able to book in advance online.
Coral Reef Waterworld website.
Dinton Pastures Country Park
This is a new to me park, I just found it courtesy of Google. I cannot see if there are any charges but it looks like a really nice adventure park with a sand pit too. View the website here.
Extreme Motion, Windsor
This looks like great fun from zorbing, bike hire and crazy golf there are activities for all ages. You can visit their website here.
Gravity Force, Camberley
A trampolining centre in Camberley. They run different sessions aimed at different age groups. Looks like great fun and a great way to burn energy.
Go Ape, The Lookout
For tree top fun and forest Segway adventures. There are courses available for all ages and group packages available, have a look on the Go Ape website. Although for the Segway you need to be over 10 and weigh at least 7 stone.
Grays Farm, Wokingham
Pick your own fruit and vegetables. Also includes soft play, picnic area and farm trail. Visit the website here.
Hollywood Bowl, The Peel Centre
Bowling and amusements.
Family game deal from £19.09 over the summer holidays
Games and prizes throughout the summer holidays
Prices vary, so based to check out their website for full details.
Jakes Soft Play and Mini Farm – Sandhurst
For children up to 11 years old. Soft play, outdoor playground, farm, fishing and restaurant.
John Nike Leisure Centre, Bracknell
I think there are very few people in Bracknell who haven't heard of the John Nike Leisure centre. It's the place to go for dry ski slopes and ice skating.
Kids 'n' Action, Winnersh Triangle
Large soft play centre, with dressing up rooms, video games room and make believe high street and cafe.Separate soft play areas for different aged children. We've been here several times and had a great time, but it does get very busy.
Legoland Windsor
The Lego themed website in Windsor is great fun for all ages. We have had a season ticket for several years and love it. Although it gets super busy and can be expensive in the holidays. Top tips you can get tickets for much cheaper if you have Tesco clubcard points.
Lighthouse Play centre, Bagshot
Soft play centre, with outdoor garden for 0-8 year olds.
Little Street, Camberley
Open 7 days per week. Quite literally a little street with shops, a doctors, supermarket, cafe, fire engine, beauty salon and dress up. We went for my daughter's birthday and it was great fun. Suitable for young children. Pre-booking recommended.
Living Rainforest, Newbury
The Living Rainforest is an indoor rainforest complete with wildlife and plant life. Great for rainy days, I like to take my children in the winter too as the rainforests are always warm! A day's pass gives you access for a year. Visit the website here.
Lookout Discovery Centre, Bracknell
A science discovery centre located in Swinley Forest. You do have to pay for parking there, but can get the cost discounted from your ticket. Lots of things to do there to help children how things work, as well as a little play shop, very small soft play pit and water play. Great for rainy days and it keeps my small children entertained for ages, but there is more for older children upstairs.
Lookout Discovery centre website.
Milestones Museum, Hampshire
We've been here quite a few times and again in January last year (read my review) and my son is always up for visiting again. On a rainy day there's lots to do. It's all about the past, from room sets up from different eras, old transport, a sweet shop when you can buy a rations amount of sweets. My son has asked to go back again this summer even though the dinosaurs aren't there. They have an interactive mystery adventure going on this summer holidays.
Odeon Kids – Bracknell, The Peel Centre
Films showing this summer: Duck Duck Goose, Sherlock Gnomes, Show Dogs,
Showings usually start at around 10 am and start at £2.50 per ticket
You can book tickets on the Odeon Kids website.
Top of the Pots (formerly Leap Frog Ceramics), Warfield
We love it here and have been several times. It's pottery painting, fab fun for children and parents alike and also a great idea if you have a grandparent's birthday coming up or if you want to get organised for Christmas. For Mums who need to escape in the summer holidays they also run Pottery and Prosecco nights. During busy times it's best to book.
Whoosh Play Centre
A soft play centre located within Bracknell Leisure centre on the Bagshot Road. Also has air con and a cafe
Windsor Leisure Centre
There is a pool with flumes in Windsor, their website says that the flumes open at 4pm and unfortunately, I was unable to find a summer timetable on their site. You can have a look here.
West Morland Park, Warfield
A 8 hectar site in Warfield, Bracknell. With a pavilion, three tennis courts, football pitches, basketball hoop, play areas suitable for children aged 2-14 years. And a balancing pond. The tennis lawns are for members only for details on the Bracknell website can be found here.
FREE Places To Go and Parks
Don't miss some of the activities I have listed above that are free. Such as the Bracknell fun days, which are always great and the activities in the local libraries.
Finchampstead Baptist Church Park
Park, nature walks, plenty of space for picnics and a children's centre.
Finchampstead Baptist Church Park website.
Jock's Lane Park
Another fab park with a splash pad, lots of things to play with, cafe, picnic area and tennis courts.
Lily Hill Park
Lily Hill park is great for walks, picnics and cycle rides.
Lock's Ride Recreation Ground
Another place my children and I love. A park with a huge sandpit, splash pad and zip wires. It's a fab sun trap too. Highly recommended for picnics.
The Lookout
I have mentioned the Lookout Discovery centre above, but outside of the centre is an adventure playground. There also walks, hiking and cycling trails.
South Hill Park
I love South Hill park, it's so picturesque. There's a big playing field, two parks, one with a sandpit. A place for feed the ducks. It's a fab place for picnics and also has a cafe.
Phew, writing up this list was no small feat! I hope you all have a fantastic summer!