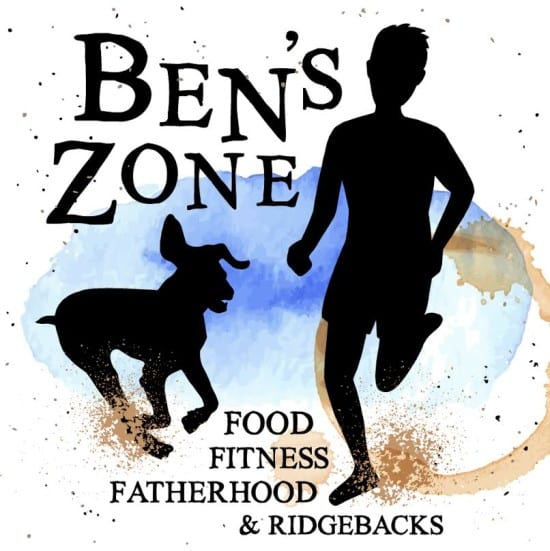 Welcome to a weekly feature on my blog – Ben's Zone. Written by husband… Ben. A foodie, coffee obsessed, ex-smoking, ex-drinking and Ridgeback loving Dad. Who is also seriously into his fitness.  You can find him on the blog (most) Sundays. Enjoy 🙂
---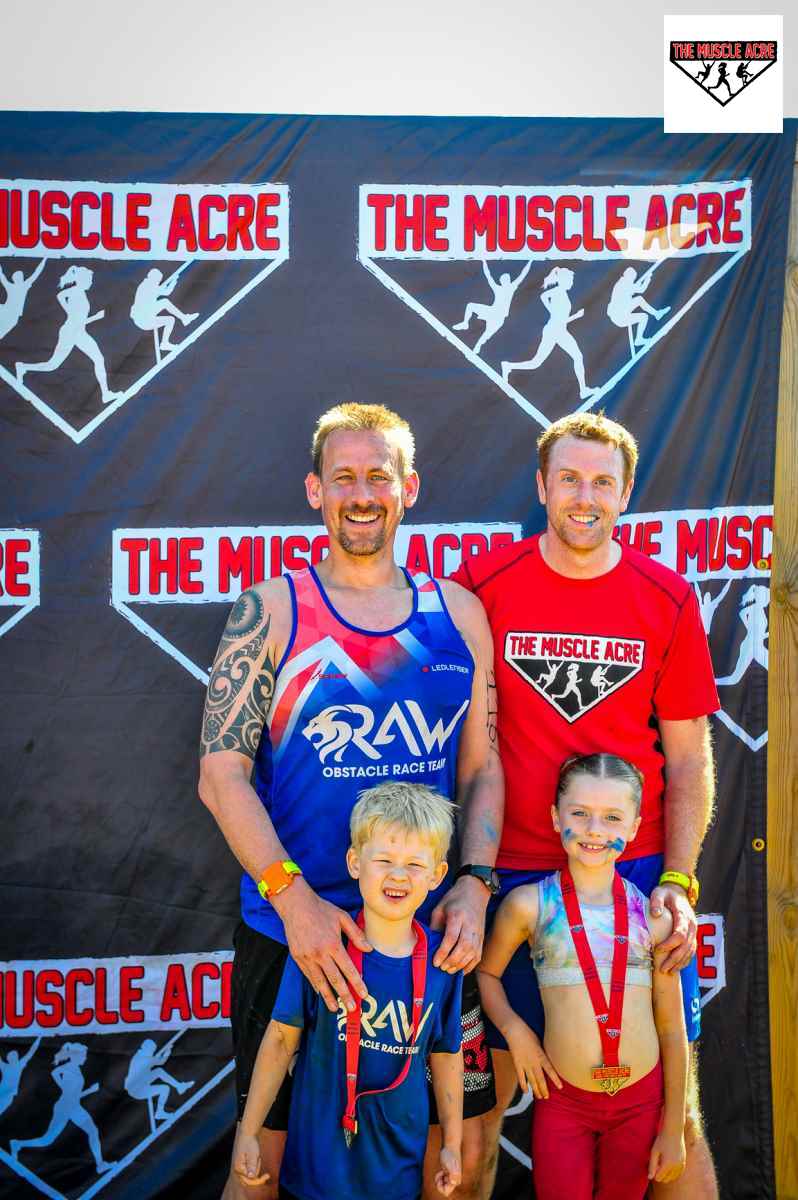 Muscle Acre Summer Madness 2018 Review
It seems like the European Championships are already a distant memory and, in no time at all, it's time for Muscle Acre Summer Madness 2018. I'm never sure which Muscle Acre is my favourite, from the sheer brutality of the Winter Warmer, through to the chaos of the Mud Slog, I like them all, but there's definitely something special about the Summer Madness. Part OCR, part carnival, it's redolent with lashings of sunshine, pumping music, and the smell of barbecuing meat. The water obstacles that are so fearsome in winter become welcome relief as the sun beats down across my favourite horse farm in Surrey. We're in the middle of a heat wave as well so even the kids race was no small effort.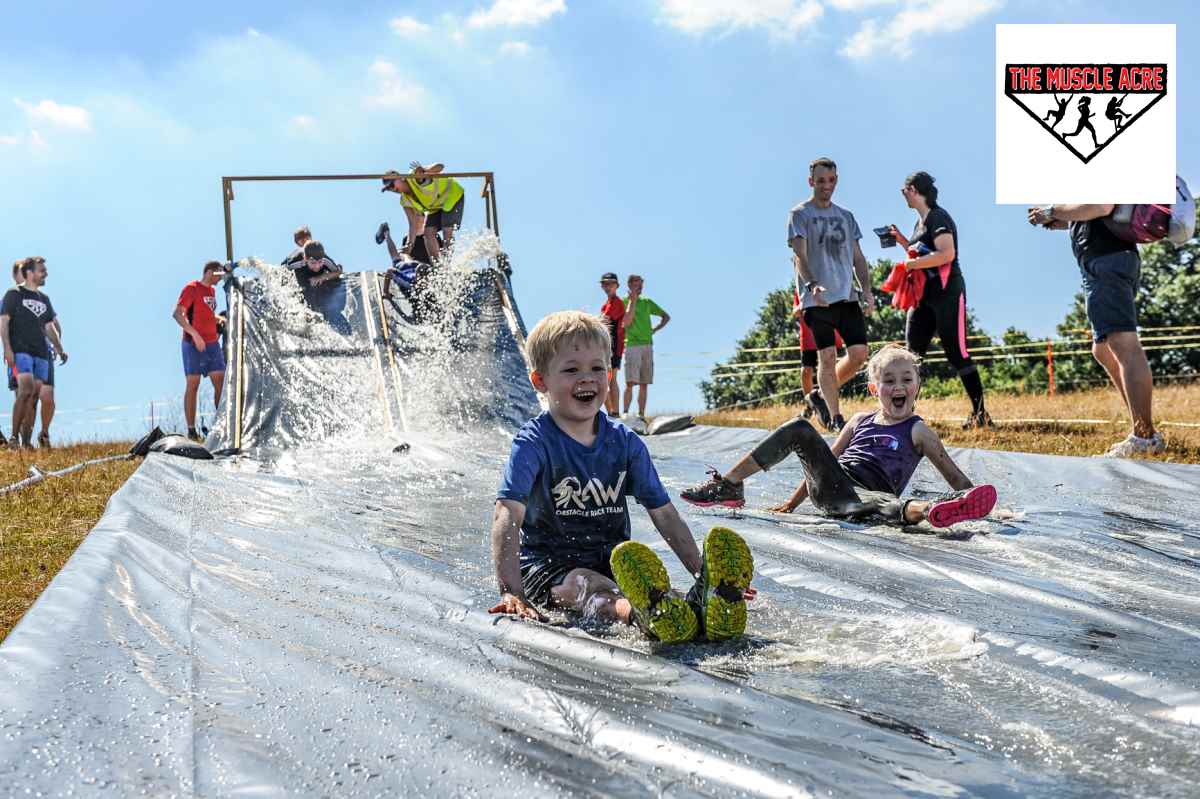 We went out first at 10am on the popular Mini Muscle Makers kids run. This was Logan's first OCR and for the first time we brought his friend Bella along, accompanied by Dad Andy with whom I'd done my first Tough Guy. What was immediately obvious was that the course had been changed to include a lot more of the obstacles from the adult course. There were a few I thought might be a little much for Logan and Bella (at 6 they're only just old enough to do the course) but they coped well. Logan was particularly pleased to conquer the skips, his age old nemesis. There was plenty of water and plenty of fun for the kids to have. I liked that the newest obstacle, a wall that had to be traversed horizontally using hand holds was part of the kids race. I really feel like the Mini Muscle Makers is a big part of the event and not just an afterthought.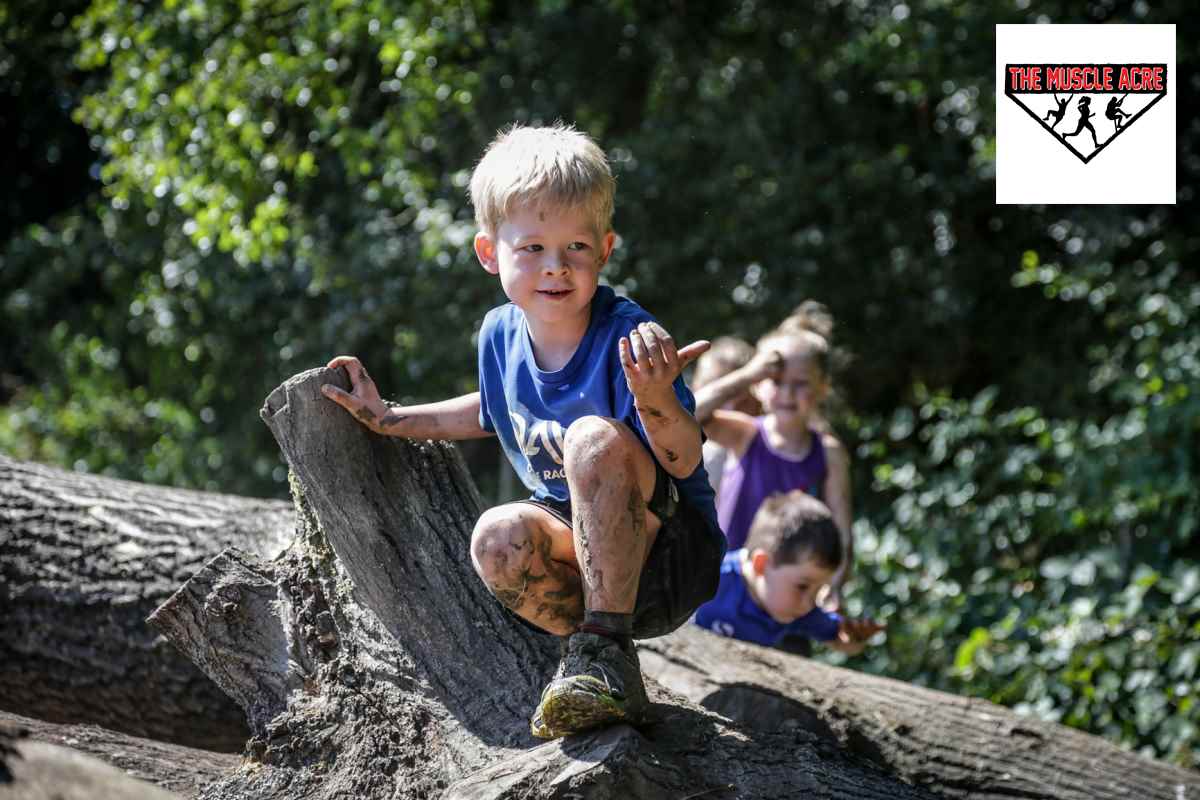 With the kids race finished and muddy offspring dumped on Mums, off Andy and I went to do the adult race. I have to be honest and say I was not at my best on Sunday and knew the result would not be great. I've done Muscle Acres before when down on fitness or tired and what has struck me is that they can be just as enjoyable when approached as a fun run as when taken very seriously. A combination of new fatherhood and some intense sunshine (and if I'm honest carrying too much weight) meant I found the course difficult from the off. It was a fun time though.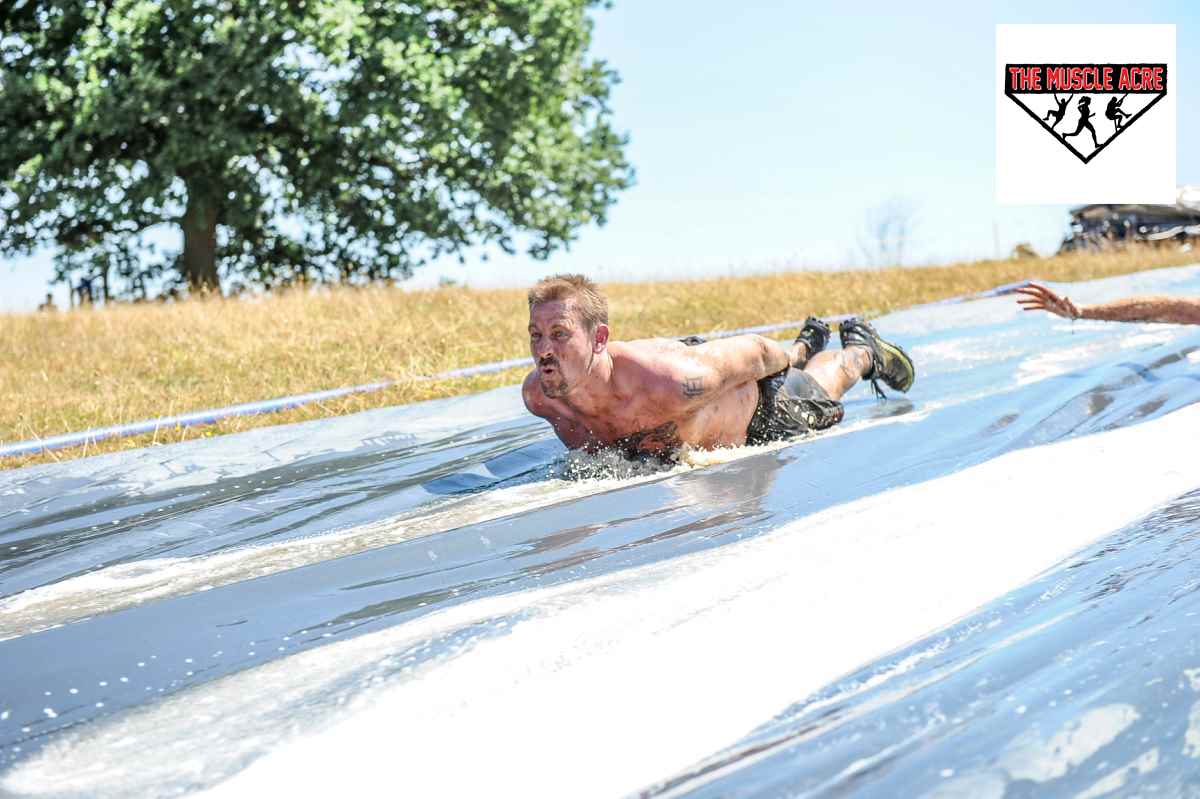 All my favourite sections were in there, obstacles range from elaborate climbing walls right through to dastardly constructions made of metal railings but all were fun and challenging. The highlight of Muscle Acre for me is always the swamp section near the end of the race. The recent heatwave had not been enough to dry out the leg destroying marshland and both Andy and I came out with some interesting new body paint. As we were having fun we did get a chance to pose for one of the many photographers on the course. As photos at Muscle Acre are always free to download it's been great to check these out and marvel at how muddy we got. I have no idea why it's not standard at OCRs for the photos to be free. Perhaps I'm spoilt by Muscle Acre but I get a bit annoyed now when I have to pay for photos.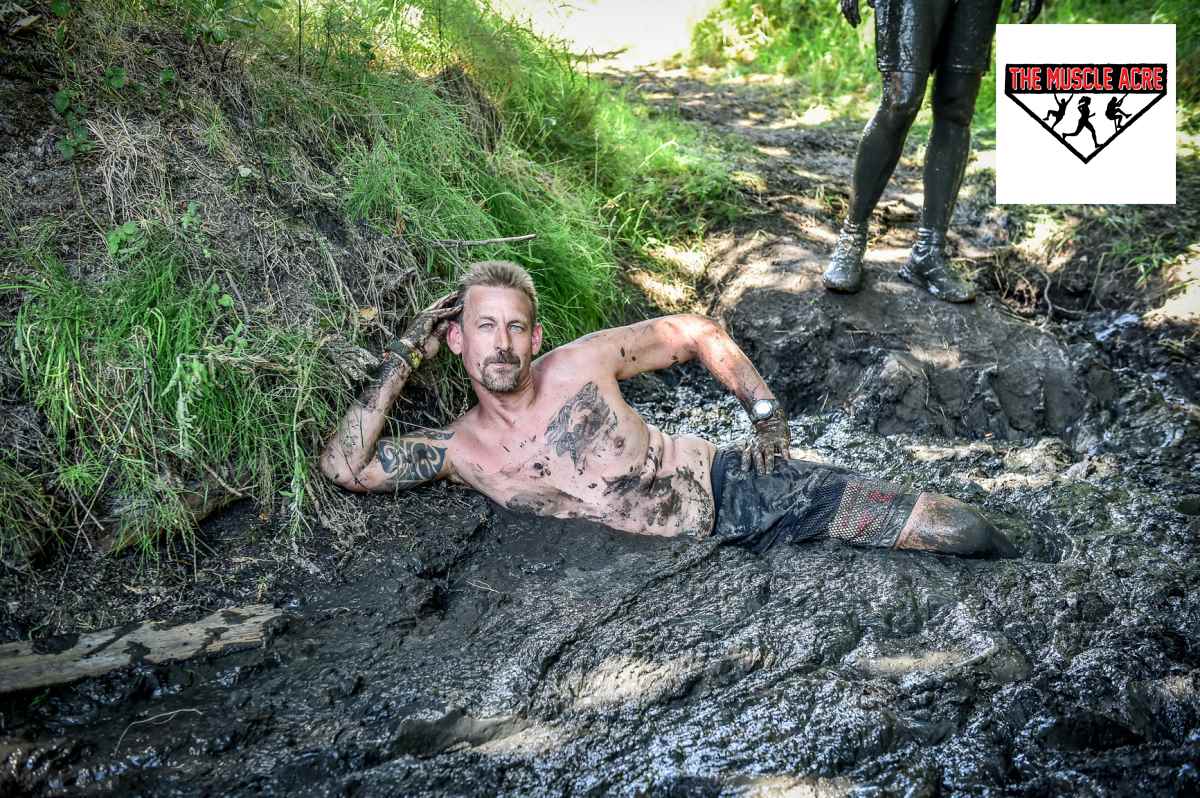 Obstacle wise there was the usual steady evolution. As I mentioned there was an enjoyable wall crossing and the waterslide had been improved for better speed and more fun. The distance remains at 12km and that, for me, is a good balance between decent running sections and obstacles. As more obstacles are added it may be necessary to raise the distance again but for now, it's a great balance.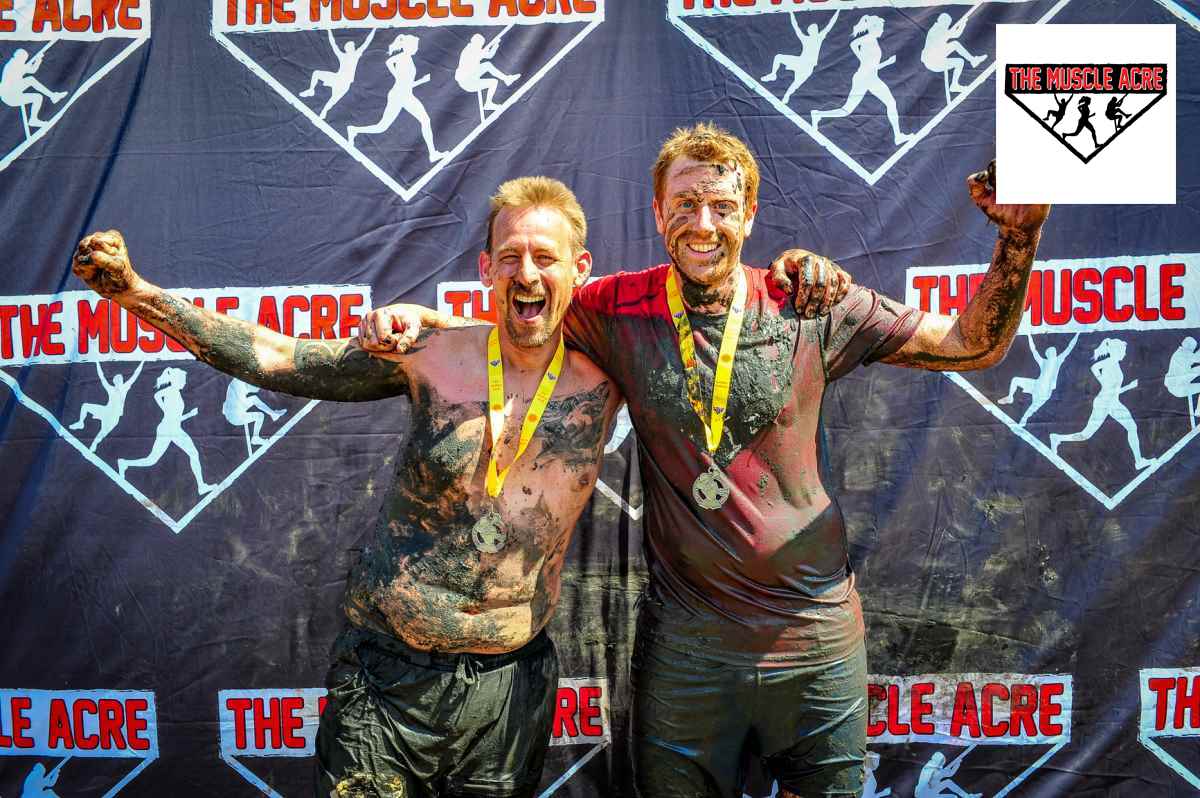 So it remains my favourite event. We came, we ran, we got tanned and then we laughed at the free photos after. Muscle Acre is everything I want from my obstacle racing. Now, time to sign up for the Mud Slog…