Getting Bodhi's Nursery Ready with Kiddies Kingdom
As I have shared about on the blog already, this year has all been about decorating the children's bedrooms. I have already shared Aria's unicorn bedroom makeover, and I will be sharing Logan's Lego bedroom on the blog very soon. But of course our newest arrival Bodhi needs his own room decorated too.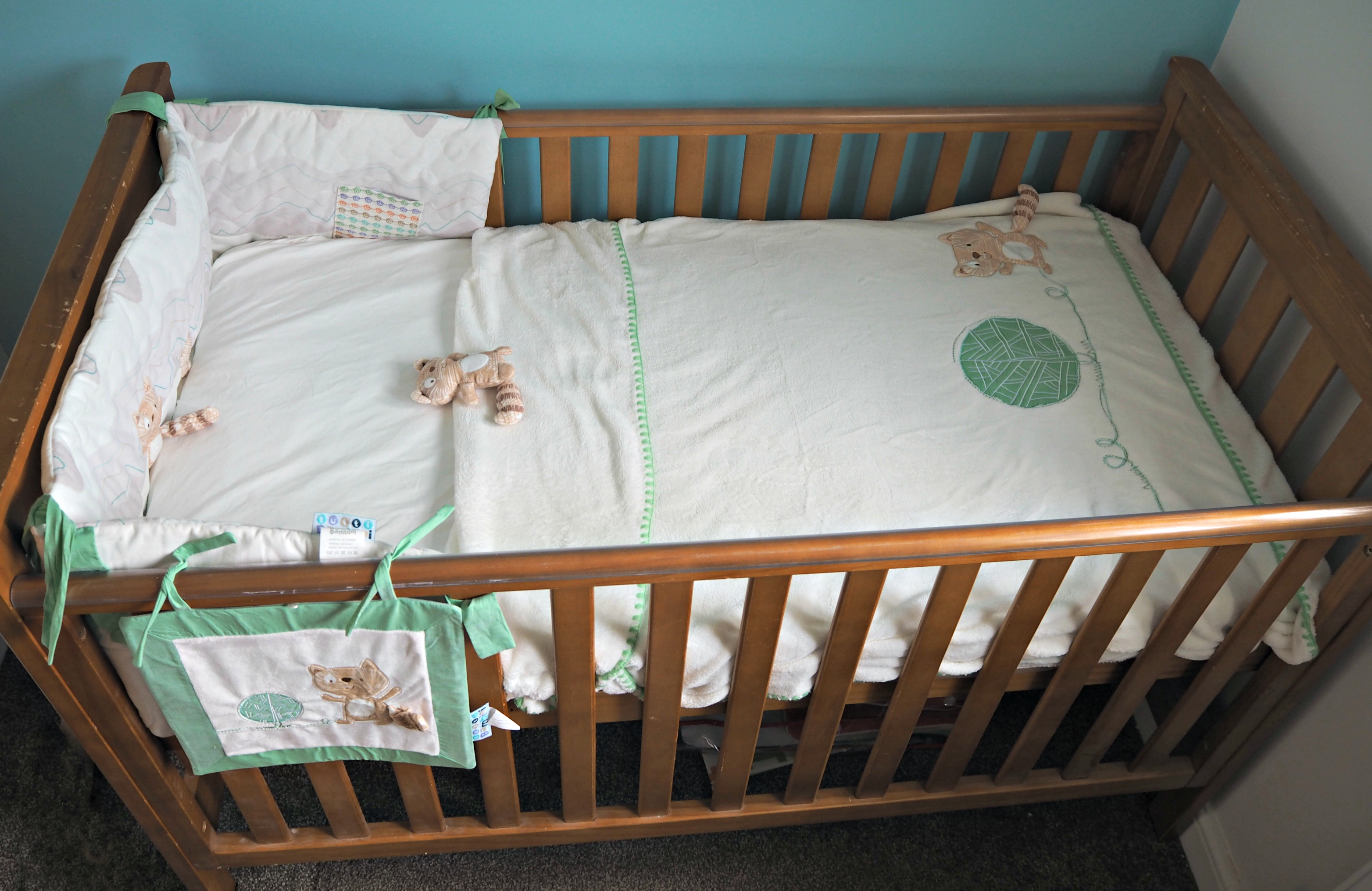 My husband worked like a trojan to get all three painted before Bo's due date and was literally decorating right up until the day he was born. Of course, the deadline isn't hugely critical as Bo will be sleeping in our room for the first 6 months of his life. But we also know from experience that life with a newborn can be pretty exhausting and it is better to get as many of the big jobs done as we can.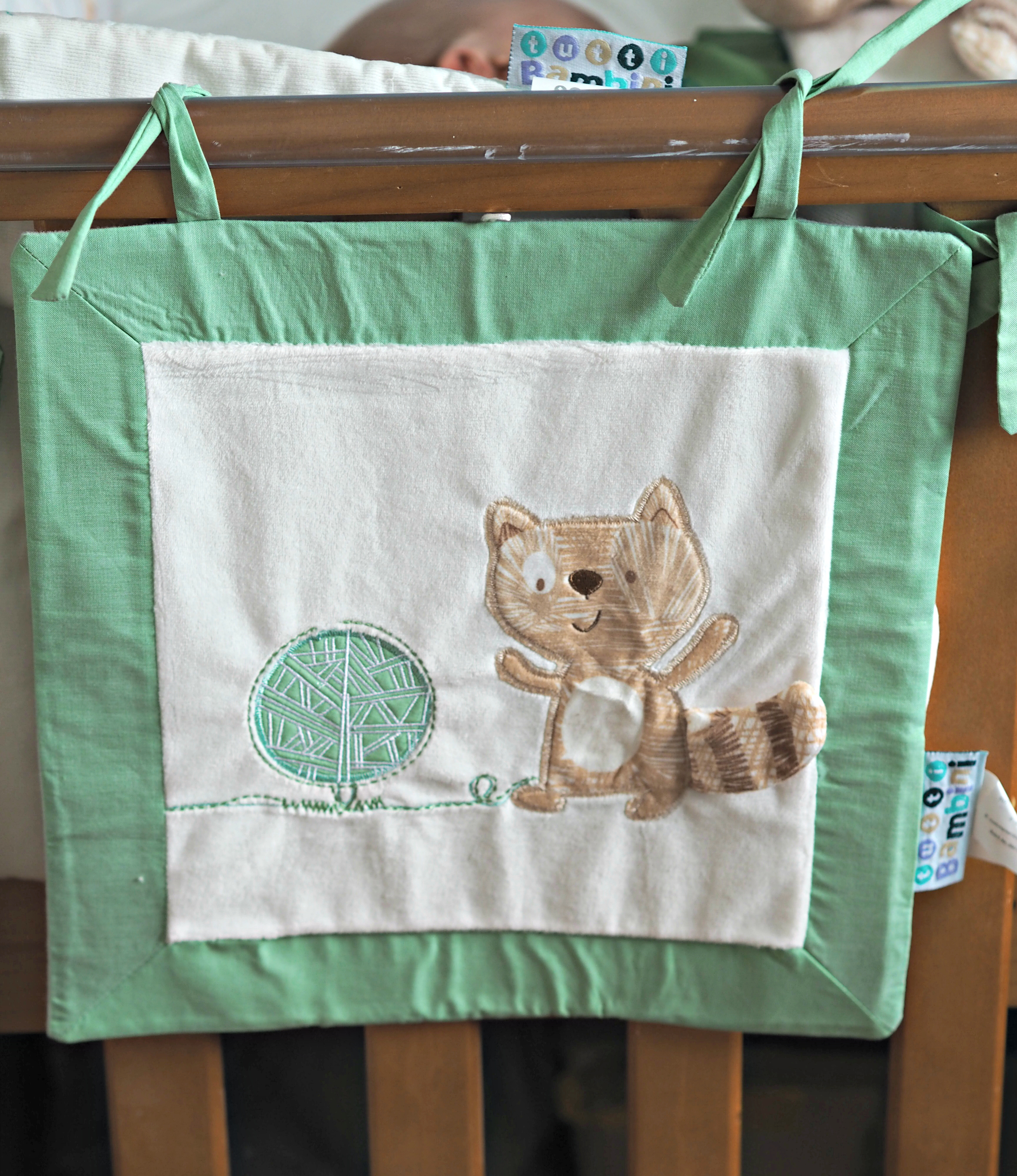 Bo's room is the smallest bedroom, so as he gets older I think we're going to have to get a bit creative with space. I'm not even sure a cabin bed will fit in it and we may have to call on the resources of a carpenter when the time comes. But we have a few years before we need to worry about that.
While the main decorating is finished, I am still working on all of the finishing touches in the room. Which due to the fact I have been quite unwell post Bo's birth, I have fallen a little behind on. I want to put cloud decals on the blue wall, I have a green rug to put down that looks like grass and my mother-in-law is also working on some bunting for the room. So I will have to update you when the project is fully completed – watch this space.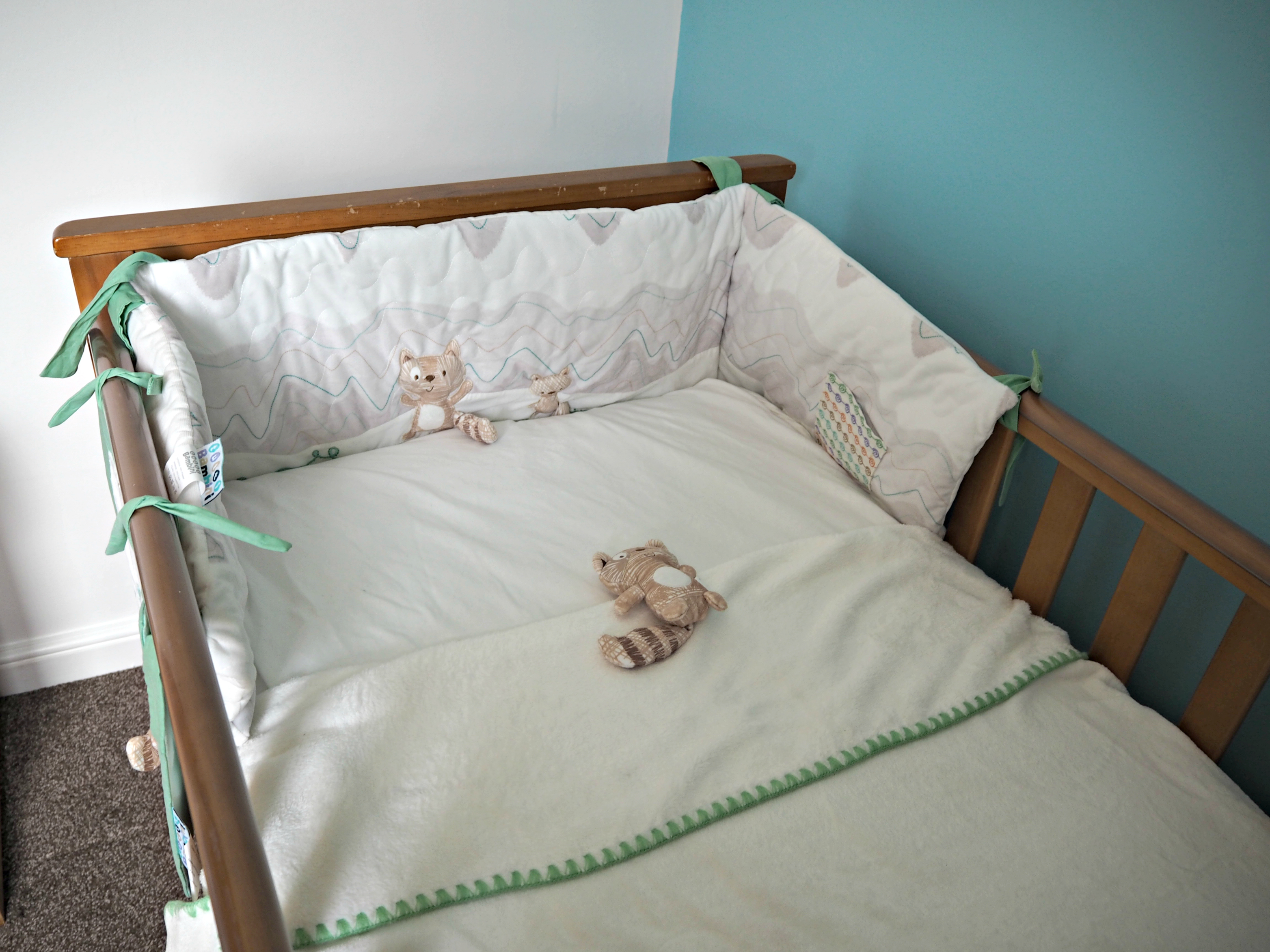 However, we are rather pleased to be working with Kiddies Kingdom, who have sent us a gorgeous bedding bundle to get Bo settled and cosy in his room. The bundle is from the  Tutti Bambini Outdoor Adventure range and is comprised of 7 pieces for £99.
In the package was a handmade quilt, matching themed cot bumper, plush toy, cot wall art, soft fleece blanket, fitted sheet and flat sheet. Which is great for getting your nursery set up, or as a gift for a new parent.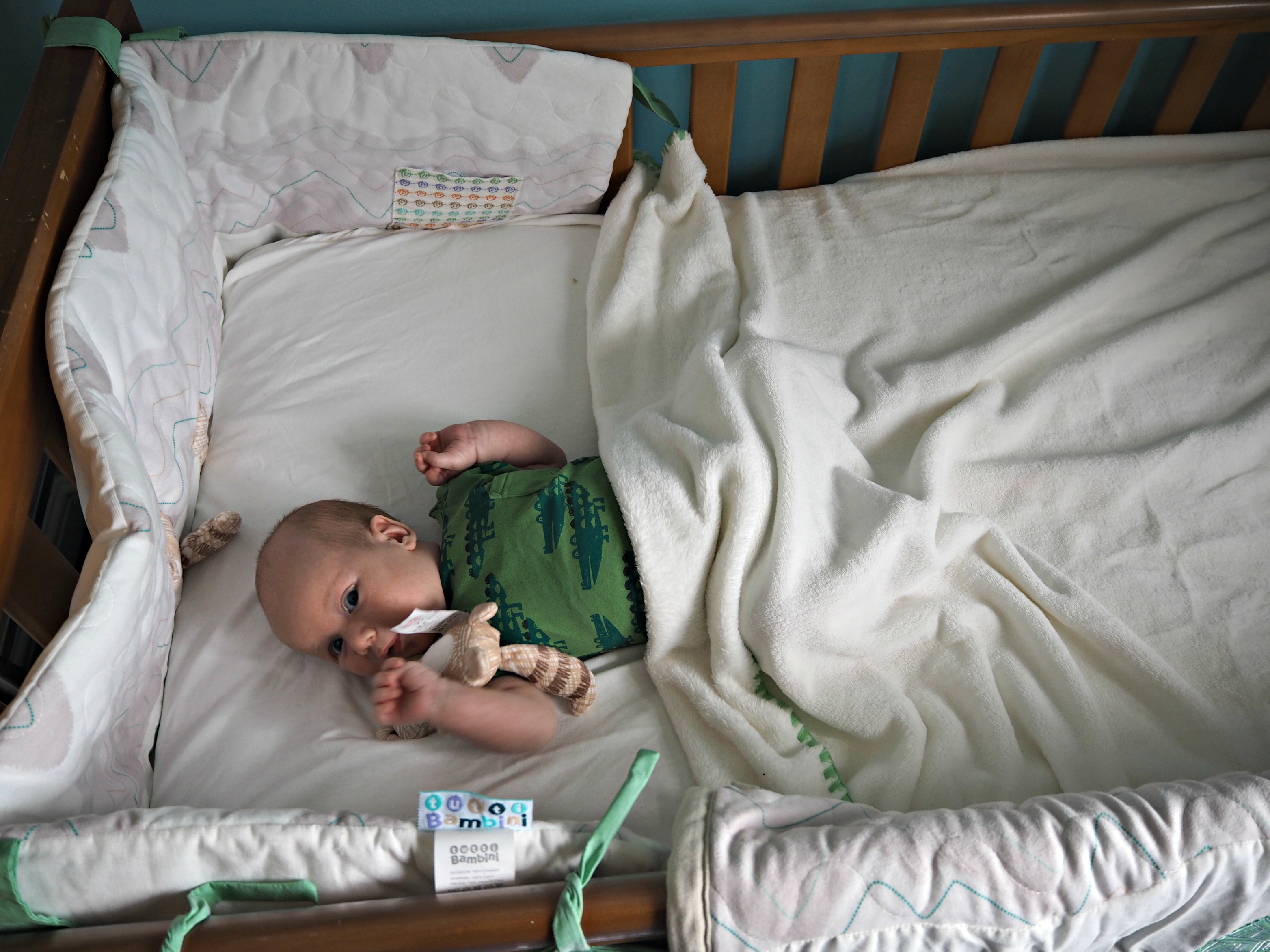 The size of cot we have here is a cot bed, which has been used by Bodhi's brother and sister. I do think it's nice that some things are passed on to each child, but I also think it's nice that they have some things new of their very own. I very much wanted Bodhi to have his own nursery theme and bedding, so this was perfect.
The outdoor bedding range really is lovely with beautiful embellishments. With lots of appliqué detailing and gorgeous stitching. The teddy that comes with the set has a little pocket in the bumper, I like how some of the squirrel's tails stick out from the quilt. I've not seen cot art before and I think this is a nice touch and the attention to detail overall makes it such a fabulous little set. We're very pleased with it and it goes nicely with the theme of the bedroom.
*Disclosure: We were sent the above set for the purpose of this review, however, all opinions are my own.