*Please note this feature contains affiliate links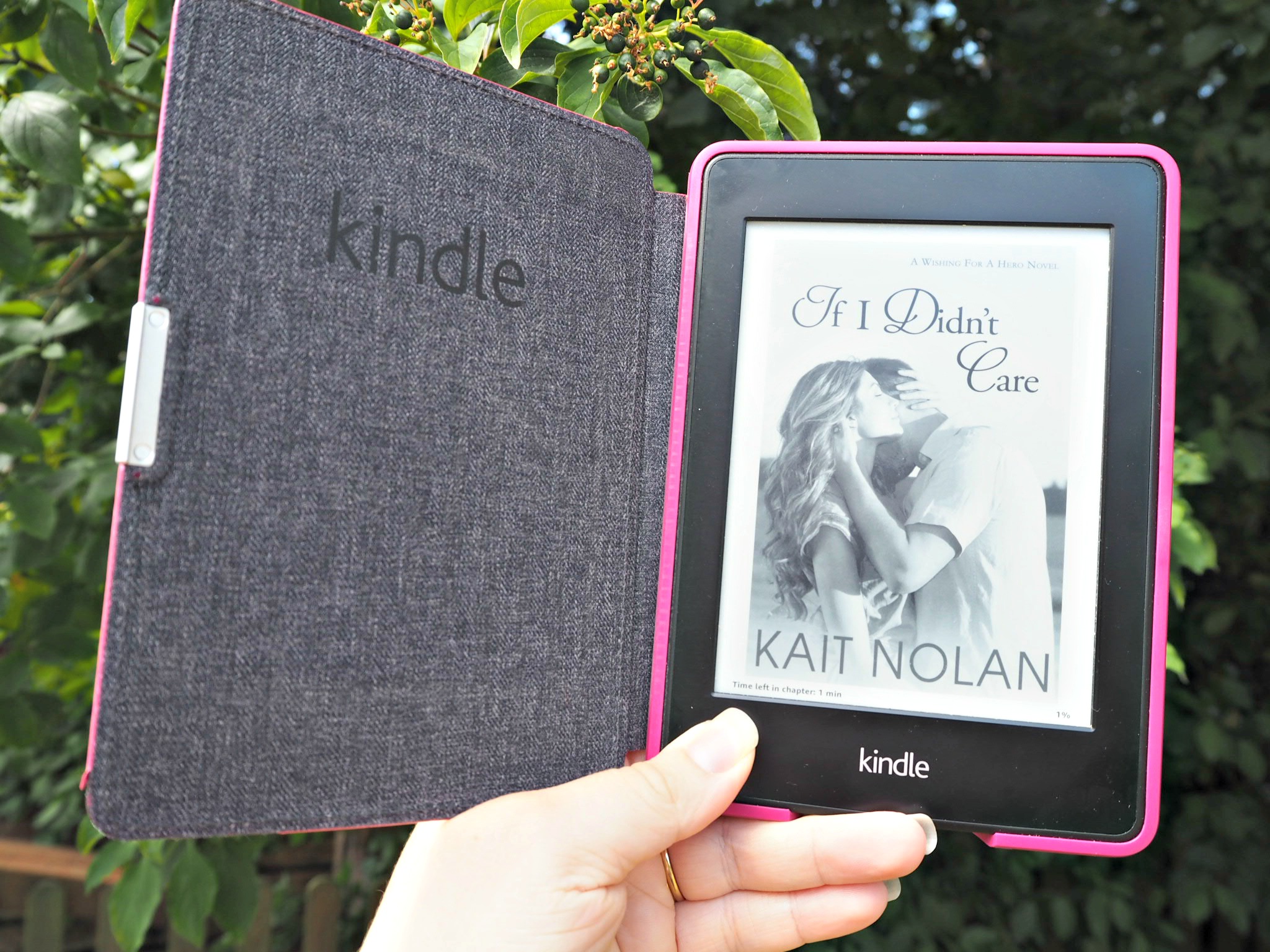 What I've Read and Watched in June 2018
Welcome back to my monthly feature where I share what I have read and watched each month.
Read
This month, I've not read very much at all. For obvious reasons really, giving birth and unfortunately being ill afterwards has pretty much stolen my reading mojo. But it's slowly coming back and I'm only really managing a few pages a day, but I do love my reading and it's nice to be able fit in a small slice of me time.
I decided to opt for a really easy reading book called If I Didn't Care by Kait Nolan. I'm not sure why I chose in the end as a bookish friend of mine did recommend a couple of others, but it came up on a Kindle deal and I quite liked the sound of it, It's a romantic suspense book and I'm enjoying it.
TV
We have, again I think for obvious reasons watched quite a fair amount of TV. A newborn brings with it lots of breastfeeding time, so I have been rather glad of my TV subscriptions!
Grey's Anatomy
It will probably come as no surprise to you that I have carried on with my Grey's Anatomy Binge and I am now on season 11, although I am very much feeling sad after the loss of one of my favourite main characters. It's still one of my favourite shows – and love the twist of the newest character too!
The Fall
This was a series recommended to me by my sister. It stars Gillian Anderson and Fifty Shades' Jamie Dornan and is set in Northern Ireland. It is a really gripping crime drama about a serial killer with Gillian Anderson in pursuit of the killer who ends up taking an unhealthy interest in her. I would definitely recommend it.
Vikings
My husband and I started watching Vikings a while ago and for no reason in particular didn't stay up to date with it. So on the hunt for a new show to watch we re-watched season 2 as we couldn't quite remember what had happened and then moved onto season 3. I think if you're a Game of Thrones fan then you will enjoy this, there are some great characters and I love the intermix of folklore into the storylines too.
Modern Family
This series is absolutely hilarious and definitely a must watch. After all the sleepless nights we were after something a bit more light-hearted. We have watched seasons 1-4 already, but decided to re-watch them and then catch up with the new ones. If you're look for a great comedy I would heartily recommend Modern Family it makes my husband and I laugh out loud.
https://youtu.be/rGKyWfeR_Lg
Don't Trust the B—- in Apartment 23
I'm not really sure quite what to make of this show if I'm being honest. It stars Krysten Ritter of Jessica Jones fame, who plays a crazy New York party girl who quite frankly has no morals at all and she's outrageous. There's June her put upon house mate and James Van Der Beek (Dawson from Dawson's Creek) playing a hammed up version of himself. It's a bit of an odd show, but it's also rather funny and very watchable.
Film
The Greatest Showman
I've wanted to watch The greatest Showman for a while, but my husband didn't fancy it. So this weekend just past, my husband was away and my sister came to stay, so we used it as a great opportunity to watch a film with pizza and ice cream. I can see why everyone loves this film, the music is great as is Hugh Jackman and Zac Effron.
That's it for me, have you read or watched anything fab this month?