*Please note this feature contains affiliate links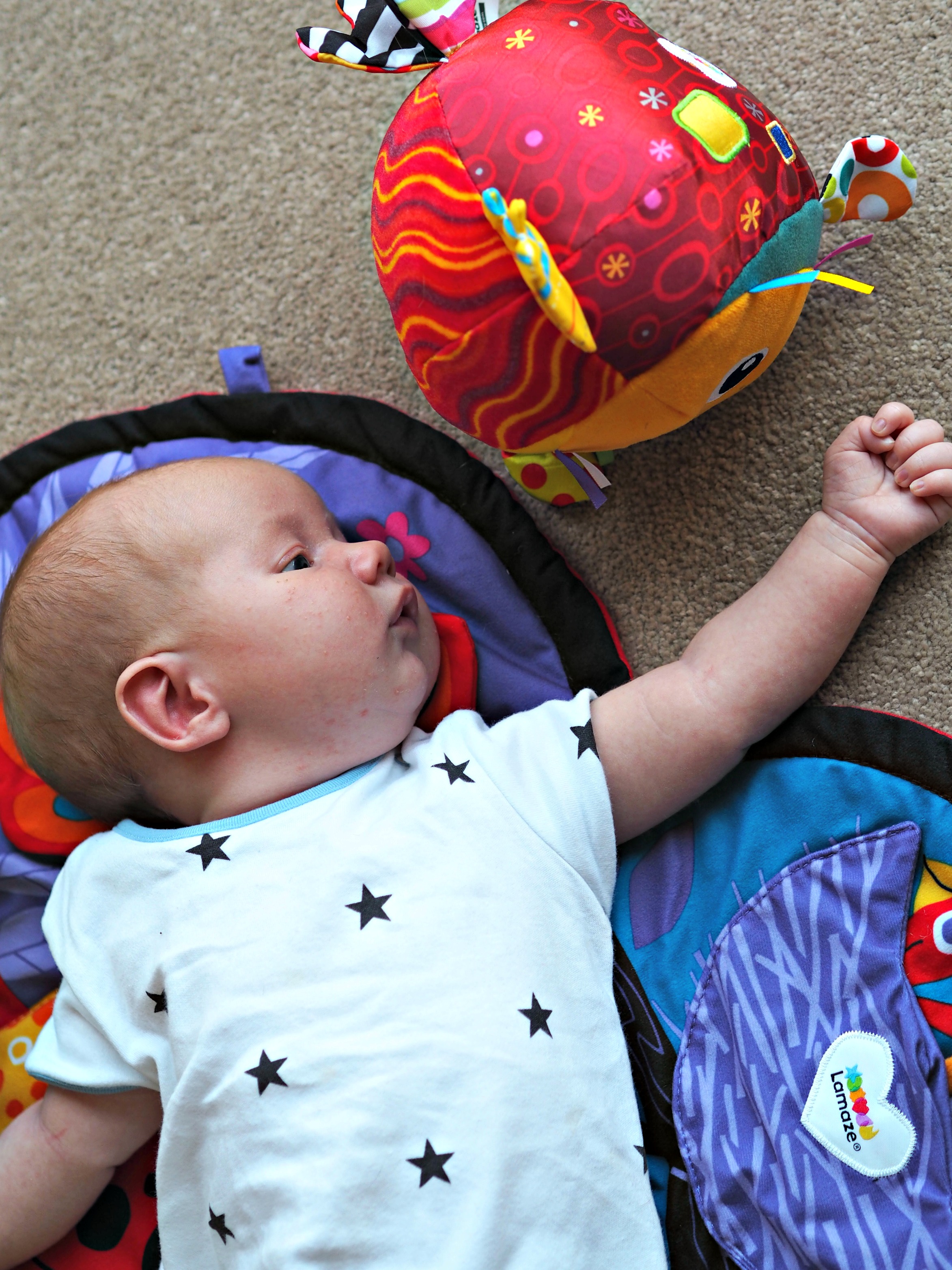 Encouraging Baby's Development with Tomy Lamaze
When Logan, my first child was born I discovered Lamaze toys. They are such great interactive toys for babies and young children, I would recommend them to anyone and have also been a great go-to gift for friends with young children too. I love the great colours, how well they are made, but also had they seem to really appeal to babies.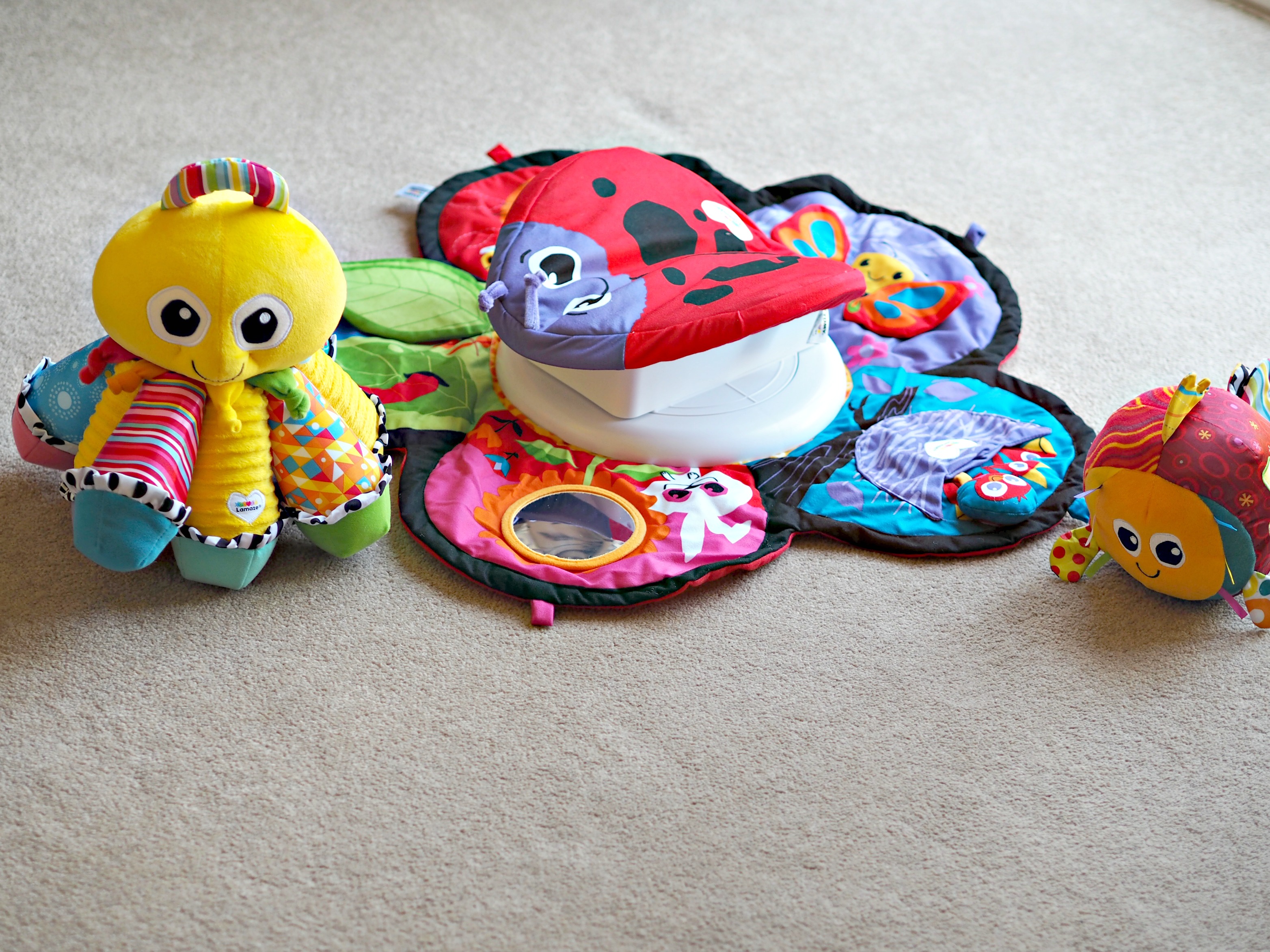 So I was more than happy to review some items from Tomy's Lamaze collection for our newest arrival Bodhi.
Lamaze Spin & Explore Garden Gym Toy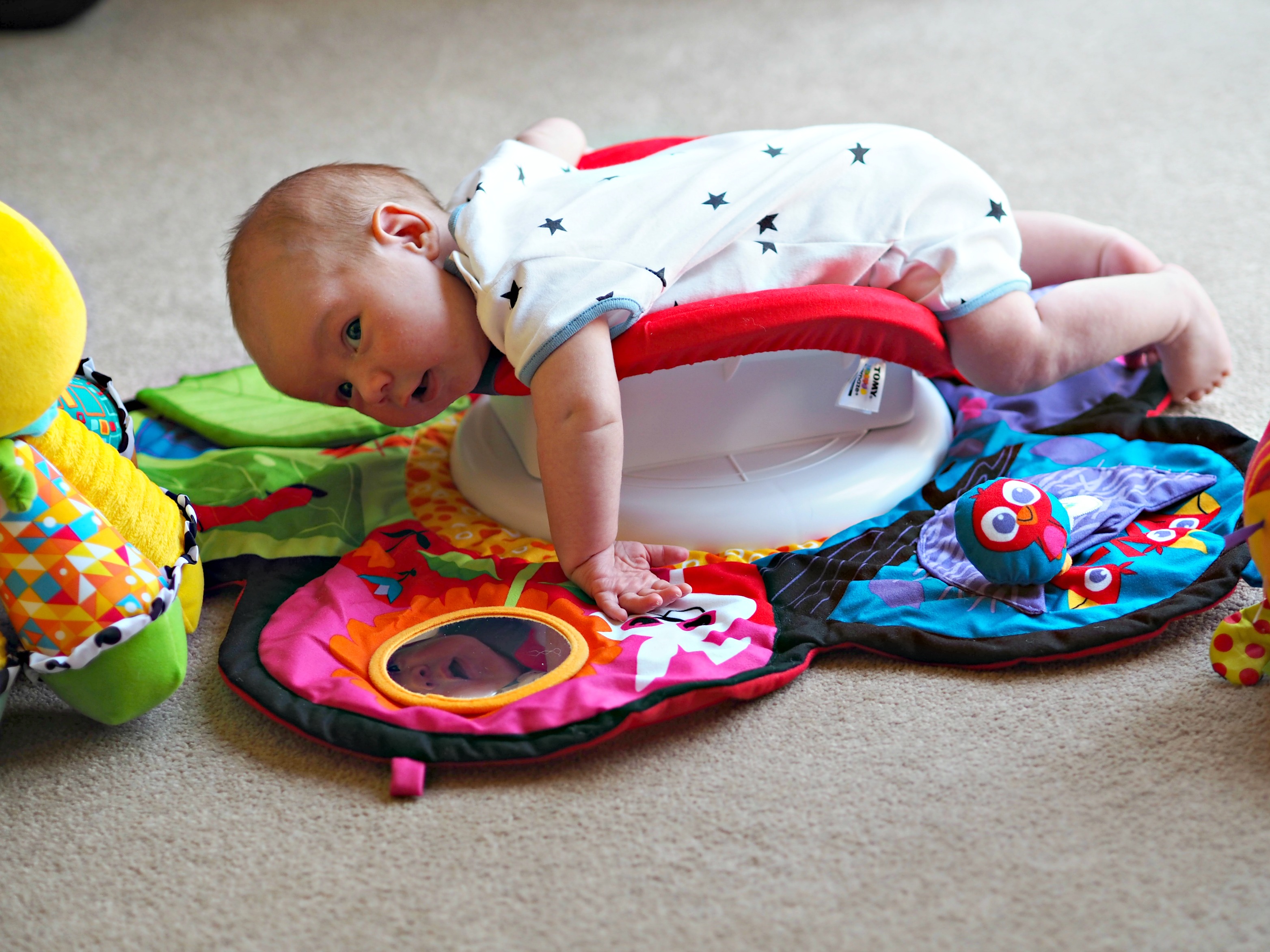 One of the first big toy purchases for a baby I think is always a baby gym. It's literally the very first step into moving about and also a great way to encourage tummy time. The NHS recommends tummy time for your children as a way of helping them to grow in strength and get ready for sitting and crawling. But that it's also a good idea to get them to lie on their backs and kick their legs.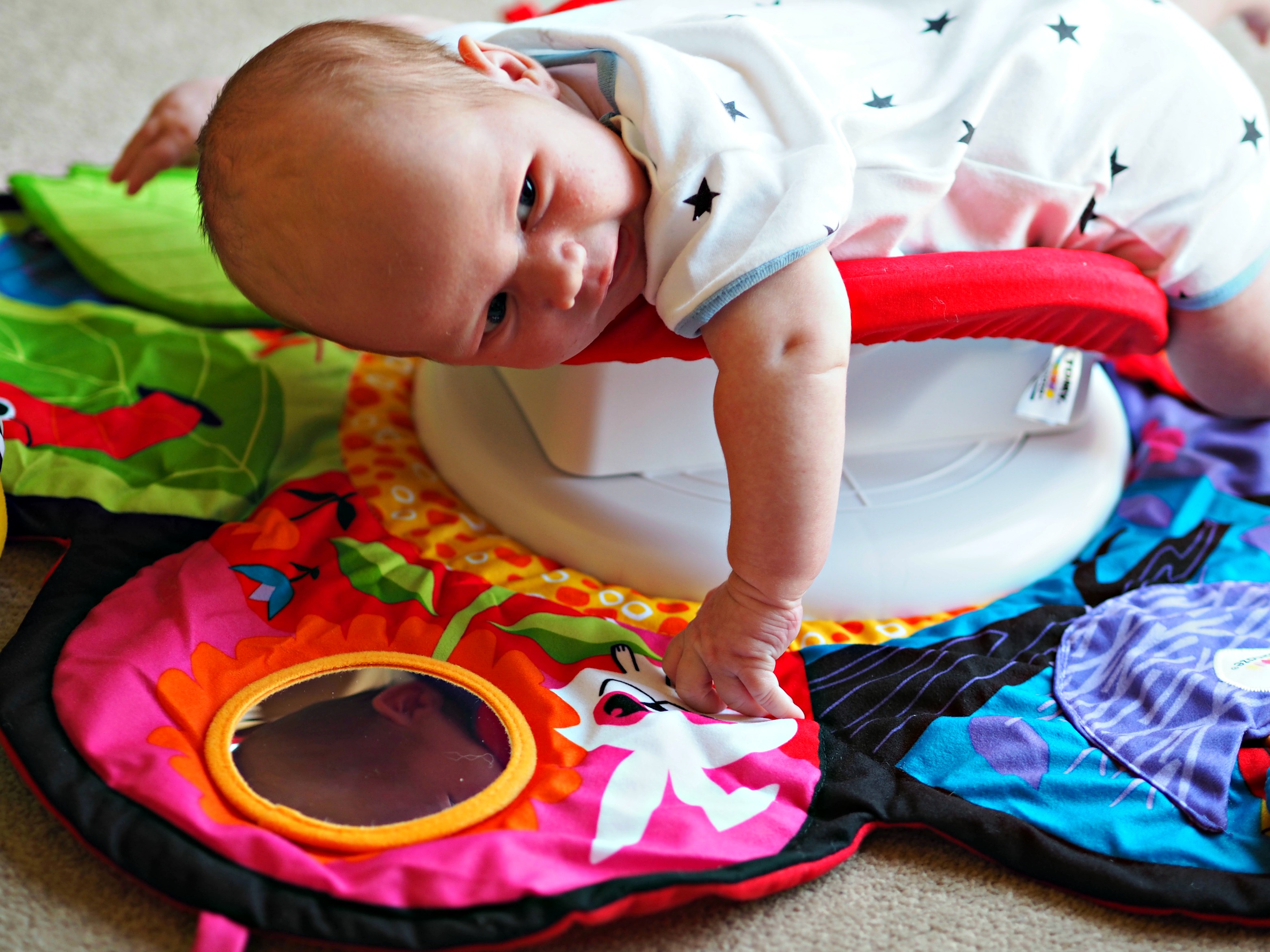 The spin and explore baby gym comes in two parts, there is an interactive mat, with lots of things on it to interest a baby, from crackly sounds, things that squeak, a rattle and a mirror to look in. It also comes with a cradle that you can let them on to encourage tummy time. But the cradle part spins gently when they kick their legs. Bodhi is probably on the young side for this toy, but he managed to get it to spin a little and loved the sounds and textures on the mat when he was lying on it. Also on a plus side the mat is washable, useful for any baby related accidents.
This is such a lovely toy and great from newborn upwards, although only for short periods of time at first to encourage activity and tummy time in babies. I was actually surprised how long Bodhi wanted to stay and play on it and how interested he got in the different sounds so young, so it was definitely a hit.
Lamaze Rolling Rosa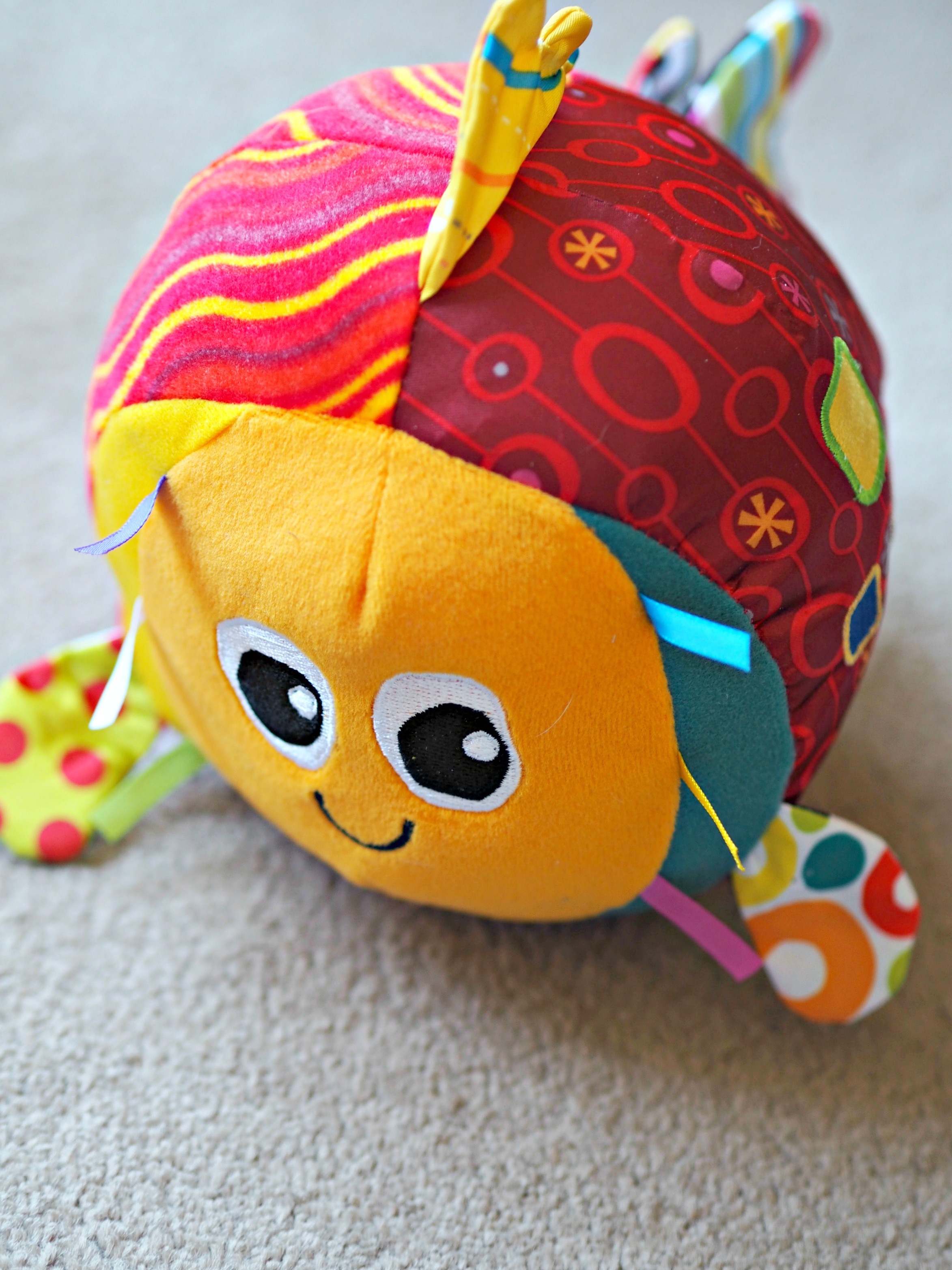 Rolling Rosa is a fun little toy with lots of sensory elements on it. There's lots of great patterns and textures but she also makes a gentle bell like sound when you play with her too. As you might guess, Rosa rolls which is a great toy for when your little one is starting to crawl and it can encourage them to start moving and follow her. Obviously a little old for Bo at present, but he was really intrigued by her, particularly her face.  As you can see from the photo below he actually reached out so he could touch her and it did indeed encourage him to move.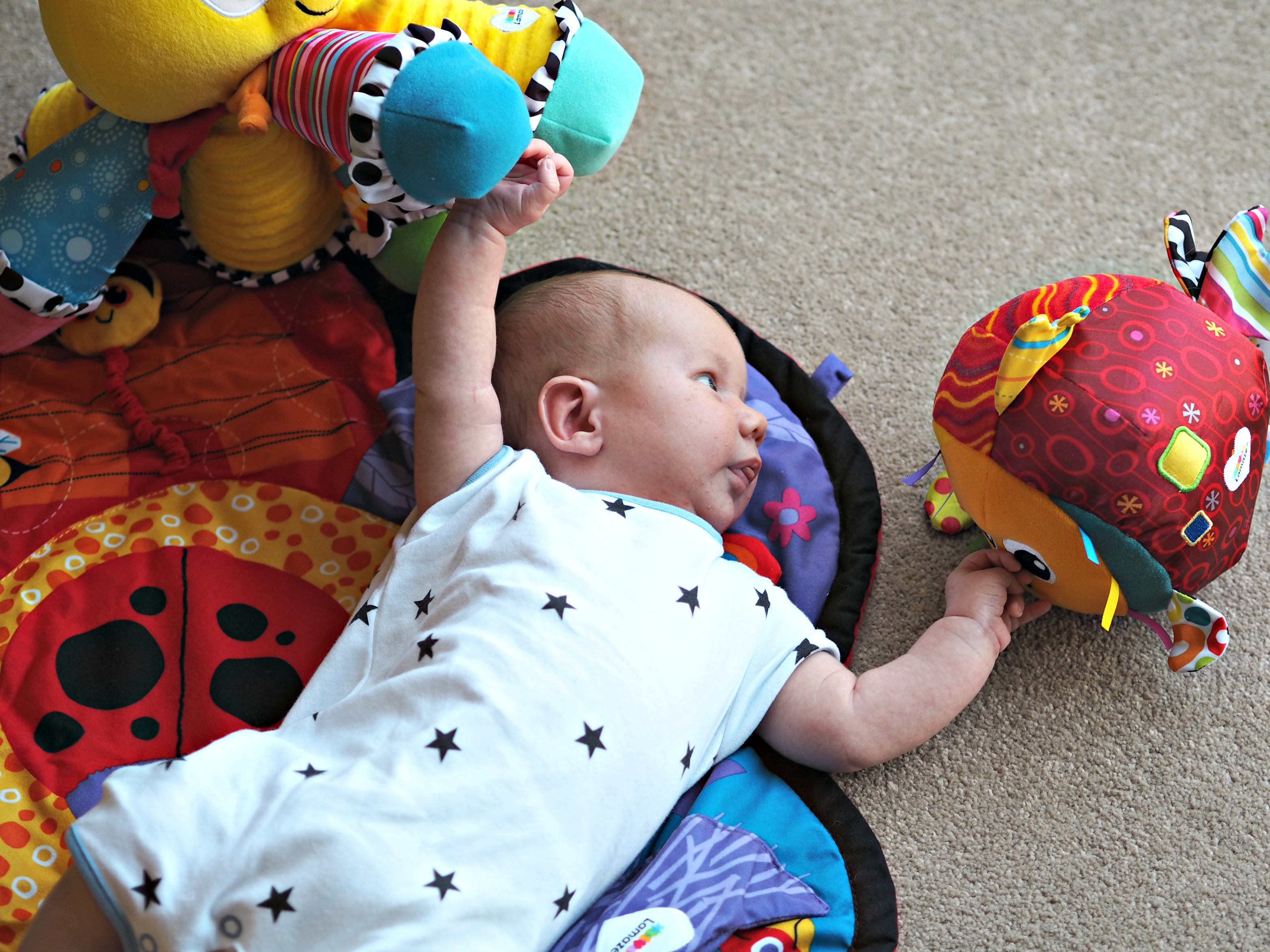 Lamaze Octotunes Musical Toy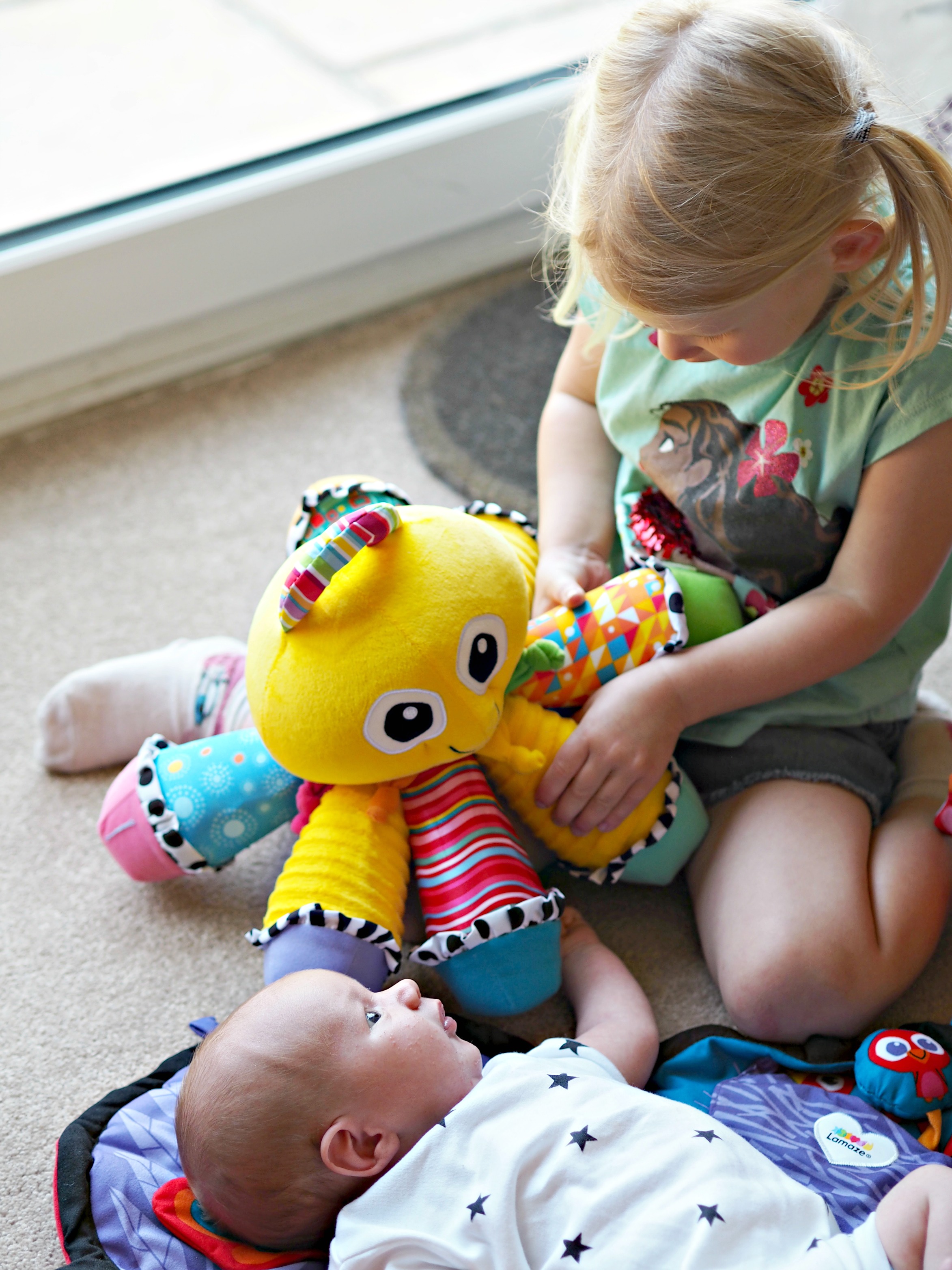 Octotunes is a musical baby toy and each of his eight legs plays a different note. As with all Lamaze toys it is full of wonderful textures and sensory delights, but the real winner is the musical legs. It even comes with a song book, if you fancy using it to play a tune. From my older children's point of view it was also a really nice toy that they could play with the Bo and get involved with him which they really enjoyed too.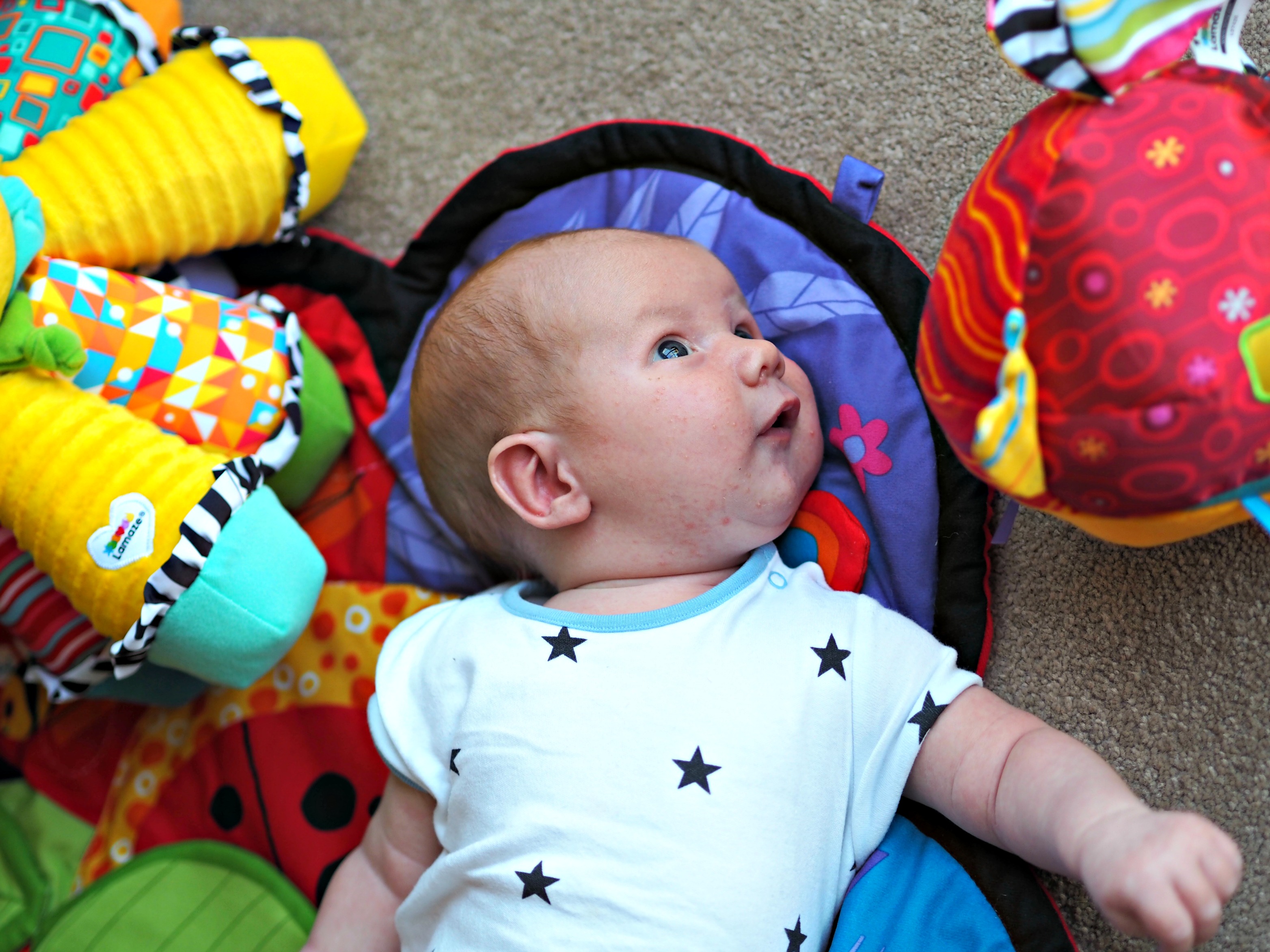 *Disclosure: We were sent these items for the purpose of this review, however, all opinions are my own.