*Please note this feature contains affiliate links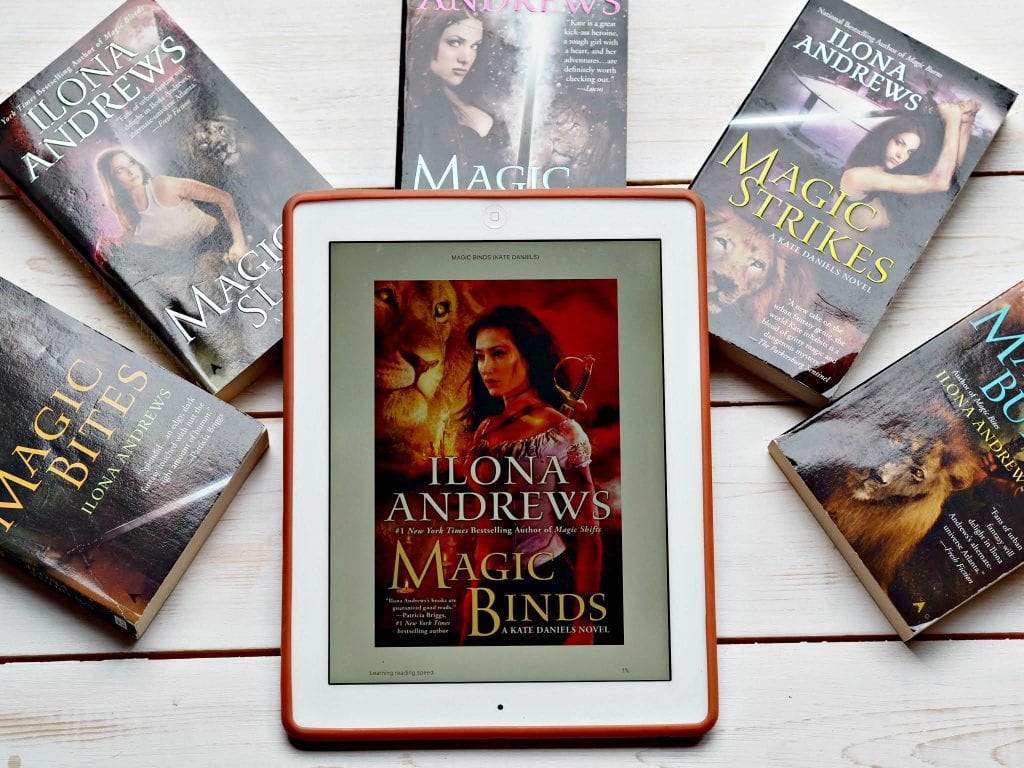 What I've Read and Watched in February 2018
Welcome back to my monthly feature where I share what I have read and watched each month.
Read
I've had a really great reading month, I decided to go back and re-read through one of my favourite series. The reason for this was because I believed that book number 10 was released in January. I got to book number 9 that had a cracker of an ending and realised that the release date for book number 10 (the last in the series) has been put back to August – nooooo!
But anyway, if you're a fan of urban fantasy books with a great romance story running through and even better action scenes I really heartily recommend the Kate Daniels series by Ilona Andrews.
This is the books in series order: Magic Bites, Magic Burns, Magic Strikes, Magic Bleeds, Magic Slays, Magic Rises, Magic Breaks, Magic Shifts and Magic Binds. Book number 10 now on in August, which I cannot wait to read is Magic Triumphs.
They follow smart mouthed, sword wielding Kate. Set in the future when the world is torn between magic and technology. It's honestly so good and one of my total favourites.
TV
I am still continuing with my Grey's Anatomy Binge when my husband is out. It's so, so good how have I not watched this series before? I'm now on series6 and wow what a whirlwind of emotions this series is!
Big Bang Theory
I haven't watched the Big Bang Theory for years, as my husband fell a bit out of love with it. I think we had our first series binge when I was pregnant with my oldest, so it seems apt that we have picked it again while I am now pregnant with what will be my youngest and we're both really enjoying it.
Weeds
My husband started watching Weeds while he was away with work and came back and said I had to catch up because it's really good and he knew I would like it. He was right and we're on on season 3. It's all about a widow who starts selling weed to make money after her husband's death.
Film
With my husband travelling this month we've not really watched any films at all this month. The only film we did watch was totally retro – Anchorman.
That's it for me, have you read or watched anything fab this month?