Hollie and Figgs by Annette Sharman

Illustrated by Beth Hilliard
64 Pages
Children's Stories
Matador
Age range: 5+ years
This is the second book with have reviewed in the Hollie and Figgs series by Annette Sharman. The first book Hollie and Figgs Magical Adventures went down well in our house, especially as my son is a serious cat lover, which meant he was bound to love a book all about a magical talking cat. The book is also now a finalist in the Wishing Shelf Awards in the 6-8 year old category too.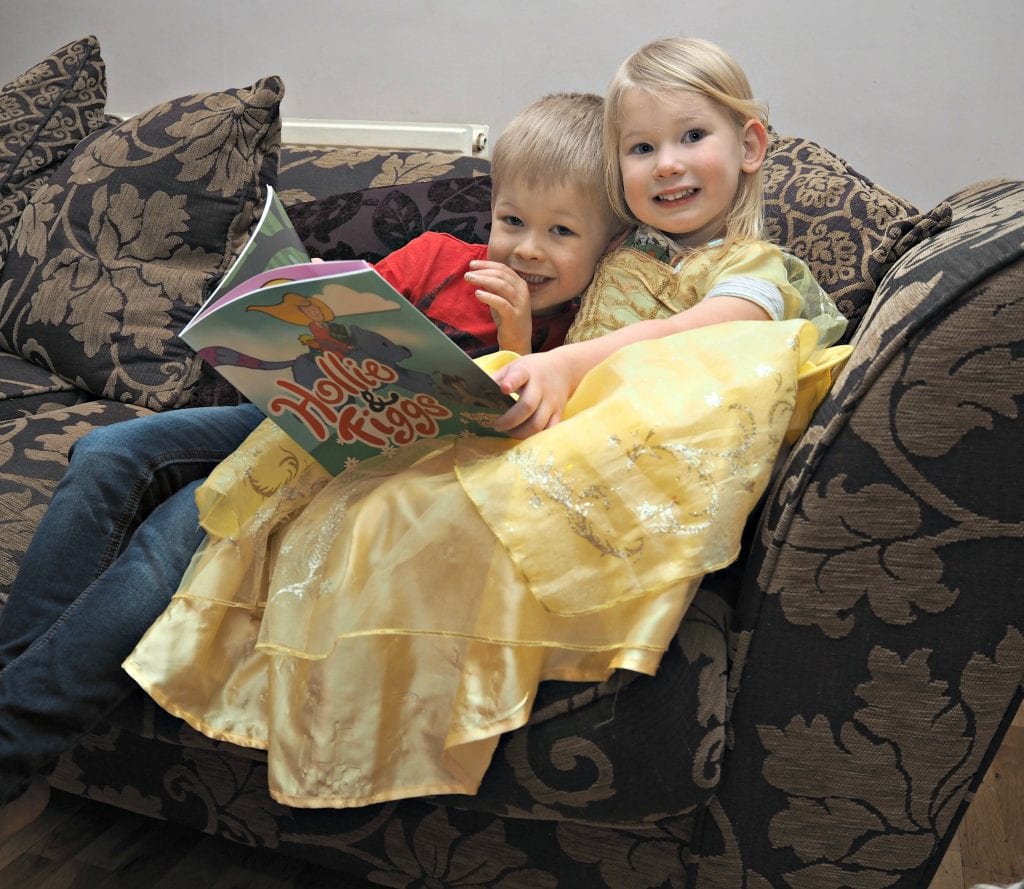 Book two – The Missing Rainbow takes off where book one left us with Hollie and Figgs very much looking forward to attending Princess Lulubud's ball. For those of you new to the books Hollie's has a magical cat not only  talks but takes her on magical adventures on a flying carpet.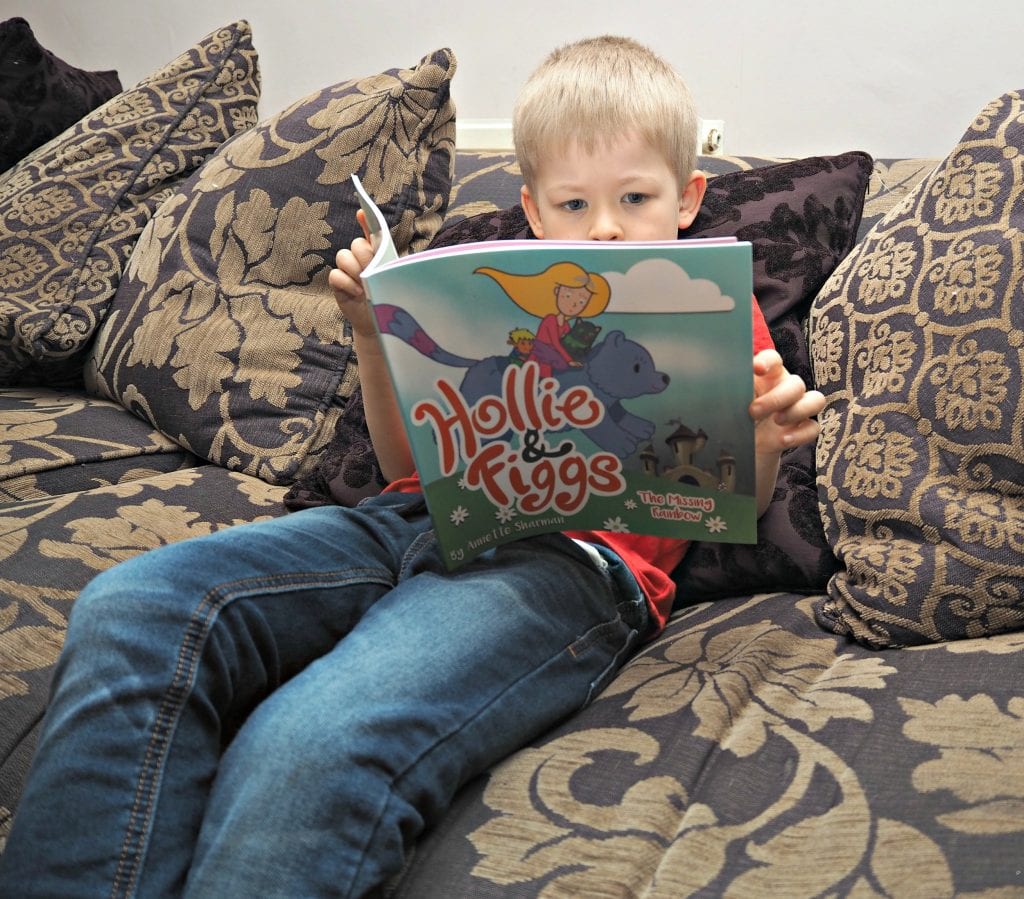 In book two Hollie and Figgs arrive in the magical kingdom ready for the ball only to find that the kingdom's magical rainbow has been stolen. Can Hollie and Figgs save the day? We really enjoyed this book, I think more so than the first book actually. My son really does adore the concept of a talking cat and he was adamant that Figgs would definitely save the day. We read the book over a couple of nights and the second night Logan already knew bits of what was going to happen already and he confessed to me that he snuck the book and read some pages in secret because he wanted to know what happened. So I think that pretty much says it all!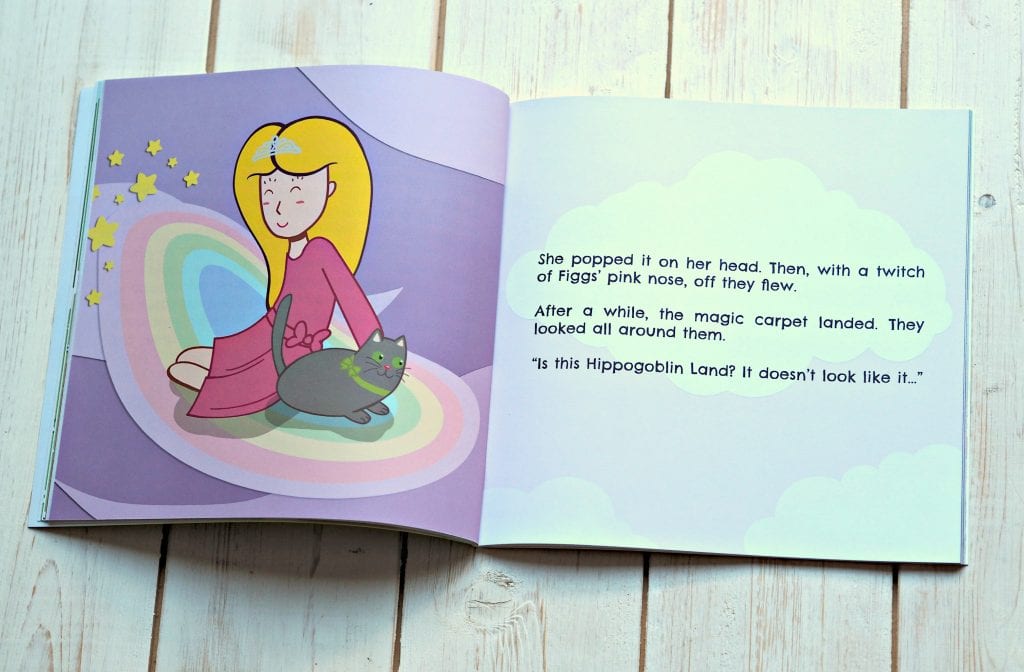 The pictures are bright colourful and fun. They have a real distinct style to them which works really well and I am glad they were continued from books one to two.
As soon as we finished the book Logan declared he loved it and that he wanted to read book three. So it definitely has his seal of approval.
Verdict:
This is a fun book for school age children. My son really enjoyed it, but I would say it was just a little bit too old for my daughter at present. I love the fun relationship between Hollie and Figgs and the adventures they go on. I think the second book is definitely better than the first and who doesn't love a talking cat?
I would also recommend you head over to Instagram and see photos of the real life Figgs.
Rating: 4/5
Buy the book on Amazon. 
Giveaway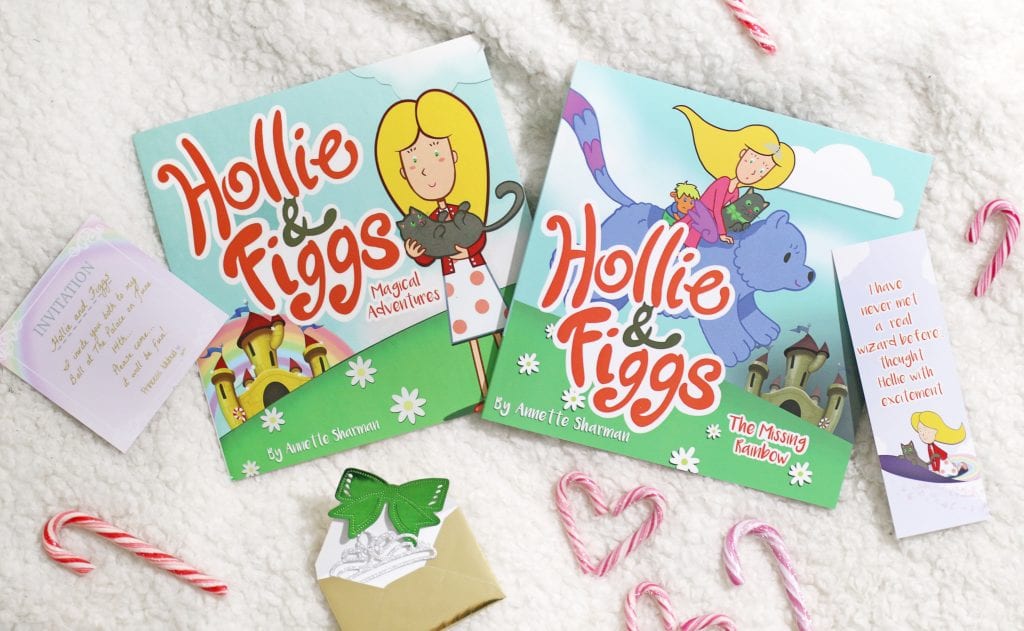 If you would like to read the Hollie and Figgs books for yourself then I have a special giveaway for you. I have both books in the Hollie and Figgs series along with some balloons and a bookmark for one lucky reader. To win simply enter below.
*Terms and conditions: One winner will win one copy of  Hollie and Figgs Magical Adventures and Hollie and Figgs and the Missing Rainbow along with some balloons and a bookmark. Open to UK & Ireland entrants only. Giveaway closes on 25th March 2018. The winner will be chosen randomly and contacted via email. If the winner does not respond to the email in two weeks, a new winner will be randomly chosen.
**Disclosure: We were kindly sent a copy of this book for the purpose of this review, however, all opinions are my own.