Give Handcrafted Gifts this Mother's Day with The English Beagle
It's not long now until Mother's Day, on Sunday 11th March. Mother's Day has taken on a lot more meaning to me since becoming a Mother, for obvious reasons. It has also made me consider too what it must mean for my Mum. I remember paper-mache creations that I lovingly created as a child and using pocket money to buy bunches of daffodils. But now we're both grown-ups, it's not always easy to come up with the right thing at the right price.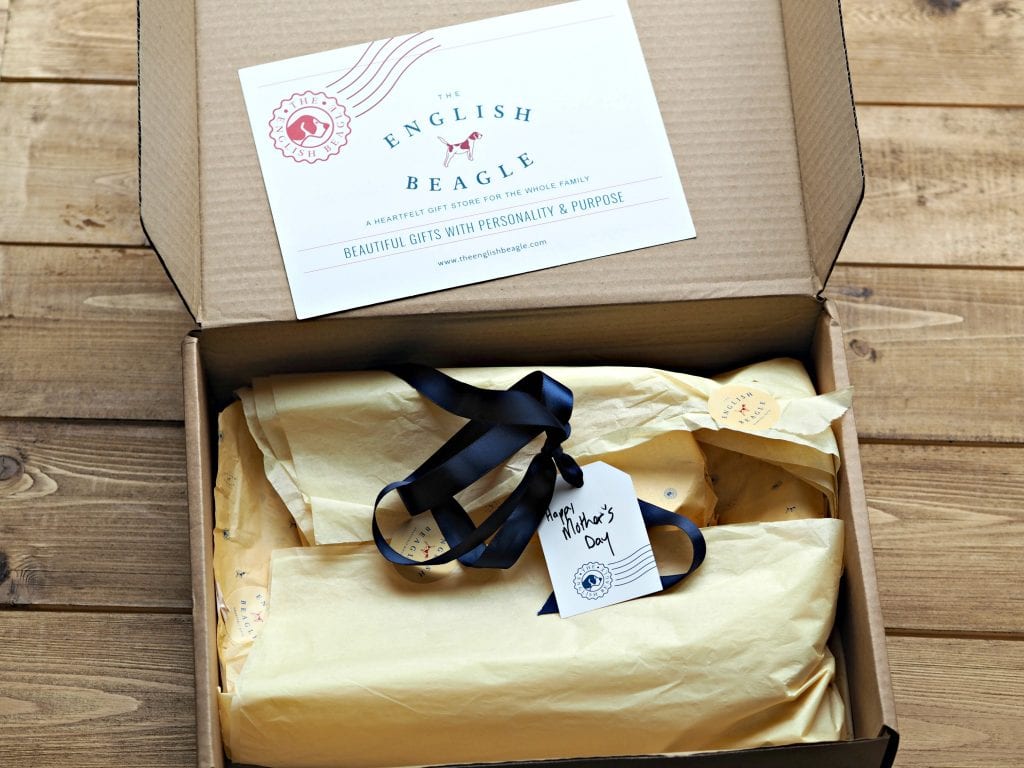 For this Mother's Day I have been sent a lovely gift package from British brand The English Beagle. The British Beagle is all about championing British brands. It also loves gift giving and provides beautiful gifts for mothers of every generation helping you to find the perfect gift this Mother's Day.
I was sent this beautiful gift, all loving wrapped in tissue paper and wrapped up in a ribbon that any mother would be grateful to receive. The package consisted of a Dime toiletry bag with matching compact mirror and a rose petal candle infused with champagne.
I think my favourite item has to be this candle, it's so pretty. Now there are some things a blog cannot show you and that is smell and I have to say this candle smells amazing. Really, really fabulous. The good news is that it has a burn time of 25 hours too, so plenty of time to enjoy that gorgeous smell.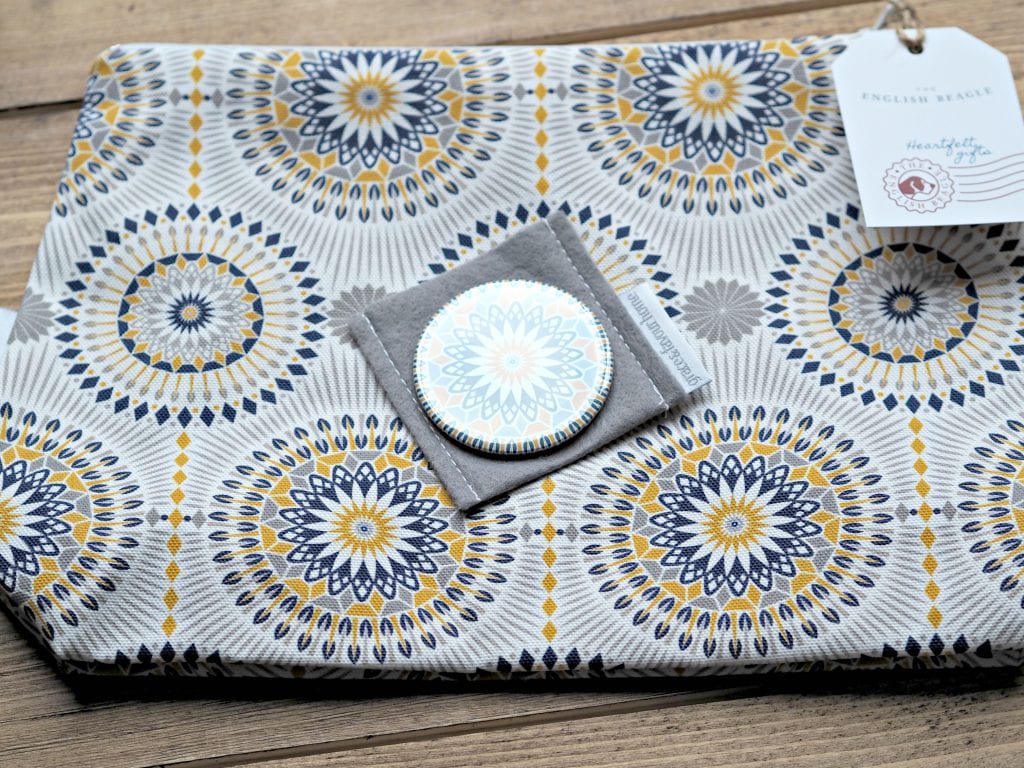 The toiletry bag is a really good size with a square bottom. Great for overnight stays and I think the mirror is a total bargain to match it at £4 especially when it comes with a little felt pouch too.
The contents of this gift bag comes to £25 and I think overall this a really great value gift and really perfect to send to your Mum on Mother's Day. For me, what I really like about them is the fact everything is all handcrafted in the UK, it's such a nice way to support UK businesses too.
15% for Blog Followers
To receive a 15% discount on all products from The English Beagle until the 11 March, simply use promotional code LAURA at checkout. Enjoy and happy Mother's Day!
*Disclosure: I was sent the above item for the purpose of this review, however, all opinions are my own.