Raising a Smile on Mother's Day with Love Layla
Have you heard of Love Layla before? If not, you may have come across some of their funny memes on Facebook. Their designs are funny, tongue-in-cheek, and a little outrageous. They're slogan 'printing what you're thinking' pretty much sums them up, and if you want a card with a bit of difference they are definitely the place to go.
I have been sent a selection of their Mother's Day cards guaranteed to put a smile or a genuine snortle after they open them on your Mum's face. I think my favourite has to be 'Good Mums let you lick the whisks. Great Mums turn them off first.' 
There are some that I perhaps wouldn't send to my Mum, not that she doesn't have a sense of humour, but they are perhaps a little close to the mark. I'm looking at you 'To my wonderful Mum sorry about the baggy vag'. But 'Mum, I'm hungry… Have an apple!" is right up her street. I heard that one a lot as a child! They also have some great ones on their website that aren't shown here, I'm particular fond on 'Mum I called it nagging, but now I am a Mum, I know it was motivational speaking for the selective listener' and 'Because I can't write yet, Daddy has forged my signature'. So I think it's safe to say there is something for every sense of humour and every style of parenting. There also cards for pregnant Mums and for those with same sex parents too. They are really versatile.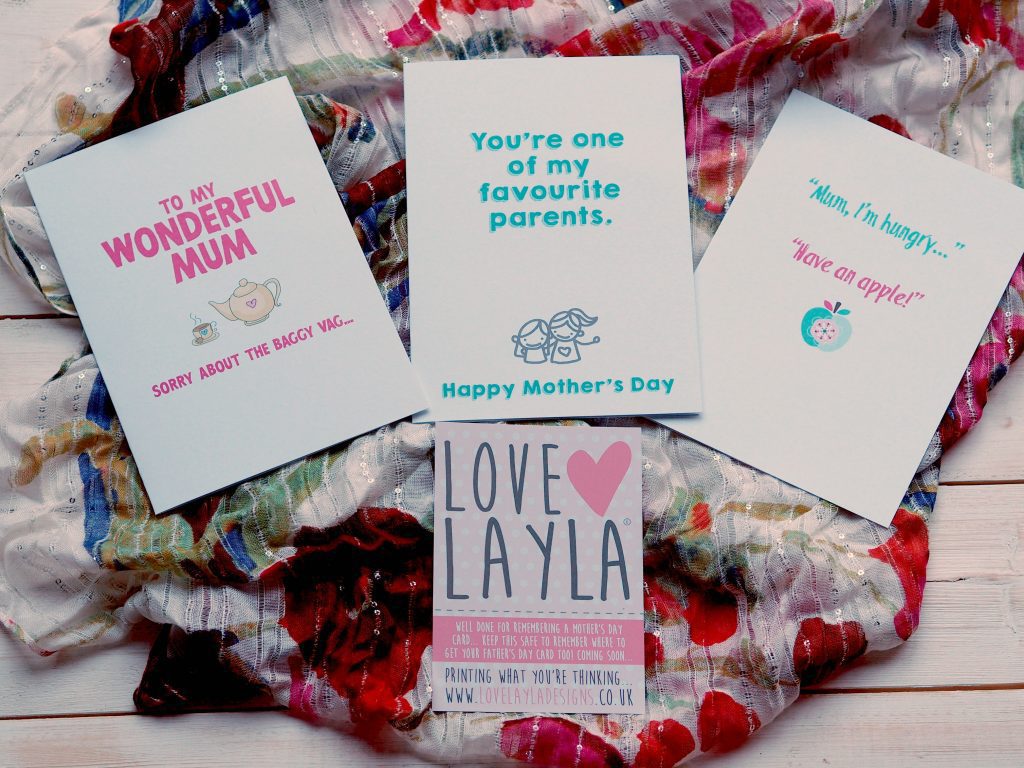 If you're looking for a card for a Grandma or Nanna instead, they also have some fun cards for them too. There two are really lovely, and would be perfect for both of the children's grans.
They also have a really fun calendar for the 2018. It even has a special page for mother's day 'It's crap when you're buying your Mum a present and she deserves an island but all you can afford is a scented candle'. I'm sure we've all thought this at some time!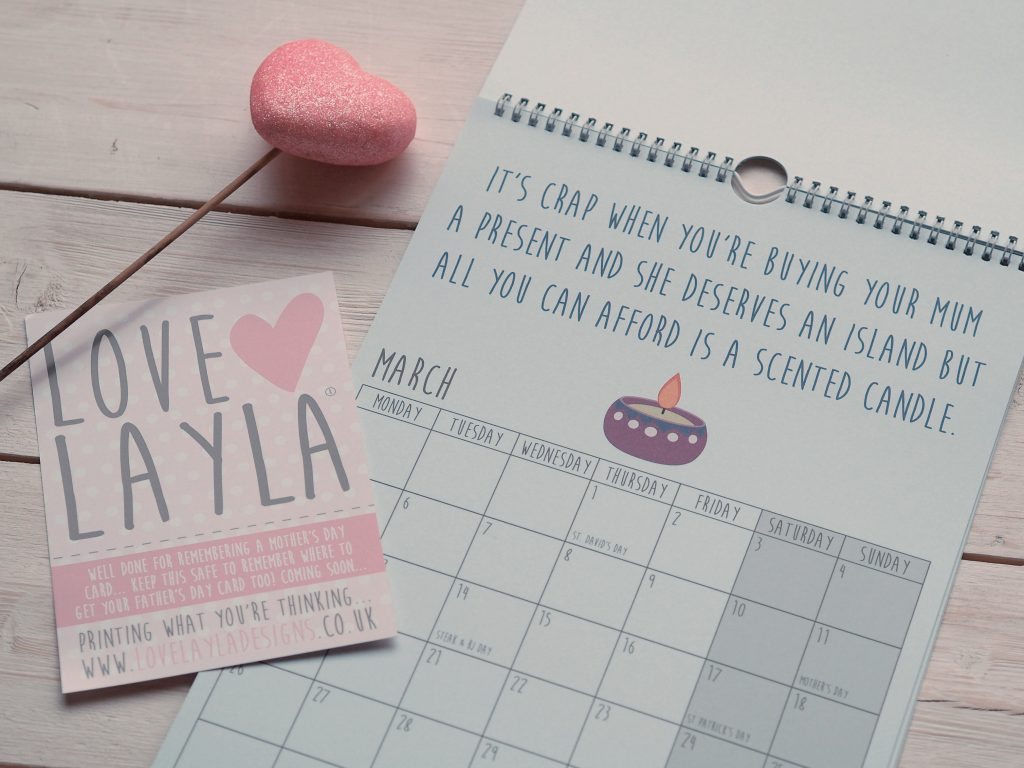 But August's 'The Beach will get whatever body I give it' is probably the one that resonated with me the most! Their collection is great fun, good quality and good value and will definitely put a smile on any Mum's face this Mother's Day. I shall also be looking out for their collection come June to find something suitably funny for my husband on Father's Day.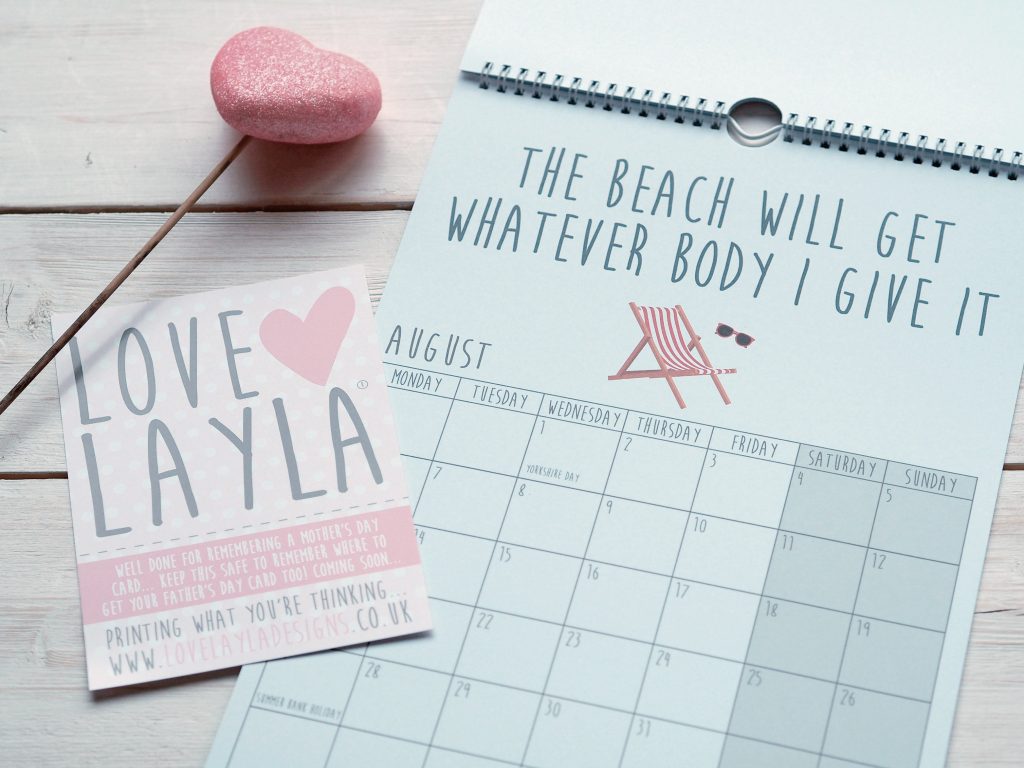 *Disclosure: I was sent the above products for the purpose of this review and also compensated for my time, however, all opinions are my own.