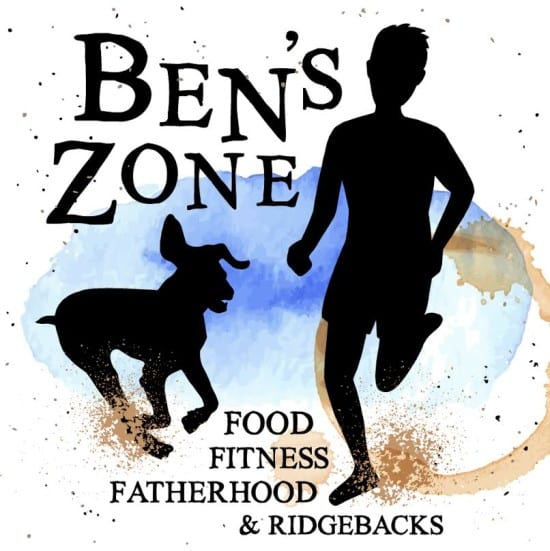 Welcome to a weekly feature on my blog – Ben's Zone. Written by husband… Ben. A foodie, coffee obsessed, ex-smoking, ex-drinking and Ridgeback loving Dad. Who is also seriously into his fitness.  You can find him on the blog (most) Sundays. Enjoy 🙂
---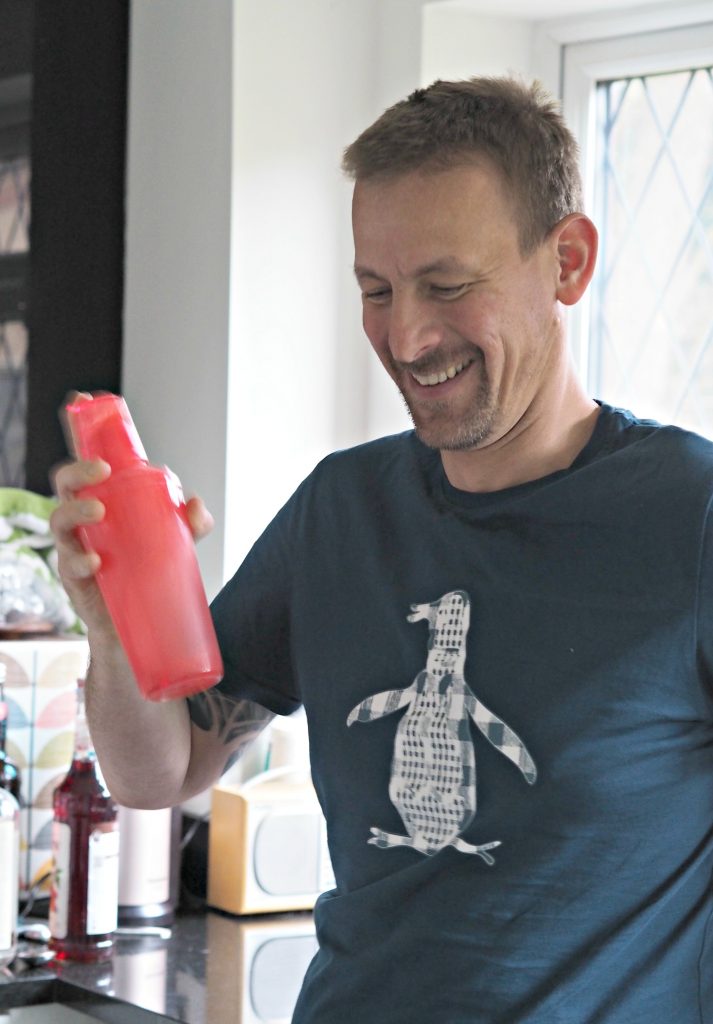 Non Alcoholic Cocktails for New Year's Eve
As it says in my bio, I don't drink. Most of the time, it's not really something I am super conscious of but there are times when I am more aware of it and one of those is New Year. For the most part, past a polite enquiry, no one cares if you drink or not but New Year is different as the party is the main event. At times like these I like to treat myself just as I would if I drank alcohol and so for that reason I like to have a few special drinks in. I enjoy soft drinks when out, particularly posh juices and right now I'm exploring slow juicing (I'm a sucker for food fads) but at times it's nice to have something a little more grown up to sip on. For that reason I thought I'd share five grown up, non-alcoholic tipples I like to indulge in. It doesn't matter whether you're a non-drinker (I hate the word teetotal) or just the designated driver, here are some drinks you can make or buy to enjoy a party without feeling like you're left out.
1. Ginger Beer
A nice ginger beer is far more than a mixer. Ginger ale is a mixer with a weak ginger bite and a sugary tang, ginger beer is a long complex taste that will challenge your pallet. I would not necessarily suggest trying to make your own, I did and it did not turn out that well, but there are plenty of good ales out there to keep your throat wet. If you're more on the beer side, Bundaberg has a minimal ginger bite but a nice yeasty afterglow to the taste. Fever Tree (current mixer manufacturer du jour) is nice enough with a strong ginger bite, but a disappointingly one-dimensional taste profile and Fentimans stands tall as the ginger beer daddy. The ginger bite is strong and the botanical aftertaste complex and intriguing, it's a truly grown up drink. The downside to any ginger beer is the amount of sugar contained but let's be honest, it's NYE so who cares?
2. Virgin Mojitos
I'm not sure there's ever been a need for white rum, it's usually fed to tourists so that locals can keep hold of the gorgeous dark aged rum, so removing it from a mojito is no great loss. Mojitos are traditionally summer drinks and so they evoke long balmy nights and form a perfect counter to the onset of dreary January. That means you need a tall glass with a heavy bottom and lots of ice. The key to this is in the bashing (muddling) of the mint, make sure there are no stalks in there as they're bitter and don't smash them to pieces. A bare wood pestle is best. Bash the mint and sugar up and use the syrup to sweeten to taste.
Juice of 1 lime
Mint leaves
1 tsp white sugar
Simple syrup to taste
Crushed ice
Soda water
1. Bash up the mint and sugar in the bottom of a tall glass
2. Add lime juice
3. Add syrup to your taste
4. Fill glass with ice
5. Pour in soda water
3. Blood Orange Virgin Margherita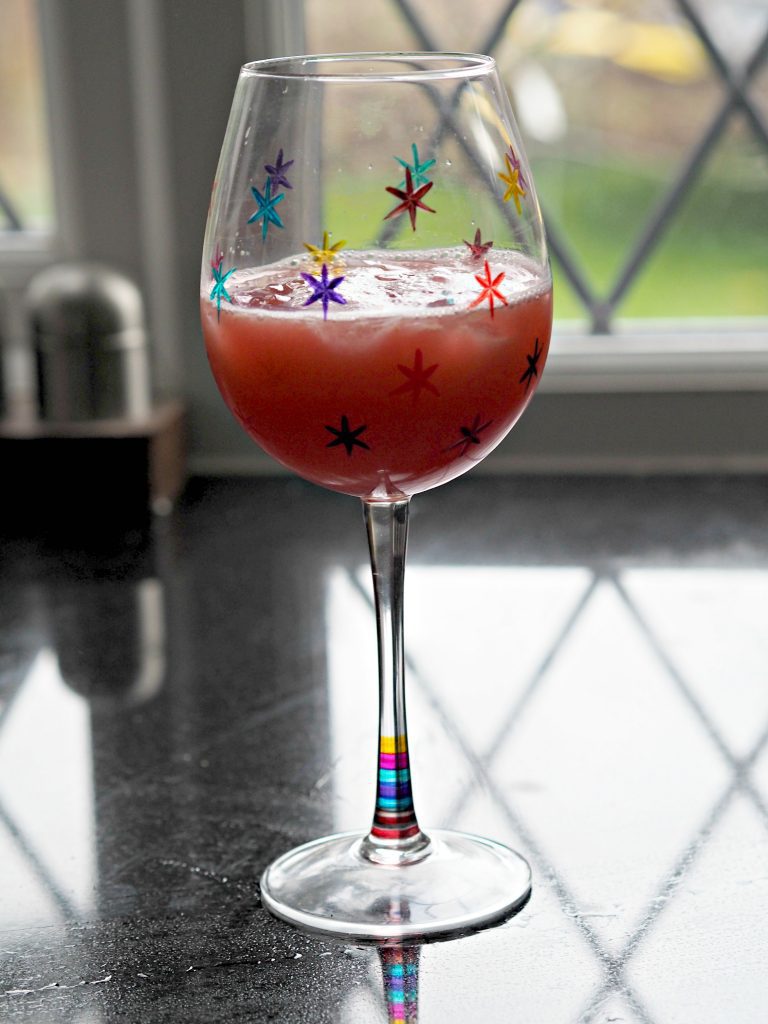 Margheritas are awesome and they don't need tequila to make them a really enjoyable experience. This Margherita recipe is nice because it takes the basic idea and adds a bit of a twist. Hibiscus syrup is easily available online, it's expensive but you don't need to use a lot. Do not use orange juice with bits. Add a salt rim to the glass if it suits, personally I think it adds nothing.
125ml Blood Orange juice
2 tbsp lime juice
1 tbsp hibiscus syrup
Some crushed ice
1. Put all ingredients into a cocktail shaker and shake
2. Pour into an appropriate vessel (a coupette is recommended)
4. Blueberry Julep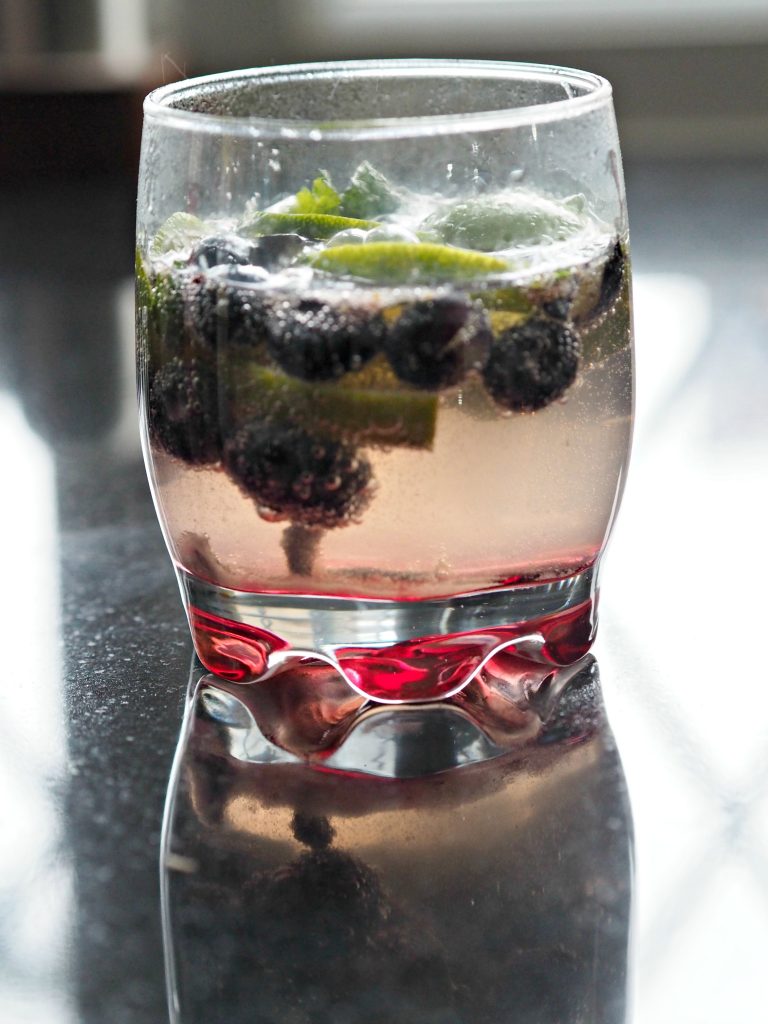 This is a nice crisp evening drink, unlike the others I've discussed this is very clearly non-alcoholic so it may prompt questions but most likely that will be requests to try and (misguided) suggestions that some form of alcohol would make it just right. The blueberries bring a fresh fruity edge without making it a sugar-fest. Serve in a tumbler. In regard to the ginger beer, use Fever Tree, it is a waste to serve Fentimans in anything other than unadulterated form.
40g blueberries
6 mint leaves
1/2 lime sliced into small wedges
1 tsp sugar
1. Put blueberries,lime and sugar into a tumbler, muddle with your pestle until combined but not mushed.
2. Add ice
3. Top up with ginger beer
5. Seedlip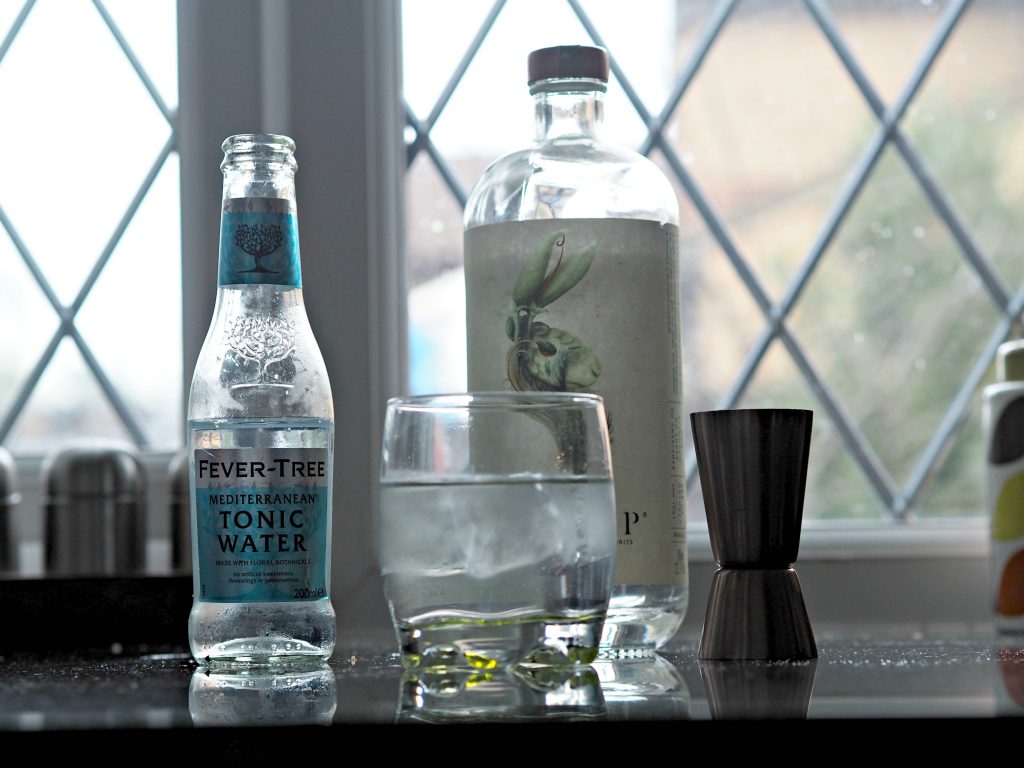 Seedlip is something I have only recently come across. It is a distilled drink, flavoured with botanicals but non-alcoholic. It's a perfect stealth drink in that it requires someone to get very close and take a big sniff to know it is not a G&T. I love it because, when paired with a good tonic, it's a lovely complex flavour, perfect for sipping over the course of a pleasant evening. I enjoy the 'garden' version, I've yet to try the 'spice' version and at £19 a bottle it might be some time, but I am happy enough to have something decidedly grown up to sip at during a party.
50ml Seedlip Garden
Fever Tree Mediterranean Tonic
Ice cubes
1. Put ice cubes in glass
2. Pour in Seedlip
3. Dilute with tonic to taste
One last thing…
To make simple syrup mix equal quantities (by volume) of caster sugar and water. Bring to boil and simmer until consistency is of a light syrup (3 mins give or take).