*This is a collaborative post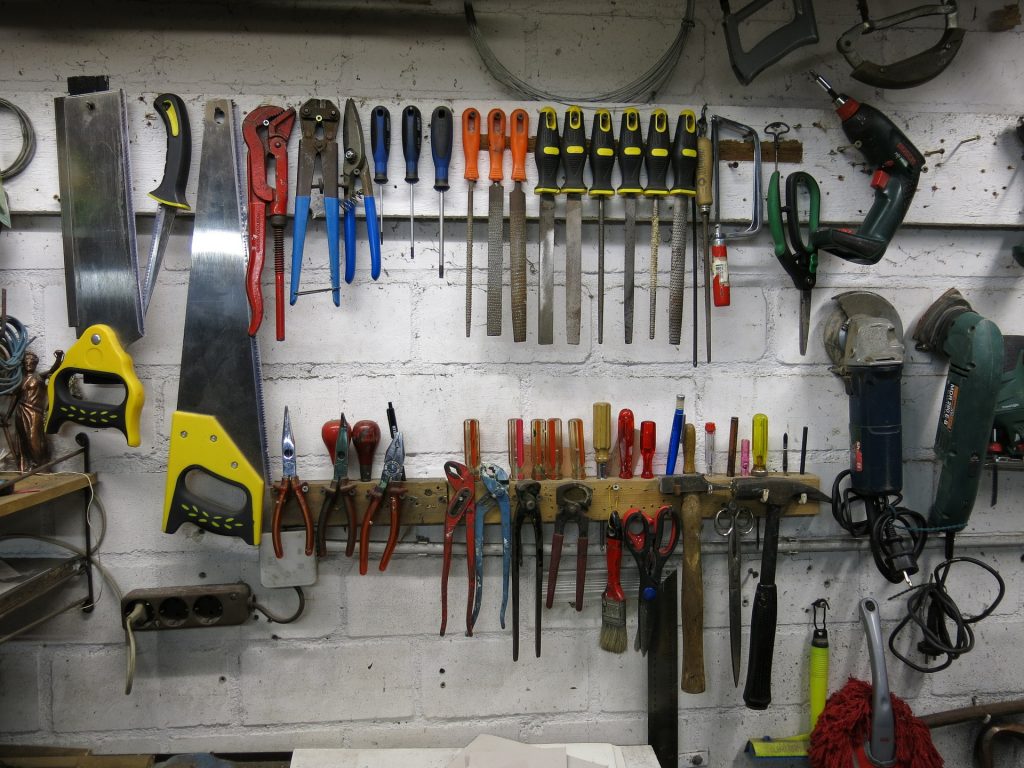 Creating a Man Den for my Husband with One4All
When we moved house, I think one of the things my husband was the most excited about was the fact we were buying a house with a garage. We've never owned a house with a garage before. My husband is a big motorcycle fan, but before we moved his bike used to be kept in our front garden and secured with a ground anchor. Much to my dismay, whenever he wanted to do any work on it that couldn't be done in our garden, he used to bring bike parts into our conservatory. So I think it's pretty fair to say I was quite excited about the garage too!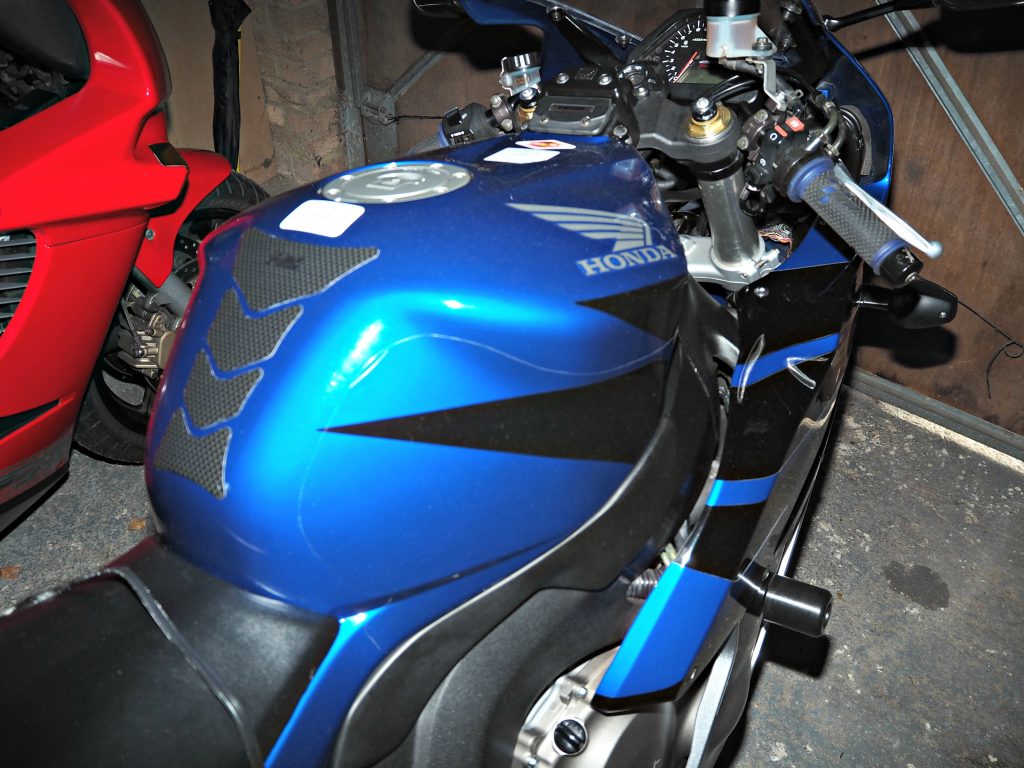 I also think that my husband was probably more excited about how he was going to kit out the garage, than he was about what decorating or furniture we were going to buy for inside the actual house. We only moved three months ago, so he hasn't really had time to put any of those plans into place, and has instead been tied up fixing things inside the house itself. So when One4All Gift card got in touch and asked me how I would kit out the perfect Man Den I knew this would be the perfect opportunity to do something nice for him for Christmas.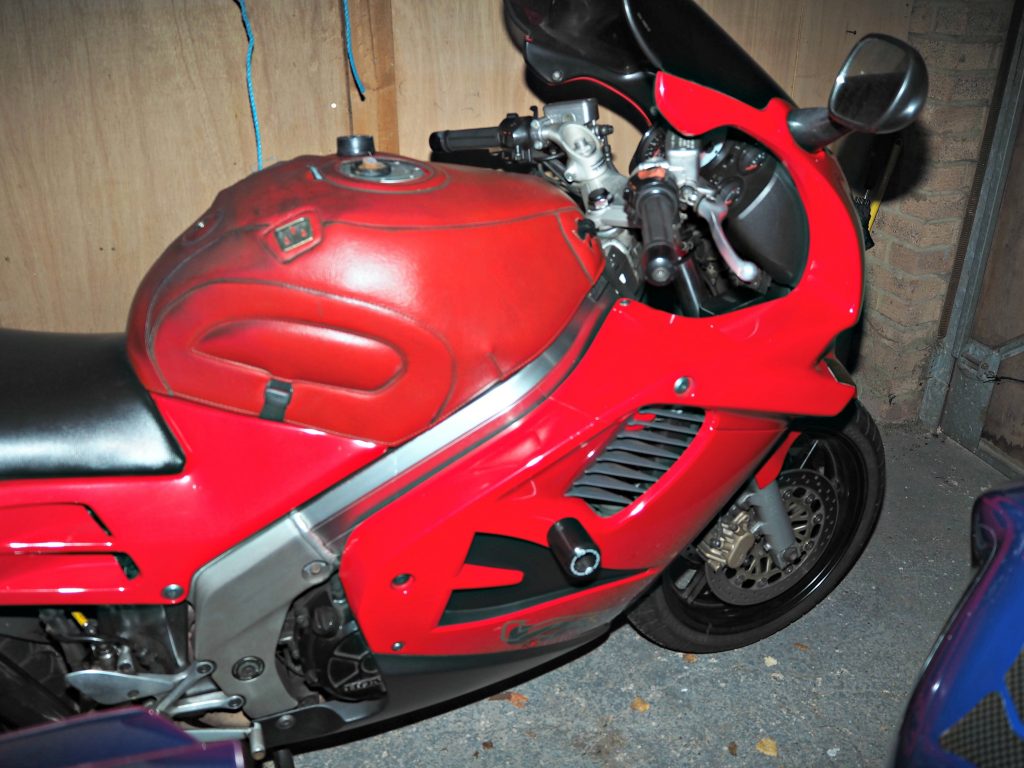 One4All gift cards make are a great gift in that they can be used in over 50,000 retailers worldwide. They have recently added Clarks, Carphone Warehouse and Laithwaites to their portfolio too which I think would have some great items for a Man Den. You can buy the gifts cards as late as Christmas Eve, so if you're looking for that late minute gift they've got you covered. And as they can be spent in so many stores, they make a great gift for pretty much anyone. You can buy them online, but you need to order them by the 21st December if you do or you can pop into your local post office if that date has passed.
What Items Would you Include in a Man Den?
As you can see from the pictures, his garage needs some TLC. My husband does like things organised so the lack of storage and organisation I know will be frustrating him. When we moved we brought with us some offcuts of our old carpet, so the plan is to actually carpet the floor of the garage to make it a bit more den-like.
He also needs some additional storage to organise his tools and a lot of the bits and pieces he has in the garage. I know he has plans to put in a worktop on the back and he would very much like all of his tools neatly organised. As well as a place to sit.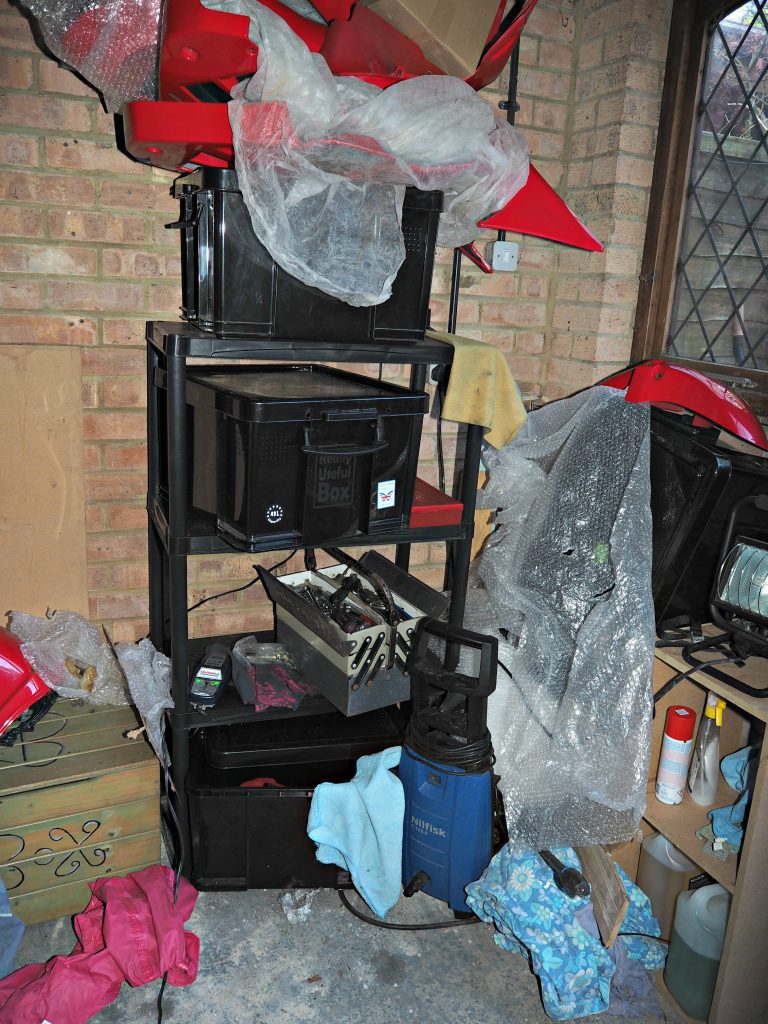 So One4All have sent me a £250 gift card in order to kit out my husband's man den. So I need your help, what items would you buy for the ultimate man den and what do you think I should add to my husband's garage? This is what I have on my list so far:
An armchair or some sort of seating
Speaker to listen to some cool tunes
Tool chest
Mini Fridge
Posters
Magazine rack for manuals and motorbike magazines
A pair of slippers for when he wants to escape to his new armchair to listen to some music in peace with motorbike magazine in hand
Man Cave sign
I'm not sure I'll have the budget for all of these things, so I am off to do some research. I will keep you updated on how I'm doing via my Instagram stories and Twitter feed and do a follow-up blog post to let you know what I end up getting my husband. But if you have any suggestions, I'd love to hear them!