Getting Cosy this Christmas with Cyberjammies
Christmas is most definitely the time for getting cosy and snuggling up in front of the fire, preferably while all watching a Christmas movie. One of the things that are always on my essential Christmas present list for my family is new pyjamas. No Christmas is complete without a new pair of pjs. My children always get a pair in their Christmas Eve box, so they wake up on the big day with a snazzy new set.
I have loved the trend over recent years that have made Christmas jumpers cool, and in the same vein over the last couple of years how the popularity of matching pyjamas has grown.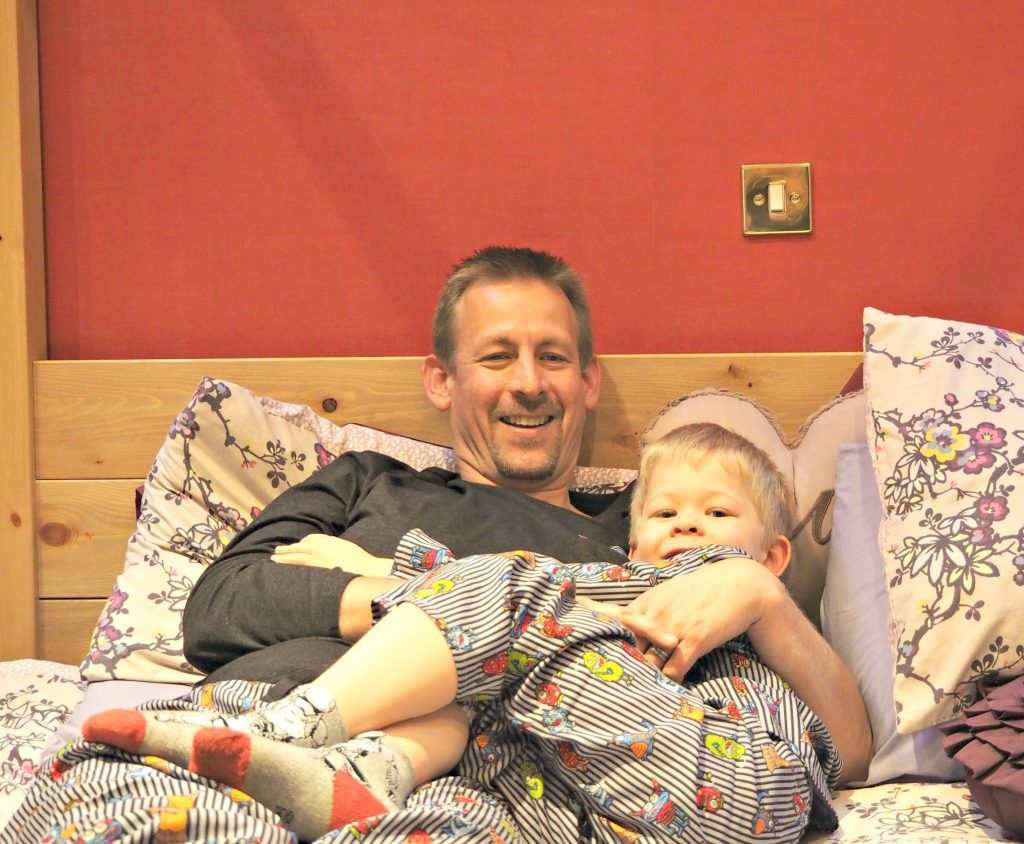 This Christmas, we have been sent some really lovely Cyberjammies to review. In the spirit of getting into matching fun, my husband and son chose matching pyjamas as did my daughter and I.
My husband and son have chosen the Max woven pjyamas. A cotton button front top and trousers for my son and a woven print pyjama bottoms for my husband with matching thermaknit long sleeve t-shirt to go with them. The max pyjamas have a mix of monsters and robots on them. My son is wearing size 7 (he's 6), they are slightly on the big size but not so much that he can't wear them and my husband a large.
My daughter and I opted for the Pandora woven panda print pyjamas. Like my son, Aria had a cotton button front top and trousers, and I had the cotton trousers and long sleeve knit pyjama top. My daughter here is wearing the size 2-3 years which fit her perfectly. I am currently pregnant and really starting to show now, Cyberjammies do not do maternity wear, so I opted for a dress size bigger which fitted fine.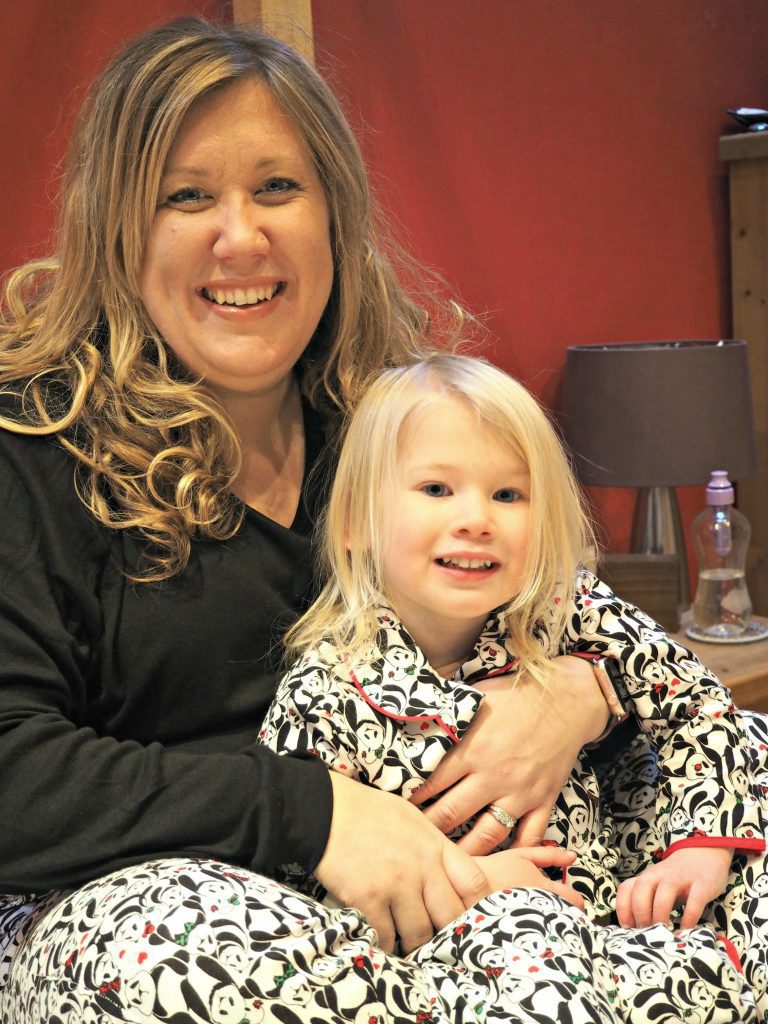 These pyjamas are such good quality. I do often tend to buy pjs from supermarkets or value ranges from clothing stores as I often think they get quite washed and worn to death. But the difference in material of these pyjamas is really significant. The cotton is really thick, brushed and soft and I just know they will wash really well. They are obviously at the luxe end of pyjamas and you can really tell. They are the ultimate in pj comfort if you want a new pair to snuggle up to this festive season.
5 Ways We Plan to get Cosy this Christmas
In the spirit of getting cosy this Christmas, I thought I would share 5 ways we plan to get cosy this Christmas, of which our new Cyberjammies will most definitely help with! I have written before about our Christmas traditions, but are 5 ways we plan to get cosy:
Have a Christmas movie day, complete with Christmas snacks and goodies
Spend a morning snuggling in bed together in our pjs watching tv and reading books
Bake our own homemade mince pies ready for Christmas
Wrap up and go to a Christmas crib service  on Christmas Eve and sing carols
Have the children's cousins over to stay for a sleepover – new pyjamas mandatory!
How do you plan to get cosy this Christmas with your family?
*Disclosure: We we were sent these pyjamas for the purpose of this review and compensated for my time, however, all opinions are my own.