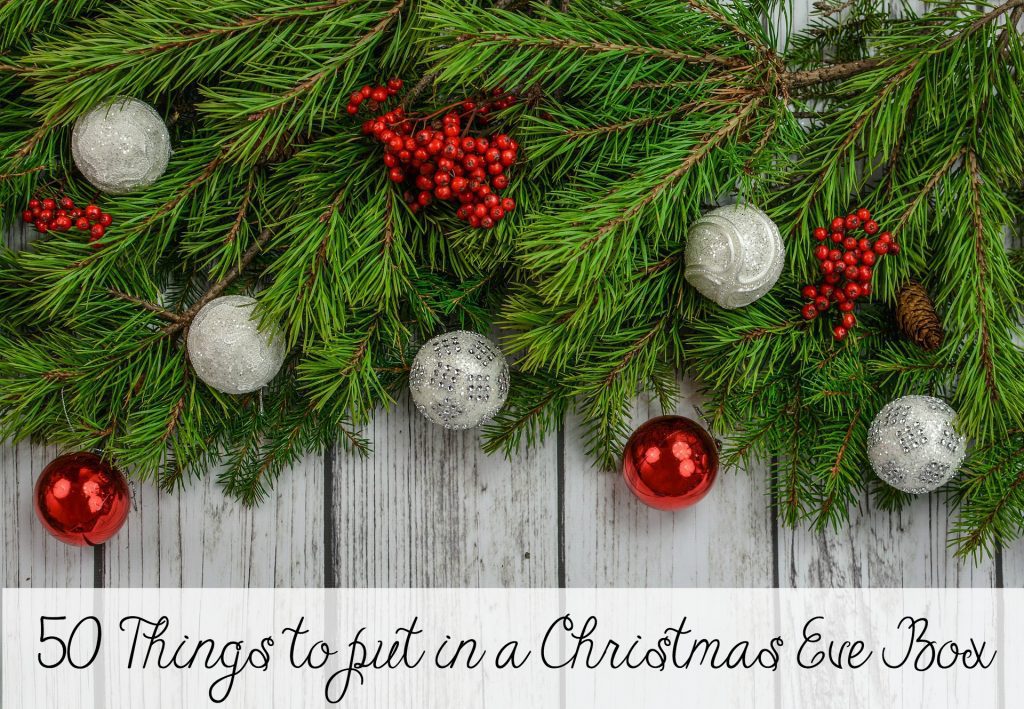 50 Things to put in a Christmas Eve Box
Can you believe it's less than two weeks until Christmas Eve already? A couple of years ago, we started a new Christmas tradition and started doing a Christmas Eve box. I love this tradition simply because it is something I would have loved so much myself as a little girl. I remember going to bed on Christmas day in my new pyjamas and thinking that it would have been nice to go to sleep in new pyjamas on Christmas Eve so that I looked nice for Santa.
Also, Christmas Eve can be such an exciting day for children, they're often bouncing off the walls and it's hard to contain their excitement in anticipation of the big man in red coming. A Christmas eve box makes for a great distraction. It's nice to have a something to open early and it's a great way to give them some new things to entertain them, keep them busy and get the excitement a bit under control.
If you're searching got ideas of what to put in yours, here are 50 ideas that you can put in a Christmas eve box.
Pyjamas
Slippers
Onesie
Hot chocolate
Christmas film
Christmas book
Stickers
Activity Book
Reindeer Food (glitter free)
Magic key for Santa to get into your house
Sweets / popcorn
Marshmallows
Chocolate coins
Kinder egg
Candy canes
Jelly beans
Letter from the elves / Father Christmas asking the child(ren) to be good tonight
Christmas socks
Christmas pants
Christmas plate – to put your mince pie on for Father Christmas
Bubble bath to help them relax before bed
Make your own Christmas decoration kit
Thank you cards to write after Christmas
New toothbrush
Make your own gingerbread house kit
Special blanket to watch Christmas movies with
Christmas decoration
Outfit to wear on Christmas day
Teddy to go to bed with
Christmas Cracker
Colouring book and colouring pens
Hats and gloves
Decorate your own mugs craft activity
Make your own snowglobe kit
Christmas tights / leggings
Satsumas
Magazine
Board game
Christmas mug
Christmas dress up costume
Reusable straws
Lego Model
Glitter play doh
Christmas hat or hair accessories
Keyring
Map to a Christmas eve treasure hunt
Puzzle
Pot of Fake Snow
Glow sticks
Cookie mix baking kit
Merry Christmas!