Personalised Stockings with the Disney Store
If you're like me, it's the time of year when you're in the full throws of organising your Christmas shopping. You're checking your lists and checking it twice to make sure you have everyone covered to ensure that no one is going to be upset on Christmas day.
While I love making stockings up for my children and thinking of all of the little things you can put in them. They also can be quite tricky. More than once I have gone to wrap something and found it's too big to fit in the actual stocking. I also try to get them to have the same amount of gifts in them for each child.
The Disney Store is trying to make things easier for us parents by creating personalised stockings this Christmas. Take a look at their Christmas store and you will find anything from soft toys, Christmas decorations to items that are perfect to go inside your stockings this Christmas.
To help us get ready for Christmas, Logan and Aria have each been sent a personalised stocking from the Disney Store each with their name embroidered on it. Which is a really nice keepsake to keep and use year on year.
They were also sent some lovely gifts from one of their favourite Disney franchise to go in it. Aria received Beauty and the Beast goodies and Logan received toys based on the Cars movie.
Disney Store Cars Stocking Fillers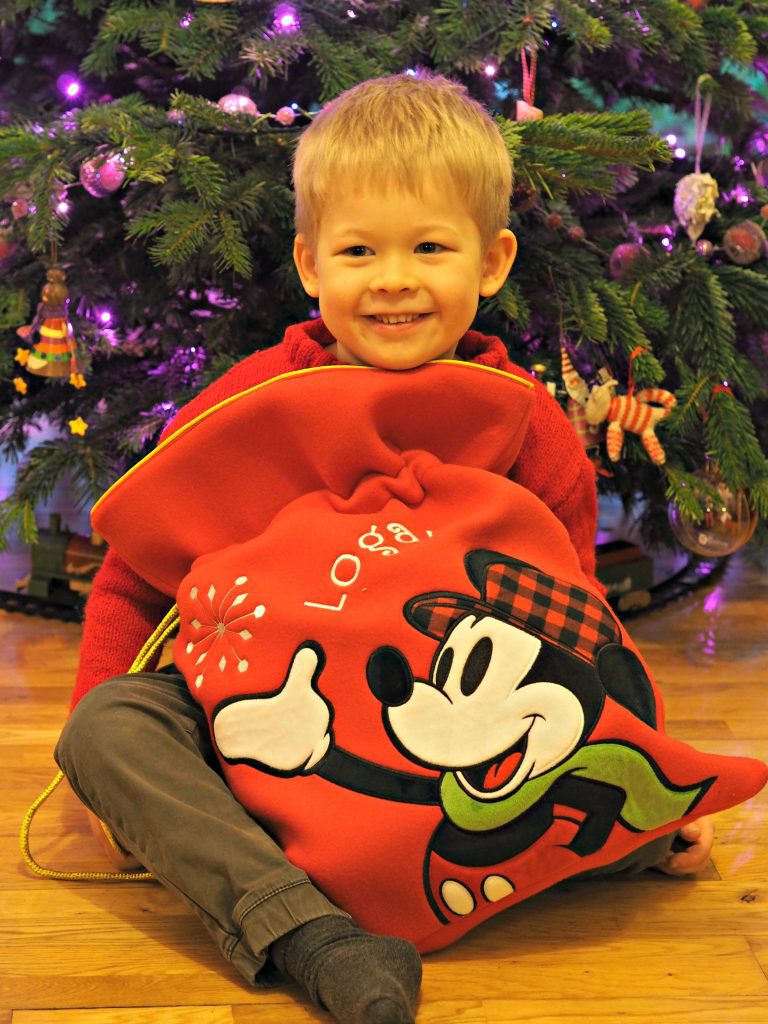 The Cars stocking fillers really are great quality and imaginatively put together. From the car shaped walkie-talkies to a die-cast model of Lightning McQueen. The Thunder Hollow Cast car set is super fun, which contains two cars and a launcher, so you can launch race them against one another, and the launcher is also in the shape of a Car. Again really imaginative.
The item that was a massive hit in our house was the Cars toolbox, complete with its own set of tools, the toolbox is also in the shape of the truck. You can take the wheels of the truck and actually fix the truck with the items inside which both of my children loved playing with.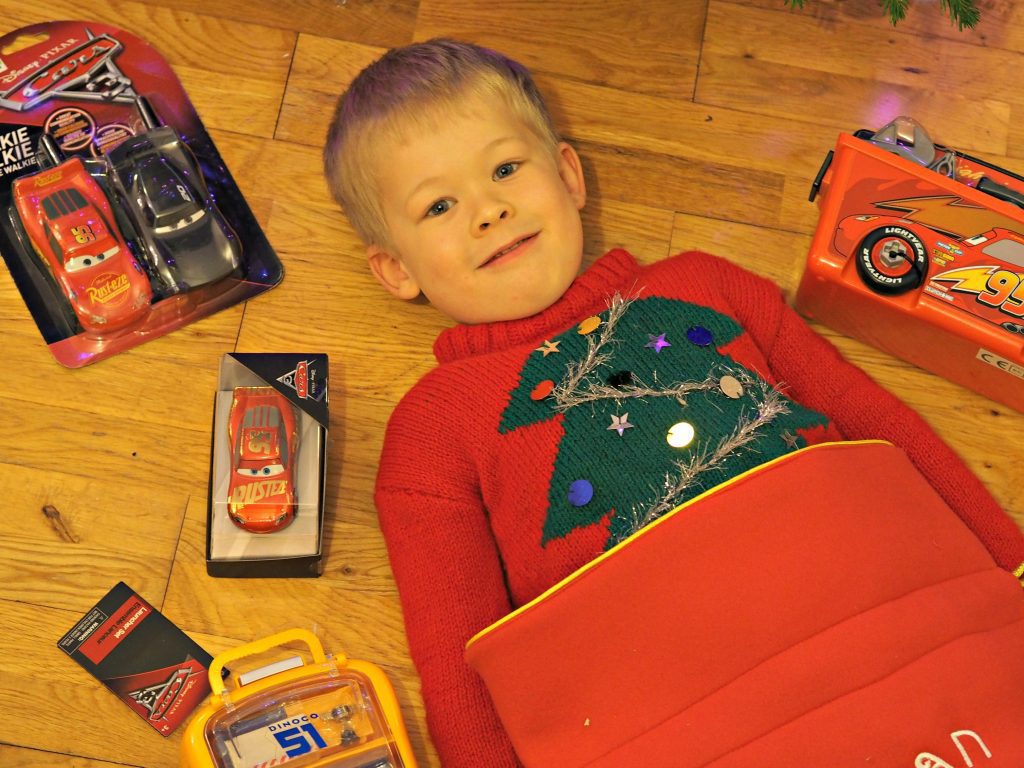 My son declared it was like an early Christmas day and loved getting the Cars goodies in his stocking. If you have a Cars lover in your house then do take a look at the Disney Store Christmas website as there are some fab stuff on there for Christmas.
Beauty and the Beast Stocking Fillers
Aria has loved Beauty and the Beast since we went to see the new Emma Watson at the cinema (other than the scary wolves), so anything she was sent was bound to be a massive hit. And I'm not sure what she loved the most.
Soft toys in are always a winner and Aria loved the teddy doll (as she described it) of Belle, and the teddy Luminere which also led to lots of singing of 'Be out guest' around our living room. She adored the figurines and being able to play Beauty and the Beas with the characters. The little Chip cup had to be used for a drink right away. Such lovely toys and gifts for any Beauty and the Beast fan. To say Aria was delighted would be an understatement.
The Disney Christmas store is full of wonderful goodies for the Disney lover in your house. I actually popped into the store last week and came away with much more than I bargained for, because there is just so much in there I know my children will be delighted with.
The Christmas sacks and the stocking fillers caused much excitement in our house. The sacks are a great size and also a really good quality too. Really sturdy and strong fabric which are beautifully embroidered.
*Disclosure: We were sent the above items for the purpose of this review, however, all opinions are my own.