*This is a collaborative post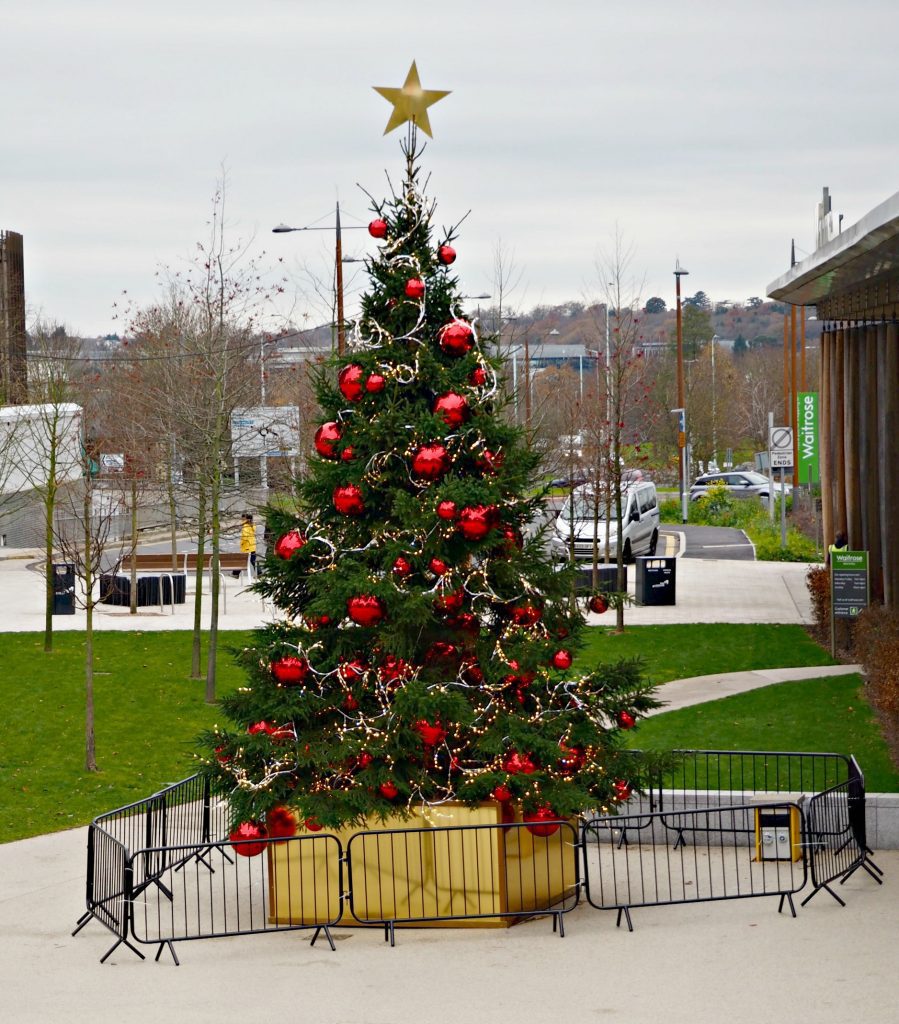 What's on at the Lexicon this Christmas in Bracknell
I wrote back in September about the opening of the new Lexicon shopping centre in Bracknell which has really been an amazing addition to our town. It's transformed so much for the local residents and is so great to have such a buzzing town centre, with loads of great places to eat out and shops to visit. My friends and I are looking forward to enjoying a Christmas meal out at one of the restaurants next week and this is the first year we haven't had to travel further afield.
My children and I attended the turning on of the Christmas lights back in November which was turned on by none other than the Snow Queen. The grand finale saw snow fluttering across the high street much to the children's delight.
Bracknell has always been great for family activities, even before the Lexicon opened. But with the new town centre opening in all of its glory there are lots to do this Christmas.
Post a Christmas Wish for a Loved One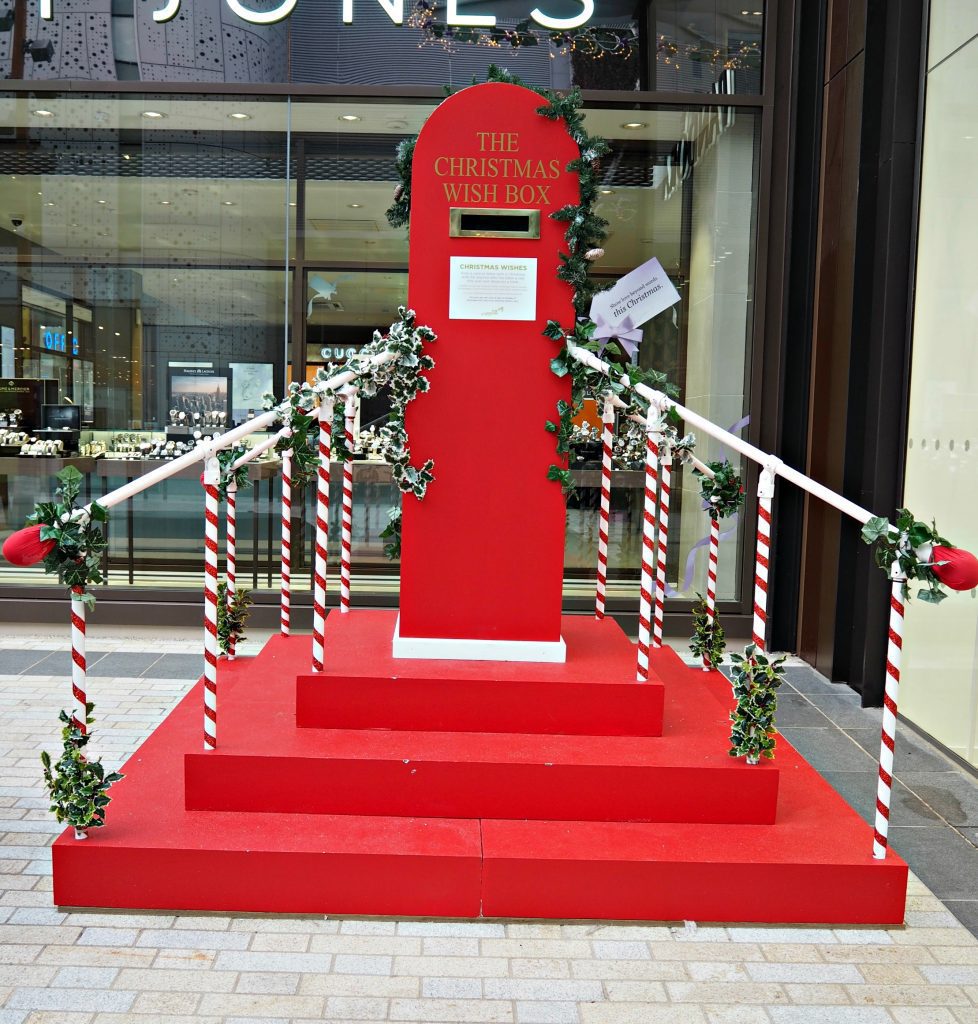 A giant post box has been placed outside of Pandora in the shopping centre where people can post a Christmas wish for a loved one.
To take part, all you need to do is nominate a loved one that has been a star this year and deserves a treat. Which is such a lovely idea and a great way to recognise people in the community who support and help others.
The post box will close at 5pm on the 17th December so that the Lexicon can make 5 people's Christmas wishes come true.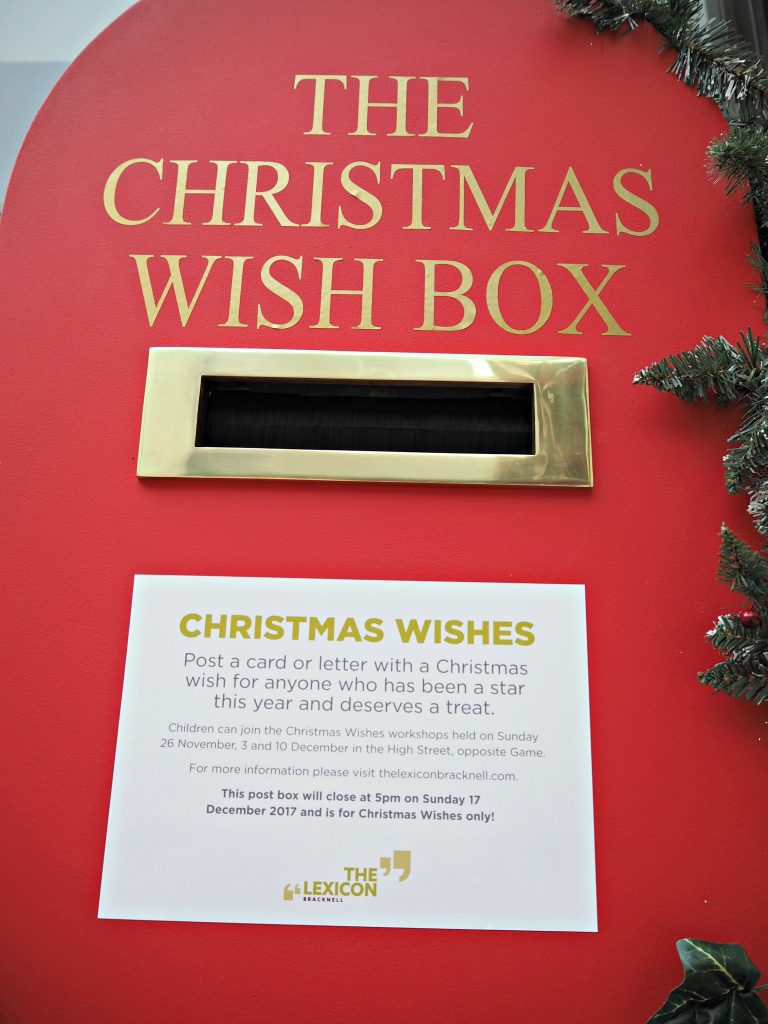 Christmas Wishes Workshop
There will be a Christmas wishes workshop on Sunday 10th December, where children can create their own Christmas wishes cards. The workshops will take place on the High Street, opposite Game, no registration is required.
Give the Lexicon Gift Card this Christmas
The Lexicon now also have their own gift card that has launched just in time for Christmas. It can be spent at over 70 shops and restaurants and can be purchased in £5 denominations.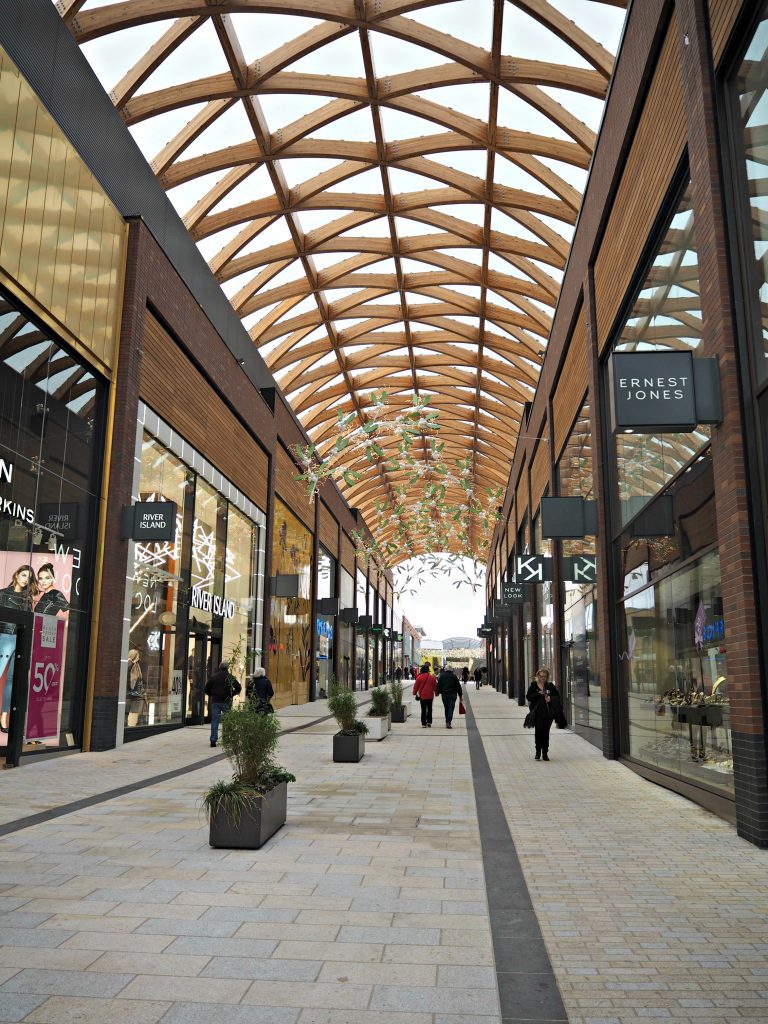 Diary of Events
There are lots of events on at the Lexicon over the Christmas, both for younger members and the adults of the family. If you're a music lover, then you're in for a real treat with lots of local performers paying the town a visit.
Wednesday 6th December – Bracknell Churches mixed choir will be singing in the town centre – 6-8pm
Friday 8th December – Watch Berkshire singer/songwriter Vicky Sayers perform – 6-7.20pm
Tuesday 12th December – Meet Bing and Flop from Bing Bunny – opposite Game in the high street – interval appearances – 2.30-7pm.
Wednesday 13th December – Thames Voyces – a chamber choir usually based at South Hill Park will be performing – 6.30-7.30pm
Thursday 14th December – Cantata Conviva – a choir of 20 singers male and female from Twyford will be singing – 6-7pm
Friday 15th December – Simon Cook – piano player Simon Cook will be playing, a jazz pianist who can often be seen at South Hill Park – Two sets – 6-6.25pm and 7-7.25pm
Saturday 16th December – BMCB Liquorice Allsorts – a clarinet ensemble will be performing well known classic, popular and Christmas music – 1-2pm
Tuesday 19th December – Meet Ben and Holly – meet Ben and Holly from Ben and Holly's little kingdom – opposite Game in the high street – interval appearances – 2.30-7pm.
Thursday 21st December – Ascot Community Choir – a choir that usually meets at All Souls Church in Ascot, everyone is welcome to join in – 10.30-11.30am
Friday 22nd December – Judith Usher & Jenny Dobson – accomplished pianists and music teachers will be performing – Judith Usher – 6 -6.20pm and Jenny Dobson – 7-7.20pm
Saturday 23rd and Sunday 24th December – Glitter Girls – here to spread glitter and fun wherever they go (all biodegradable materials) – 12-3pm
Friday 29th December – Simon Lasky – Jazz musician will be performing – 3 sets between 17.00 – 19.45
*All of the dates are listed on Lexicon website as subject to change, so I would double check before visiting.