*Please note this post contains affiliate links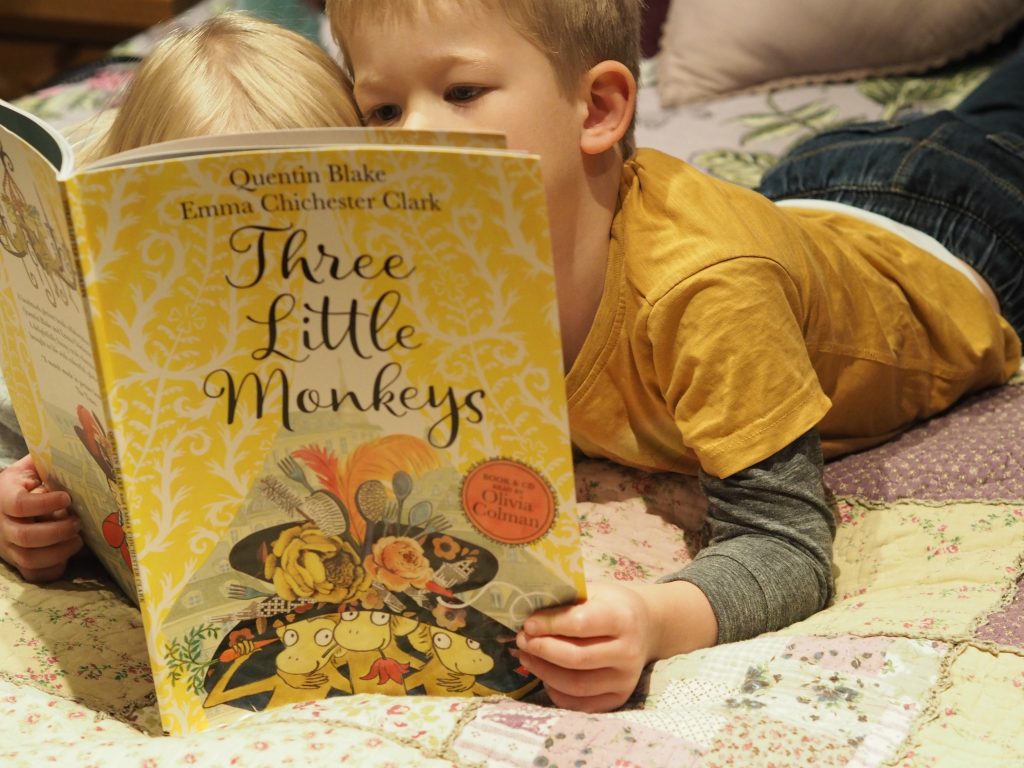 Three Little Monkeys by Quentin Blake & Emma Chichester Clark
33 Pages
Illustrated by Quentin Blake
Children's Stories
Harper Collins Children's Books
Age range: 3-5 years
Three Little Monkeys really is a wonderful book. Written by Quentin Blake perhaps most known for his illustrations in Roald Dahl's novels, in a collaboration with Emma Chichester Clark. The book also comes with an audio CD narrated by Olivia Colman. When we first began the book the children asked if it was about the children's song – you know the one 'three little monkeys jumping on the bed, one fell off and bumped his head'. It isn't, but it could be as the book is indeed about three naughty little monkeys.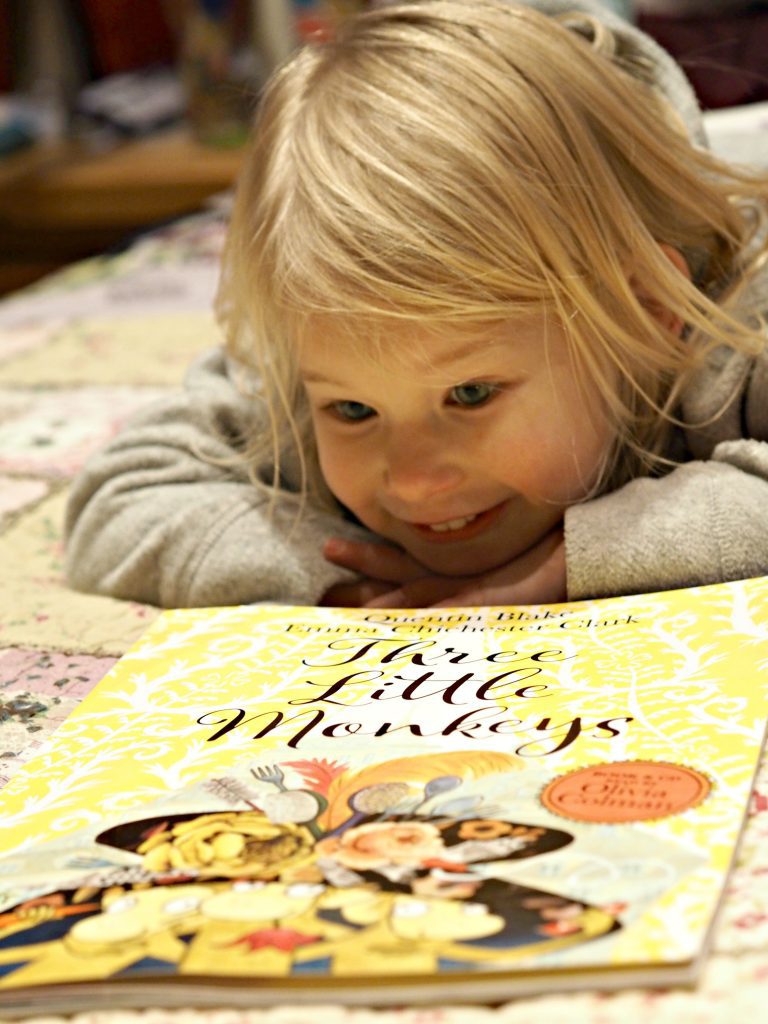 The book is about a lady called Hilda Snibbs who instead of cats or dogs has three pet monkeys called Tim, Sam and Lulu, whom she loves very much. But the thing is the monkeys are rather lively and get up to lots and lots of mischief whenever Hilda goes out.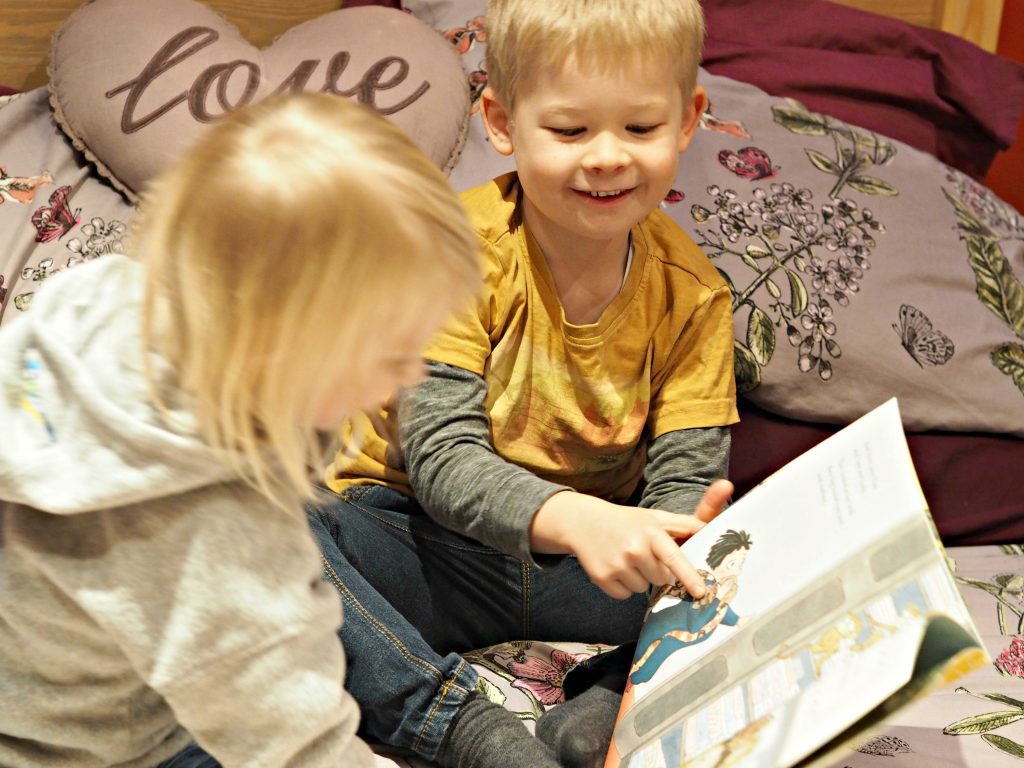 The delight of the book is the different antics the monkeys get up to every time Hilda is out. Once they realised the theme of the book my children gleefully anticipated and giggled about what the monkeys got up to.  They enjoyed just how much mess and destruction they caused, laughing and pointing at the pictures.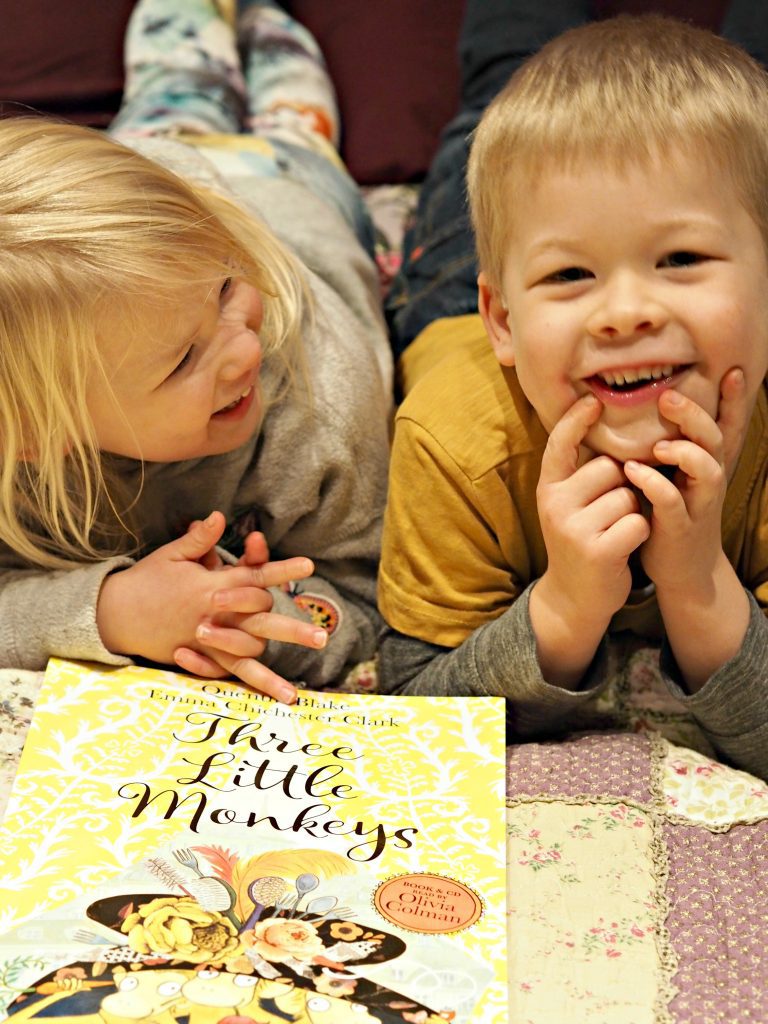 One of the real charms of the book has to be the fabulous illustrations. They absolutely bring the story to life. They are charming, funny and really creative. The details on Amazon say this book is aimed at children aged 3-5 but my son is 6 and loved it, so personally, I would say it is perfect for at least 3 – 7-year-olds.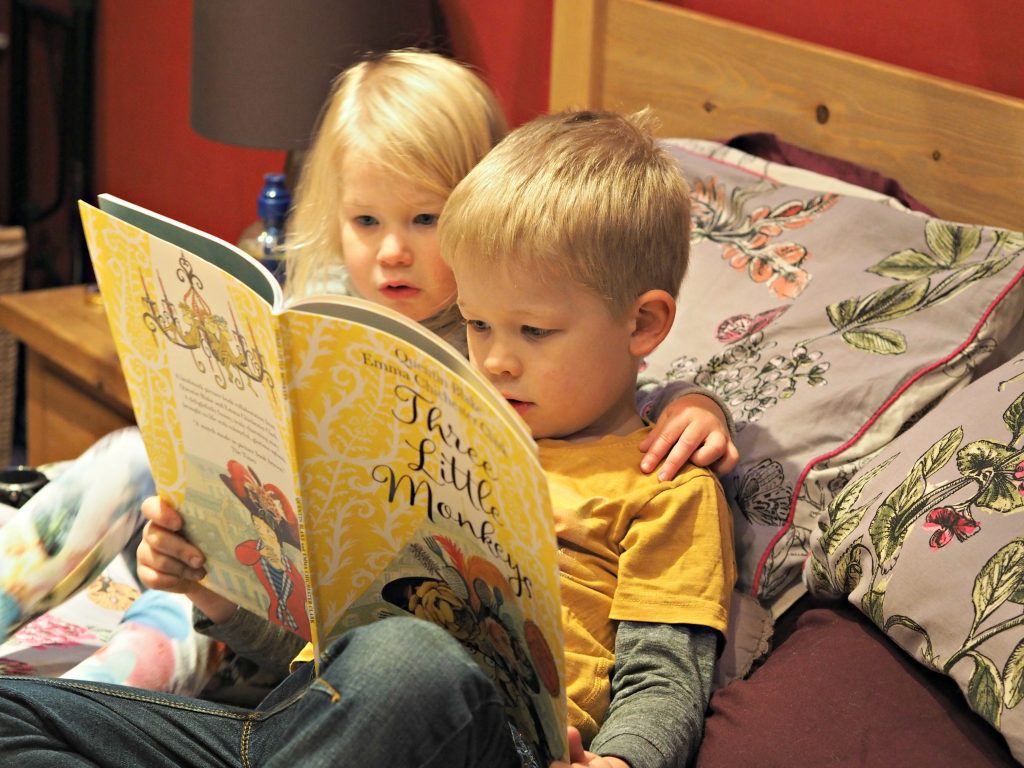 The message of the book is one of unconditional love, monkeys or indeed children, may be very naughty, they may drive the people they love crazy, but the people who love them would not want a life without them. A funny book, with a heart-warming message perfect for children.
Verdict:
A wonderfully funny and beautifully illustrated book that my children giggled all the way through. So my two little monkeys and I highly recommend it.
Rating: 5/5
*Disclosure: I was sent a copy of Three Little Monkeys for the purpose of this review. I was also compensated for my time. However, as always, all opinions are my own.