Bags of Love Personalised Christmas Cards Review
I do love Christmas, do you know from today it is officially 6 weeks to go until Christmas day? I have been approached my Bags of Love to see if I wanted to make some personalised items for Christmas with them.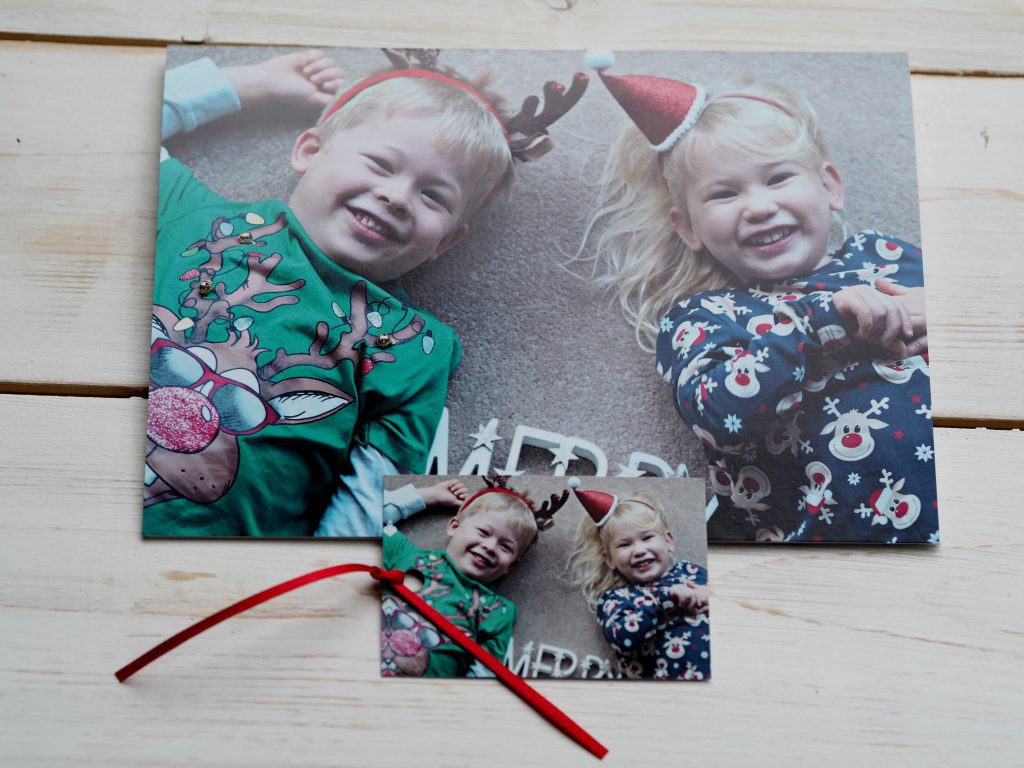 Bags of Love make all sorts of personalised goodies from wall prints, to homewares, clothing, bags, accessories and all sorts of gifts that are perfect for Christmas. This year, I decided I wanted to do something and decided to create personalised Christmas cards for my family.
To do this the children and I bought some Christmassy clothes and props and decided to have a fun photo shoot at home. We even got the dog involved – although I have to confess it took a bit of patience on my part!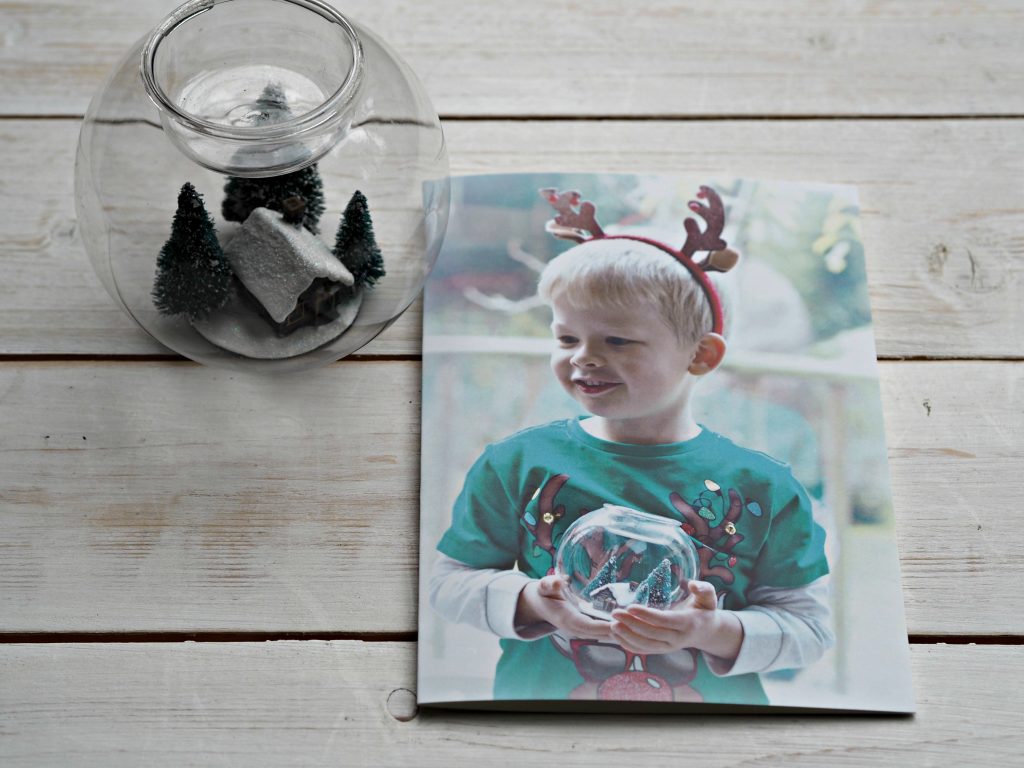 After we had taken the photos, I had to upload them to the Bags of Love website and select the products that I want to make. You can personalise the item with text -as you can see on one of the cards above I added the words 'Merry Christmas', you can also add a message inside the card. I simply added a Christmas message inside each one.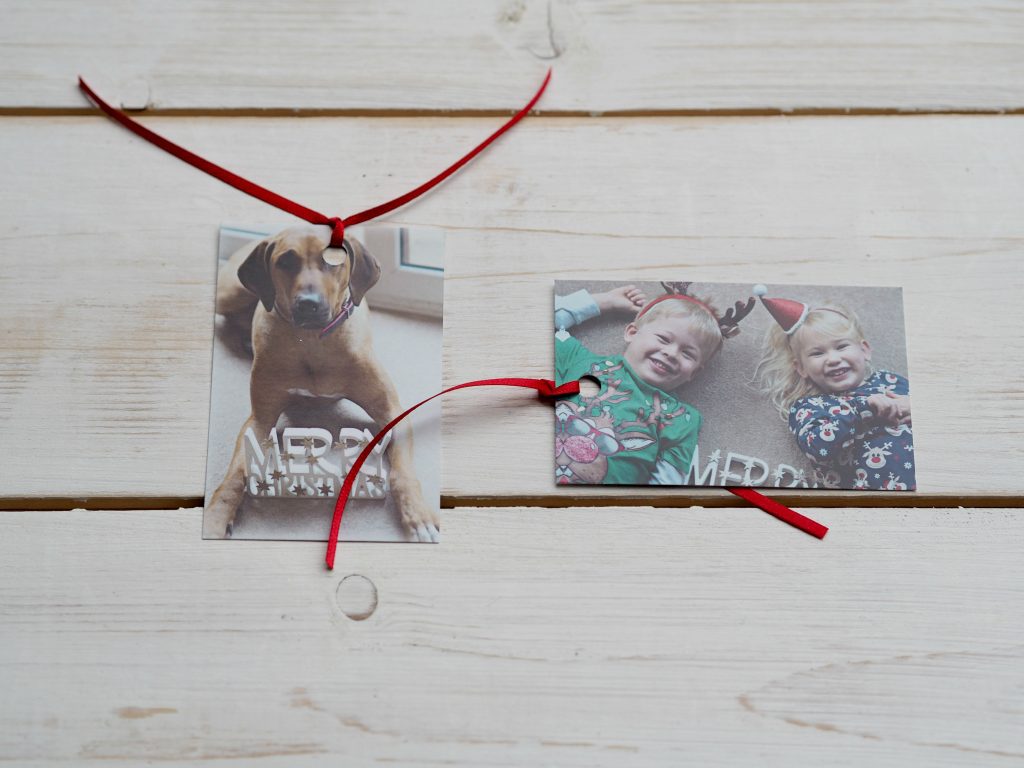 I also decided to get some gift tags made up for labelling Christmas presents. I am so pleased with my cards and think they look fab and they have printed up really nicely. The interface on Bags of Love was simple to use, although there were a couple of niggling things I didn't realise when I designed the pieces – namely that Florence's eye ended up being punched out for the gift tags and I didn't realise that the Merry Christmas I added to the card wasn't quite centred – but there is a good chance that is user error!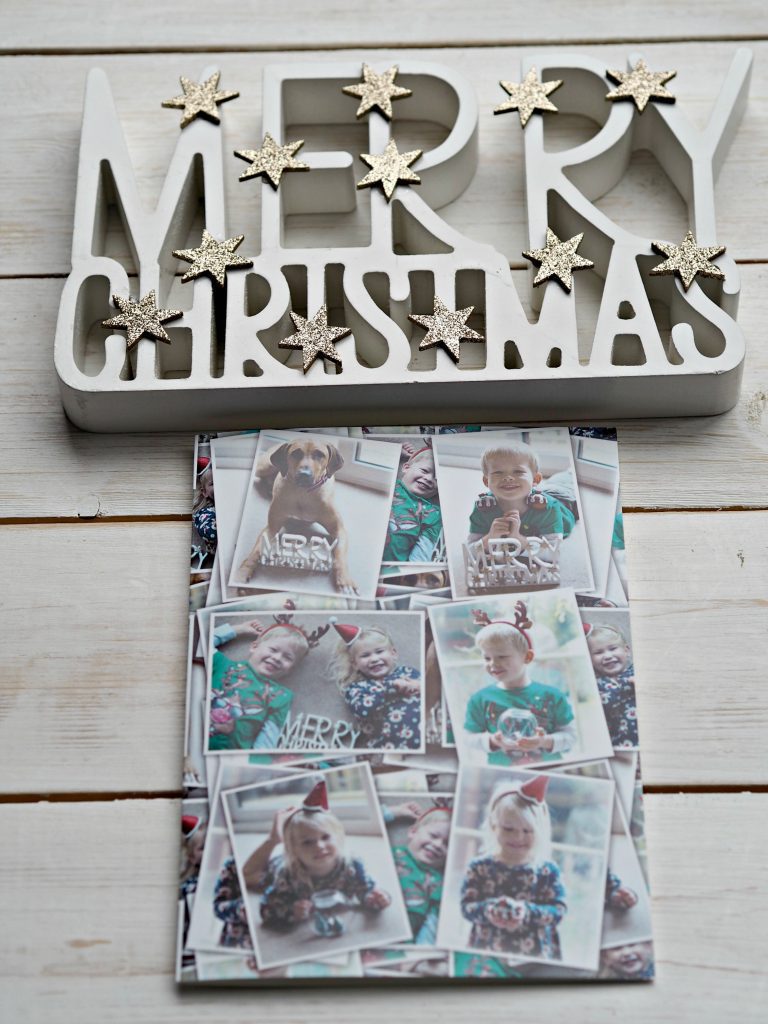 The cards are a really good size too, nice enough to make a statement but not so big it will cost more to post them. They are really nice quality, so I'm really pleased. My husband saw them in the box and said ooh I wanted those to go in a frame on my desk at work, so I think that probably says it all. Although if you're a member of my family reading this, you now know what your Christmas card is going to look like! But definitely a nice idea if you want to add a personal touch to your Christmas cards and wrap this year.
*Disclosure: I was sent the above items for the purpose of this review, however, all opinions are my own.