Hot Wheels Roto Revolution Track Set Review
Last week, we reviewed the Hot Wheels Track Builder Stunt Bridge, and this week we have a review of the Hot Wheels Roto Revolution Track set for you which has been newly relaunched just in time for my favourite time of year – Christmas. The Roto Revolution set, ups the cool factor for Hot Wheels as it has a cool circular spinning track situated in the middle of it which rotates.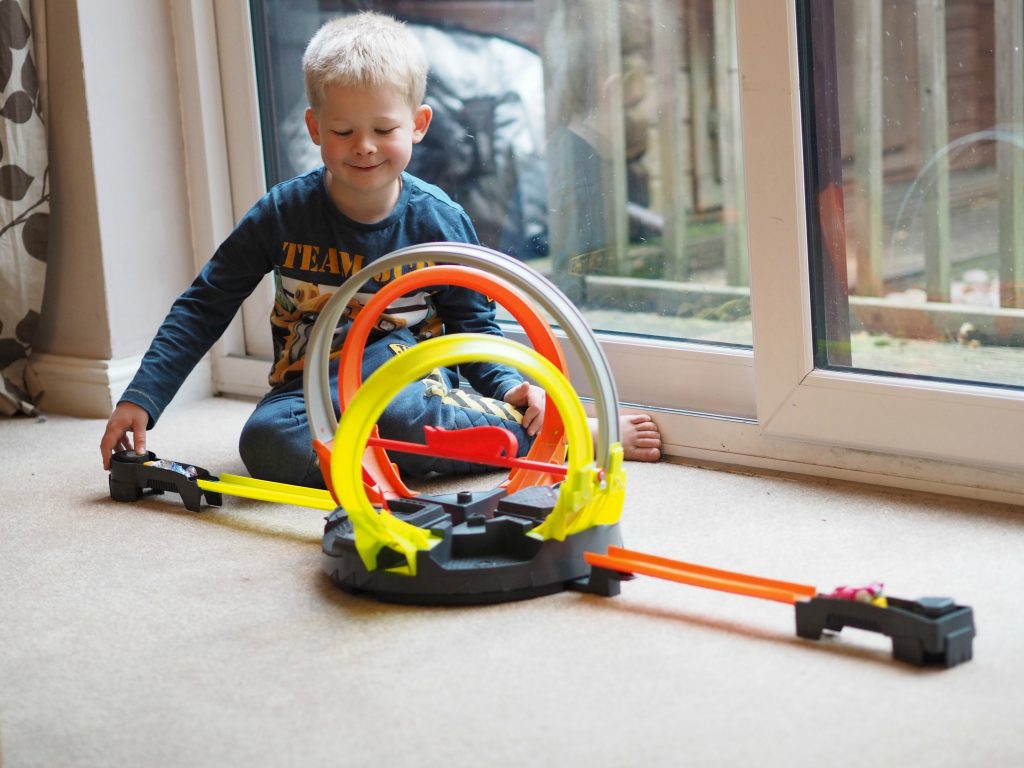 At either side of the track, there is a car launch pad, and the track comes with 2 separate hot wheels cars – one pink and one blue. You need 4 D cell batteries to power the track which aren't provided, so make sure you get some in first to avoid disappointment.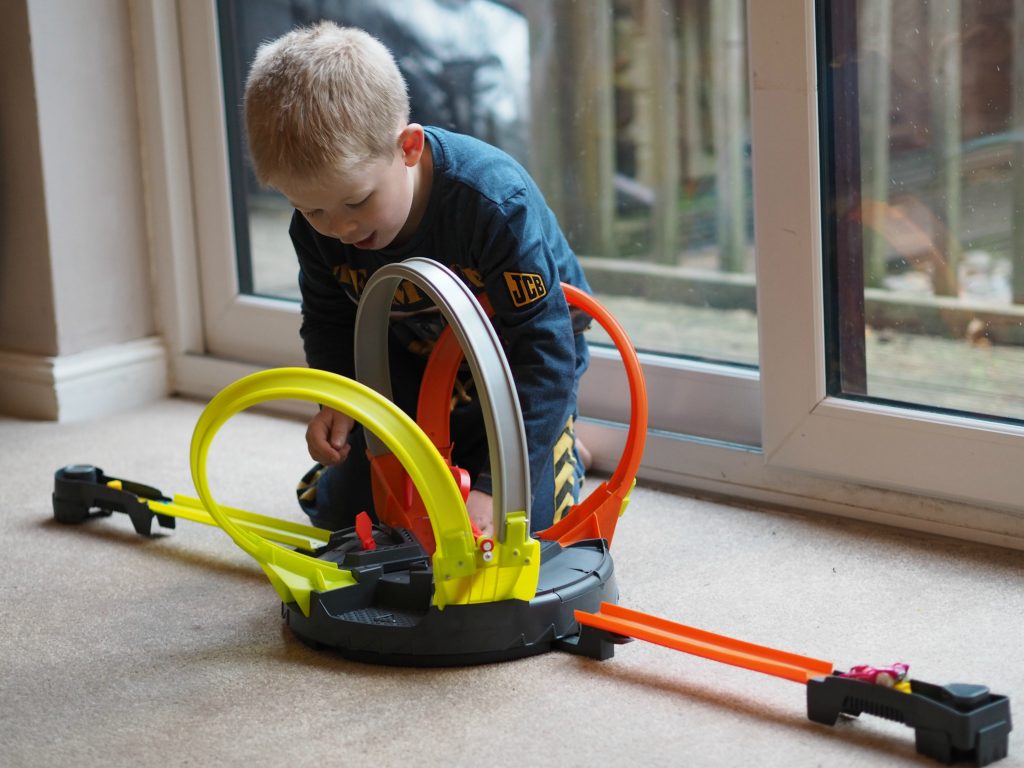 The aim of the game is to launch a car at the circular track at just the right time and then it will spin around the track, the better momentum the car has, the more it will spin around and around. My son had great fun trying to work out how he could get the car to go around the track multiple times, shouting with victory whenever he managed it. I haven't been able to get a photo of it going around the track as it goes around too fast for me to capture it! I should warn you a  bit of noise when it does, buy son seemed to really enjoy working out the strategy to see how he could do this.
As the track has two cars and two launchers, you can up the fun of the game by working with a partner to both get cars spinning on the track making it even more fun., or for even more watch them crash and smash into one another.
The game is aimed at children 5 years or over, and I would say it probably wouldn't work with a younger child. Aria did come to have a look at the track and tried to launch the car a couple of times, but if I'm honest it didn't really capture her attention. At 3 it was just a little bit above her level.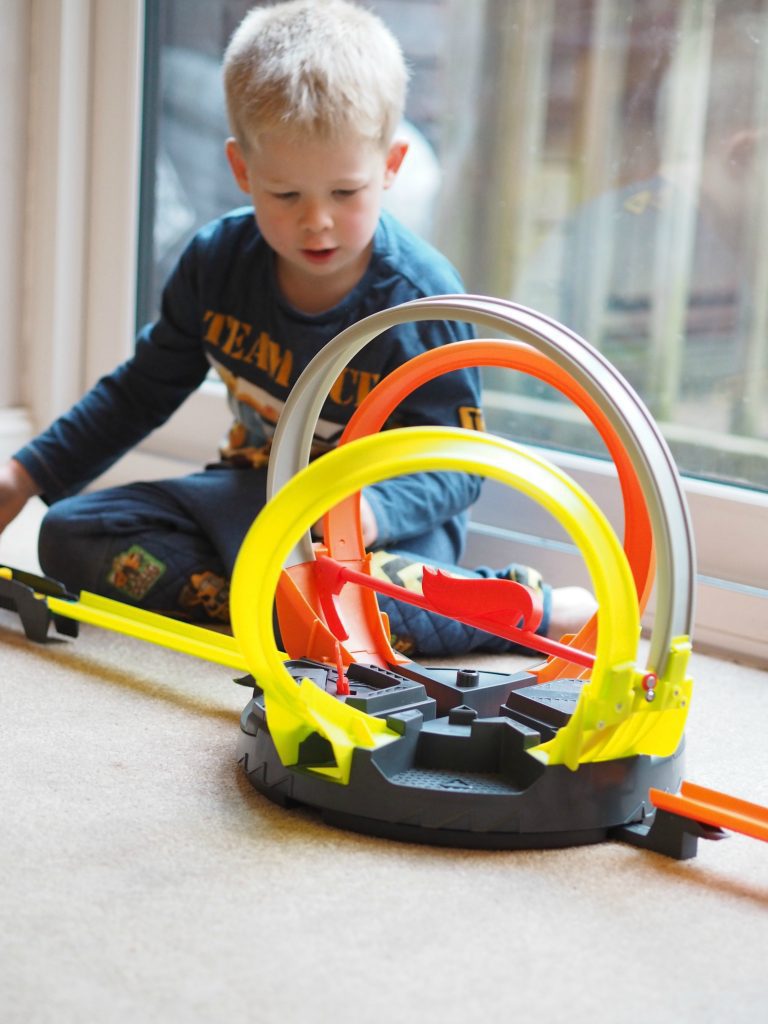 Logan has really enjoyed playing with this track set, he even complained when it was time to pack it away for dinner as he just wanted to keep playing with it. I would say he enjoyed playing with it even more than the Hot Wheels Track Builder Stunt Bridge we reviewed last week and would make a great gift for any Hot Wheels fan.
Hot Wheels Roto Revolution Track Set RRP £49.99
*Disclosure: We were sent the above toy for the purpose of this review, however, all opinions are my own.