Hot Wheels Track Builder Stunt Bridge Review
If you have a car-loving child in your house, then the Hot Wheels Track Builder Stunt Bridge may well be on their Christmas list, which has also been newly launched in time for Christmas. It is a Hot Wheels track, with as you may have guessed a bridge in the middle of it. The catch is, however, that the bridge is motorised going up and down and you have to get your Hot Wheels car to go across it at just the right time and momentum.
The track is pretty simple to put together – but it does require 2 x D cell batteries which are not supplied, so make sure you get these so you don't have a disappointed child. To launch the car you have to hit a lever at the bottom, which you do have to hit with a fair whack to give the car some speed. Then the car speeds across the track and jumps the bridge. Although it does take a fair amount of practice to get this right, especially as the bridge moves up and down.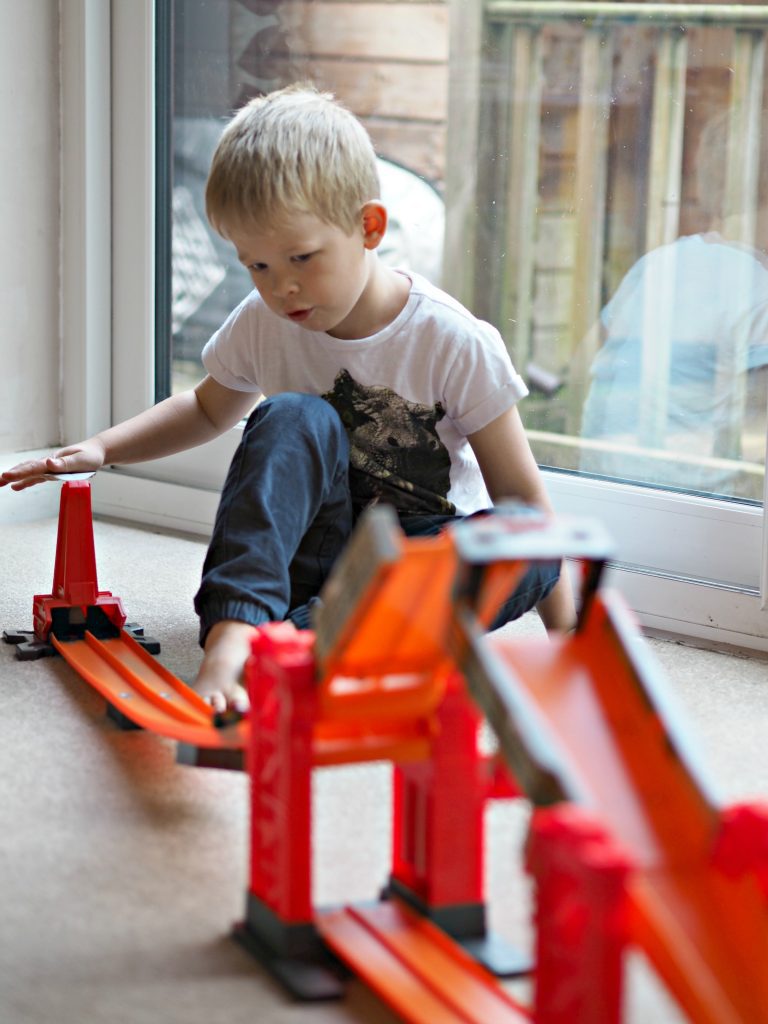 I would like to say that getting the car over the bridge at the right moment, didn't take a lot of cheating and manoeuvring on Logan's part. But I would be lying! He is ever inventive my child and he was scheming as soon as he realised what he had to achieve.  From changing the bridge configuration when I wasn't looking to pausing the bridge at the right moment so he could practise getting it right. The set also comes with some Lego-style bricks which can be added to the track to adapt and the track can be configured into 3 different configurations to keep making it a challenge and my son really enjoyed the challenge.
Aria who is younger was more focused on just how hard she could hit the lever to see how far she could make the car go. The set is aimed at 4+ years and I can see why, at 3, Aria does struggle with the strength to get the car flying over the bridge. So it definitely is better for slightly older children. But what was nice is this was a game they wanted to play together. These games are always good in my book. It's a shame that the set only came with one car, although it can fit two – but as the lever works for both sides of the track I guess it doesn't matter. My children have literally spent several hours playing this since it arrived, so it is definitely a winner. They have tried different cars, different configurations of the track and different ways of hitting the lever, there have been lots of giggles. And below you can see the moment when Logan finally got it to jump the track.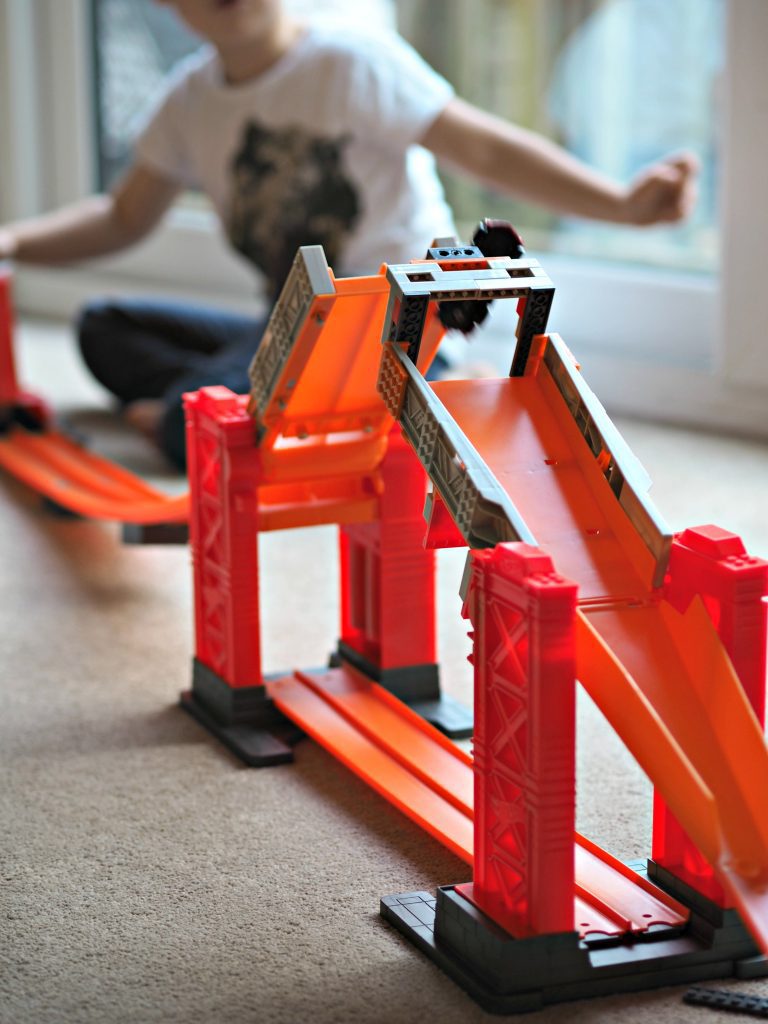 Hot Wheels Stunt Bridge Track Builder RRP £49.99
*Disclosure: We were sent the above toy for the purpose of this review, however, all opinions are my own.