Fisher Price Shimmer and Shine Magic Flying Carpet Review
If you have yet to discover Shimmer and Shine with your little ones, it is a TV show all about two genies in training. It's a sparkly show with lots of catchy tunes and a hit in our house with both Logan and Aria.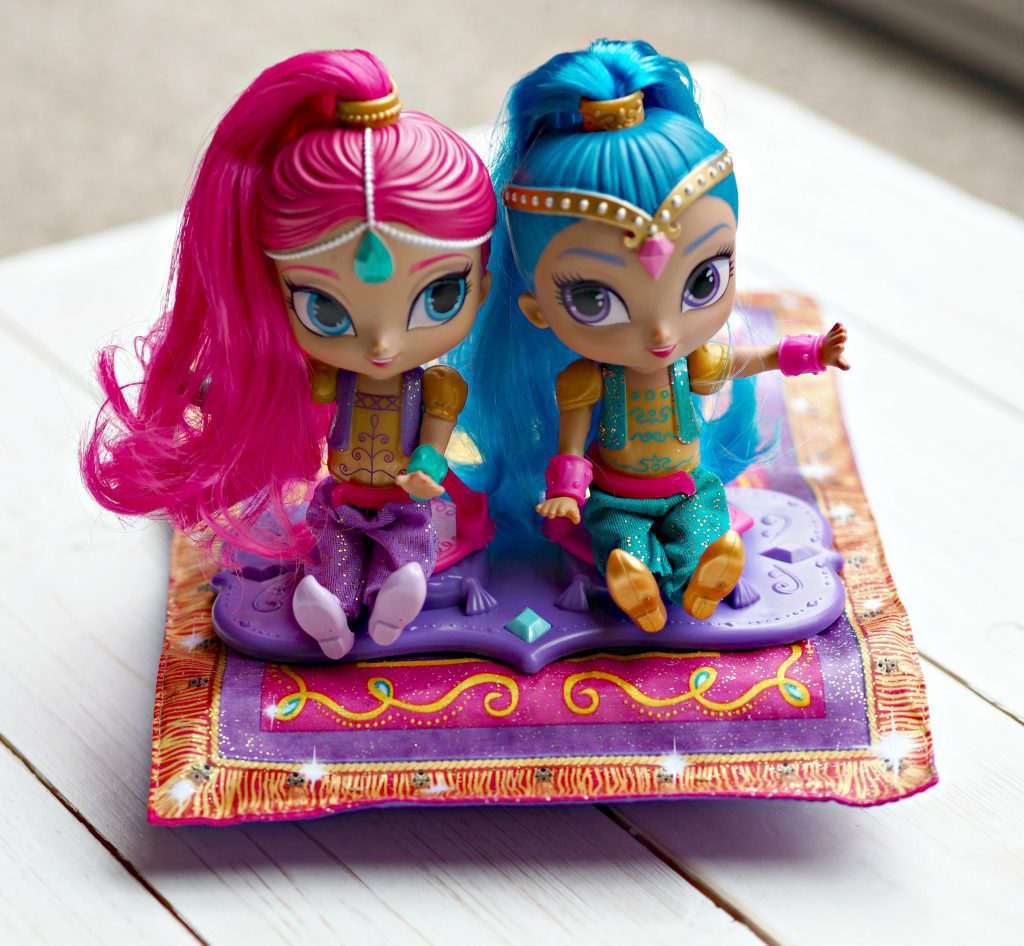 We have been sent the Shimmer and Shine Flying Carpet to review that would make a lovely gift or toy for any Shimmer and Shine fan. It comes with the two Shimmer and Shine dolls and a magic carpet that is animated and musical with over 40 different sounds.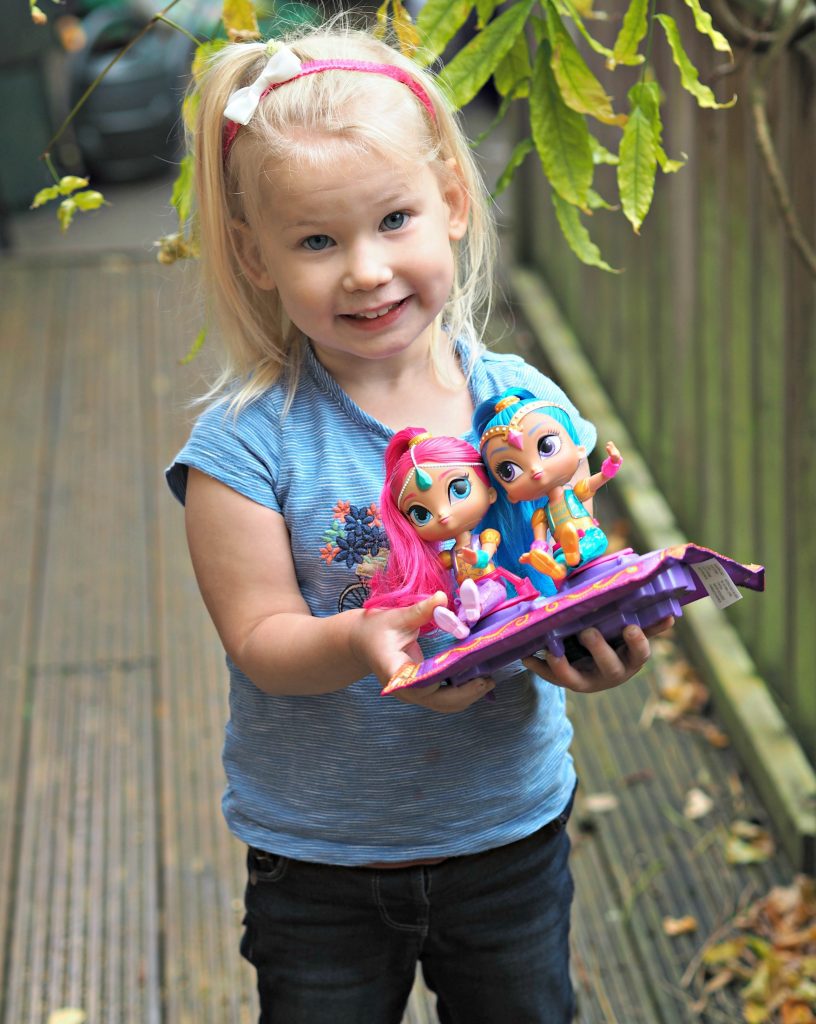 The magic carpet requires 3 x AAA batteries which are not supplied and are screwed in with a simple screw at the bottom. This is a really lovely toy. The magic carpet wiggles – as if it is rippling in the wind, and moves across flat surfaces like it was flying. It also sings one of the tunes from the show and repeats phrases as if the dolls were speaking to one another. Such as 'wow we're up in the clouds', 'Boom Zahramay! Up and Away!'.
The dolls clip into holders on top of the carpet, and there is a little button on the front of the carpet to activate the music. When the carpet wiggles, if you hold it up in the air it does look like it's flying. But Aria prefered it the most when it was on a table and moving across it on its own.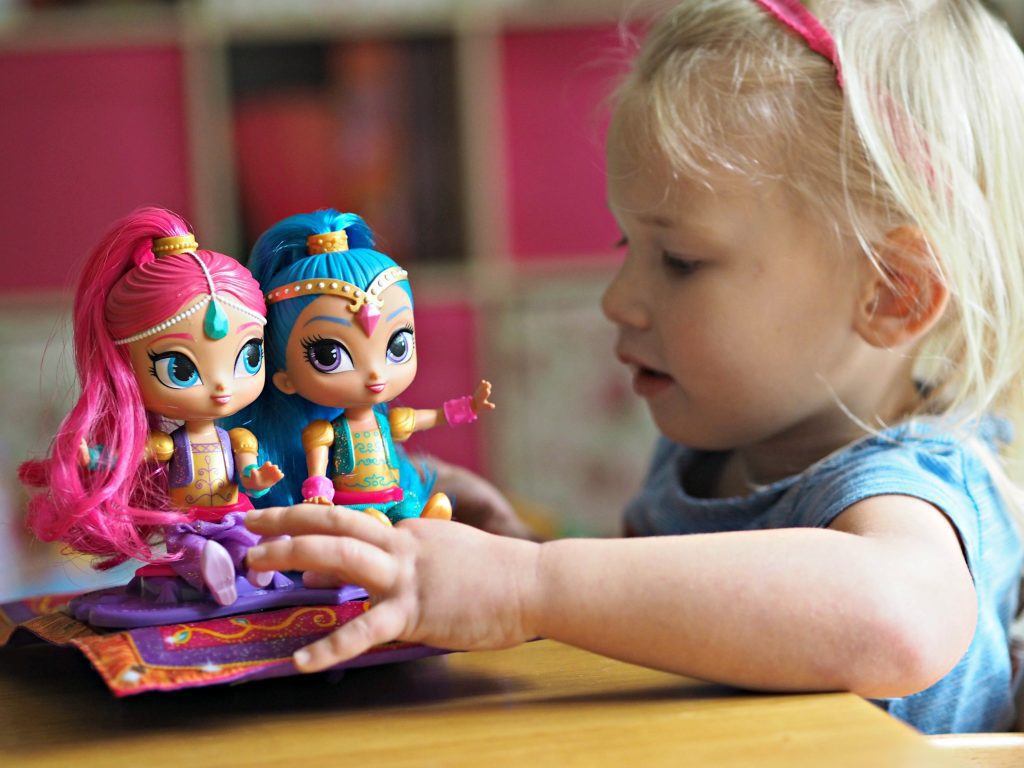 She has renamed them her singing dolls and sits happily singing along as it rolls across the floor or table. She likes to brush their hair – as they have beautiful long hair and also likes to take the dolls off the carpet and makes them dance along to the music.
This is a fun little musical toy that has definitely gone down well in our house. Definitely, something a Shimmer and Shine fan would enjoy playing with.
Fisher Price Shimmer and Shine Flying Carpet RRP £41.99
*Disclosure: We were sent the above toy for the purpose of this review, however, all opinions are my own.