Hugzzies – Teddy Bears That Give You a Warm Hug Review
As we're now in autumn and the days are getting shorter and cooler, it's time to think about things that make us feel all cosy and warm especially at night. My son who for the last few months has gone to bed in nothing but pants, decided just over a week ago that it was time for pyjamas and can now be found bundled under as many covers as he can find. At the moment, I am holding off turning on the heating, but it really is only a matter of time.
We all love nothing more than being snuggled up in the cooler months of the year. So let me introduce you to Hugzzies. Hugzzies are teddy bears that can give you a warm hug. They have a warm pouch inside that can be taken out and microwaved. Even better though is that the pouches smell absolutely lovely as they are infused with lavender. In aromatherapy, lavender is used for sleep, so this is a great combination. The teddy bear also has a strap with a velcro fastening which you can use to fasten around a child's waist to keep it there. So the teddy is giving the child a permanent hug all the way through the night. This is also a really nice idea I think if they are poorly and have a sore tummy.
My children were really taken with the Hugzzies saying how cute they were. They both gave them a cuddle straight away and were really intrigued by the fact you could make them hot. They were sent a rabbit – also known as Betty the Bunny for Aria and a cat – Carly the Cat -(his favourite animal) for Logan.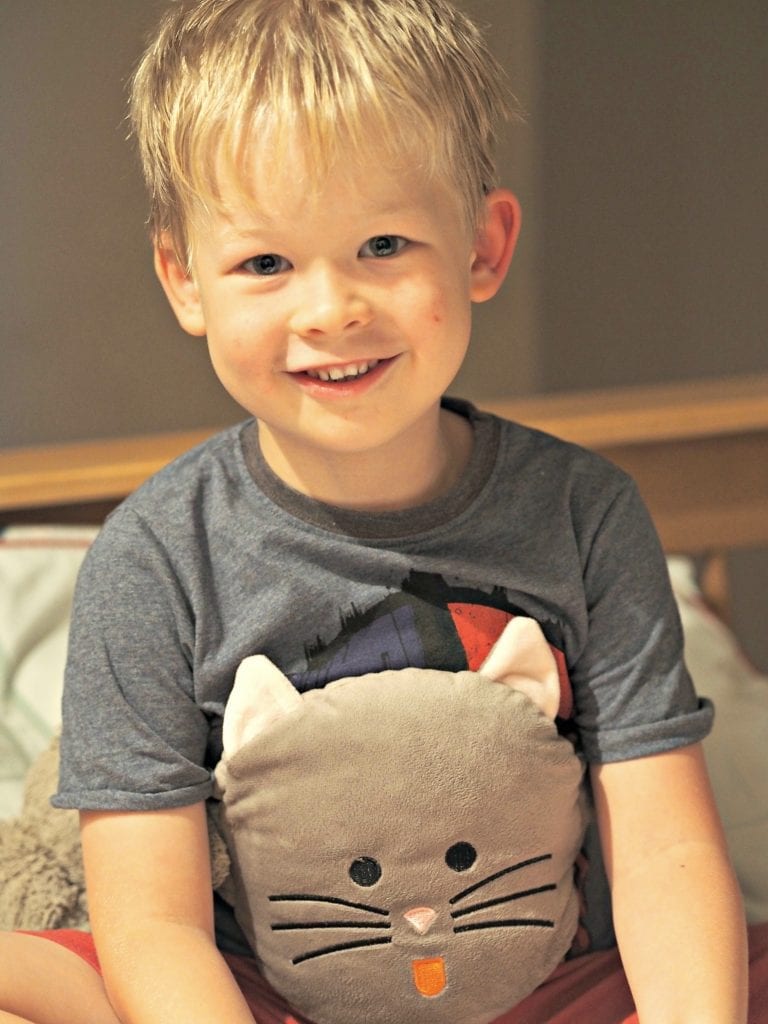 To warm it up the Hugzzies all you have to do is take out the small pouch from the velcro compartment at the back of the Hugzzie and place it in the microwave. It comes with a guide, but for my microwave, I had to heat it for 30 seconds.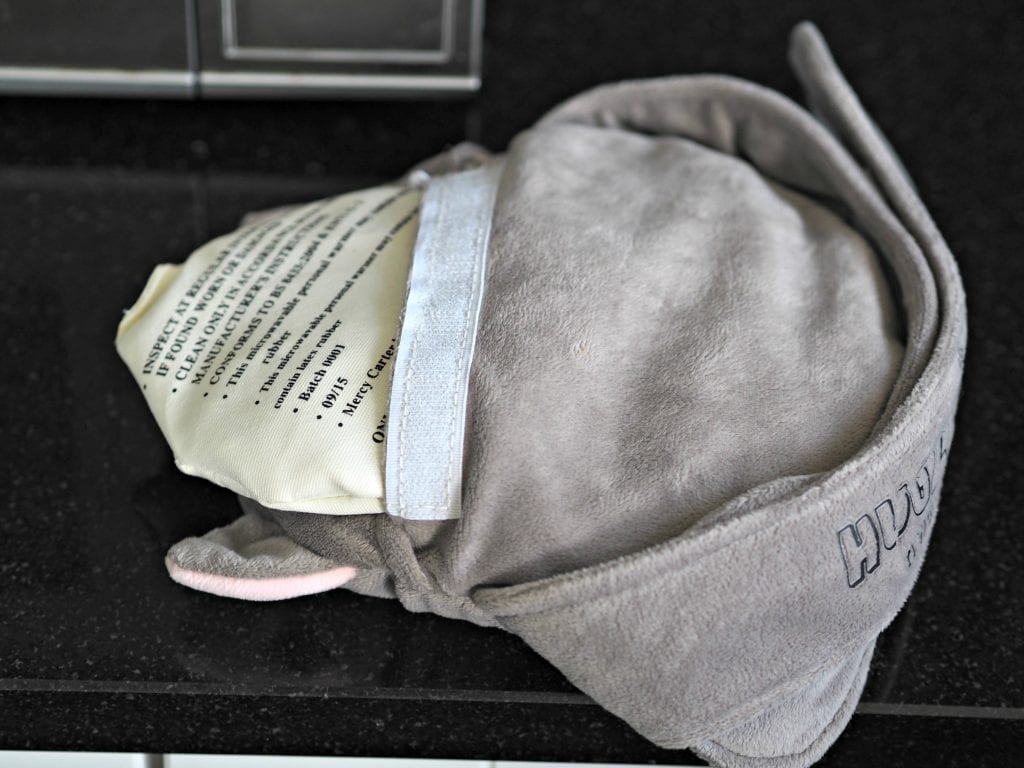 They come out of the microwave pretty warm, but they are fine once they are back inside the pouch. They are warmer at the back (the part that touches your skin) than the front, as the front has more padding for the teddy. I did give my children strict instructions to not take the pouch out otherwise I would have to take the Hugzzie away. As I was worried at first if they took it out it would be too hot for them. But they have listened and been absolutely fine with it. It is worth saying that the Hugzzies all relevant European standard too which is good to know.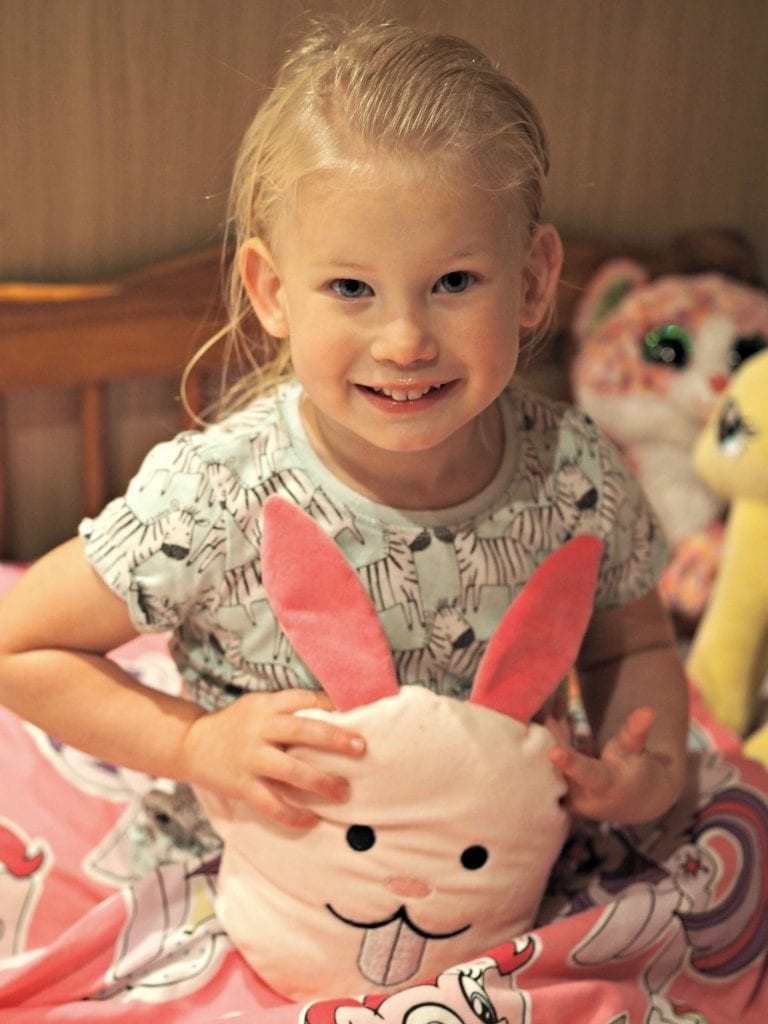 Both children have loved their Huzzies and have asked for them to be warmed up every night at bedtime to have to snuggle to sleep with them. I did have a minor issue with Aria on the first night in that when I went into check on her she had taken the straps off her waist and put the Hugzzie around her neck. I think the velcro would have given way but it did make me nervous and I had to have a chat with her on how she must never do it again and she has been fine with it ever since. But for this reason, I would definitely not give it to younger children.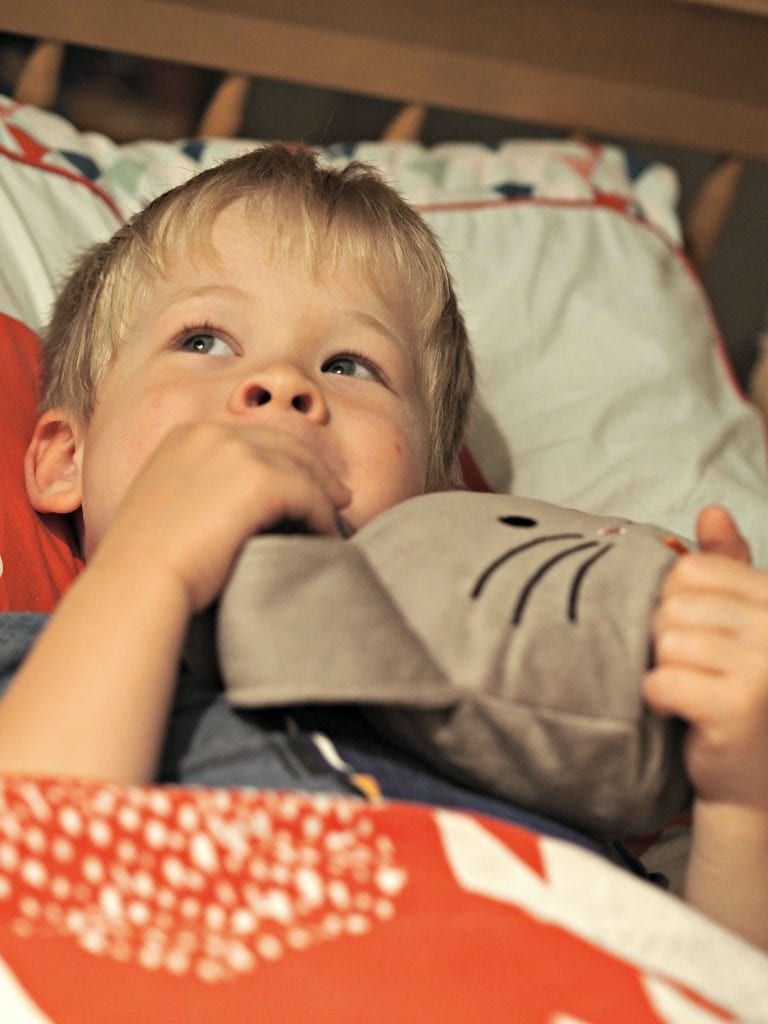 My children really love their Hugzzies, I can see them fast becoming a bedtime favourite in the cooler months. I think they are also a great idea for when your children are unwell too.
*Disclosure: We were sent the Hugzzies for the purpose of this review, however, all opinions are my own.