*This is a collaborative review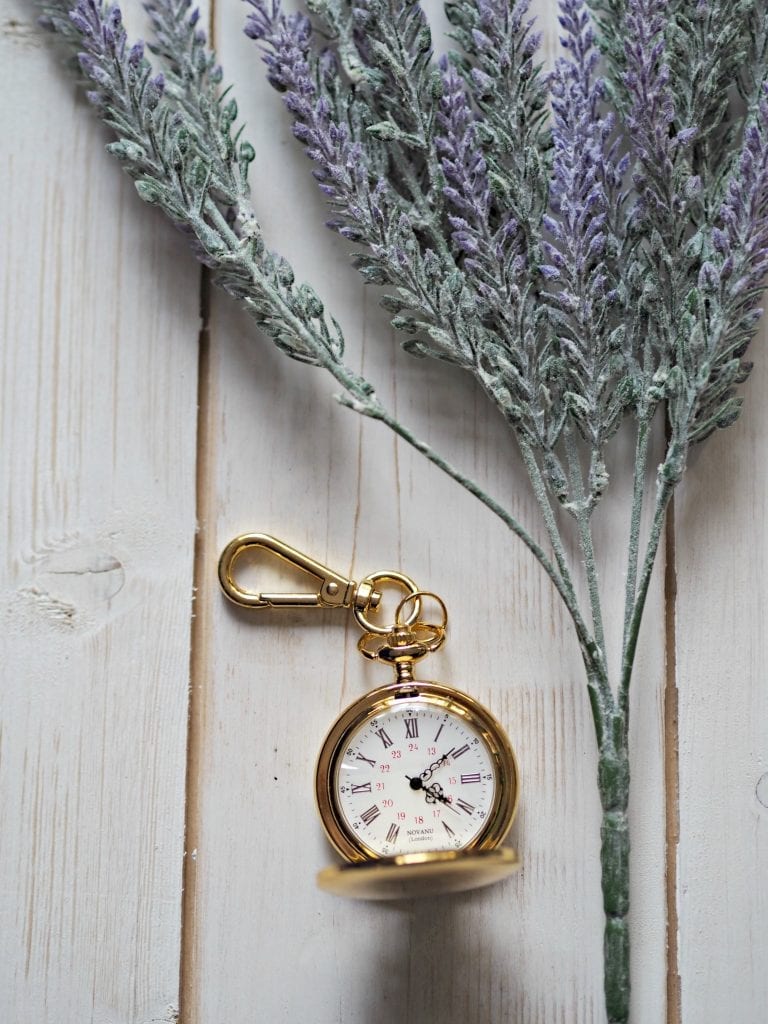 GiftsOnline4U Handbag Watch Review
Do you have someone in your family that you never know what to buy for their birthday or dare I say it this early… Christmas? I think there is always one person that you get stuck buying for, or that one person you want to buy something just a little bit special for. Then let me introduce you to GiftsOnline4U. They specialise in fabulous bespoke gifts for when you just need a gift that speaks from the heart.
As most of you know, I am a dedicated handbag addict. I have more handbags than I can count and I would know as I have just packed them all up ready to move house! And what bespoke gift could you get for a handbag addict? Why a handbag watch of course. Definitely a unique gift.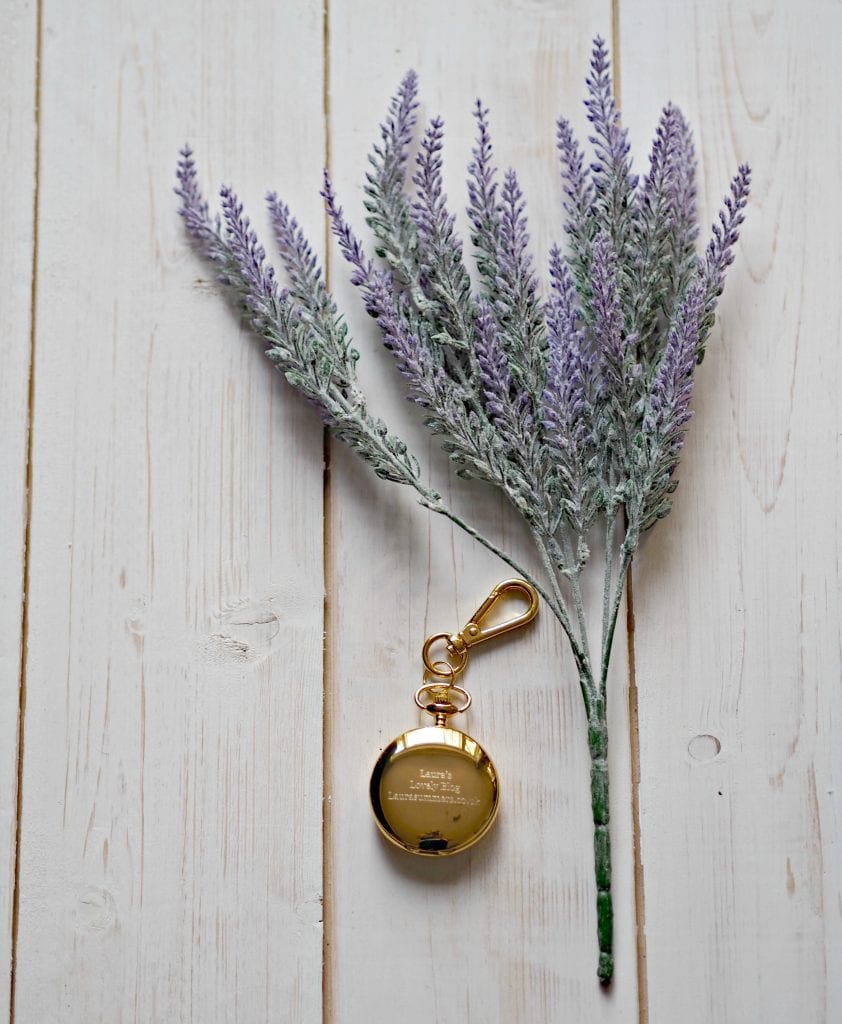 I have been sent a lovely handbag watch from GiftsOnline4U to review. The watch is gold plated and very much reminds me of a personalised pocket watch, but instead of on a chain, it has a clip on it so that it can be attached to a handbag. It has a quartz mechanism and the clock itself is an old fashioned style wind-up watch. Which I actually think is perfect for this type of watch, as you may not want to use it all of the time, so you don't have to worry about the batteries having run out when you do use it.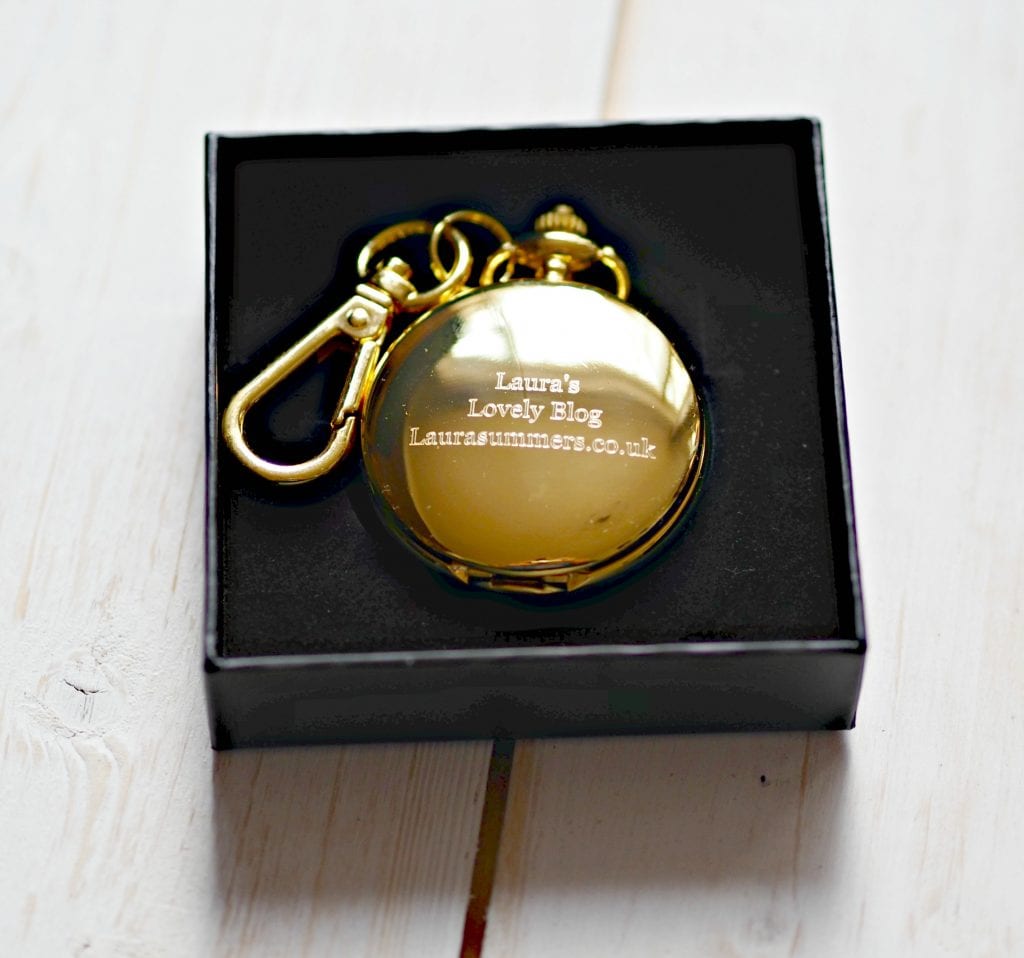 On the back of the watch, you can have any message you choose engraved on it. Which makes it a really thoughtful gift and you can even choose the font you wish to suit your tastes too. I think this is a really nice idea for a gift, particularly if you have a handbag lover for a friend.
One small thing I would change it to make the clip on the watch a little wider, as I struggled to clip it onto the handles of one of my bags, but other than that I think it's definitely a really different gift. A great addition to one of my handbags for a special occasion or when I want a bit of added wow.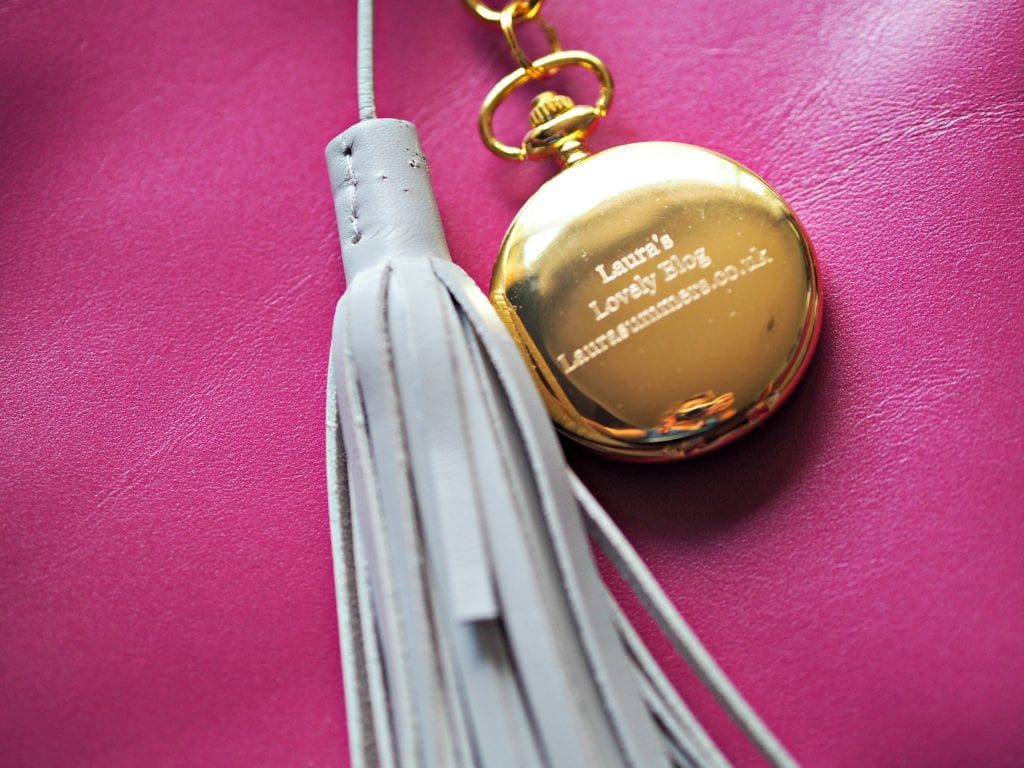 If you are looking for extra special personalised gifts, then do take a look at GiftsOnline4U they have lots of gifts for all different tastes. They particularly specialise in champagne gifts, where you can have a bottle of Moet, Veuve Cliquot, Lanson or Bollinger with a message etched onto the bottle. A fab idea for a wedding gift. Or, if you're on more of a budget then engraved wine bottles or personalised wine labels are another great choice.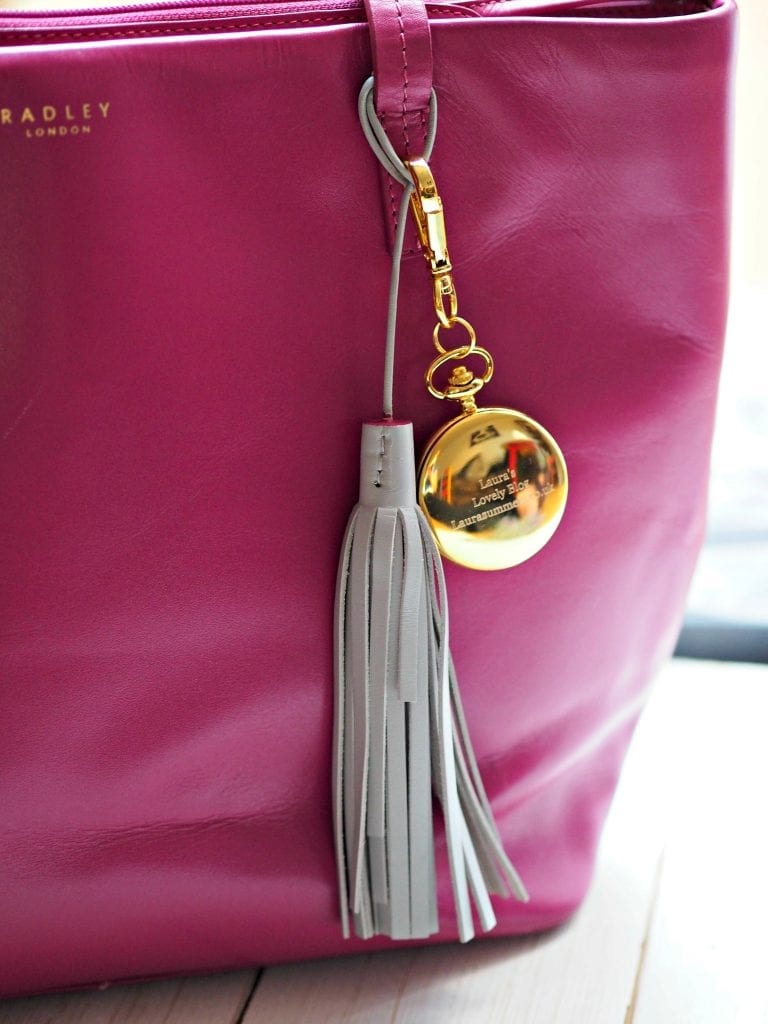 In fact, everything on their website is about personalisation. From personalised photo frames, wrist watches, compact mirror and glasses to engraved pocket watches, keepsakes for the home and photo gifts you can design yourself. If you're stuck for an idea, then why not take a look at their blog, which is full of gift inspiration and ideas too.