*This is a collaborative review, however, all opinions are my own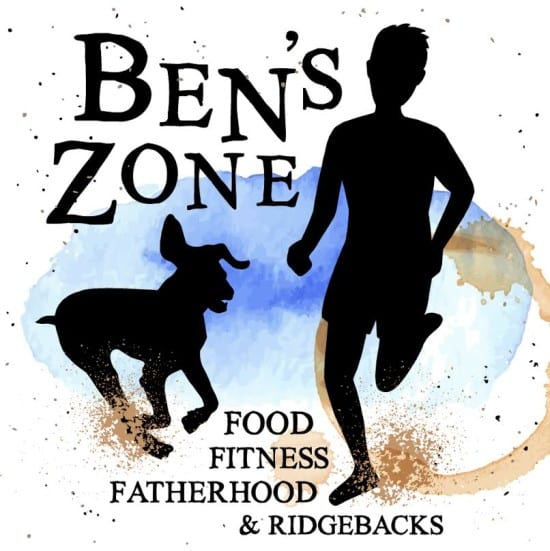 Welcome to a weekly feature on my blog – Ben's Zone. Written by husband… Ben. A foodie, coffee obsessed, ex-smoking, ex-drinking and Ridgeback loving Dad. Who is also seriously into his fitness.  You can find him on the blog (most) Sundays. Enjoy 🙂
---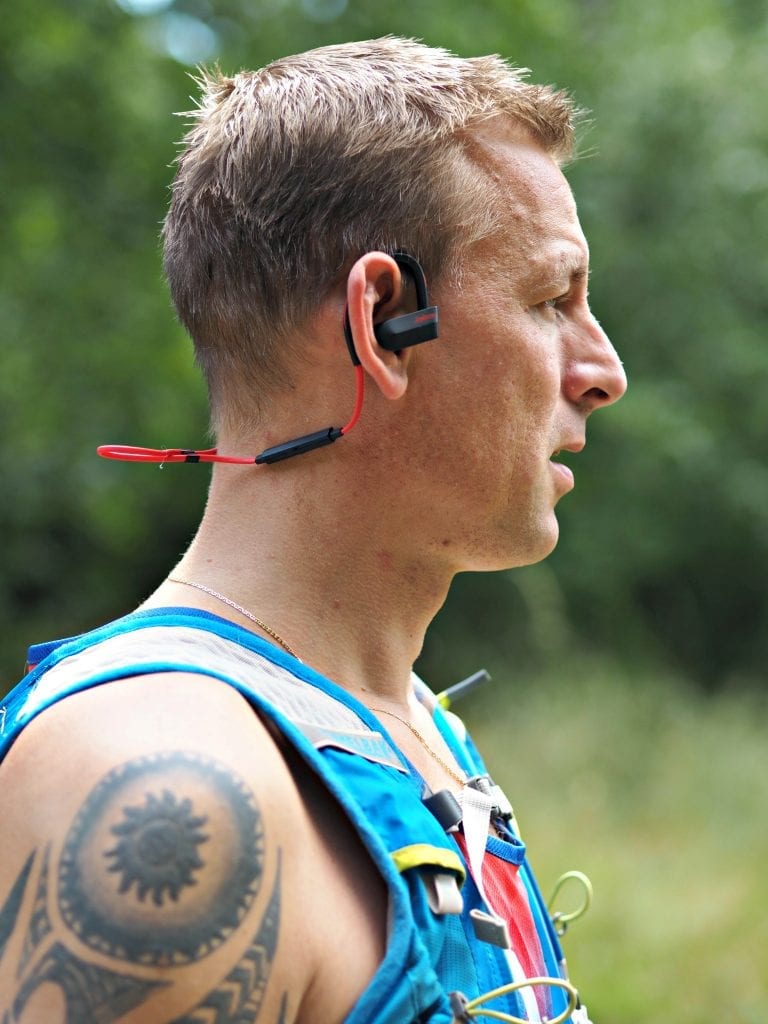 Jabra Sport Pace Earphones Review
Introduction
This week I am reviewing the Jabra Sport Pace wireless Bluetooth headphones. These were supplied to me in exchange for an honest review. It's been a while since I exercised with music on for a number of reasons. First, I've had some ear trouble, which I'll cover in a little more detail later and second, the last time I tried music the dog clocked that I wasn't paying attention and used it as an opportunity to run riot. In the interim I've got used to the subtle noises of the forest but also the dog has matured a little bit, so I was excited to give music another go. If this is all a bit too long then the top line summary is, I have like exercising with music again, I particularly like these Jabra headphones and I would recommend them. If you want more detail, then read on.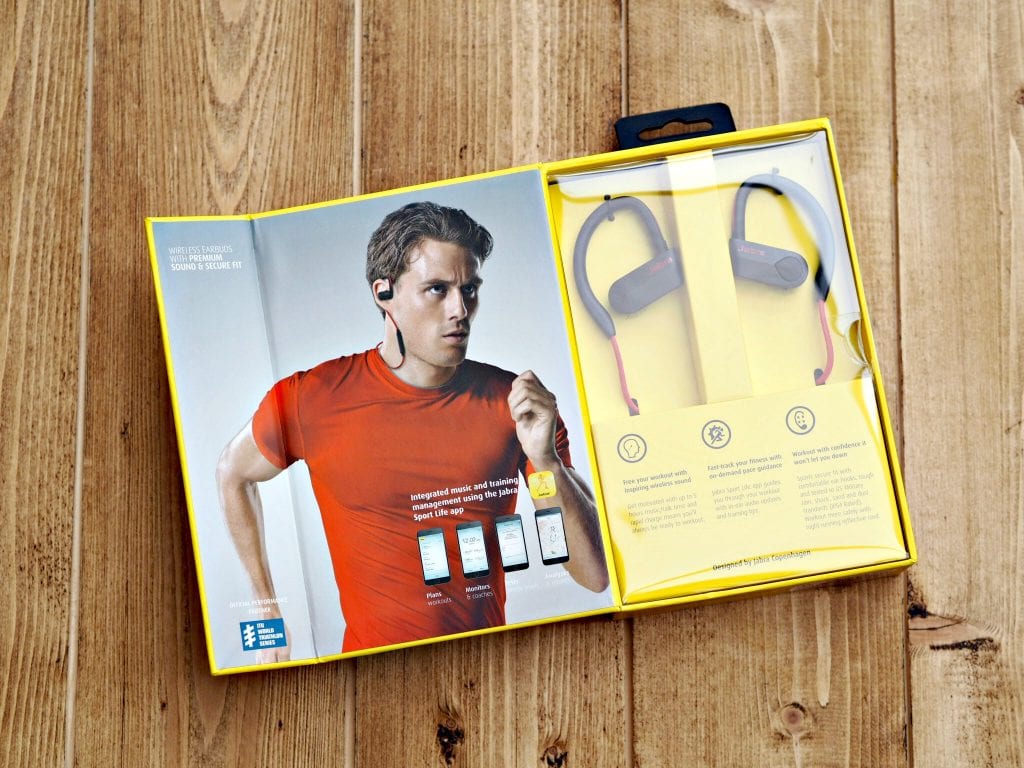 So let's talk technical. The headphones are Bluetooth and compatible with iPhone and Android. They have a cable connecting the two earpieces but no cable down to the phone. They allow you to listen to music or to take calls. If you so choose you can install the Jabra app which includes fitness tests, the ability to track workouts using the phone GPS and will interface into common sports trackers such as Endomondo. The earphones are tested to the IP54 standard which means they are basically dust proof and splash proof. I am not sure how they would hold up to a really torrential rain shower but they should be resistant to most splashing. The controls are simple. There is a large button on the side of the left headphone for starting and stopping workouts and a control unit between the phones for volume control and music start and stop. The earphones are in canal units with 3 separate bud sizes for ears of all sizes, they attach over the ears with flexible plastic arms. The main units are black with coloured detailing. Nice touch, the coloured parts are reflective for extra visibility at night.
I chose 3 testing environments for the headphones. As any regular reader knows my life consists of running and sleeping so running was an obvious choice. I'm also a keen cyclist so I thought I'd see how the Jabra Sport Pace did on the trails. As a final test I was going to run through my own callisthenics set, however, I decided to try one of the workouts built into the Jabra app.
When moving the biggest problem is wind noise, bass is particularly susceptible to wind noise so I decided to choose something nice and bassy. My pick this time was Carl Cox – Global Underground #38. Carl's style of pumping, main room techno is the perfect test for a good earphone. If the Jabras could handle the low down airy sub bass and pumping, tight 808s that pepper techno I knew they would handle anything. Also, I love techno, as everyone should.
Test 1: Running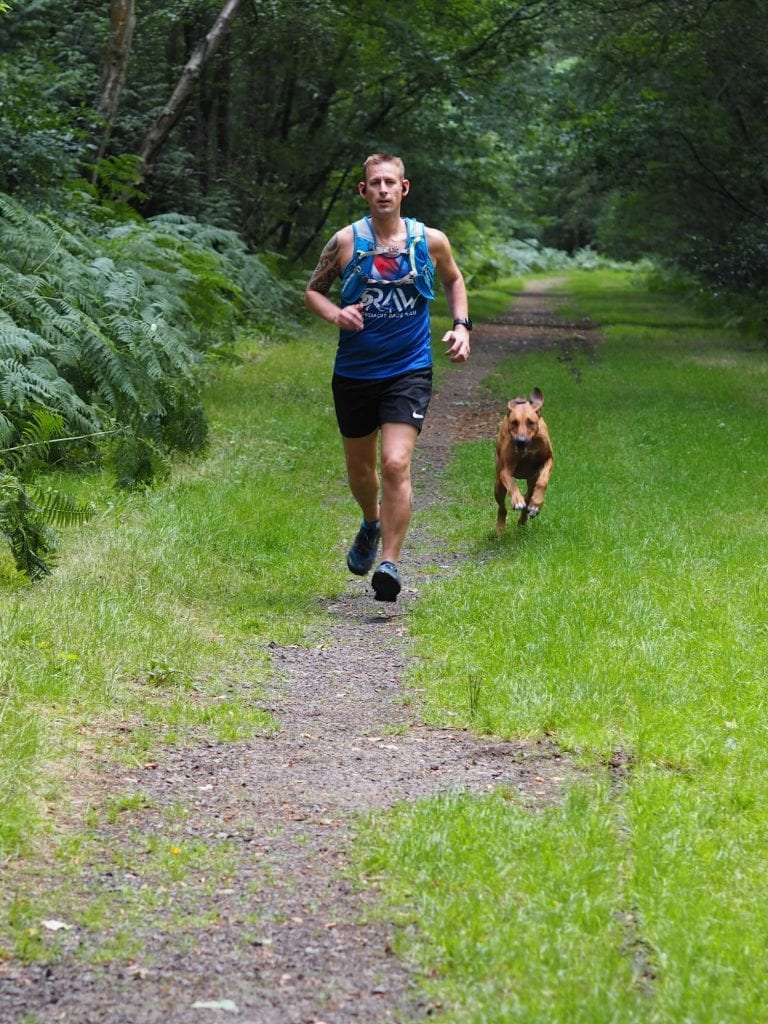 The fit of the earphones was great from the off as I set out on my Sunday morning 10 miler. I was pleased to note that when starting the workout (I had chosen 'just track me' under the running section in the app) it counts down with beeps and then starts the tunes automatically.
It was nice not to have to faff with my phone at all and have it safely tucked away in my running vest. Very very quickly I got used to having the buds in my ears and if I had not had the music on would have been oblivious to the fact I was wearing them. The cord has a handy clip to keep control of loose wire so there's nothing loose bouncing against your neck. This served two purposes, it stops you getting annoyed with bouncy stuff and it stops the buds coming out of your ears. There was a fair wind blowing but the sound quality was excellent. I don't know what the actual resistance range of the drivers is but it was totally sufficient. With a nice seal from the gel cap in the ears too, I did not have to have the volume up high to hear a nice fat bass. This is important as if you have to crank the volume to hear the bass then the highs damage your ears.
Earlier I alluded to ear problems, essentially, if I get water in my ears bad things happen, so I am very concerned about earphones letting in sweat. Although this has happened before with other headsets this was not an issue at all due to the good seal on the Jabras.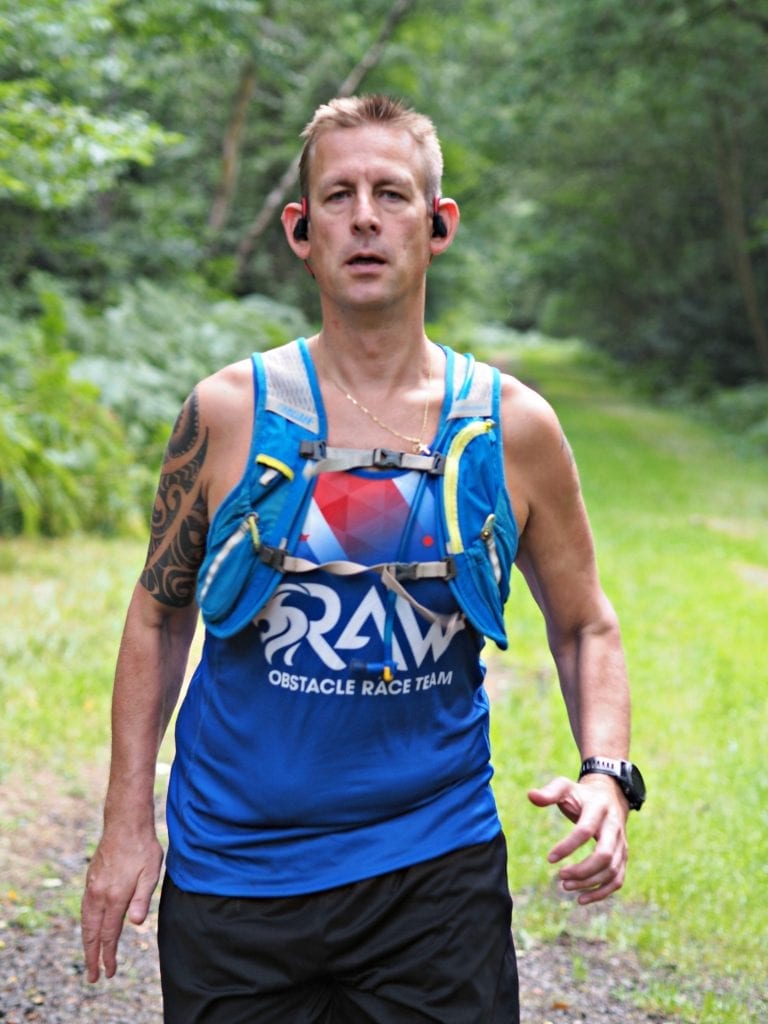 The buttons were easy to use on the move, the focus on simplicity really pays off. By tapping the 'start' button the earphones will give an up to date readout on pace and distance. This will also happen every kilometre. This is where I found what is, for me, the biggest issue for running – the tracking. The distance figures and thusly pace were totally out of whack. Normally if GPS goes wrong it reads under, the device loses position and so it 'straight lines' by drawing a straight line between the last known position and where you are at present. As a straight line is the shortest distance between two points this leads to lower distance readings. The readings I got from the Jabra app were far too high. I did check the GPS performance a few more times on my normal weekly run. I never saw it go as badly out as the first run I tracked but it always over read compared to my Garmin watch. The splits (when it tells you how far you have run in how long) were all over the place. The most irritating thing here was that the voice update (who I named Crazy Lady) was quite off putting. Every kilometre she gives you an update on distance and pace. It was an annoyance but as I was tracking pace and distance on my Garmin Fenix, I did not really mind.
What I really did enjoy was having music on as I ran. I just used the headphone for music on subsequent runs and was very happy. As Garmin themselves sell devices they do not make it easy for other manufacturers to use their Garmin Connect and this is where my data is stored, so I would probably keep using that anyway. It's a long way round to say, for running, I didn't really care that the GPS was out because I had it tracked anyway and the tunes were rocking.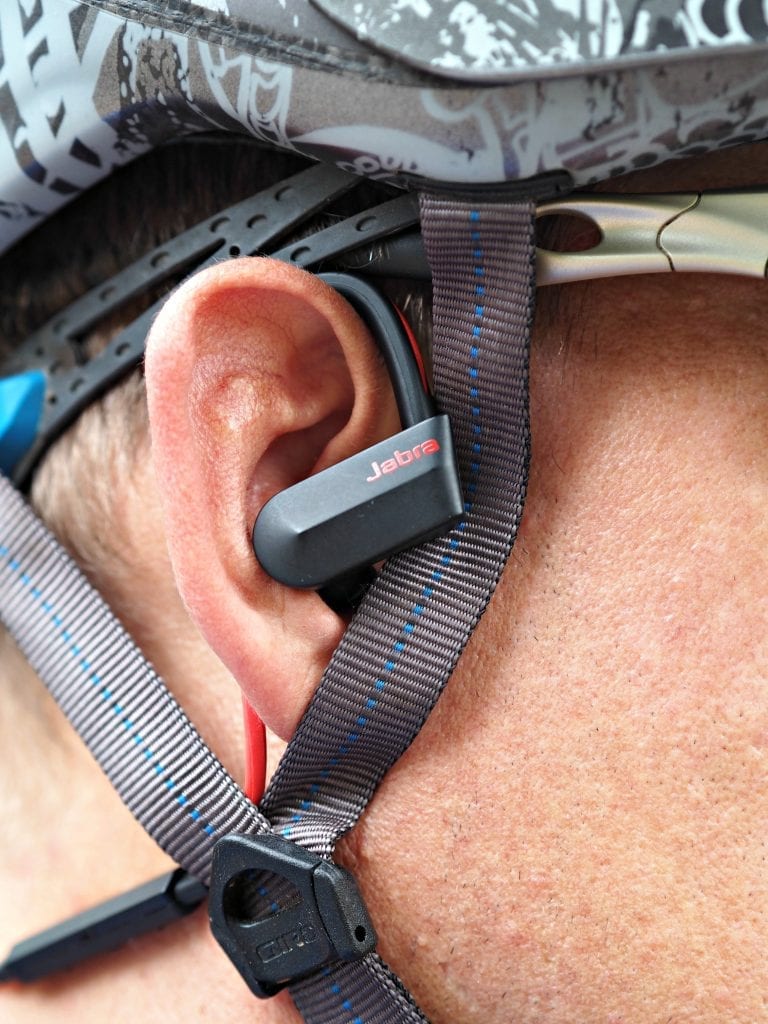 With regard to battery life, I charged the phones up and they reported that they had gone to 'medium' battery just as I was into the last mile of my run. On subsequent days I got 2 runs in before they went to 'medium'. Based on this I would say that the 5 hours claimed battery life might be optimistic but 3 or 4 should definitely be possible. Again, not an issue for me as they will last for as long as I usually run.
Test 2: Cycling
Much of what can be said about the performance during running is also true cycling. I did not find the GPS performance when cycling any less optimistic. I think I've said most of what I can say on that subject. What was good, again, was the fit. The headphones went on easily under my helmet and did not interfere at all with my sunglasses. As with the running, the good bass presence meant that even when riding at speed the music was properly audible without having to be cranked right up. Again, when evaluated as a device for taking calls or playing music the Jabras performed well during cycling.
Test 3: Calisthenics
The last test I did was callisthenics which is my personal preference for any strength related training. I had planned, originally, to do my normal set, however, while sniffing around the Jabra Sport Pace app I found a tab of cross training workouts. I thought I might use these to test out the performance of the headset and to do some new callisthenics.
Hunting around the workouts they seemed perfect, various time lengths hitting various areas of the body. When I came to do the test though I was really disappointed to find out that these are limited to the higher models of the Jabra range such as the Jabra Elite. I don't see any good reason why this has to be limited to certain models. It's not like monitoring heart rate is necessary to complete the circuits. It would have been nice just to have voice prompts on the Sport Pace letting you know when to change exercise and when to rest between sets. There has been a lot of effort put into creating content for this part of the app (for each exercise you can watch a video of a trainer doing the exercise to show you how) and it seems silly to be so restrictive in this access.
So, back to my normal workout then. I did press ups, pull ups and squats with the Jabras on and they were great. The music quality was excellent and they did not get in the way at all as I moved around. As I was static during this workout there was no real interaction with the Jabra app and so I just used the Jabras to play music. I can't say it made the callisthenics pleasant but it did definitely take my mind off the boredom I feel when doing strength type exercises. Given that the Bluetooth has a decent range I was able to complete the workout without having my phone on my person, so it was all pretty lightweight. I definitely liked the Jabra Sport Pace for callisthenics.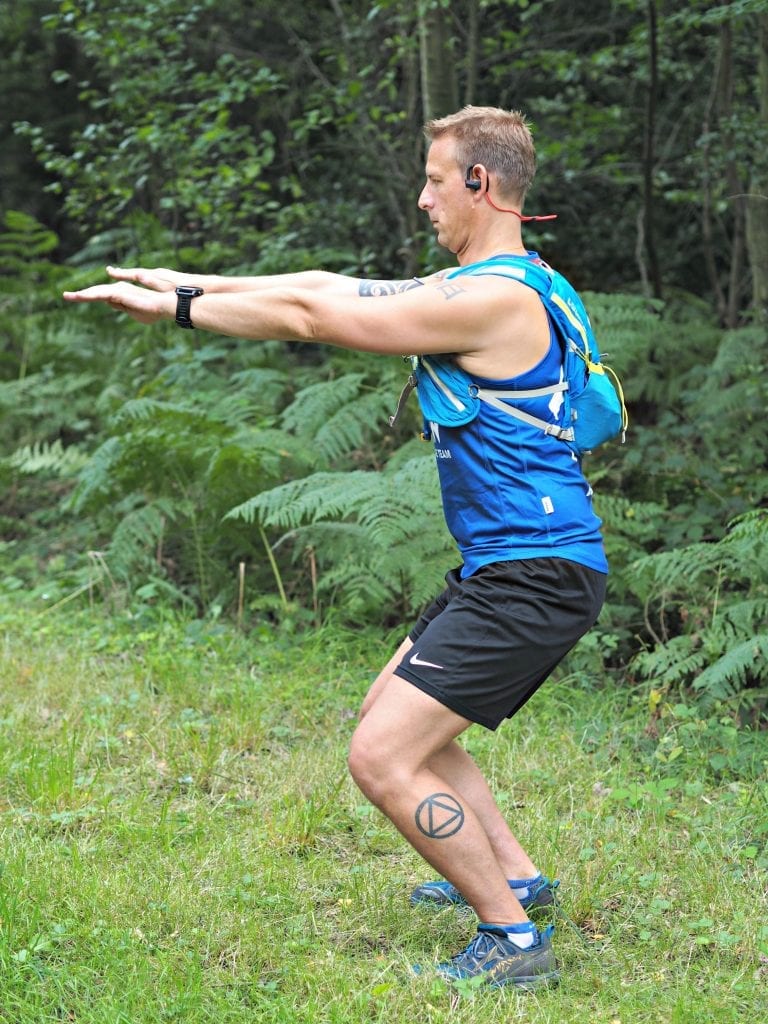 Conclusion
So, where do I stand on the Jabra Sport Pace? Honestly, I'm in two minds. The things I like I really like a lot, but the things I don't irk me. So annoying stuff first, the headphones are being sold on their 'sport' functionality and the GPS part of that is flaky. I suspect that the current iteration of the app just needs some updating. I had some very strange behaviour getting the phones to connect to the app when they had connected to the Bluetooth so I think there are a few glitches there. The GPS accuracy is rubbish though. Another big (and I mean massive) gripe is the lack of access to the Crossfit workouts. There doesn't seem to be any reason for this and it really annoyed me, not least because I found myself looking forward to doing strength based exercise, which is a weird feeling.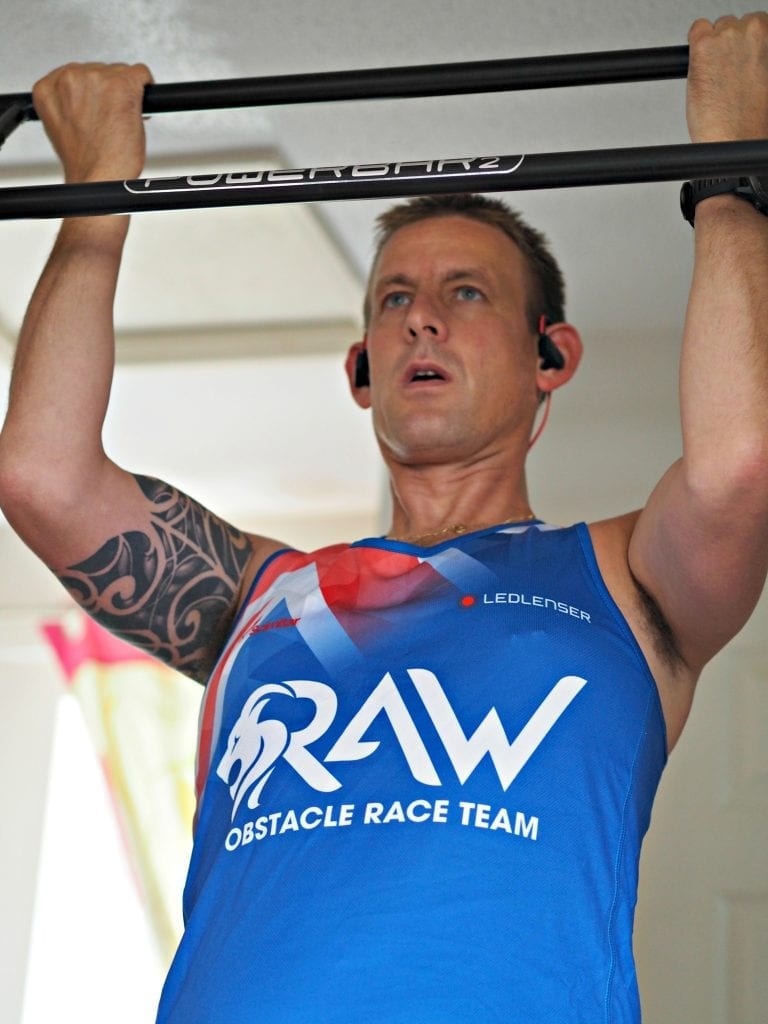 The good things are very good though. The hooks on the earphones mean that they are very stable when exercising, so much so that I barely noticed they were there after a while. The sound quality is also excellent. Some reviews have criticised them for being too bassy and indicated this is a modern affectation. I agree as I remarked the bass is strong, but for me, this is smart thinking, when riding and running I had a really good sense of the music without having the volume super high. The phone functionality works well and the controls are simple and easy to actuate.
Crunch time then, would I recommend these headphones? Well, if you're looking for something to track workouts with, no, basically. That side of the functionality is broken. It looks to me like it's an issue on the app side rather than in the hardware but that's no guarantee things will change. That being said when I wanted to track workouts I got a device specifically for that.
If, on the other hand, you want to be able to listen to music while working out at a pretty high level of quality with minimal fuss, then yes, I'd recommend the Jabra in a shot. It is true that there are cheaper Bluetooth headsets out there but I'm a fan of buying quality as I believe it saves money long term. For fit, sound quality and ease of use, for me, these are a good value pair of earphones.
Jabra Sport Pace RRP £79.99, sold her for £66.66