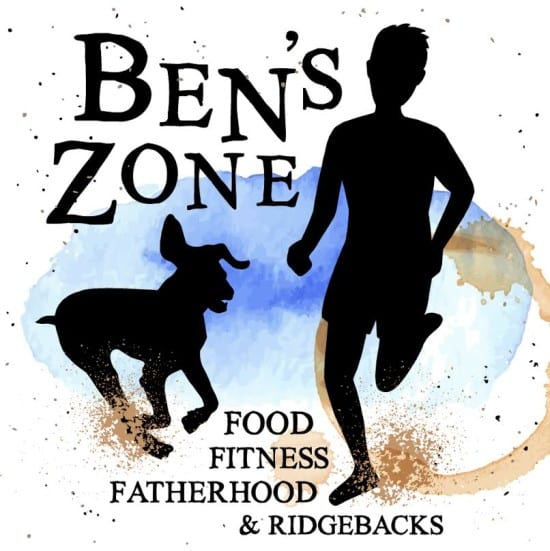 Welcome to a weekly feature on my blog – Ben's Zone. Written by husband… Ben. A foodie, coffee obsessed, ex-smoking, ex-drinking and Ridgeback loving Dad. Who is also seriously into his fitness.  You can find him on the blog (most) Sundays. Enjoy 🙂
---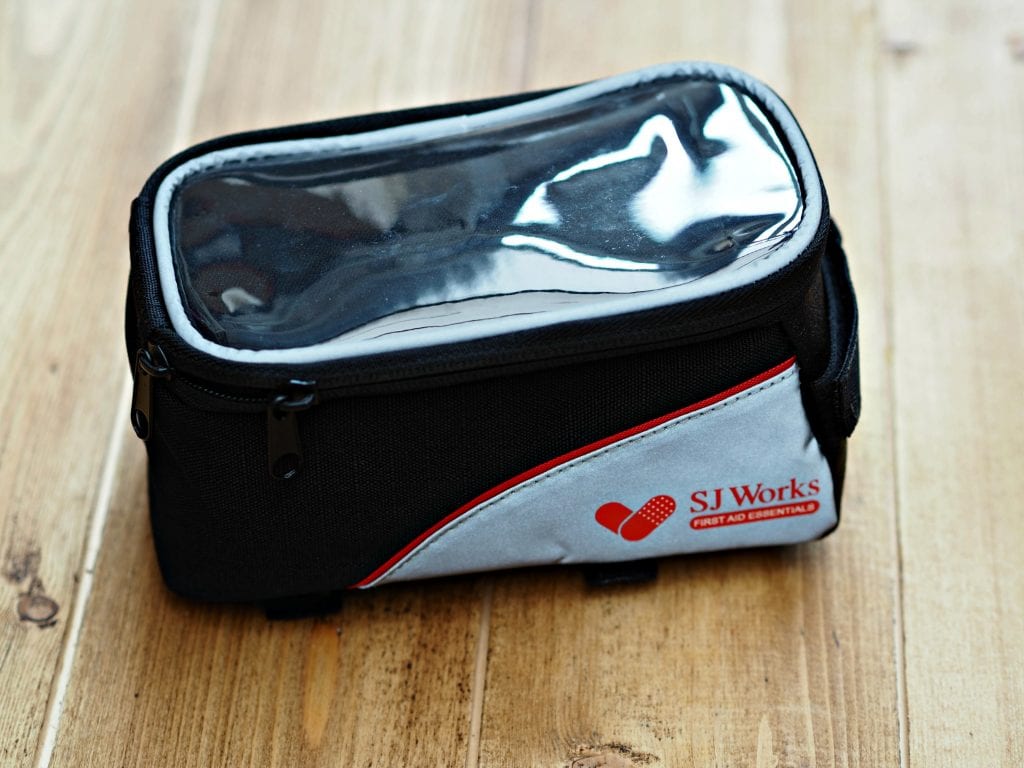 SJ Works Bike First Aid Kit Review
I hate being in a situation and not being able to do anything, particularly where the situation is one involving people needing help. For this exact reason, ever since I have been able to, I have studied first aid. I'm no aficionado, but it's often the case that most people don't want to volunteer to be the workplace first aider and so just by putting my hand up I've had a lot of free training. What it has taught me is that for the most part, it's about knowing your limits and knowing when to call in expert help. But, there are times when it's been handy to know how to help people who have hurt themselves.
I'm a pretty keen cyclist and when we think of bike related injuries our mind automatically shifts to downhill riders stacking it massively or to huge pile ups in the peloton. It's not all on the extreme end though. Bikes are super fun but there's plenty on there to cause minor and not so minor injuries and it pays to be prepared.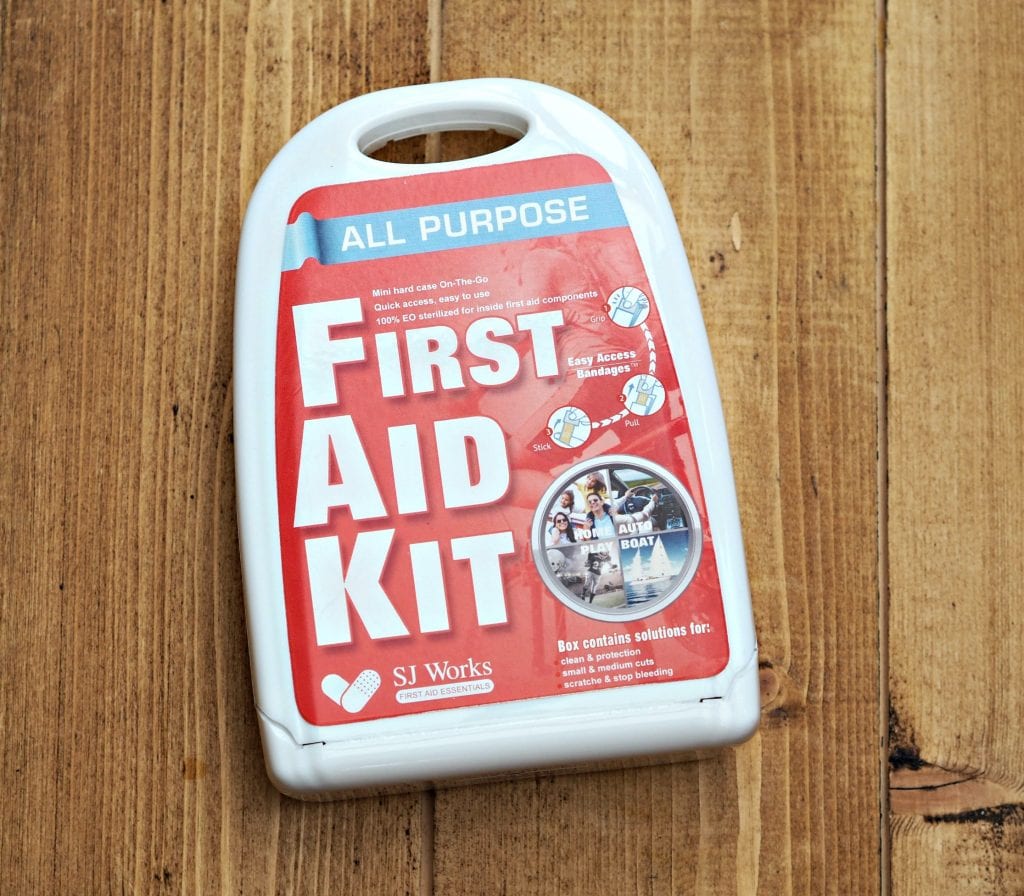 It should be evident in the world of today that the most important first aid tool anyone can have is a charged up mobile phone. First aid is what you do before the ambulance arrives. If there is no ambulance coming bad situations can become fatal. Past that though, with a little knowledge and some basic items, you can get the process of treatment started and maybe avoid even using an ambulance. To this end, I've been sent 3 bicycle first aid kits to review, all by SJ Works.
All Purpose Mini First Aid Kit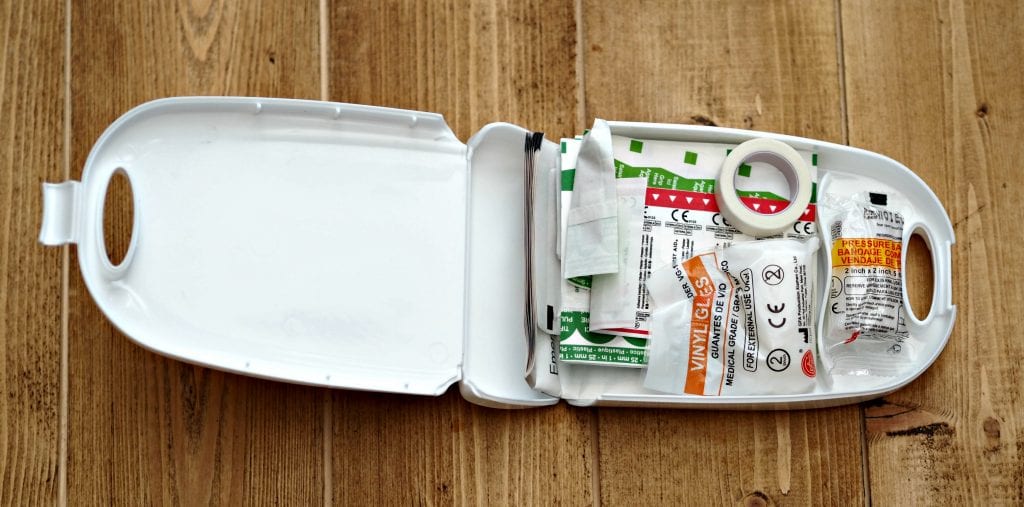 First Up is the All Purpose Mini First Aid Kit available at £6.99. This is a low price for a basic kit but it's pretty handy. The plastic hard case is rugged enough to be thrown into a rucksack and compact enough to go into a hydration pack such as a Camelbak Mule. It's even small enough to fit into my Camelbak Marathoner running vest. As you'd expect from the size and the price there is a limited range of supplies but it's far from useless. There are a couple of small bandages, supplies to clean and dress minor wounds and a longer crepe bandage for pressure dressing wounds. To be honest, the only thing I felt it is missing was a triangular bandage for making slings. It's quite possible that on a bike you're going to get a wrist or collarbone injury that might require a sling. You can try and cobble something together with the crepe bandage but a triangular bandage is much easier. That being said, for the size and price, it's a lot of punch for a small package. I should mention this is sold as a budget first aid kit not bike specific.
Saddle Pouch First Aid Kit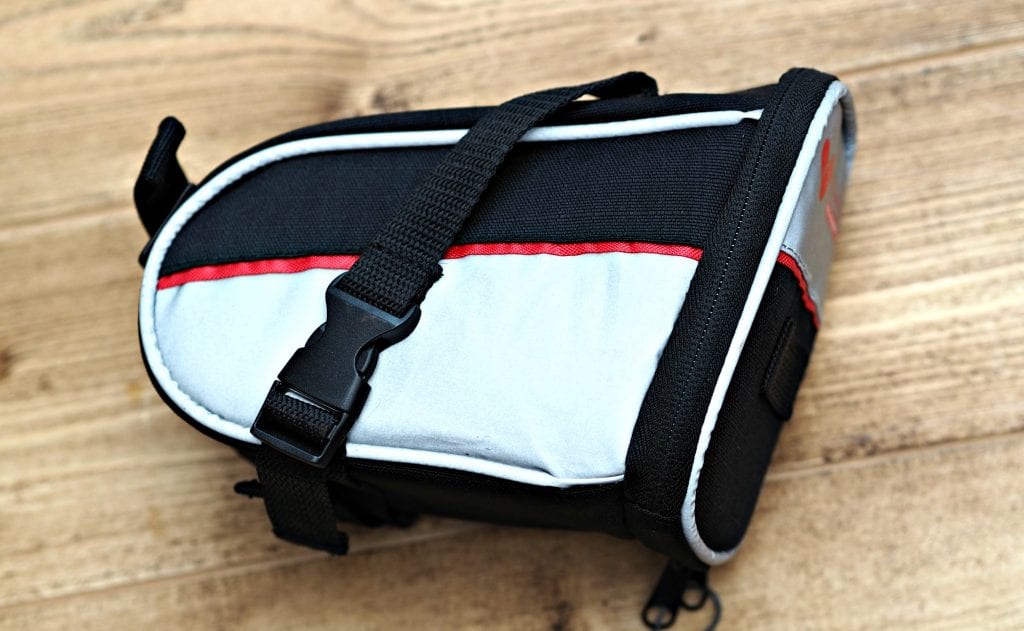 Next on the test is the Saddle Pouch First Aid Kit. This is a big jump in price at £29.99 but does contain a reasonable amount of stuff. There are more bandages and the all important triangular bandage is included. There is basically a lot more of everything in this kit so it can be used a few times before needing to be replenished. The saddle bag itself is also well constructed and able to stand up to rain/mud thrown off the trail pretty easily, it also has a good amount of reflective material. I would go so far as to say that there is probably room for a puncture repair kit in there, if not a spare tube. As with the other two kits on being review there is a handy first aid sheet included. I liked this as, despite 25 years doing first aid, I've been in situations when I blank. The quick reference sheet is a nice, common sense touch.
Smart Phone Solution Kit
The final kit being reviewed is also £29.99, the Smart Phone Solution kit. This kit is designed to go on the top tube of the bike and includes a clear covered phone pocket (through which a touch screen can be used) and an extension so that earphones can be plugged in while the phone is on the bike. There is also a size of bandage not found in the saddle bag kit. I should have mentioned earlier that both of the more expensive kits include a foil blanket. This is another really nice touch. Most likely on a trail, any injury that requires an ambulance is also going to mean a risk of shock, keeping in body heat is key in the treatment of shock so this simple addition could, literally, save a life.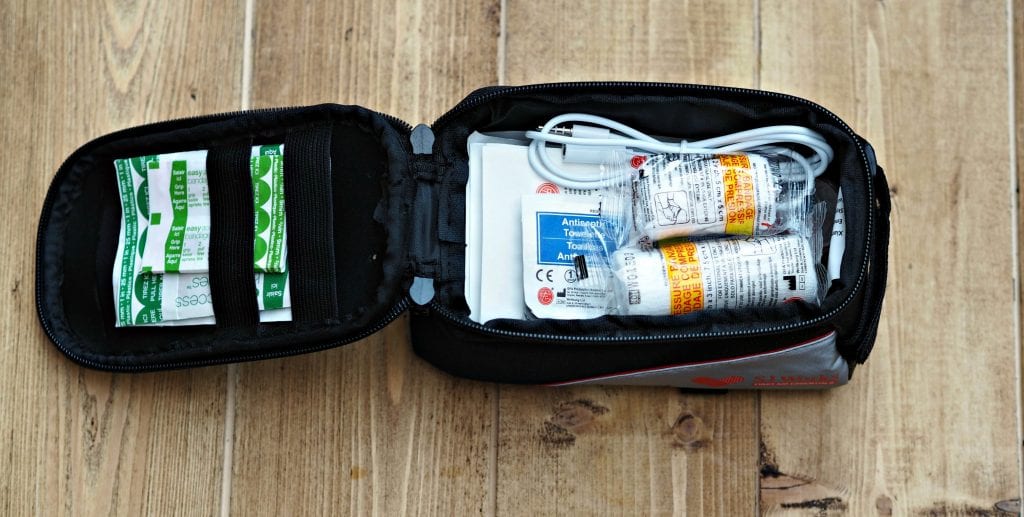 Of the 3 kits, I'd probably go for the Smart Phone Solution kit. It's the same price as the saddle bag with a similarly convenient form factor and slightly more stuff. I priced it up against similar kits and I'd say the price was also right. All in all, good gear.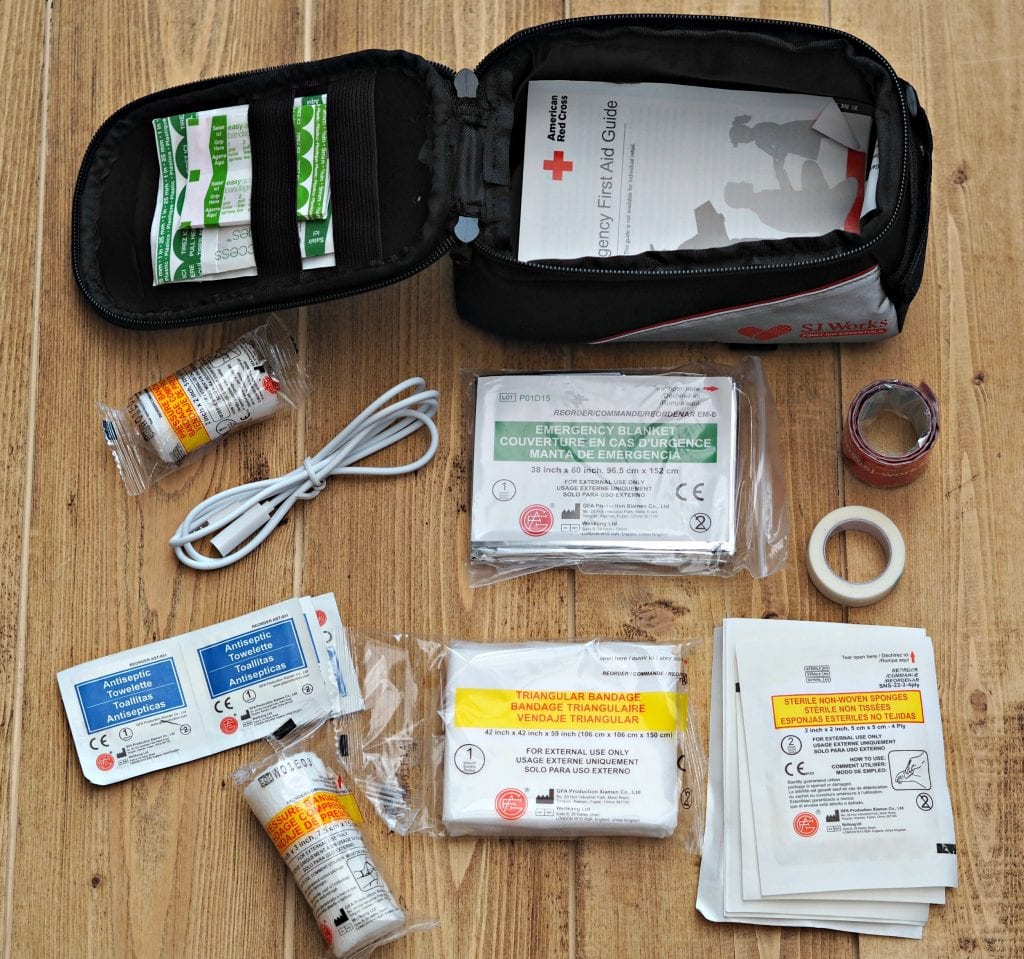 Giveaway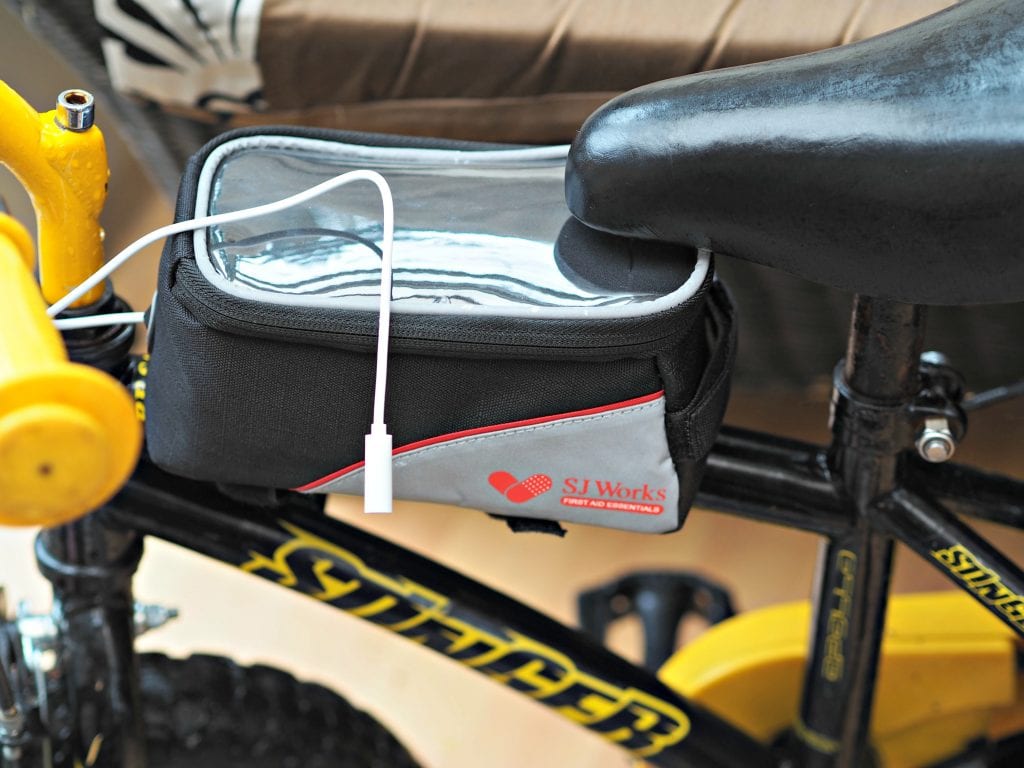 If you would like to get your hands on your very own first aid kits from SJ Works, I have one to give away. All you need to do is enter below.
Terms and conditions: One winner will win one SJ Works First Aid Kit. The competition is the UK, Germany, France, Spain and Italy. The winner will be chosen randomly and contacted via email. If the winner does not respond to the email in two weeks, a new winner will be randomly chosen. The giveaway will end on 20th August 2017 at midnight.
*Disclosure: I was sent the above items for the purpose of this review, however, all opinions are my own.