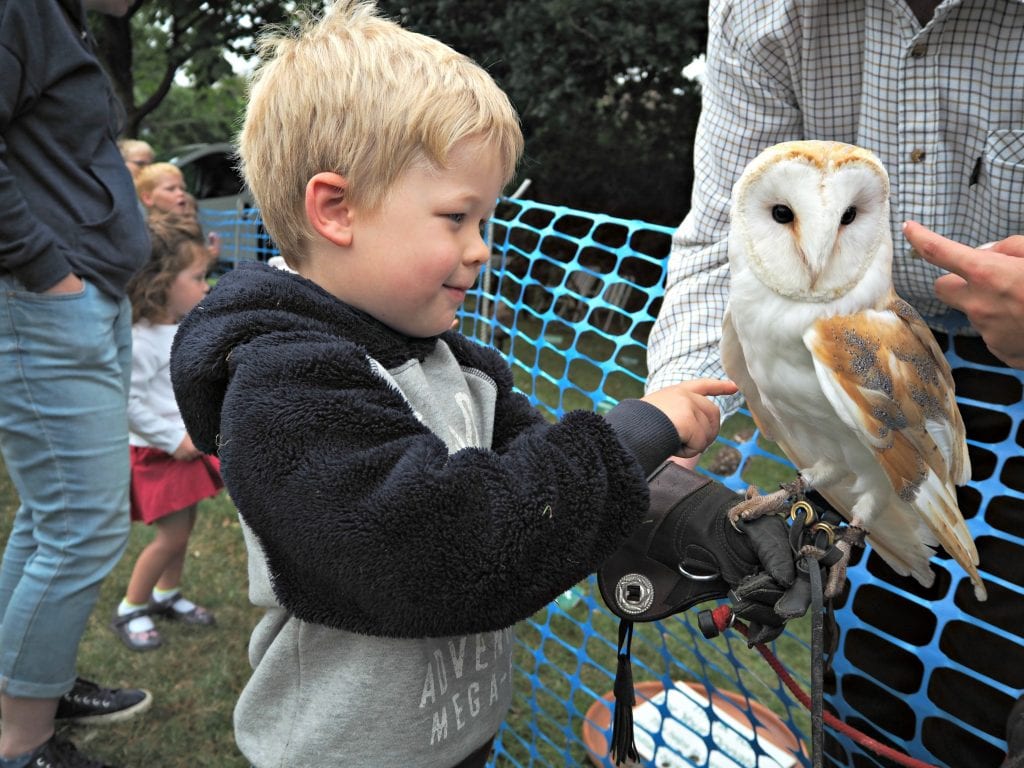 Summer Holiday Activities in Bracknell and Ascot 2017
Are you looking for something to do with your children this summer holidays? I love the summer holidays, last year we had the best time and created some awesome memories. Last year after seeing so many people on my Facebook asking for ideas of things to do, I wrote a blog post about what was going on in my local area, that proved to be quite popular. So I thought I would do it again for this year!
This list is my no means exhaustive, so if you want add something to the list or want to share a great event with others then please drop me a line – lovelylaurasblog@gmail.com.
I've divided this into three sections. Places that have events on certain dates. Places you can go anytime and free parks and places I like to go to. I have not been to all the places listed on this blog post, but where I have been I have tried to add a comment with my thoughts.
Please note, details and dates are correct to the best of my ability. Like everyone I am susceptible to the odd typo. Where possible I have included website links to every activity listed below. Please check before you go as I would hate to have made a mistake and someone to have disappointed children because of it.
Summer Holiday Events
Beales Country Park
Outdoor wildlife park and gardens, you can view their website here.
Every Wednesday from 26th July to 30th August. 1.30-3.30pm. Meet the bugs.
Everyday in the summer holidays from 22nd July to 5th September – 10am-5pm. Summer Holiday Prize Draw Trail.
Every Wednesday from 26th July to 30th August. 10.30am-12.30pm. Pond Dipping sessions
Bracknell Fun Days – FREE
Bracknell Council run a series of fun days throughout the summer holidays, these are FREE and include activities like bouncy castles, petting zoos, laser tag, crafts, falconry and lots more. These are taking place in the following locations on the following days:
26th July Farley Wood Centre, Binfield
28th July Warfield Memorial Ground
2nd August Great Hollands Recreation Ground
15th August Morgan Recreation Ground Crowthorne
16th August Braybrooke Recreation Ground
23rd August Carnation Hall Winkfield
30th August North Lake South Hill Park
11am – 3pm
All details are on the Bracknell Forest Children Centre's Facebook Page.
Bracknell Children's Centre
As well as the fun day programme above, they also have classes and activities on at different children's centres throughout the summer holidays. From family football and rugby classes, to starting school workshops and baby classes.
All details are on the Bracknell Forest Children Centre's Facebook Page.
Bracknell Libraries – Summer Events
If your children like reading then make sure they sign up for the summer reading challenge, they have to visit the library 4 times and read and borrow at least six books in the summer holidays.
Here is a list of libraries with craft activities taking place in Bracknell libraries this summer:
Bracknell Library Tues 22nd Aug 2-4pm
Binfield Library every Tues and Thurs 2- 4pm
Birch Hill Library every Thurs 10am-12 noon
Crowthorne Library Sat 22 July 2-3pm
Crowthorne Library Mon 21 Aug 10.30-10.30am
Great Hollands Library every Fri 2-4pm
Harmans Water Library every Thurs 2-4pm
Sandhurst Library every Tues and Thurs 3-4.30pm
Whitegrove Library every Tues and Thurs 10-12noon
Donations and charges may apply.
Special activities in Bracknell Library:
Tues 25th July 2-4pm – Build a dog house – £4 per child
Thurs 7th August 2-4pm – Meet the dogs and find out what they do – £3 per child
Please book your place at Bracknell Library 01344 423149.
Special activities in Crowthorne Library:
Wed 2nd Aug 11am-12noon – Telling the time -for children aged 6-8 years
Tues 15th Aug 11am-12noon – A day at the zoo- for children aged 5-6 years
Wed 16th Aug 12noon-1pm – Creative writing- for children aged 8-9 years
To book your place please contact Crowthorne Library on 01344 776431
Zed & Dez author reading and craft at Sandhurst Library:
Thurs 24th August at 3pm
Join the secret world of Zed & Dez as they solve missions in the village of Champton using fantastic fantasy gadgets, all without the grown-ups knowing. Oh, and solve some tricky jokes along the way!
Murder in the library!
This summer all young detectives are invited to come and try out their sleuthing skills at one of our exciting murder mystery events.
Monday 7th August – 11am – 12.30pm – Binfield Library
Wednesday 16th August – 11am – 1pm – Sandhurst Library
Tickets £1
To book a space please contact Binfield Library 01344 306663 or Sandhurst Library 01252 870161.
Buckleberry Farm, Reading
Children's farm with indoor and outdoor play. More details on their website.
3rd August – Teddy Bear's picnic.
Chiltern Open Air Museum, Chalfonts
Open air museum based in Chalfont St Giles, Buckinghamshire. We reviewed Chiltern Open Air Museum last year, you can read my review here.
29th – 30th July – Medieval England.
25th July. 1st, 8th, 15th, 22nd and 29th August – Terrific Tuesdays. Family activities, games and crafts all day.
5th and 6th August. Highway Men.
12th and 13th August. Ragged Victorians.
19th – 20th August. Tudor Courtroom.
27th – 28th August. Tudor Times.
Chiltern Open Air Museum website.
Creative Little Footsteps, Pre School
Summer holiday play sessions for children under 5.
23rd and 30th August – 9.30-11.30am.
£2 per family including refreshments.
Church Hall, Church Road, SL5 9DP.
Call 07467 126924 for more information, or just turn up on the day.
Fundraiser, Bracknell Rugby Club
A fundraising event for a local girl Ivy who needs brain surgery. Prizes, stalls, bouncy castles – a fun family day out.
Saturday 6th August – 11am – 6pm.
Giggles Indoor and Outdoor Play centre, Bagshot
Soft play centre, with outdoor garden for 0-8 year olds.
Holme Grange Craft Village – Wokingham
Holme Grange is a craft village and coffee shop open 7 days per week. But they are also running special events for children during the summer holidays listed below. You can visit their website here.
25th July – 10am – 3pm – Creation Station craft activities. 11am – 3pm – pony rides. 11.30am – 12.30pm Pizza workshop.
27th July – 11am -3pm Creation Station craft activities, pony rides.
28th July – 10.30am – 3.30pm Glass workshop.
1st August – for whole month – summer holiday trail
1st August – 11am -3pm Creation Station craft activities, pony rides. 2.30-3.30pm pasta workshop.
3rd August – 11am -3pm – Creation Station craft activities, pony rides, Berkshire Reptile Encounters
4th August – 10.30am – 12pm – Art clay silver taster workshop.
8th August – 11am -3pm -Creation Station craft activities, pony rides
10th August – 11am -3pm -Creation Station craft activities, pony rides
15th August – 11am -3pm -Creation Station craft activities, pony rides
17th August – 11am -3pm – Creation Station craft activities, pony rides, Berkshire Reptile Encounters
22nd August – 11am -3pm -Creation Station craft activities, pony rides
24th August – 11am -3pm -Creation Station craft activities, pony rides
Charges may apply.
Jakes Soft Play and Mini Farm – Sandhurst
For children up to 11 years old.
They have a huge summer holiday time table of events including pond dipping, a circus, guided bird walks, treasure hunts and music time. It's actually too much for me to type out, so take a look at their events calendar here.
Little Muddy Boots, Ascot
Children's gardening lessons aimed at 2 to 5 year olds. Visit their website here where you can book online. I also reviewed their classes last summer and loved them, and have since been to several more. They also now run Forest school classes, which I really want to try.
27th July, 3rd, 10th, 17th, 31st August – Forest school classes.
Magical Maths, Summer Camp
Wildridings School, no more than 12 children per children. Children can learn maths puzzles, tricks and games.
Morning sessions 9-12am, afternoon 1-3pm. £15 per session, £5 stay and play lunch break, £10 for a second session in the same day.
Monday 7th, 14th, 21st August
Wednesday 2nd, 9th, 21st and 23rd August
Friday 4th, 11th, 18th and 25th August
Email: wendy@magicalmathsclub.com or visit their website.
Messy Monkeys, Ascot
Messy play classes for babies and toddlers.  Classes aimed 18months – 3-4 year olds.
Toddler sessions – 1-1.45pm. Starting 7th August for 6 weeks.
Baby sessions – 2.30-3.15pm. Starting 7th August for 6 weeks.
Visit the Messy Monkeys website to book your session.
Music with Mummy
Music with Mummy classes for babies and toddlers. Teddy Bear's Picnic and Regatta at Birch Hill Community centre.
8th, 9th, 10th, 14th and 18th August
Full details on the Music with Mummy Facebook page.
Odd's Farm, High Wycombe
We've been here several times as always have a fantastic time, farm animals, feeding and petting, sheep racing, tractor rides, outdoor adventure area, indoor soft play, play diggers and tractors. Lots to do all day.
22-30th July and 14-20th August – Perilous Pirates
31st July – 6th August and 21-27th August – Silly Scientists
7-13th August and 28th August – 3rd September – Supreme Superheroes
Photography Classes for Teens and Tweens
Run by Shoot from the Heart – Kerry J photography. Full booking details available here.
25th July, Woking
26th July, Guildford
Tiny Talk, Baby & Toddler Signing Summer Classes
Classes £6.75 per class. Classes take place at Chavey Down Memorial Hall. To book email michellew@tinytalk.co.uk.
Saturday 19th August – 10.45 – 11.45 – Under the sea. Suitable for children walking to 4s.
Saturday 19th August – 11am – 12pm – Cheeky monkey party. Suitable for children under 18 months.
Older siblings up to age 5 welcome in both classes.
UK Wolf Conservation Trust, Reading
Wolf Sanctuary in Reading, Wednesdays are visitor days. 2pm is feeding time with the wolves. On Wednesdays there are lots of activities for the children including crafts, nature trail, quizzes and bug boxes. Full details on their website.
8th August – Big Bug Extravaganza
22nd August – Bug Quest
Wellington Country Park
Outdoor park with play areas, go-karts, camping, dinosaurs, nature trails, animal petting farm and play sand and diggers. My advice, it's not great on a rainy day and take a picnic as the I found the cafe pretty expensive. You can visit their website here.
28th and 29th July – Welly on the wild side
5th and 6th August – Teddy Bear's picnic
12th and 13th August – Fairies and Pixie weekend
19th and 20th August – Pirate weekend
26th – 28th August -Big inflatable takeover
3rd, 10th, 24th and 31st August – Shire horse rides
Windsor Castle
Who doesn't love a castle? Private guided tours are available.
Live Shakespeare performances, probably more suited for older children during the summer:
3rd – 28th August – 11am – 4pm – Fierce ladies & naughty knights.
2nd September – 11am – 4pm – Family Saturday in September: Knights in training.
Details on their website.
Local Activities – Any Day
Aldershot Military Museum
A museum for the military going back to 1854. Family activities, talks and picnic area. All details on their website.
Bocketts Farm, Leatherhead
Great fun, we had a lovely time when we went there. Lots of animals to pet and feed, play area, soft play, ride-on tractors, loads of fun. Visit the website here.
Bracknell Leisure Centre, Bagshot Road
Inflatable aqua run – an 18 metre inflatable aqua run in the training pool 1-3pm Monday – Saturday. Read full details on the Bracknell Leisure centre website.
California Country Park, Wokingham
Children's play area, cafe and paddling pool. £2 per child free to enter the paddling pool, plus you need to pay for parking. Great when the weather's warm. Pool open 10.30am-5.30pm. Full details on their website.
Dinton Pastures Country Park
This is a new to me park, I just found it courtesy of Google. I cannot see if there are any charges but it looks like a really nice adventure park with a sand pit too. View the website here.
Extreme Motion, Windsor
This looks like great fun from zorbing, bike hire and crazy golf there are activities for all ages. You can visit their website here.
Gravity Force, Camberley
A trampolining centre in Camberley. They run different sessions aimed at different age groups. Looks like great fun and a great way to burn energy.
Go Ape, The Lookout
For tree top fun and forest Segway adventures. There are courses available for all ages and group packages available, have a look on the Go Ape website. Although for the Segway you need to be over 10 and weigh at least 7 stone. You can also get 10% off on Bracknell Council website.
Grays Farm, Wokingham
Pick your own fruit and vegetables. Also includes soft play, picnic area and farm trail. Visit the website here.
Hollywood Bowl, The Peel Centre
Bowling and amusements.
Kids eat, drink and bowl for £6.79 weekdays before 7pm
Prices vary, so based to check out their website for full details – no booking fee when booking online.
John Nike Leisure Centre, Bracknell
I think there are very few people in Bracknell who haven't heard of the John Nike Leisure centre. It's the place to go for dry ski slopes and ice skating.
Kids 'n' Action, Winnersh Triangle
Large soft play centre, with dressing up rooms, video games room and make believe high street and cafe.Separate soft play areas for different aged children. We've been here several times and had a great time, but it does get very busy.
Legoland Windsor
The Lego themed website in Windsor is great fun for all ages. We have had a season ticket for several years and love it. Although it gets super busy and can be expensive in the holidays. Top tips you can get tickets for much cheaper if you have Tesco clubcard points.
Little Street, Camberley
Open 7 days per week. Quite literally a little street with shops, a doctors, supermarket, cafe, fire engine, beauty salon and dress up. We went for my daughter's birthday and it was great fun. Suitable for young children. Pre-booking recommended.
Living Rainforest, Newbury
The Living Rainforest is an indoor rainforest complete with wildlife and plant life. Great for rainy days, I like to take my children in the winter too as the rainforests are always warm! A day's pass gives you access for a year. Visit the website here.
Lookout Discovery Centre, Bracknell
A science discovery centre located in Swinley Forest. You do have to pay for parking there, but can get the cost discounted from your ticket. Lots of things to do there to help children how things work, as well as a little play shop, very small soft play pit and water play. Great for rainy days and it keeps my small children entertained for ages, but there is more for older children upstairs.
Lookout Discovery centre website.
Milestones Museum, Hampshire
We only went here (twice) last summer and again in January (read my review) and my son has asked to go back again this summer. On a rainy day there's lots to do. It's all about the past, from room sets up from different eras, old transport, a sweet shop when you can buy a rations amount of sweets. My son has asked to go back again this summer even though the dinosaurs aren't there. They have an interactive mystery adventure going on this summer holidays.
Odeon Kids – Bracknell, The Peel Centre
Films showing this summer: A Dog's Journey, Boss Baby, Smurfs: The Lost Village, The LEGO Batman Movie. Great for rainy days.
Showings usually start at around 10 am and start at £2.50 per ticket
You can book tickets on the Odeon Kids website.
Top of the Pots (formerly Leap Frog Ceramics), Warfield
We love it here and have been several times. It's pottery painting, fab fun for children and parents alike and also a great idea if you have a grandparent's birthday coming up or if you want to get organised for Christmas. For Mums who need to escape in the summer holidays they also run Pottery and Prosecco nights. During busy times it's best to book.
Their website hasn't launched yet since their name change, but they have a Facebook page.
Whoosh Play Centre
A soft play centre located within Bracknell Leisure centre on the Bagshot Road. Also has air con and a cafe
Windsor Leisure Centre
Missing Coral Reef (me too). There is a pool with flumes in Windsor, their website says that the flumes open at 4pm and unfortunately, I was unable to find a summer timetable on their site. You can have a look here.
West Morland Park, Warfield
A 8 hectar site in Warfield, Bracknell. With a pavilion, three tennis courts, football pitches, basketball hoop, play areas suitable for children aged 2-14 years. And a balancing pond. The tennis lawns are for members only for details on the Bracknell website can be found here.
FREE Places To Go and Parks
Don't miss some of the activities I have listed above that are free. Such as the Bracknell fun days, which are always great and the activities in the local libraries.
 Jock's Lane Park
Another fab park with a splash pad, lots of things to play with, cafe, picnic area and tennis courts.
Lily Hill Park
Lily Hill park is great for walks, picnics and cycle rides.
Lock's Ride Recreation Ground
Another place my children and I love. A park with a huge sandpit, splash pad and zip wires. It's a fab sun trap too. Highly recommended for picnics.
The Lookout
I have mentioned the Lookout Discovery centre above, but outside of the centre is an adventure playground. There also walks, hiking and cycling trails.
South Hill Park
I love South Hill park, it's so picturesque. There's a big playing field, two parks, one with a sandpit. A place for feed the ducks. It's a fab place for picnics and also has a cafe.
Phew, writing up this list was no small feat! I hope you all have a fantastic summer!