*Please note this post contains affiliate links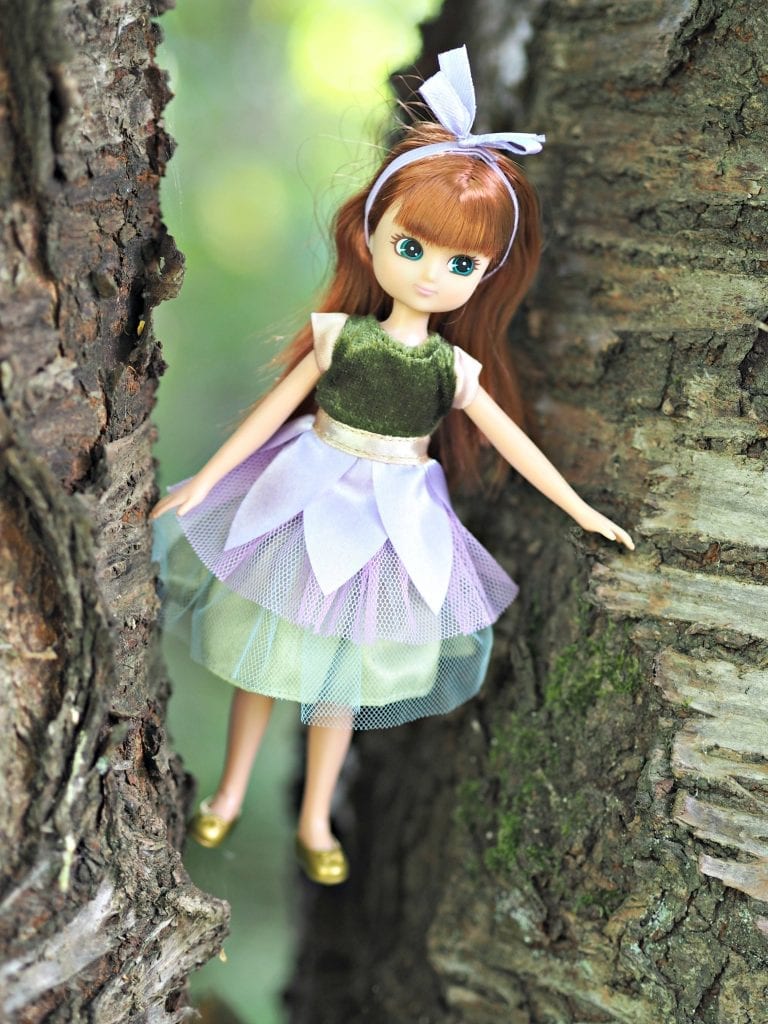 Forest Friend Lottie Doll & Scooter Set Review
We're big fans of Lottie Dolls in the house. If you haven't heard of them before, Lottie Dolls are children's dolls aimed at empowering children to be well, children. They are age appropriate, look like children, dress like children and encourage them to engage in outdoor play. The bodies of the dolls are designed on the proportion of a 9-year-old. And, as a mother, I love this ethos.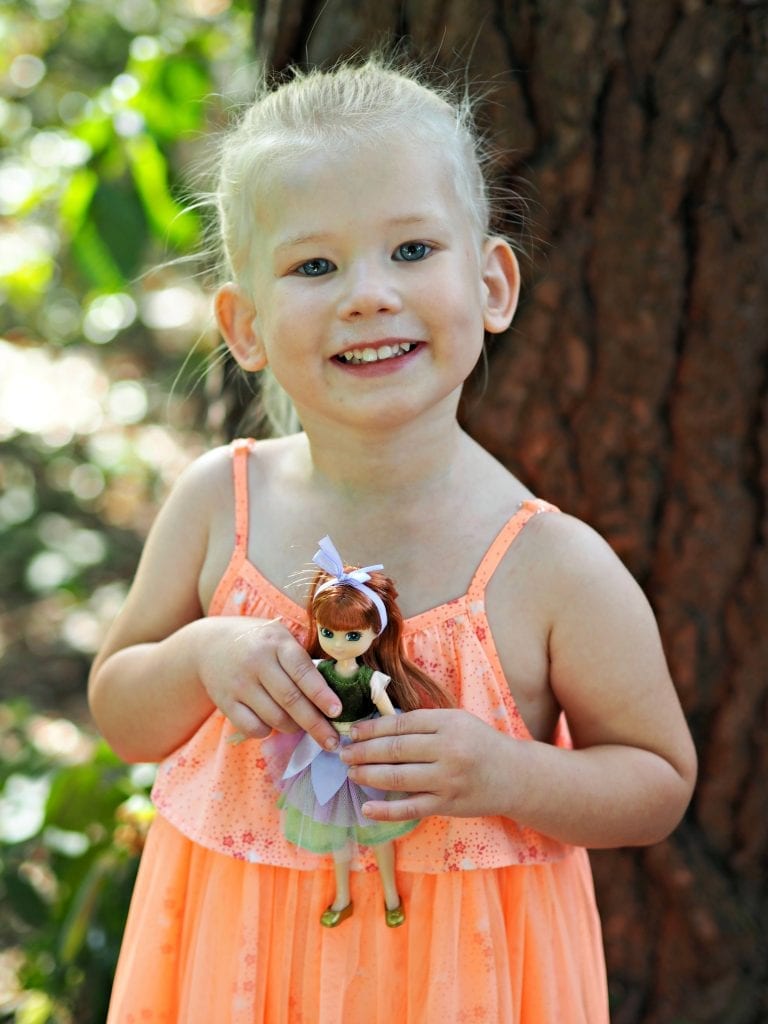 Dolls for children should look like children, and toys for children should encourage the outdoors, imagination and creativity. Of course, the obvious comparison is Barbie and as a girl I loved Barbie, so I'm not here to dismiss Barbie, but at the same time, I don't think all of her ideals are always the best match for young children. What I love about Lottie Dolls is that they are all about children. No make-up, a child's shape and child's clothes.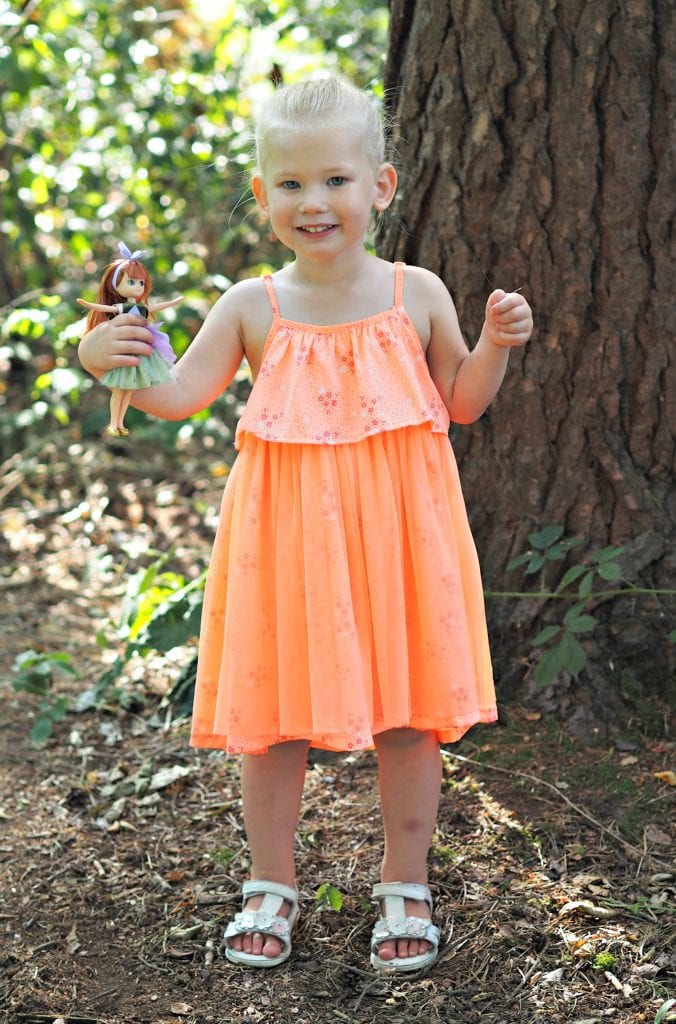 Aria already has a couple of Lottie Dolls – The Lighthouse Lottie Doll (which has been discontinued) and Muddy Puddles Lottie Doll. For the purpose of this review, Aria has been sent a doll from their new collection, the Forest Friends Lottie Doll. She was also sent the Scooter Set from their accessories range.
As soon as the doll arrived we have to take her out for a little trip. First, we went to the forest. A forest fairy should visit a forest should she not? Then we took Lottie to the park. Lottie went on the swings, slide and the bouncer. Both Lottie and Aria had a great time!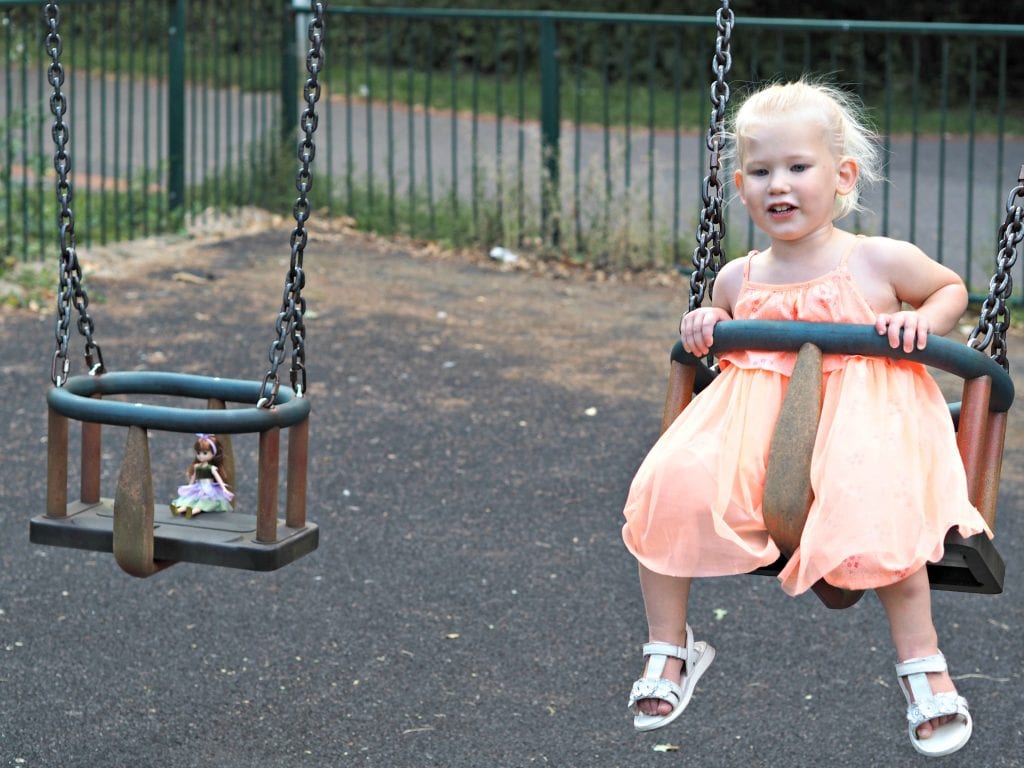 The next day, we got out Lottie's scooter set so that Aria could try that out. The set comes in parts, a scooter with clip on handles, a helmet for Lottie and a ramp for her to scoot over along with some stickers on a sheet that Aria and I stuck on the ramp together. Aria really enjoying playing with something with Lottie that she herself plays with and it worked well playing in the garden.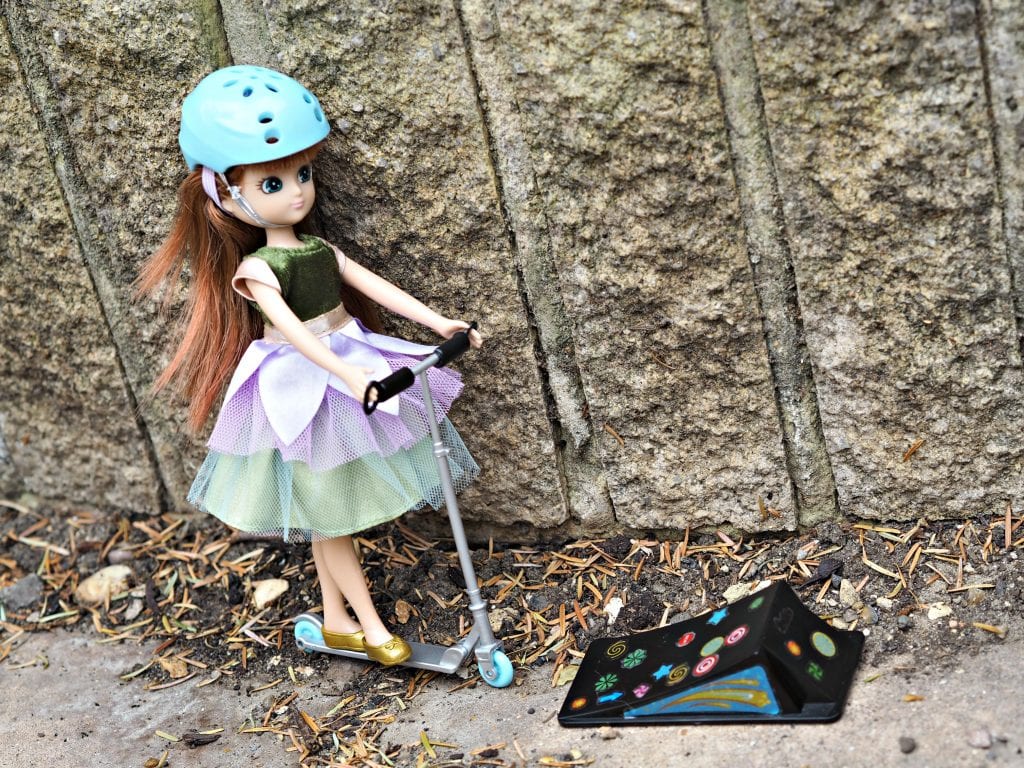 There is one thing I would improve about the Scooter Set. As you can see in the above photo it has little loops that you can clip onto the handles so that Lottie can put her her hands in and hold onto the scooter. These handles were really fiddly, you had to clip them onto the handles, but they really easily fell off. Whenever Aria is playing with them I am constantly being asked to clip them on. I'm actually tempted to super glue them on, but I don't think they need to be separate clip-ons, it would be great if the handles were just built into the scooter design.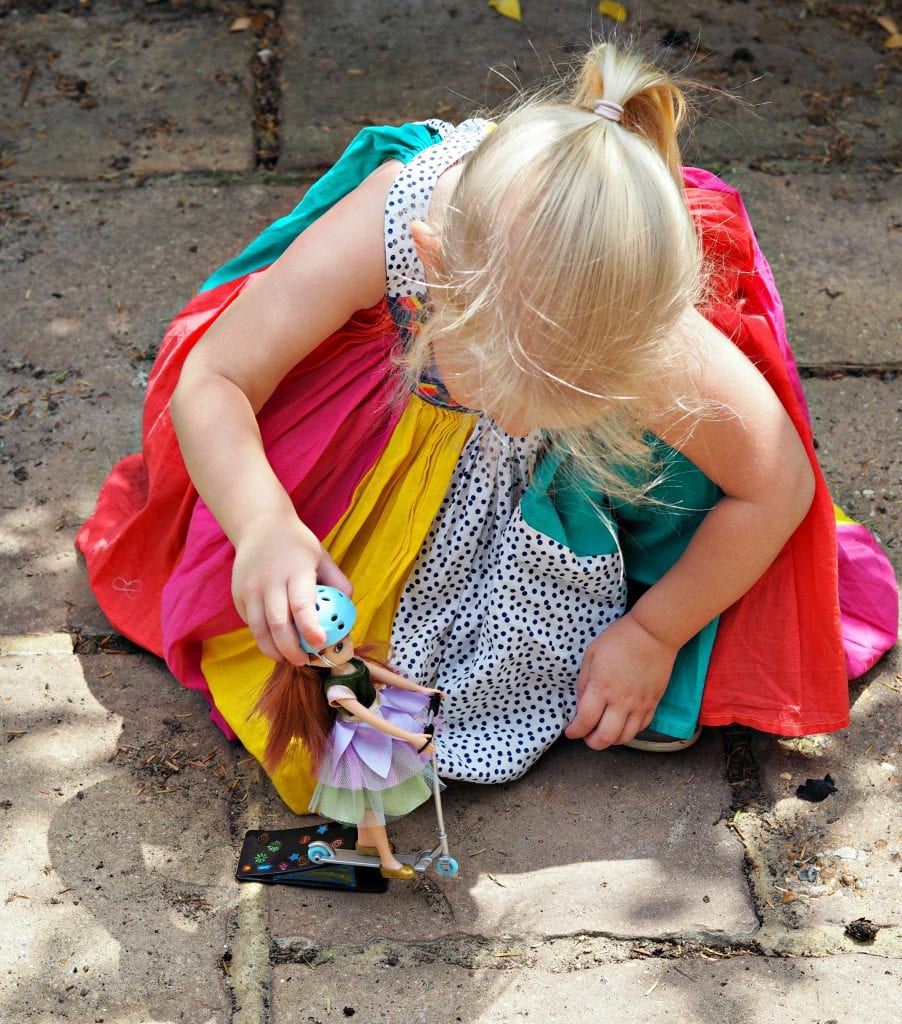 We really have both loved the items we were sent from Lottie Dolls. Aria adored the Forest Friends doll and thought she was a fairy. She is a lovely size that means she is really easy for Aria to carry about with her and take on adventures. Despite a small niggle with the scooter set, it's a great little add on, that encourages imaginative play and is a nice toy that children can recognise that they will play with themselves.
Lottie Doll Forest Friend £18.99
Giveaway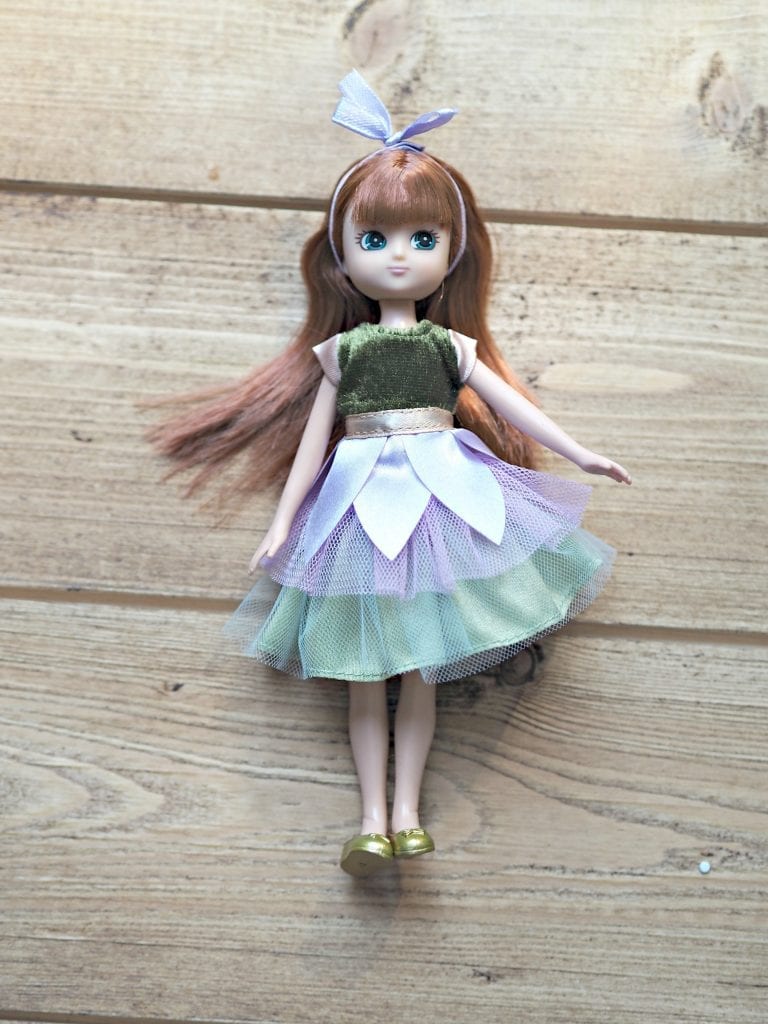 Would you like to win your very own Lottie Forest Doll? Then enter my competition to be in with a chance of winning. I have one Lottie Forest Doll to give away. Enter your details below.
Please note all entries to this Lottie Doll competition will be passed along to Lottie Dolls to be signed up for their email newsletter. Your details will not be passed onto any third parties and you can unsubscribe at any time.
If you can't wait for the competition and want to get your very own Lottie Doll, you can buy them online at www.lottie.com. You can also follow them on social media on Twitter, Facebook and Instagram.
Terms and conditions: One winner will win a Lottie Forest Doll. The competition is open worldwide. The winner will be chosen randomly and contacted via email. If the winner does not respond to the email in two weeks, a new winner will be randomly chosen. The giveaway will end on 6th August 2017 at midnight. 
*Disclosure: We were sent the above items for the purpose of this review, however, all opinions are my own.