Our French Holiday Highlights – June 2017
We have just got back from a really amazing holiday in France. We spent the last two weeks of June in Sables D'Olonnes on the Western Coast and really did have a fab time. I've written on the blog on how we had decided to take my son out of school for our summer holiday, so you can read on that post why we decided on going in June.
We decided to go fo a villa holiday as I personally think it's the most practical choice for small children. When the children are asleep at least you're night confined and tip-toeing around a hotel room. We stayed in Les Jardins Chateau d'Olonne. We have stayed in these villas before and they are lovely villas all on a park together. Our villa had 3 bedrooms, a well-equipped kitchen including a dishwasher, washing machine and coffee machine. But most importantly our very own heated pool in the garden. Which really was an absolute highlight. In the first week when we had good weather, my son was barely out of it.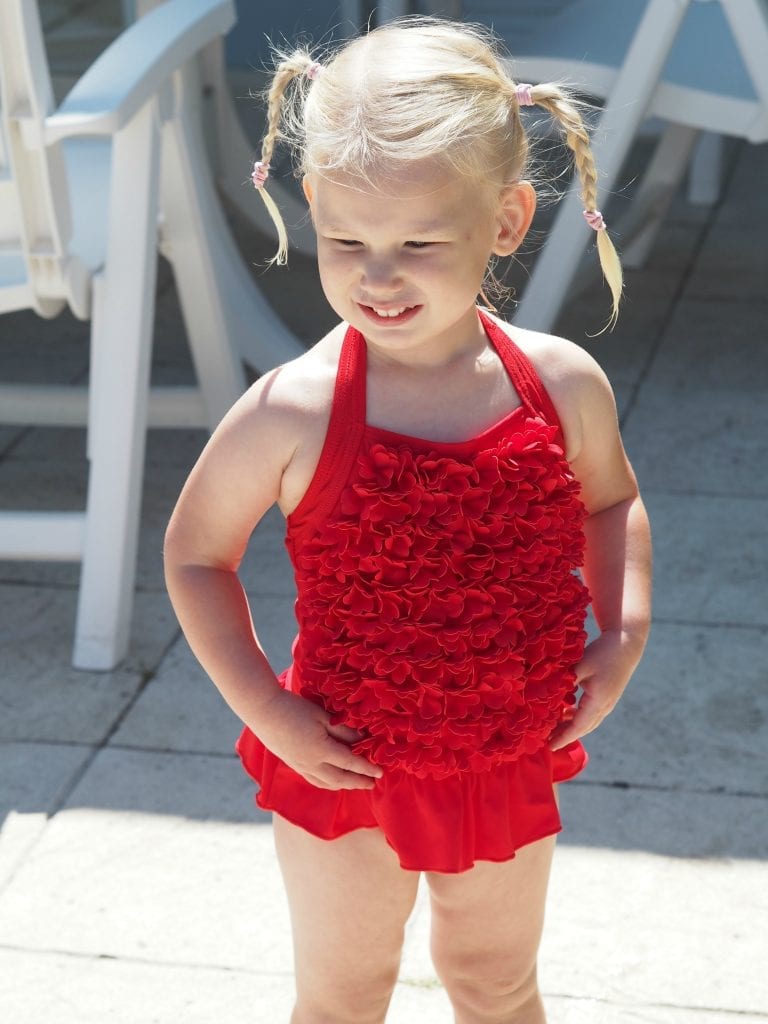 The pool did make me quite nervous at first with two small children, but French law states that pools should be alarmed. The alarm is left constantly on and you can turn it off to get into the pool, but after a while of no activity, it automatically arms itself again. We had strict rules that the children were not allowed in the garden without an adult. My husband and I really laid it thick on how important this was and they actually really got it. On the second day though, we did have a small accident, my husband was out in the garden and my daughter was playing by the side and tripped and fell into the pool. My husband was in the pool after her faster than you could blink, and amazingly my son who was in the pool grabbed her and had hold of her before my husband did. But, I think in an odd way this was a bit of a mixed blessing as it then gave the children a healthy respect for the pool and pool safety.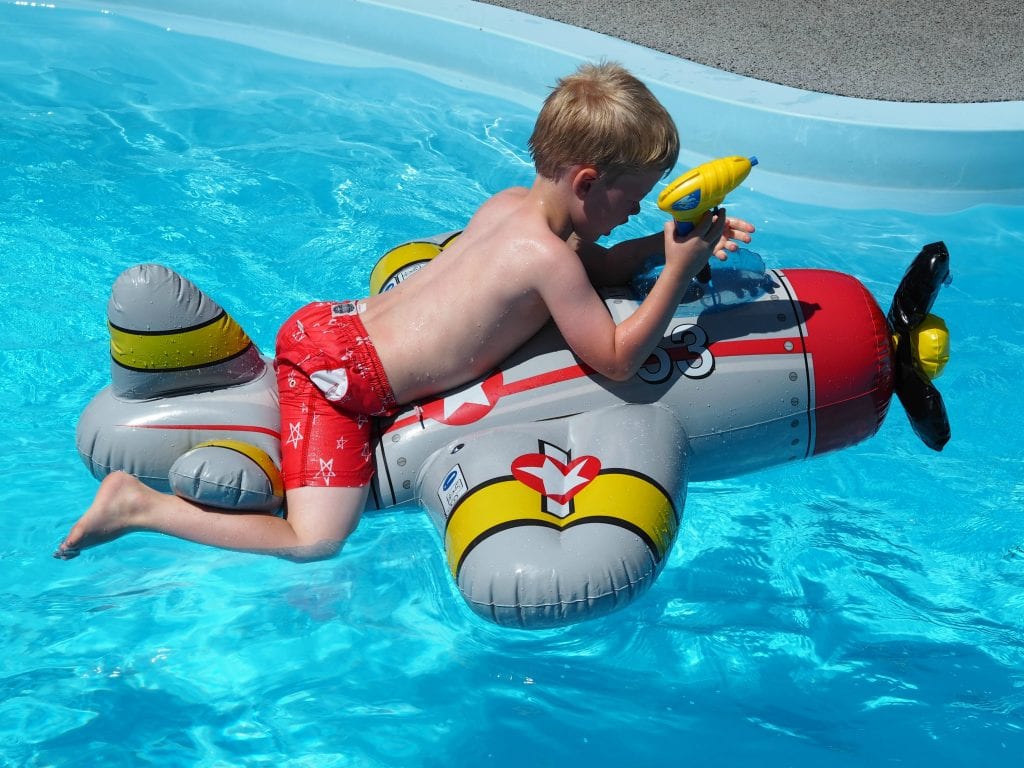 The first week of the holiday we had glorious sunshine and high temperatures. So much so that for the first couple of days we barely left the villa. Sun loungers, BBQs and the pool. What more do you need? We found this rather awesome inflatable aeroplane with a water gun on the top in the local supermarket – which my son loved and we had a great amount of water gun fights in the pool too. As Logan seems to prefer swimming underwater to on top of it, my husband also decided to teach him to snorkel in the pool. I think more than anything he just through the mask and snorkel were really cool!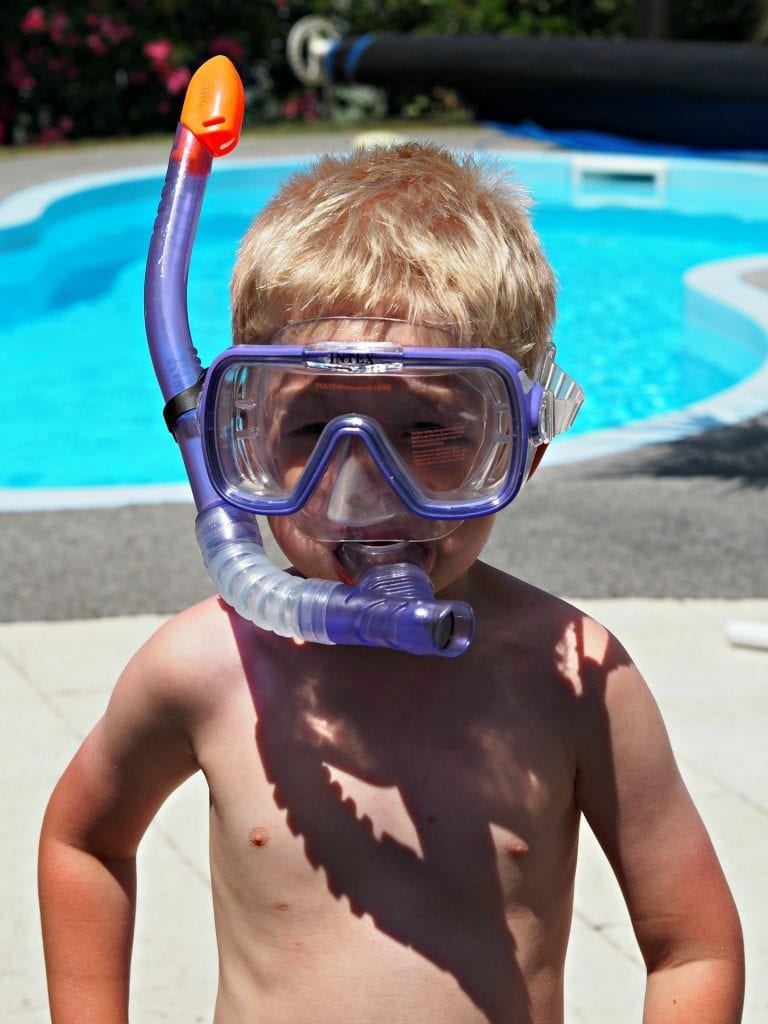 My husband celebrated his 40th birthday while we were on holiday and on the day itself we visited Les Sables d'Olonne Zoo, which my husband reviewed earlier in the week. It really was a fantastic day out, I think one of the really fun things was being able to feed the birds and the children's utter delight when the birds landed on their Daddy. Then we went out for a delicious meal in the evening, which ironically was an Italian restaurant.
There is a great beach about a five minutes drive from the villa, which is also great for surfing. Both my husband and Logan had some fun surfing. While my daughter loved the rock pools, sandcastle building and of course making potions.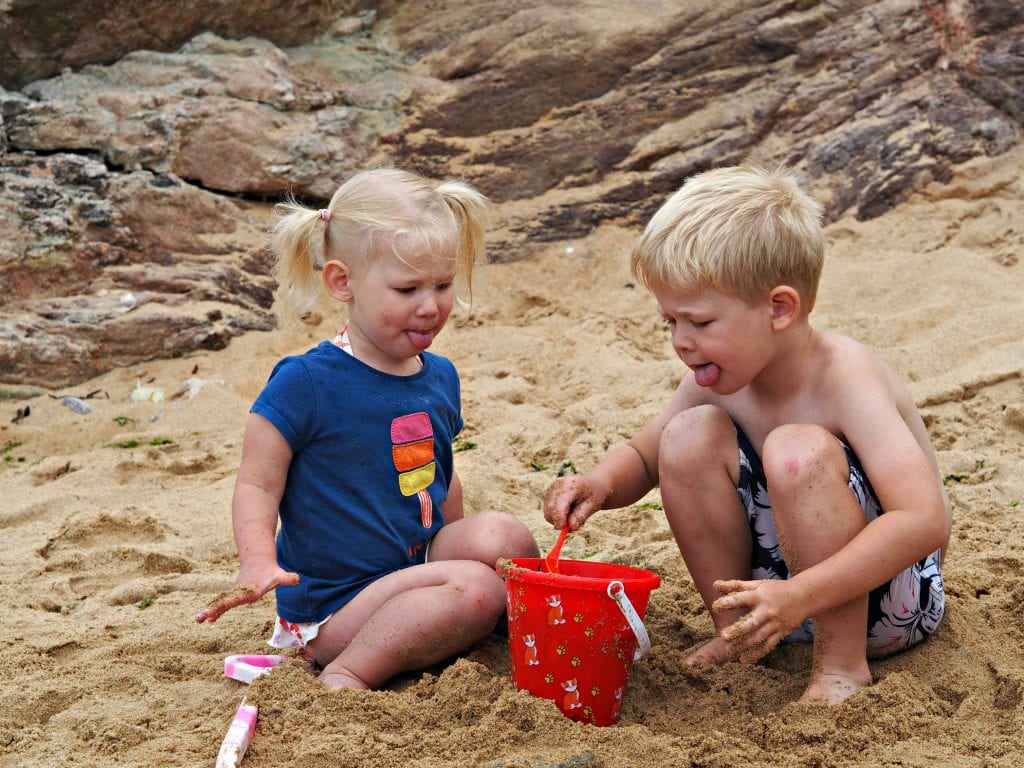 During the second week, the weather was not as good. We still did manage some beach days, wrapped up in hoodies and a couple of swims, but it was a bit chilly. We also went to a great Aquarium – Aquarium Le Septieme Continent, which the children really loved. It's a shame that there wasn't more description in English, but the children still relly enjoyed learning and looking at all of the different fish. The sharks, rays and eels were the favourites, or for Aria the Nemos!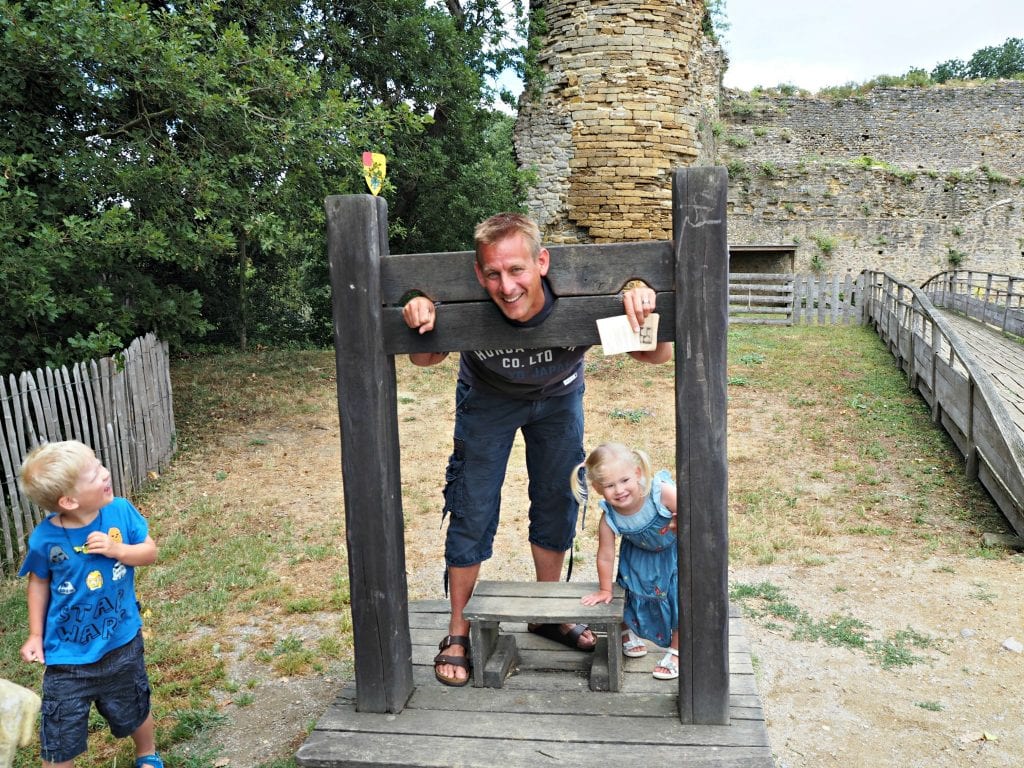 In a nearby town of Talmont St. Hilaire there was a fabulous castle or chateau as they call it. Le Château de Talmont Saint Hilaire. I wasn't sure the children might be a little young for it, but it seemed to really capture their imagination. My son even classed it as one of his favourite trips of the holiday. The castle is set up to show how it would have been like in the middle ages in the time of Richard the Lionheart. During certain times of the year they have jousting and all sorts of activities there. I would love to take the children back when this is happening as they didn't stop talking about all the things they saw at the castle after we left.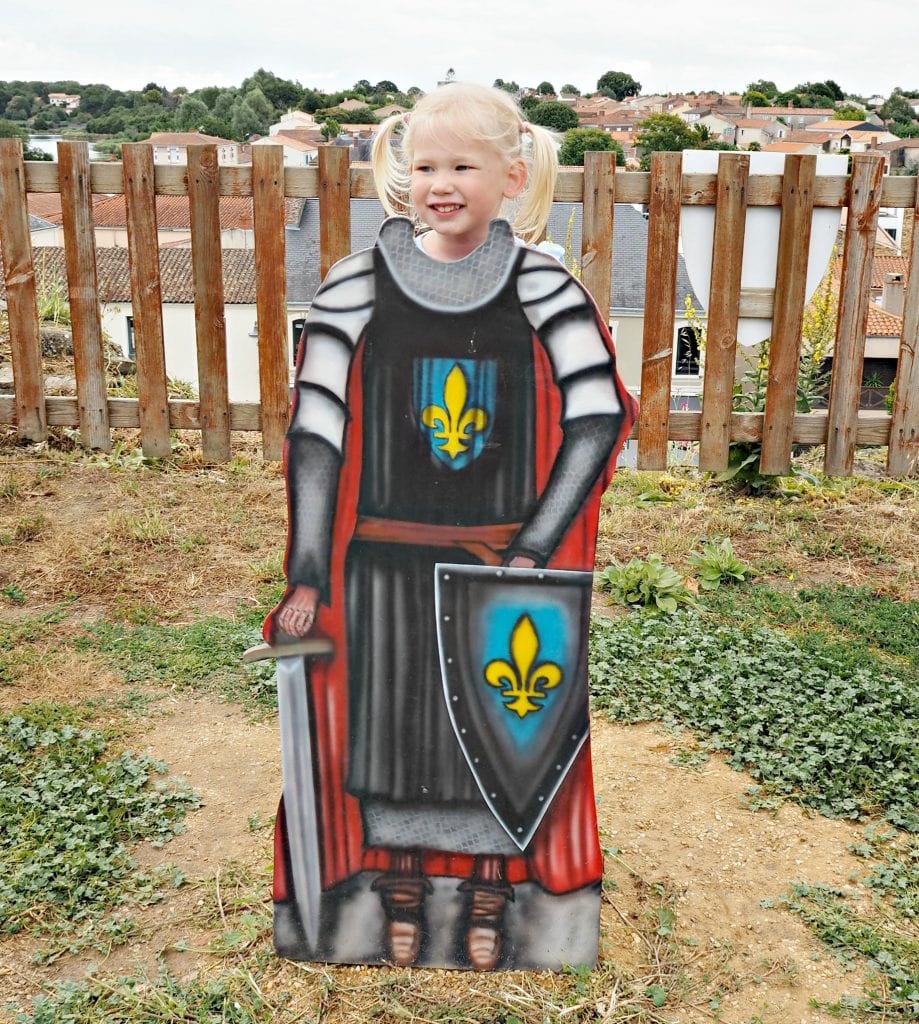 All in all, we had a fantastic time, we all loved it so much we hope to be able to go back next year. It will depend if we can manage it with the cost of moving house to consider too. But it's a great part of France to visit. We took the overnight ferry from Portsmouth to St. Malo which the children thought was a real adventure and then it was a 3 and a half hour drive from there. In previous years we have taken the Eurotunnel to Calais, but the 8-hour drive from Calais really is quite hard for the children. I would definitely do it again this time as it was a lot less stressful and on the way back we all went to the cinema on the ferry too. Holidays really are the best, and I could have easily turned around and drove back again after we got home.