*Please note this feature contains affiliate links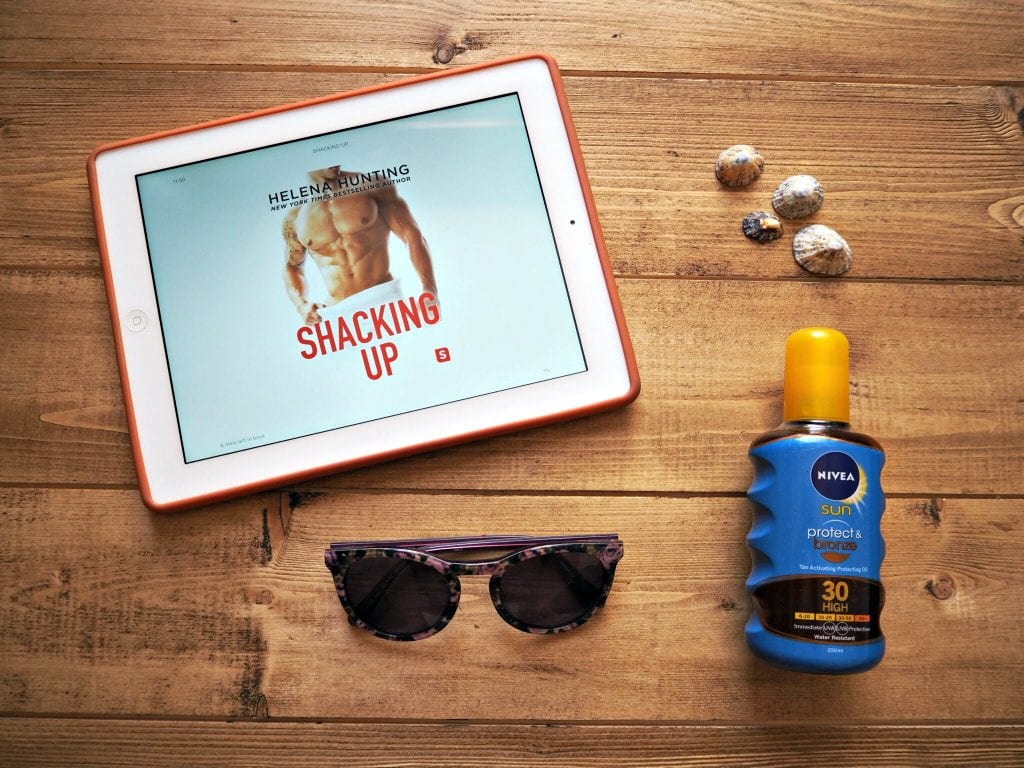 What I've Read and Watched in June 2017
Welcome back to my monthly feature where I share what I have read and watched each month.
Read
We went on holiday in June, so that usually means lots of reading time for me. Which meant June was a great reading month for me and I read 13 books and I have to confess there were lots and lots of wonderful trash in there! Included in my list were two whole series both of which I enjoyed.
The first three books I read before we went on holiday were Shacking Up by Helen Hunting,  The Viper by Kele Moon and Live out Loud by Marie Meyer. I loved Shacking Up, it was funny and a real page-turner and it was definitely my favourite book of the month. Viper Moon was a bit meh, to be honest, a bit too much happened behind the scenes without you experiencing it as the reader. Live out Loud was fun about a deaf woman who falls in love with a musician, I enjoyed reading a bit of a different love story and thinking how things would translate if the person you fell for couldn't hear.
The first series I read on holiday was the Unfinished Hero series by Kristen Ashley. Which should be in this order: Knight, Creed, Raid, Deacon, Sebring. The first book in the series Knight, was my least favourite of all, and if I hadn't have read reviews saying the books get a lot better I probably would have given up there. Knight was just too bossy and overbearing for me. But the series definitely improved as it progressed, with Deacon being my favourite of the five.
With my favourite book of the month being Shacking Up by Helena Hunting. This led me to buy her Pucked series to read on holiday which is about a group of ice hockey players. The books in series order are Pucked, Pucked Up, Pucked Over, Forever Pucked, Pucked Under, Pucked Off. The first book Pucked and its sequel Forever Pucked were my favourites, quite simply because Violet was hilarious you never had any idea of what was going to come out of her mouth.
Overall, lots of fun reading last month which I really enjoyed.
TV
As well as books, as we stayed in a villa on holiday and we have young children and therefore spent quite a few evenings in, my husband and I also took some boxsets with us to watch in the evenings. The first thing we watched was Game of Thrones Season 6, which quite frankly was epic! Honestly, we couldn't stop watching it and I am desperate to see season 7 right now! Without a doubt, it is one of the best shows on TV.
After that we watch season 3 of Ray Donovan which is one of my husband's favourite shows. It's about a Hollywood 'fixer' who goes around and sorts out rich people's problems in slightly *ahem* creative ways. It stars Liev Schrieber and Jon Voight, as well as a whole host of great actors. Ray also has a very dysfunctional family that he runs around trying to fix their problems too, including a crazy drug dealing father and a brother who is currently in prison. Great, gritty drama.
The final series we watched in June was the final season of Banshee. Banshee is set around the town of Banshee and follows an ex-con Hood who after getting out of jail assumes the identity of the local sheriff. The premise of the series is a little crazy, with the villain of the piece being an Amish man who heads up the crime ring in the town. Series 4 starts after a shocker of an ending of the last series and with and the hunt for a serial killer. A warning if you do fancy watching this series is that like Game of Thrones, it is very violent. But it's also really good. Also if you're a Buffy fan like me, you will also enjoy seeing Eliza Dushku in this series.
Film
The film for this month was Guardians of the Galaxy Vol 2. I didn't think we would be able to see this at the cinema. But, on the way back from holiday they had a cinema on the ferry. So we all went to see it and quite frankly we loved it, it's funny entertaining, loved baby Groot and the film is pretty much one long action scene. I'll definitely be buying it on DVD to rewatch when it comes out.