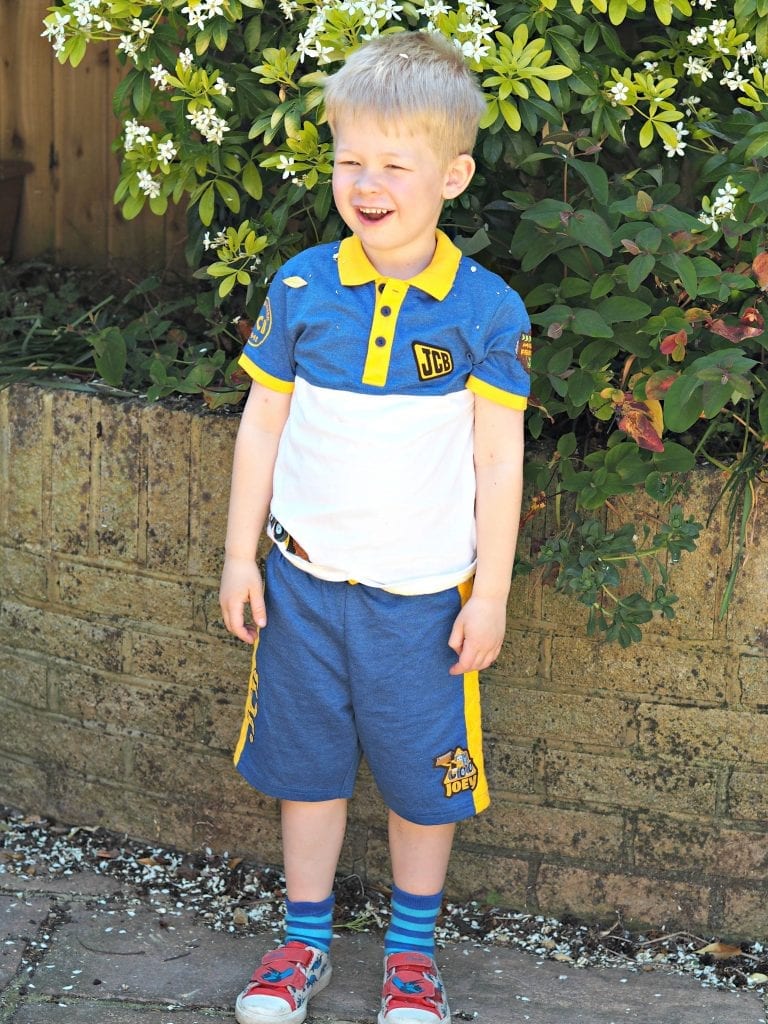 JCB Kids M&Co Shorts and Polo Shirt Review
As part of our JCB Brand Ambassadorship this month we were sent some summer clothes for Logan, along with a bug hunting kit for the garden. It arrived just at the right time as Logan had just come down with chicken pox. Thankfully he didn't feel very poorly at the start and he didn't have any on his face, so we quickly headed out to the garden for some photos. You may be able to see the odd spot on his arms and legs if you're looking closely!
We were sent a shorts and polo shirt sent from the JCB range and M&Co to review. They are a really cute set, made up soft jersey. Logan here is wearing a size 5-6 and he was 5 and a half and these fit him perfectly. These really did arrive at the great time, as they were really lovely and soft for my son to wear when he had the chicken pox. Back in the winter we were sent a JCB tracksuit from M&Co to review and it's washed well, and has been a big favourite to wear after swimming lessons as it's so cosy.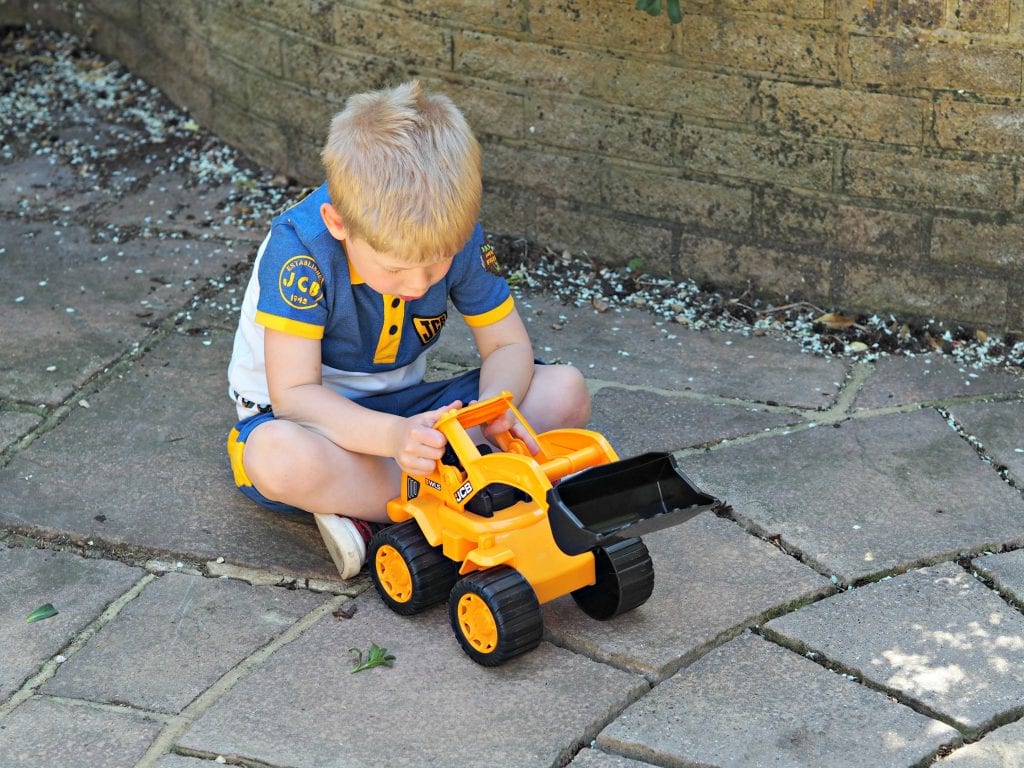 Aria, being Aria couldn't resist getting involved and had to have a try on of the polo shirt herself. As she is a big digger fan too.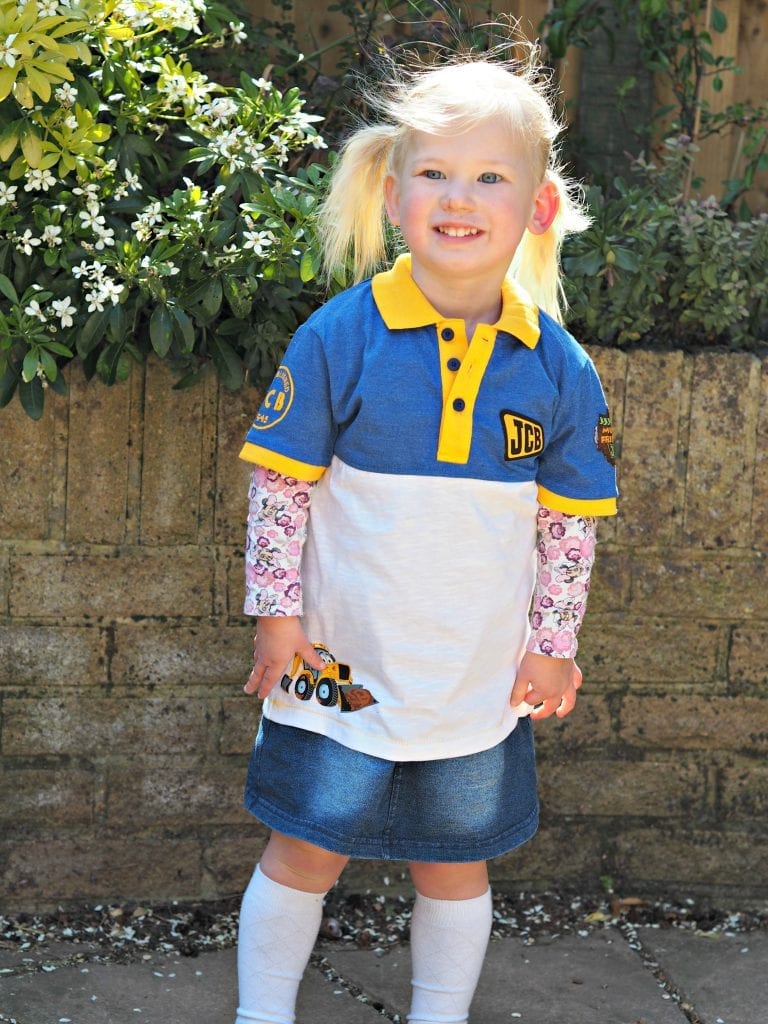 As I mentioned above, we were also sent some items in order to do a bug hunt. So with our super diggers in tow we set about looking in the garden for creepy crawlies. I have to admit I am not very good with insects, so I am not the best mother to orchestrate a bug hunt! And Aria hates them too and shouts very loudly in there is one in her vicinity, but Logan loves a good amount of dirt and exploring.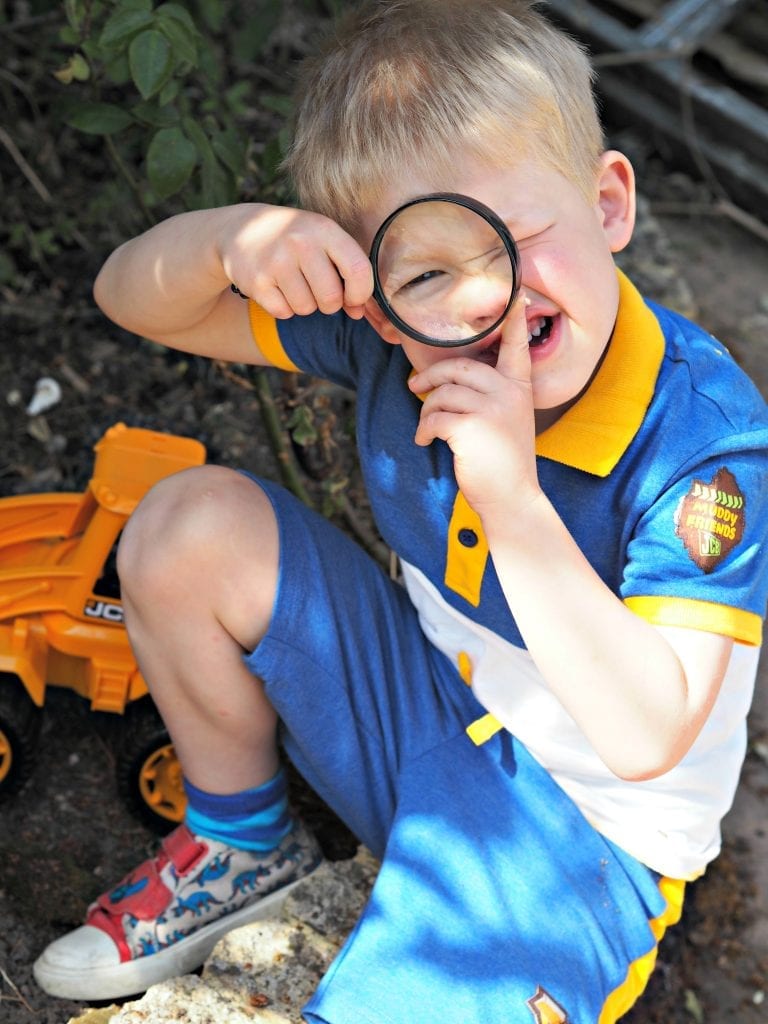 He managed to find an ant and a small beetle, which he was rather pleased with. It also coincided quite nicely as creepy crawlies had been his subject at school before he became unwell too. The magnifying glass has proved entertaining with both children using it to investigate things throughout the week.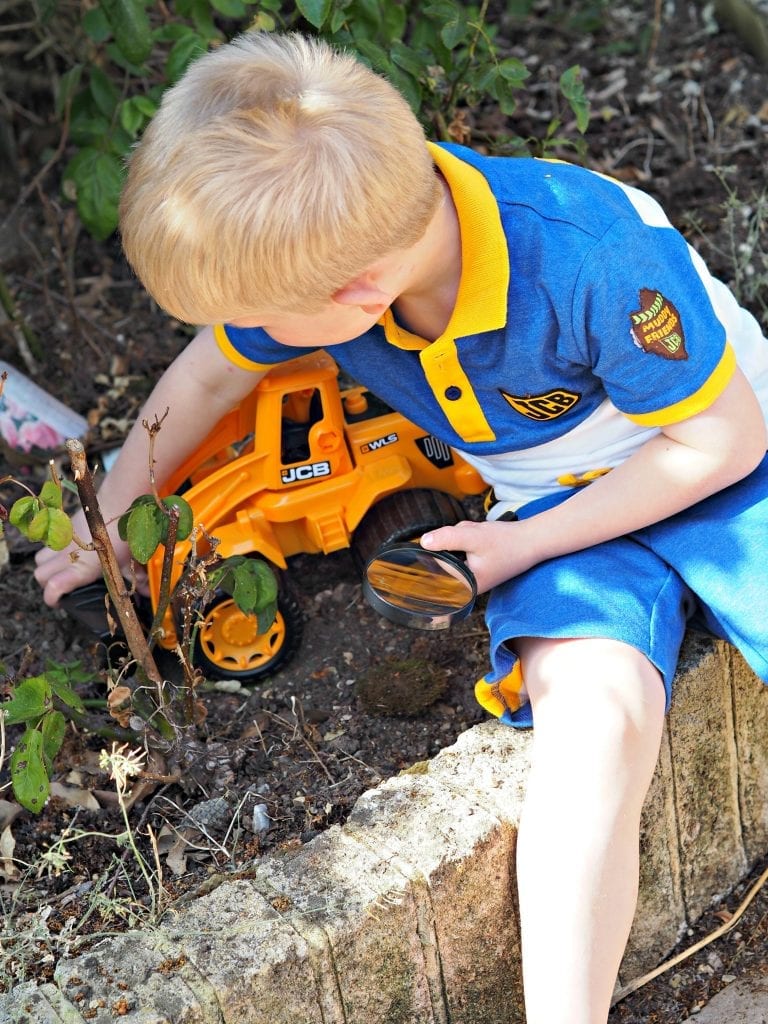 This was definitely a lovely summer JCB clothing set from M&Co and has been a big hit in our house.
JCB Polo Shirt £10, JCB Quilted Shorts £9
*Disclosure: The above items were sent to us for the purpose of this review, however, all opinions are my own.