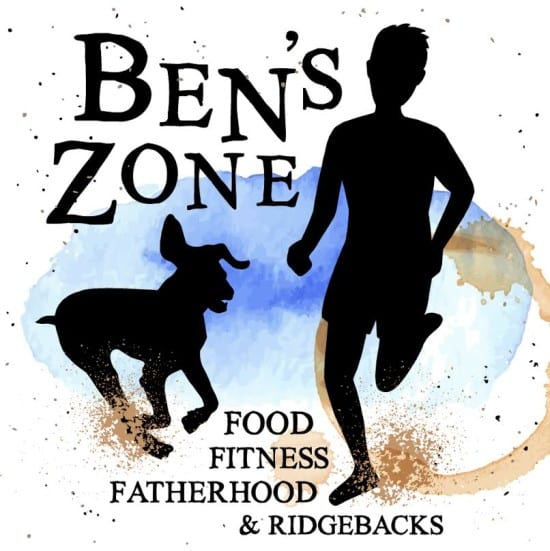 Welcome to a weekly feature on my blog – Ben's Zone. Written by husband… Ben. A foodie, coffee obsessed, ex-smoking, ex-drinking and Ridgeback loving Dad. Who is also seriously into his fitness.  You can find him on the blog (most) Sundays. Enjoy 🙂
---

3 Alternative Sunday Dinners
Last week, my blog article took pot shots at Britain's favourite Sunday dinner so I thought it would be churlish of me not to suggest alternatives. This week I'm going to suggest 3 nice alternate Sunday dinners. I won't list full recipes though I can do so on request, the idea here is just to give a flavour of some other stuff to cook on a Sunday.
Confit Duck and Cassoulet
If it's winter and you need warming up or if you just fancy some stodge, this is great comfort food. There are many recipes for Cassoulet as it's a classic French dish. The basics are nice sausages, beans and a breadcrumb topping. I've tried a number of recipes, the Raymond Blanc recipe on the BBC website is great but very complex, it calls for pork rind and, if I'm honest, I wasn't keen on that. My go-to recipe is the one found in Jamie Oliver's 30 minute meals, it's easy and a great basis. It can be made straight as a week day dinner or augmented for a rich Sunday lunch. Of course, the best way to augment a Cassoulet is a lovely confit duck leg. Confit duck can be bought ready made from the supermarket or made at home, either traditionally or in a sous vide machine. Cassoulet is a perfect Sunday dinner as, once the preparation stage is done, it goes into the oven to slow cook.
Stuffed Pork Loin with Homemade Pasta
If your Sunday isn't complete without some form of roasted meat, here's something for you. Pork loin is the 'fillet' of the pork but far cheaper than the beef equivalent. For me, though tender, it's somewhat lacking in flavour so I like to stuff it. First job to do is to use a sharp knife to remove the sinew from the outside of the meat as it's unpleasant once cooked. Next step is to use a 'roll cut' to transform the fillet into a flat piece of meat before pounding out by laying baking parchment over the meat and hitting with a rolling pin. Then choose your stuffing, at the moment I like smoked provolone and some nice strong salami. Don't over stuff the meat as it won't roll nicely. Roll the meat and use a butcher's tie to keep it in place. The meat is roasted and while this is done I like to make some pasta (though dried is fine) and a simple roasted tomato sauce (roast tomatoes and then mash in the pan before heating on the hob with some soft garlic cheese). When the meat is ready slice into rounds and serve on top of the pasta and sauce.
Pie with Steamed Vegetables
Pies are a favourite in our house as they're easy to do and always look impressive. If you want a lazy Sunday then buy the pastry (tip, the 'normal' puff pastry is usually dairy free) or if you fancy a bit of low intensity cooking, rough puff pastry makes an awesome twist (recipe at bottom). Pie fillings are about as simple as can be and can be made the day before if you like. The basic plan is to brown meat off in a pan in small batches and add into a casserole or slow cooker. Select your choice of vegetables, chop and fry in the same pan once the meat is done. When the veg starts to soften add 2 tablespoons of plain flour and cook out for a couple of minutes before adding your cooking liquor (stock or wine). Put everything in the slow cooker and leave it all for a spell. Another approach to take with white meat is to use cream as the cooking liquor, here flour is not really necessary as the cream is thick and can be further thickened by adding cheese. As white meat tends to be pretty tender, slow cooking can also be omitted.
When the filling is ready pour into a pie dish and cover with a pastry topper. Serve with lightly steamed green vegetables (my personal preference being asparagus).
So, three alternates to a traditional roast on a Sunday, though as I said in my previous article, I don't mind a roast now and then, just not all the time.
Rough Puff Pastry Recipe
Iced water
200g butter (cut into cubes)
400g plain flour
pinch salt
Toss flour and salt together
Bring flour together within minimum possible water to make dough chunks of butter should still be visible
Shape dough into a rectangle with your hands
On a floured board roll to 2cm thick
Fold far third of dough towards you and near third over that
Rotate through 90 degrees
Roll out to 2cm thick
Repeat rolling and folding process 6 times
Chill in fridge for minimum 1 hour before rolling and using