Wolky 1225 Biker Shoes Review
Before I was asked to review a pair of their shoes I had never heard of Wolkyshop before. Wolkyshop is a Dutch shoe retailer that has been going for 30 years and their shoes are all about comfort. In fact, 'Wolky' means 'cloud' in Dutch because their shoes are so comfortable it's like walking on clouds. They have removable, anatomically shaped footbeds which are made with memory foam to keep your feet extra comfortable throughout the day. Running after two children and with the school run, they sound like just my cup of tea.
I chose to review their 1225 biker shoes from their spring summer collection to review. These shoes reminded me a little of Converse shoes, although the big difference is that they are made entirely from leather, with leather uppers and lining. They come a huge collection of really fun colours, it actually took me a little while to decide which colour to have as there were so many fab ones to choose from. In the end I opted for the silver metallic leather which I thought was rather cool.
The website says that the biker shoes come up small, so I couldn't decide what size of shoes to order at first. I normally wear between a 7 and 8 depending on where I buy the shoes from and I also have quite wide feet. In the end I decided that I would have normally bought an 8 in these shoes, so therefore opted for a 9 based on the website's suggestion of sizing up. I would say by sizing up, these are slightly on the big size, not too big that they are slipping, but I may consider adding an insole at a later date.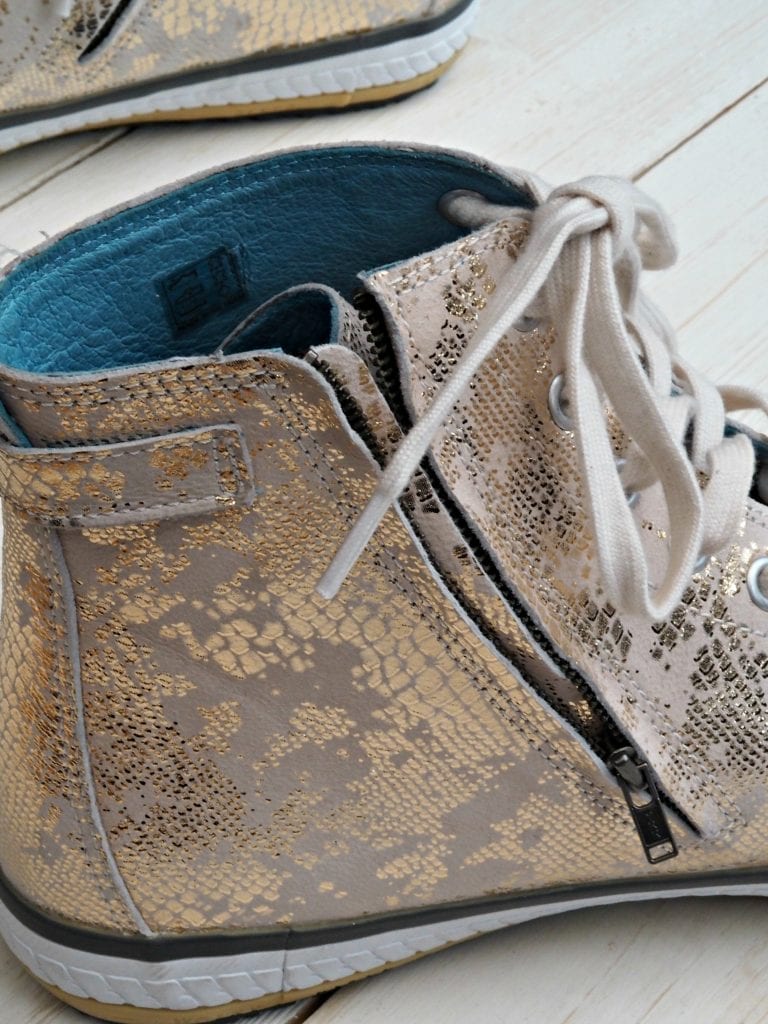 I mentioned these shoes reminded me of a more luxurious pair of Converse shoes. However, this is one thing that drives me a bit mad about my Converse and that is the laces. One day I can lace them and they are as comfy as anything, and another day I can lace them and they rub my little toe. The great thing about this Wolky shoe is it has a side zip, so you can get the shoes laced in a way you know is comfortable and keep them that way. If you have narrow ankles, there is also an adjustable strap on the ankle.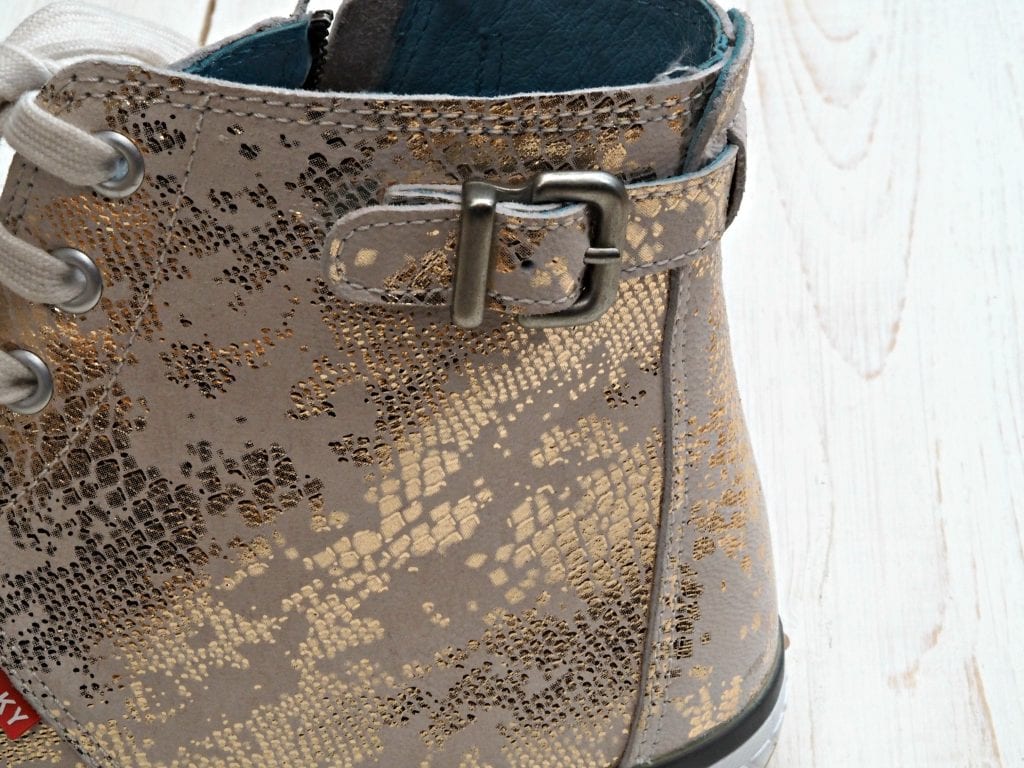 In terms of comfort, these are the type of shoes that seem to get more comfortable the more times you wear them. The first time I wore them, I'll be honest, they rubbed a little. The second time they got more comfortable and the third time even more so. As they are made entirely of very soft leather I think they are moulding to my feet the more I wear them. Each time I wear them they have got a little more comfortable still, and I can see by the time I have finished wearing them in that they will be super comfy.
Summary
A fun pair of trainers that come in a vast collection of great colours. They are the type of shoes that need a little bit of gentle wearing in, but as soon as you have, they mould to your feet and give you a very comfy pair of everyday walking shoes in a modern, fashionable style.
Wolky 1225 Biker Shoes RRP £89.99
*Disclosure: I was sent these shoes for the purpose of this review, however, all opinions are my own.