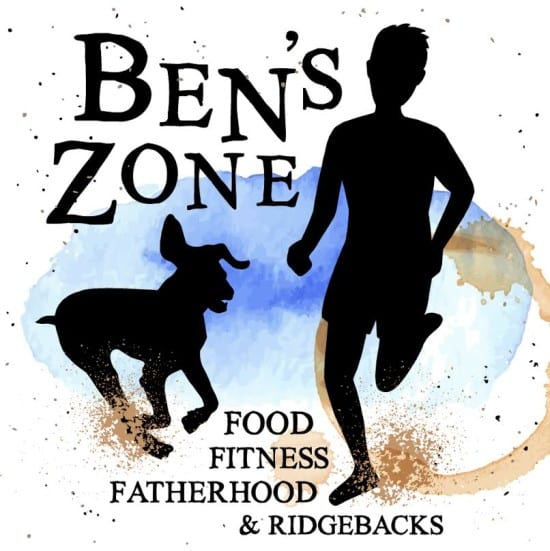 Welcome to a weekly feature on my blog – Ben's Zone. Written by husband… Ben. A foodie, coffee obsessed, ex-smoking, ex-drinking and Ridgeback loving Dad. Who is also seriously into his fitness.  You can find him on the blog (most) Sundays. Enjoy 🙂
---

1000 Mile Challenge – An Update
I read somewhere that for something to become habit, you have to do it every day for 3 months. I've been running most days as part of my RAW 1000 mile challenge, has it become a habit? When I last blogged about this I was pretty overawed by it all. The thought of relentless running all year long weighed heavy on me, knowing that any respite would mean a shortfall to make up later; the question is, am I feeling more positive now that I am a little way in?
Short answer, yes. It's the end of March now and I have just cracked 250 miles. So this means I'm a quarter of the way through the year and a quarter of my way into the distance. I have a monthly target and I did miss that in February (some business travel got in the way) but I overshot the mark in January and so managed to stay on track. March has been pretty ordinary, I've hit the monthly distance and I'm on track for the year but I've also had a couple of Sundays off which has meant a couple of big runs didn't happen. So I'm pleased with that.
Physically I feel pretty tired. We've got a lot going on at the moment and so my attention is elsewhere. Running every day means that I'm up at 5.30am to get showered and to get the kids breakfasted before work. I'll be honest, I hate the earlier start. Sleep is precious when you have younger children (even Logan at 5 has bad dreams that require a middle of the night cuddle) and I never feel like I'm really getting enough. Some of the joints are aching but I am not getting any stress related twists or sprains which I was worried about at first.
I don't know if I'd say I was any fitter or not to be honest. Certainly there are days when my times are improving but equally some days I'm not so fast. Thursdays are particularly hard as I go out on a Wednesday night and so always feel more sleep deprived. But it's ok, it's become part of life, I've learned I can have the odd day off and I'm also starting stop hating the mornings.
On the plus side I've already seen some spectacular sunrises and the year is still young. I was getting positively cheerful about running in the morning right up until the clocks went forward, then it was back to flashing collars and head torches so I could see in the dark. That won't last though. Pretty soon it's going to get light again, then I'll pull my wake up back another 10-15 minutes and start smashing in 10km every morning to build up a bit of a lead to cover my summer holiday.
What I've Learnt So Far:
It's better to get up earlier than skip breakfast
In setting an early alarm, do it at lunchtime not bedtime, it seems further away then.
I managed on far less sleep when my daughter was a baby, I can do the same now.
Sometimes it's enough to get around without stopping, not every run needs to be a personal best.
1000 Mile Challenge Summary:
Days run: 62
Distance: 248.4 miles
Shoes:  Altra Lone Peak 3