Ben and Holly Live Review
On Sunday my family and I made a trip to the Princes  Hall Theatre in Aldershot, which was the cause of much excitement in my house. Excitement because we were going to see Ben and Holly Live. My children don't always agree on watching the same TV shows – Aria (2.5 years) usually wants Paw Patrol, Frozen or Peppa Pig and Logan (5 years) is more of a Transformers, Lego or dinosaurs fan. There are actually only two shows they can usually agree on watching together one is The Dinosaur Train and the other is Ben and Holly.
We arrived at the theatre to a room full of excited children, at first I was worried that the show would be too young for my son as a lot of the children were younger and more pre-school age. I needn't have worried. He was soon giggling on with a big grin on his face.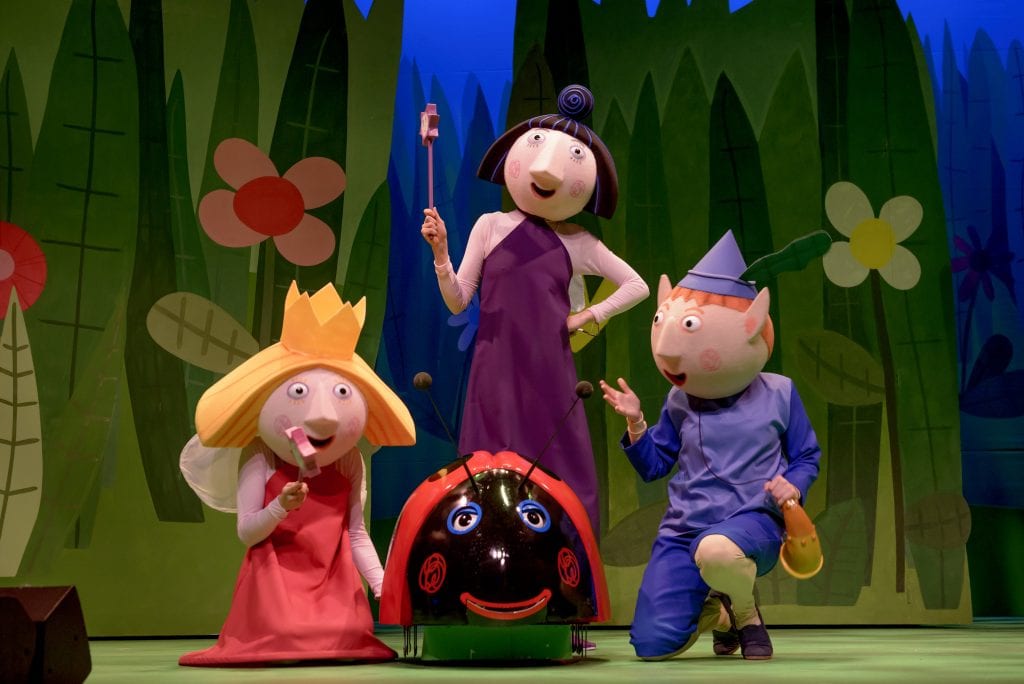 In the show the actors look exactly like the characters from Ben and Holly do in the TV show. They have puppet heads to give them the authentic look. I couldn't decide if the voices were pre-recorded or the actor's in the costumes actual voices. My husband is sure they were pre-recorded, I am on the fence. Either way it doesn't affect the performance at all. Gaston was there in all of his glory and arguably the favourite character of the whole show.
The stage show is pretty much a homage to the TV show, opening with Ben and Holly playing hide and seek, it also includes popular scenes that I know we have definitely have watched before. This is in no way a bad thing, actually it seemed to delight the children. Can I say … jelly flood! It is also a musical with lots of fun songs, and children's songs would not of course be complete without actions. The dancing sequence at the end was definitely a favourite.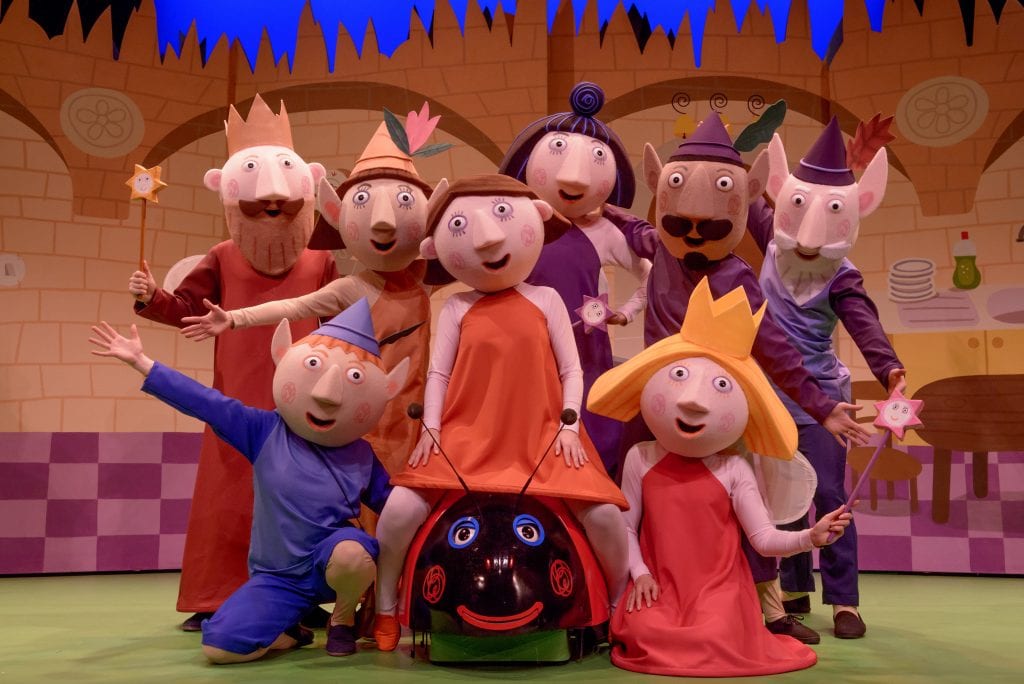 The show was 1.5 hours in total, with a short interval in the middle and it held both of my children's attention for that time. Actually, more than held their attention, they both thoroughly enjoyed it. When I asked both of them what was their favourite part at the end they both said – the jelly flood! A great show for young children.
*Disclosure: We were invited to watch Ben and Holly live for the purpose of this review, however, all opinions are my own.