Kid Transit Car Organiser with iPad Holder Review
I have a bit of a confession to make, I have a bit of a thing for organisational tools and accessories. We got a new car back in September and we're planning on a family holiday to France this year, which of course will involve lots of time in the car. I have been quite determined to keep our new car neat and tidy – let's face it, it doesn't make much for a car to descend into a muddy, food packet mess when you have children! So far I have managed very well, but I know France will be a challenge.
I was sent the Kid Transit Car Organiser with iPad Holder for review which seemed to be the answer to my problem. It comes with a holder for an iPad, a large pocket which is great for books and four smaller pockets on the side. It is attached to the front car seats via a strap around the headrest and the lower part of the seat.
The organiser was very easy to attach to the seat a simply clip in strap around the seat in front. I was worried that sitting in the driver's seat the lower strap would press into my back, but I couldn't feel it at all. The plastic sleeve held my 10inch iPad, but it is a close fit. I normally keep my iPad in a silicone case and I had to take it out out the silicone case in order to get it to fit. We actually have an in-car DVD player that attaches to the head rest and I did wonder if the screens for this would fit into the iPad sleeve, but unfortunately they didn't. But this doesn't concern me because if we are using the DVD player I can just have extra items in the iPad sleeve – extra storage!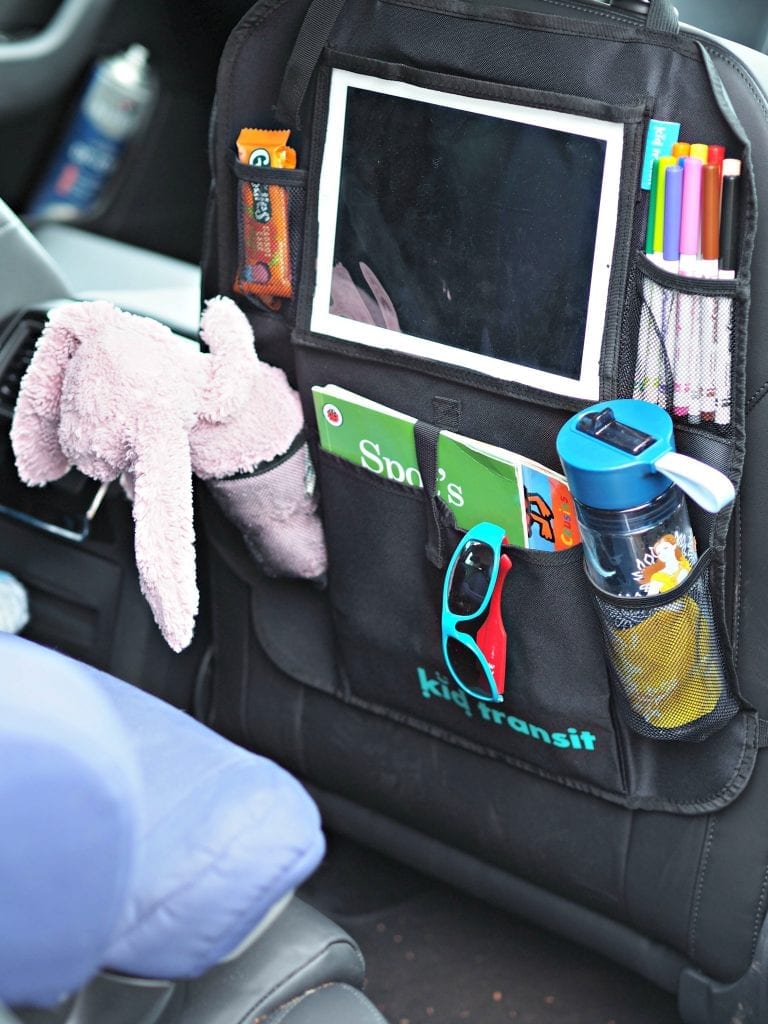 The large pocket underneath is good for books, although I tried to fit some children's magazines in and that didn't work as they were too tall and overlapped the iPad. Which is probably the one thing I would change about the design of this organiser, because my children do enjoy magazines on a car journey. The side pockets would be great for all sorts from drinks and snacks, to crayons and baby wipes. Much better, in my opinion than to have them scattered all over the floor or in a random bag you have to hunt around for. So, all in all a really fab product for long car journeys to help keep your car neat and tidy.
Kid Transit Car Organiser with iPad Holder RRP £14.99
Kid Transit Giveaway – Win £150 of GRO Products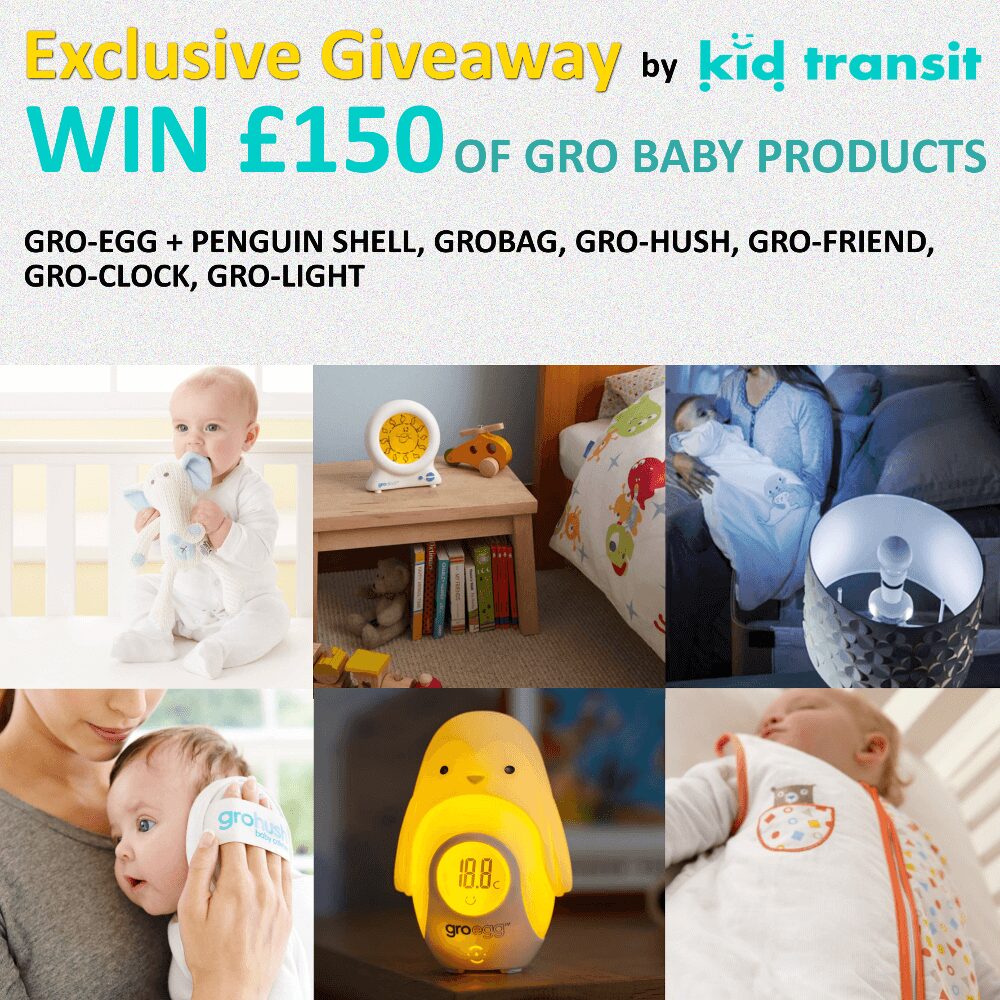 As part of this review, I have two fantastic giveaways from Kid Transit. The first is the chance to win a fantastic bundle of Gro Company goodies, including:
Gro Egg and penguin shell
2.5 tog grobag (6-18 months)
Gro-Hush
Gro-Friend Elephant
Gro-Clock
Gro-light
Giveaway closes on the 13th March at 12pm.
Win Two Kid Transit Products
In addition to the giveaway on Kid Transit above, I have a second giveaway for you too. One lucky reader can win a Kid Transit back seat baby mirror and baby travel changing bag. To be in with a chance of winning simply enter your details into the form below.
*Terms and conditions: One winner will win a Kid Transit back seat baby mirror and baby travel changing bag. UK entries only. Giveaway closes on 31st March 2017 at midnight. One winner will be randomly chosen, the judge's decision is final. 
**Disclosure: I was sent two Kid Transit car seat organisers with iPad holder for the purpose of this feature, however, all opinions are my own.