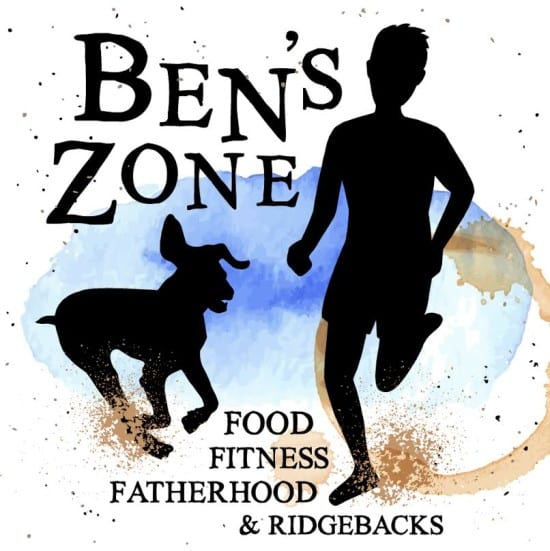 Welcome to a weekly feature on my blog – Ben's Zone. Written by husband… Ben. A foodie, coffee obsessed, ex-smoking, ex-drinking and Ridgeback loving Dad. Who is also seriously into his fitness.  You can find him on the blog (most) Sundays. Enjoy 🙂
---

Hoka One One Speedgoats 1000 Kilometre Review
I did an early review of the Hoka one one Speedgoats when I got them about this time last year. Now the time has come to take a look and see how they fared over a thousand kilometres. I think the answer to that is 'only just'. I noticed last week, shortly after my Garmin indicated I'd done over 1 thousand ks in the Speedgoats I noticed that there were some rather serious holes just behind the toe box, at least I know why they've been letting in so much water.
Initial impressions of the Hokas were that they are super comfy, super padded and able to cope with far deeper mud than you'd expect and this view held out. Throughout the time I've been running with them they have never once blistered me and have been super comfortable throughout. Obviously, over time, the padding compressed but even still they have remained far more cushioned than my fell shoes (inov-8 Mudclaws). Likewise, the sure footed feel I noticed right from the off in the Speedgoats remained a dominant characteristic. I've done some pretty hardcore terrain in the Speedgoats and I've never taken a noticeable sprain or twist. This means that when hacking up or down steep hills the overall feeling is one of confidence. So confident, in fact, that when choosing footwear for a Spartan race in high heat in the mountains outside San Francisco they were a clear choice to wear.
The soles of the Speedgoats are Vibram and so they are more than grippy enough. I did notice some wear around the ball of my foot on the outer edges but this was not something I would be worried about. In terms of sole wear I would imagine there should be at least another 1000 kilometres to go before I'd really need to replace them.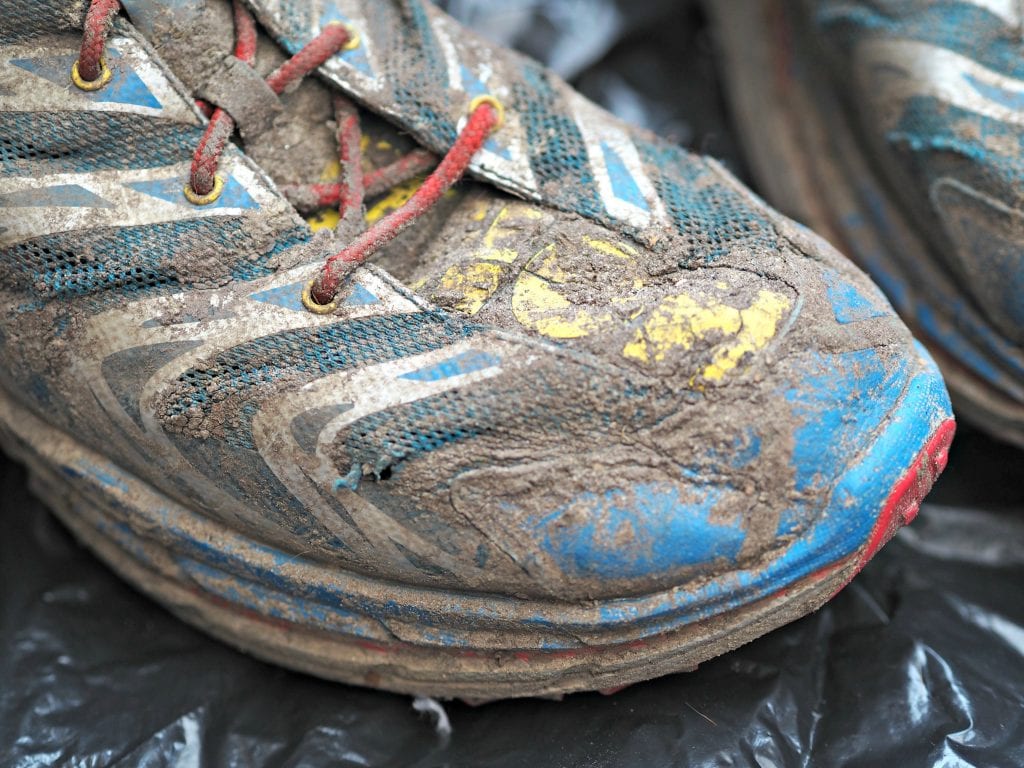 It's a shame then, that the uppers failed around the toe box on both shoes. If this had not been the case I think I would have got 6 more months from them easily. I was disappointed in this but then I did not look after the Speedgoats. I never wash the shoes, frequently soak them through in mud and unfortunately with my walking boots left them outside my front door where they were attacked by a fox (yes really).
So, final verdict, would I buy Speedgoats again? Yes definitely. Did I? Ummm, no, but not because I didn't like the Hokas. When choosing Speedgoats it came down to either them or Altra Lone Peaks. I went with the Hokas for the best reason possible (much nicer colours) but now that I've got the option to try Altras I've gone for it. Expect an early review soon. But if they don't pan out I shall definitely be getting some more Speedgoats, they're great shoes.
*Disclosure: I purchased the Hoka One One Speedgoats myself.