Beauty & the Beast Village Dress Belle Doll & Water Bottle Review
Beauty and the Beast has always been a film I have loved, and I have to confess I am greatly anticipating the release of the new film with Emma Watson in March. In her Christmas eve box last year I got Aria the Beauty and the Beast DVD and she completely loved it, as did my son actually, although I suspect that was more about the Beast than Beauty! After we watched the animation we then watched the trailer for the new film on my laptop and they both got excited, so it looks like we have a cinema date!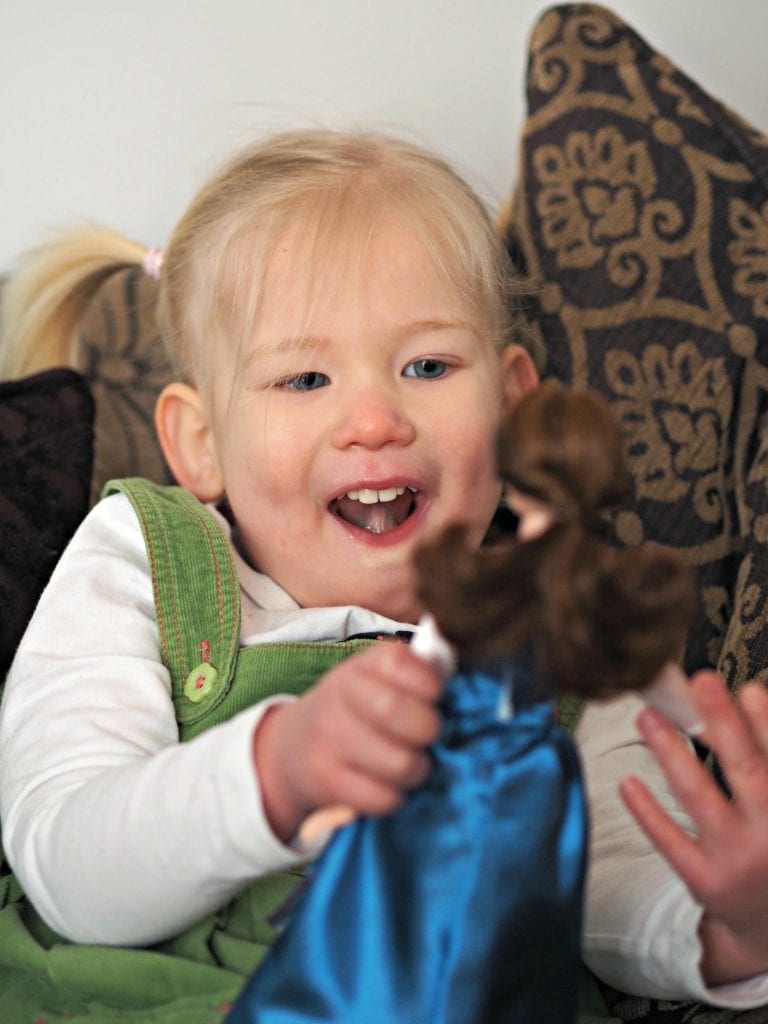 Which meant it completely made Aria's day when she was sent the Beauty & the Beast Village Dress Belle Doll and water bottle for review. I think perhaps her face says it all.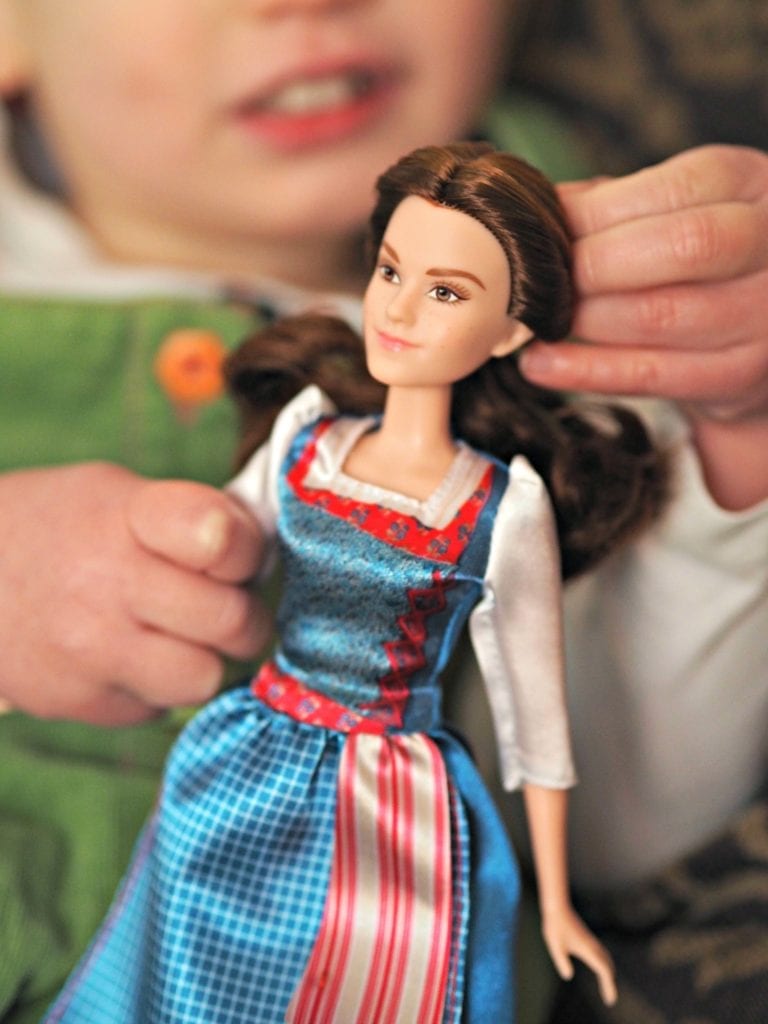 When the doll arrived, I have to confess I thought it was going to look like the normal Disney animated dolls, but the face is modelled on that of Emma Watson. Which is a nice tie-in with movie obviously. She is wearing her blue dress and little brown boots, which surprisingly do seem to stay on pretty well.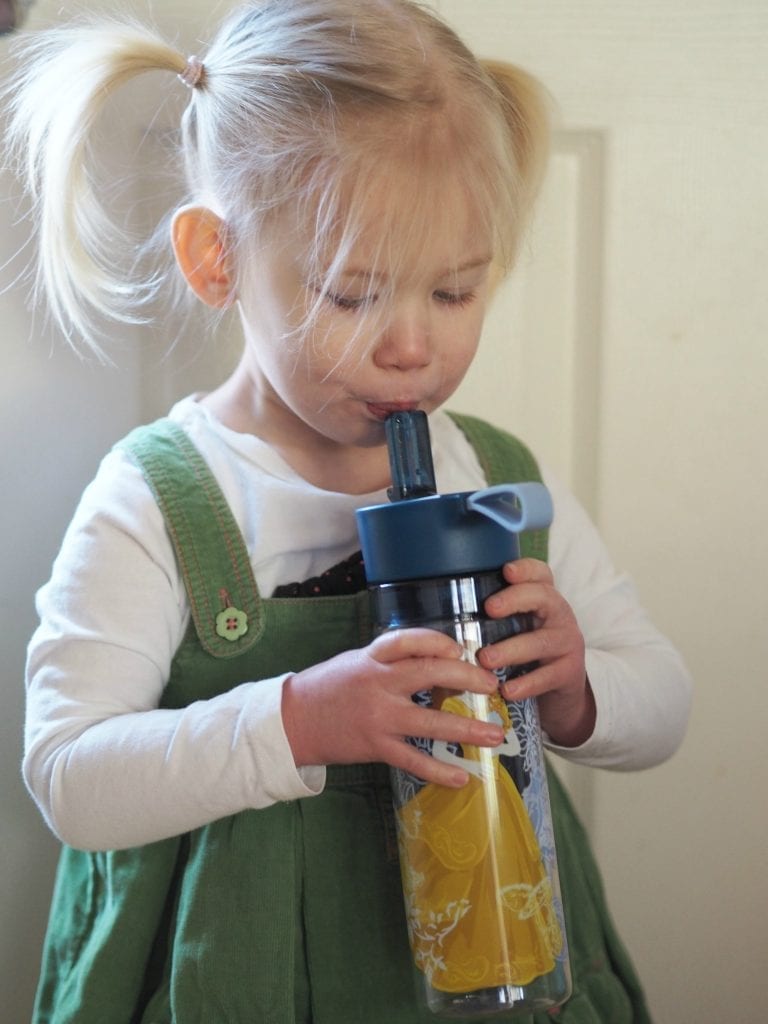 The bottle is really robust. I've never bought a Disney water bottle before and in fairness we have gone through a fair few! It's a nice thick plastic with a handle and a nozzle that can be flicked down to stop it leaking. My son has actually gone through a couple of bottles at school (they split) and I'm tempted to get him one in these styles as it looks like it will last.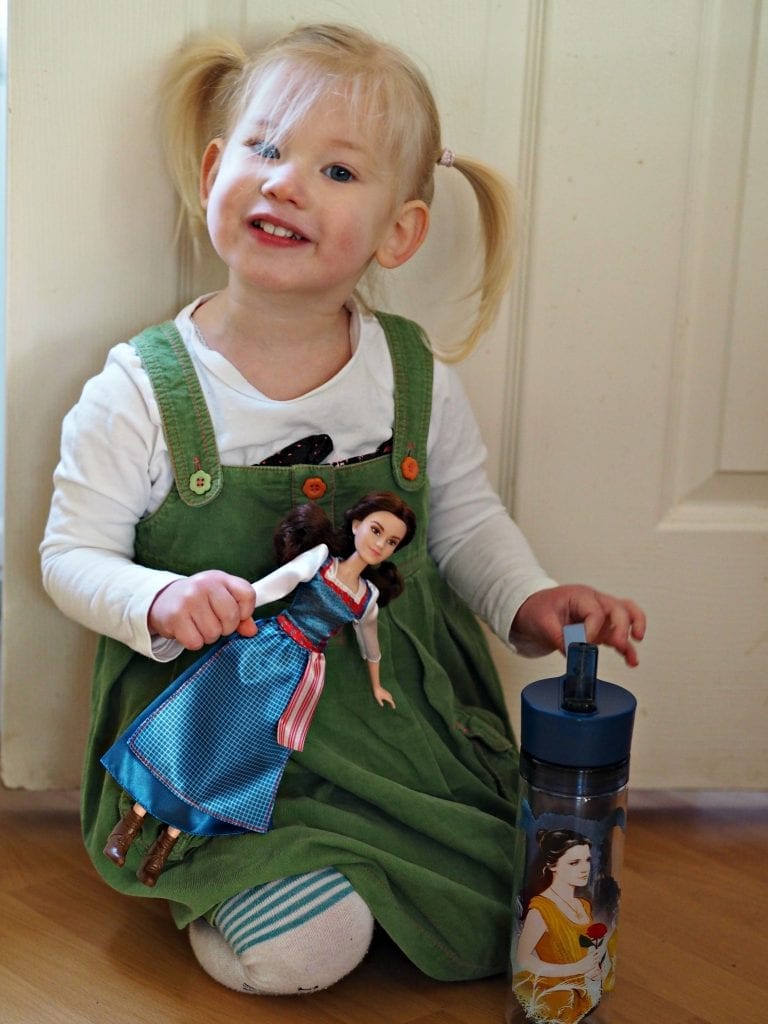 The most lovely things about these items is just how much Aria has been taken with them. Belle has so far come to school to pick up brother from school nearly every day, to her Jo Jingles class and she has taken it to bed with her every night. Last night we couldn't find her and there was much upset and refusing to go to sleep until we found Belle. Which thankfully didn't take me too long! She has already informed me she wants the doll of the Beast for her birthday, and the yellow ball dress-up dress. I sense a theme!
Beauty and the Beast water bottle £8.99
Beauty & the Beast Village Dress Belle Doll £17.99
* Disclosure: We were sent the above items for the purpose of this review, however, all opinions are my own.