Blaze and the Monster Machines Remote Control Racing Blaze Review
Before Christmas we were sent Blaze and the Monster Machines Dome to review, which both of my children enjoy playing with still. This time around we have the Blaze and the Monster Machines Remote Control Racing Blaze. The toy itself is a small car – Blaze with a wireless remote control disc which is in the shape of a car tyre. There are two buttons on the remote control – one for forwards and one for reversing and turning. Both large buttons that make it easy to use.
The toy itself requires 4 x AAA batteries which are not provided. I have to confess, this is a bit of a bug bear of mine. There's nothing worse than having a new toy for a child which they can then not play with as you don't have the right size batteries in for it. So please be aware you need to purchase these separately. You put the batteries in each part – 2 for the car and 2 for the remote using a small cross-head screwdriver.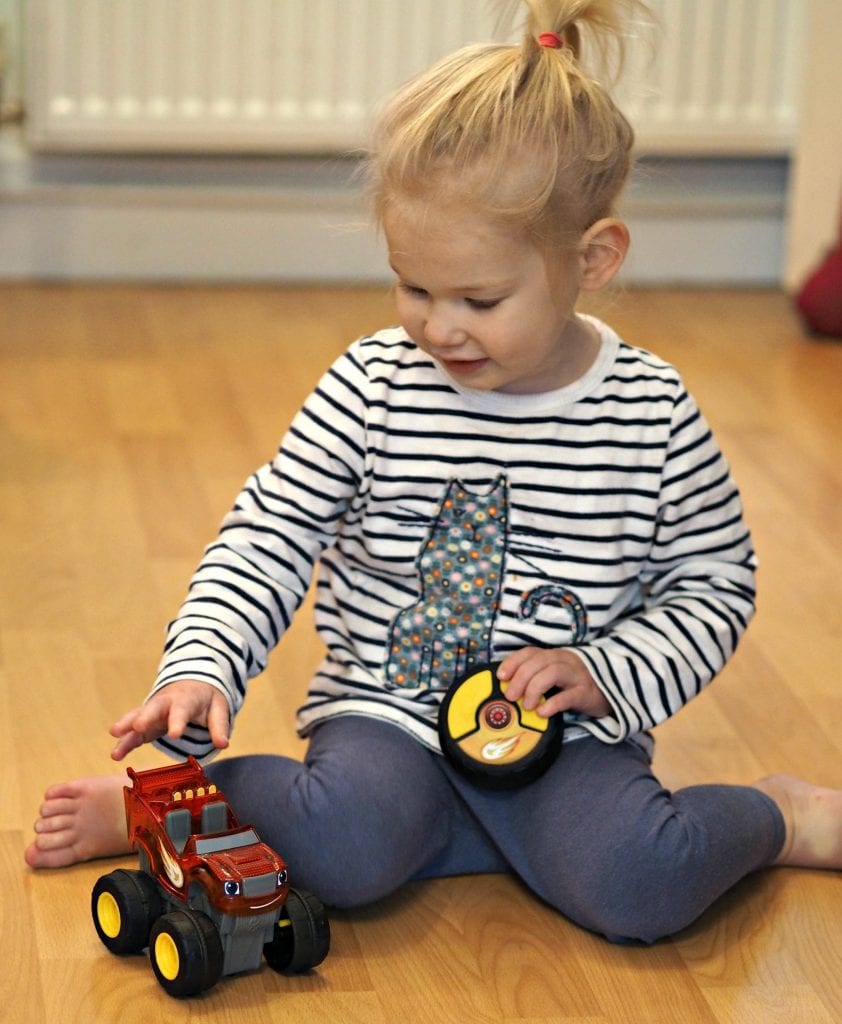 The packaging says that it's suitable for children aged 3+ so I assumed that it would be more suited for my son who is 5. But, my daughter who is 2.5 years equally loved playing with the car and was able to master the controls pretty easily.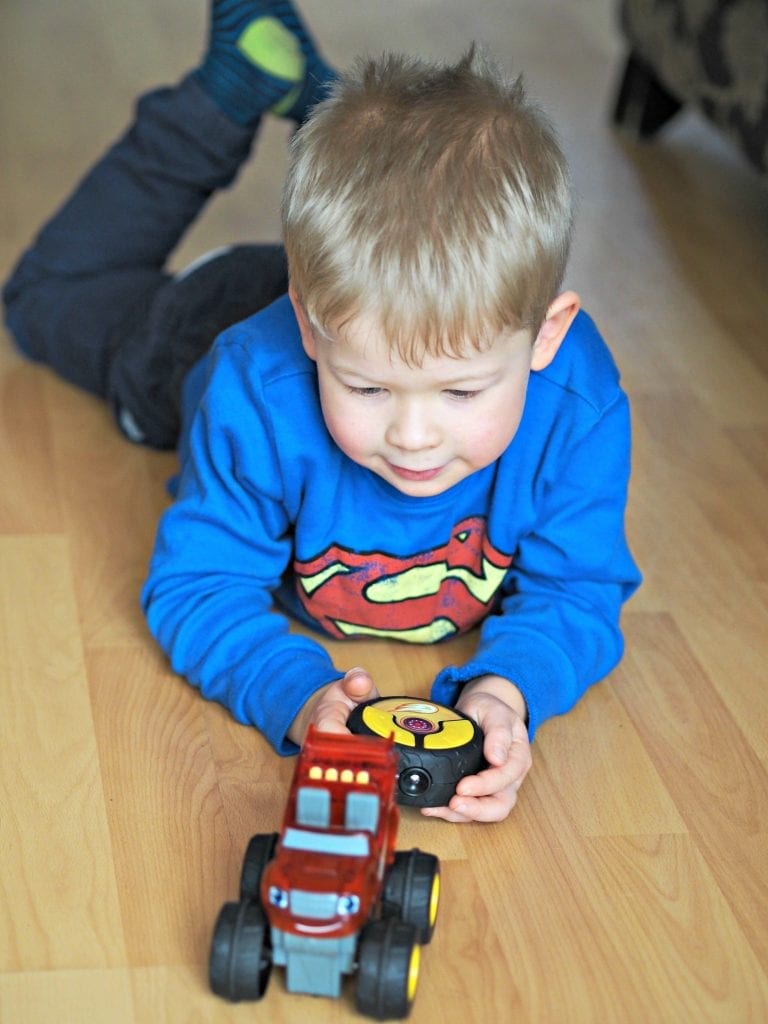 In comparison to the Blaze remote control car, my son got a remote control Millennium Falcon for Christmas and while he loves playing with it, he often finds that it moves too fast for him to be able to control it very well. Which is where the Blaze car is much better, as it moves at a slower and easier control speed for his age. Not so slow it's boring, but slow enough he can happily control and manoeuvre it. Another plus is that fact that it's quite small, which means he can wheel it about into all sorts of gaps and places without it getting in the way. It's just more convenient for him to be able to play with.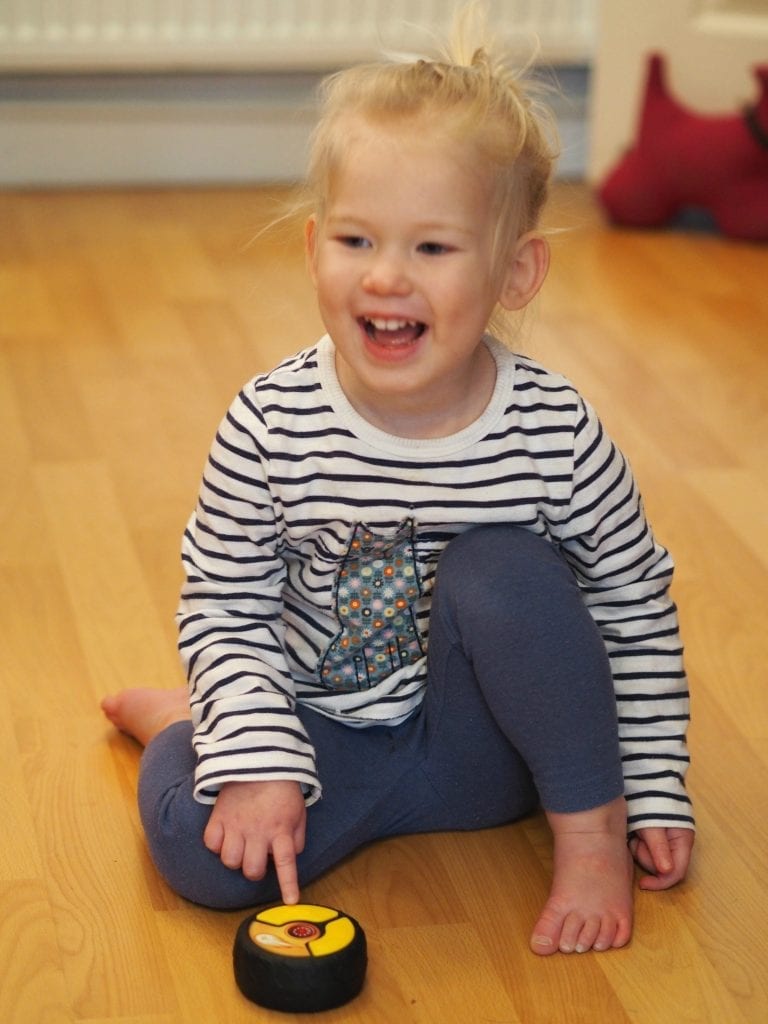 This is a really cute, nippy little remote control car suitable for younger children that are perhaps too young to master older, more sophisticated models. Both have my children have been really taken with it, and I can honestly say they have played with it every day since it arrived.
RRP £21.99
*Disclosure: We went sent the Blaze and the Monster Machines Remote Control Racing for the purpose of this review, however, all opinions are our own.