Today I would like to welcome to the blog Laura from Dear Bear and Beany.  She is guesting in my series where different people share their five favourite books in a chosen genre. This month I have a series of Christmas specials for you with people sharing their favourite Christmas books. Today Laura is sharing her favourite Christmas books for children, great if you're looking for some present inspiration.
My Favourite Five Children's Christmas  Books with Laura from Dear Bear and Beany

I have always loved reading, it was a big part of my childhood and is still something that I do every night. Since having my two daughters, we love nothing better than curling up and reading together. With Christmas coming it's the perfect time to swap out the books for some lovely Christmas theme books. Here are my five favourite books that I love to read with my daughters.
1. Dear Santa by Rod Campbell
My girls and I love the Dear Zoo version of this book and a few years ago when Alice was younger I was delighted to find they had a Dear Santa version. It is such a lovely book and you lift the flaps to unwrap each present. Both my girls love books that have flaps, it's a great way to engage them when they are younger.
2. Usborne Sparkly Touchy Feely Father Christmas by Rachel Wells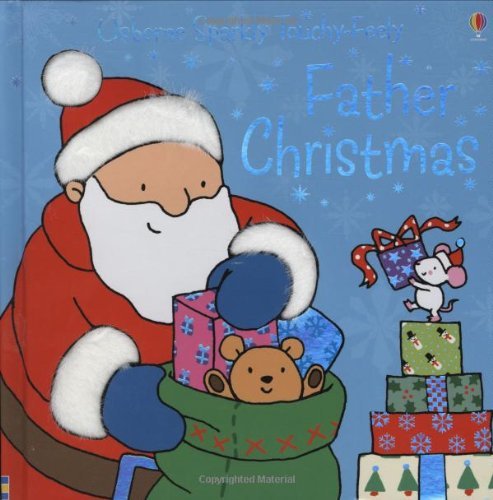 You join Father Christmas on his sleigh as he delivers all the presents to the girls and boys on Christmas Eve. It has touchy feely textures and windows to peep into. Another great book for younger children to get excited about Christmas.
3. The Jolly Christmas Postman by Janet & Allan Ahlberg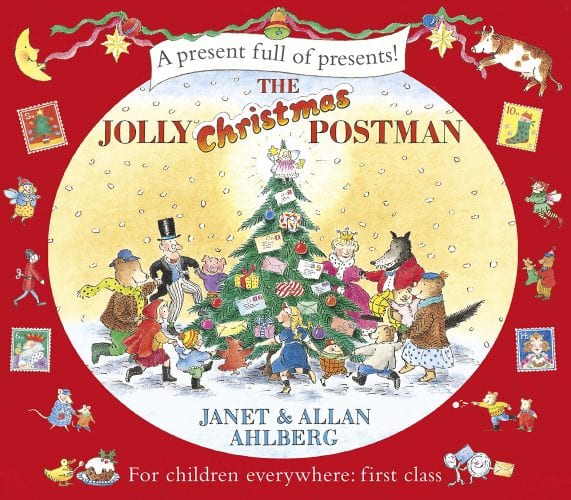 This is another book where we love The Jolly Postman book and this is the Christmas edition. It's Christmas Eve and the Jolly Postman is making his delivers to various fairy-tale characters, there is a card for Baby Bear, a get well jigsaw for Humpty Dumpty and lots more surprise envelopes containing letters. Alice loves both the original and the Christmas edition, getting to actually open the envelopes and pull the letters out is a great way to involve them in the story and to want to learn to read.
4. One Magical Christmas by Alice Wood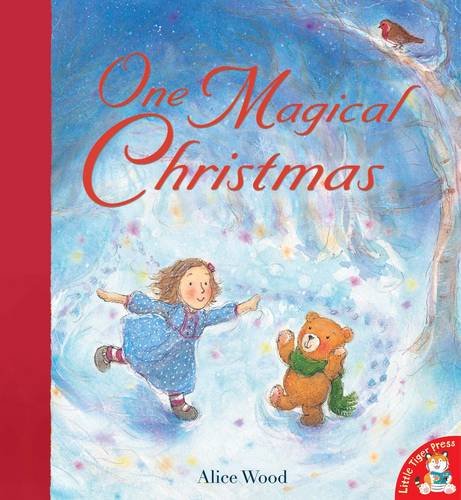 Alice was given this book by Father Christmas last year at her pre-school and it became a favourite very quickly. It's a wonderful tale of a dolly and a teddy bear who are excited to be going to their new homes of a boy and girl who want them to Christmas. Sadly they loose their Father Christmas on their way and have to find shelter from the snow. It comes to a wonderful magical end, that brings a warm glow at this time of year.
5. The Bear who had never seen Christmas by John Lewis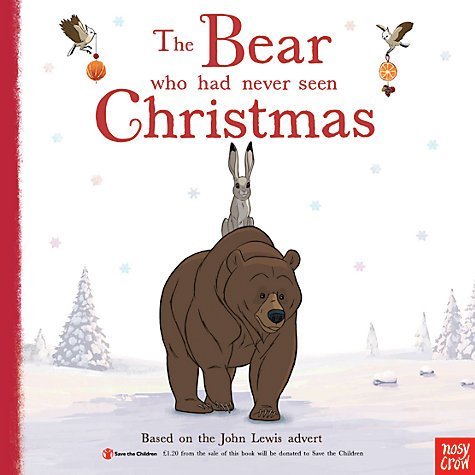 I am sure everyone remembers the John Lewis 2013 Christmas advert where the bear had never seen Christmas and his friend the Hare made it all possible? Alice was given this book as a Christmas present and it is my favourite Christmas book ever. It's so beautifully written and brings a tear to my eye every year. I struggle to put it away after Christmas as I would happily read it all year round.
---
About Laura
Laura is a married mum of two daughters, Alice and Holly. Currently a stay at home mummy and writes her blog in her spare time. Laura's blog is Dear Bear and Beany and she writes about family days out, the adventures they get up, life as a mummy and reviews.
You can find Laura on social media:
Twitter | Facebook | Instagram | Pinterest | Youtube
---
My Favourite Five Books Will Be Back Soon
My favourite five books will be back regularly on a Tuesday with another guest. If you would like to take part in the series, please drop me an email lovelylaurasblog@gmail.com.