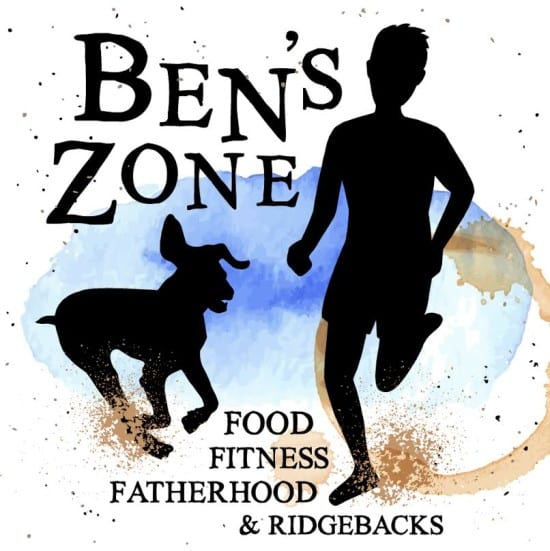 Welcome to a weekly feature on my blog – Ben's Zone. Written by husband… Ben. A foodie, coffee obsessed, ex-smoking, ex-drinking and Ridgeback loving Dad. Who is also seriously into his fitness.  You can find him on the blog (most) Sundays. Enjoy 🙂
---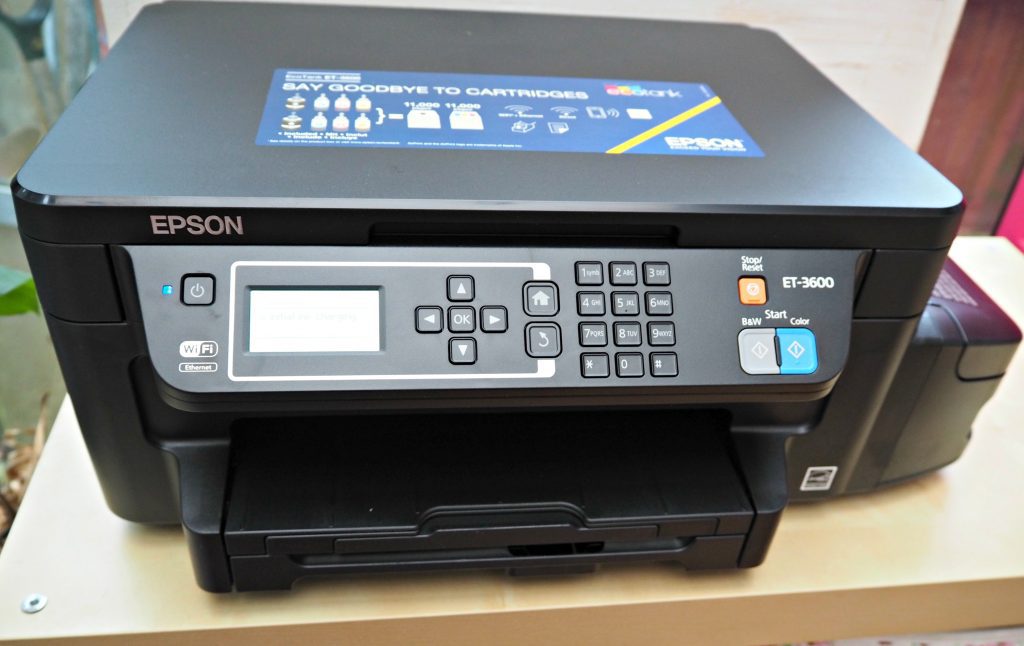 Epson Ecotank ET3600 Review
I know all businesses exist to make money, but sometimes I find the levels of cynicism involved a touch overwhelming. It's no secret that manufacturers sell their printers at a significant loss knowing that when the ink cartridges run out the user will buy more, and it is the cartridges where the money is recouped. As an example, my old printer, bought about 1 year ago for around £200 did about 6 months of reasonable printing before requiring new cartridges which cost around £70 for a set. If I were printing more, for example if the printer was used in an office, the outlay on cartridges would have been significantly higher. It's well known that this is how printers are paid for but even still, it has always left me with a sour taste in the mouth. When I was given the opportunity to review the Epson Ecotank ET3600 I was interested because here we have a different paradigm. Instead of using small capacity cartridges, the printer retails at significantly higher cost but uses ink supplied from refillable tanks on the side of the machine. The inks come in simple bottles and a full set of Epson ink would come in at around £30. Epson claim to be able to print 11,0000 sheets of black and white and 11,000 sheets of colour with the 2 sets of bottles that are included with the printer. That's a lot. So it seems to offer a more open approach to printers and straight away I liked that.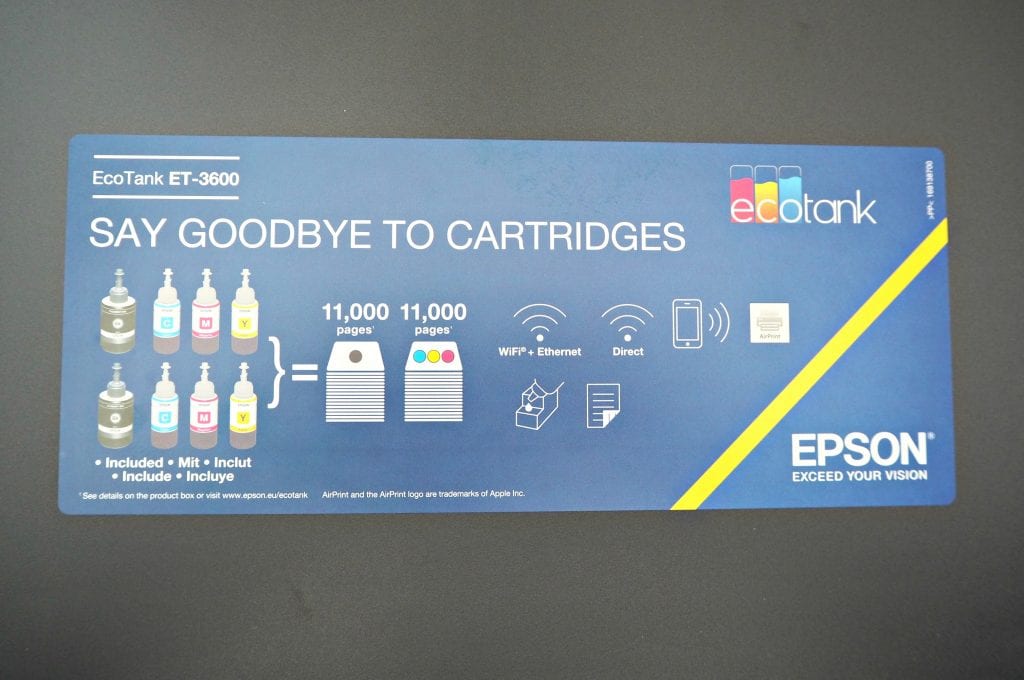 Setting the printer up was pretty easy. The connection is wireless and so it was a simple process to use the onboard wizards to connect to our home wireless network. Once this was completed the printer was accessible easily from our Macbooks. As you would expect, you have to download an app to print from iOS devices but once this was done the iOS stuff connected easily. I was slightly nervous about filling the ink tanks for the first time but I did not need to be. It's a careful process but not one that was unduly messy (I would normally be the one to find out if there was a potential for accidental mess). Once the printer had gone through an initial set up, which took about 20 minutes, it was ready to go. Easy, but then nowadays, that is what you expect for peripherals.
Print quality was good from the get go. I tried black and white and colour printing on the normal standard A4 paper we used in our last printer, the quality looked fine. Certainly the colours were nice and strong. I checked out the photo printing quality with some glossy paper and that produced excellent results which mean I now have some pics of the kids stuck to my white board at work. I would say that the printer is probably marginally slower than our old HP and that the tray for catching output is not great, but these are minor gripes.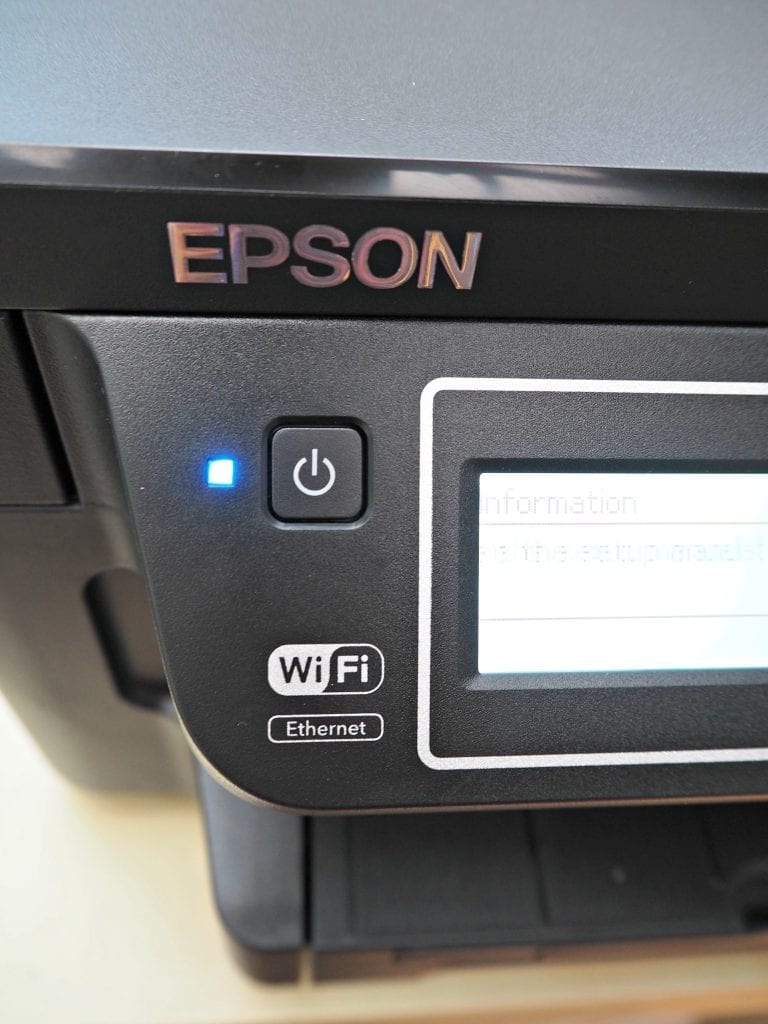 Scanning functionality of the Ecotank is as expected. The scans come through quickly and clearly. One downside is that there is no feeder for the scanner (remembering this would double up as a photocopier) and so only single pages can be scanned at once. If I was buying this to serve an office I would consider this a major pain. As it is, my usage is limited to scanning receipts for expenses claims and so this is fine for me. I scanned in the pictures I had printed of the kids and (as expected) the results were fine. To be honest, unless there is a shocking loss of quality or it takes ages, the scanning functionality is about convenience more than anything else. If you can live without the document feeder, this is plenty good enough.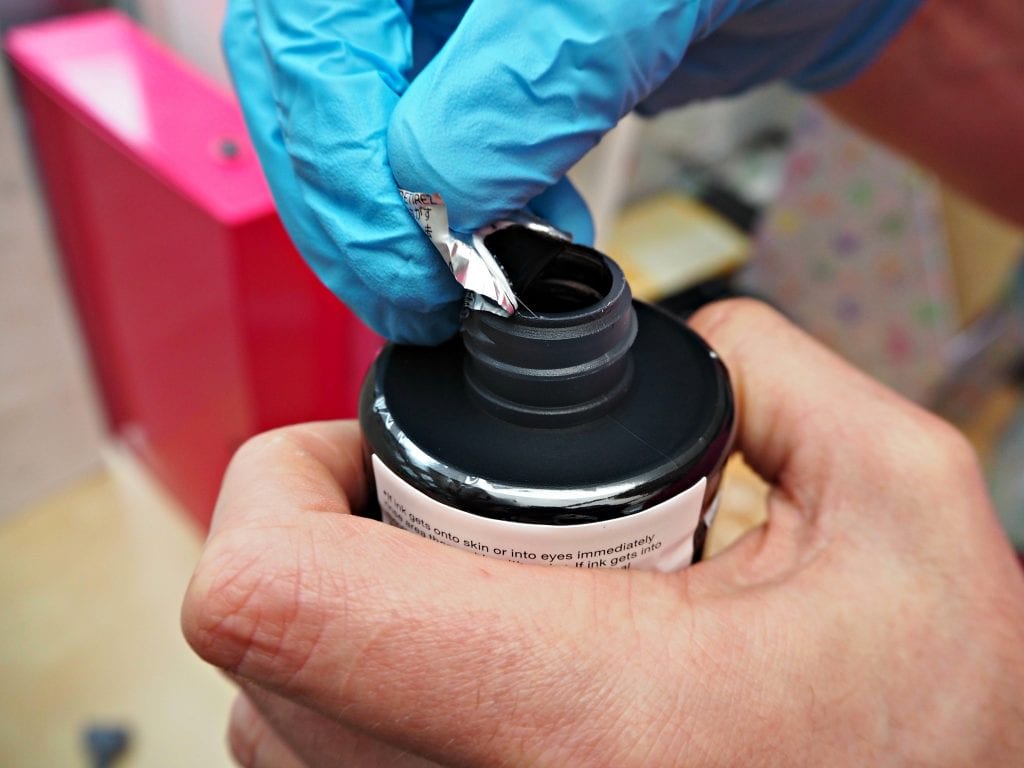 So there you have it, it prints and it scans, both of these it does very well. There's no hidden gotchas in the setup and it works as advertised. I was interested to know how it compared on price to the last printer we had and frankly I was staggered. On colour the Epson is literally 10 times cheaper per page than our last printer, on black and white it's 'only' 25% of the cost. This alone makes the printer a clear win for me. Another big boon for me is that when it does need to be refilled, all that goes in the bin is simple plastic bottles rather than the increasingly complex cartridges. It always pains me to throw away items that have obviously had a lot of time and effort spent in their manufacture. I think it also says something unpleasant about the amount of needless waste we're prepared to tolerate as a society.
In terms of bad things about the ET3600, not much really. The document feeder may or may not be an issue, dependant on your use case. One thing the printer does not do is accurately measure the amount of ink remaining. It makes an estimate based on how much ink it thinks it is using while printing and it has a low ink warning but it does not have any facility to measure the ink internally. Again though, this is not a huge issue as the ink tanks are on the side of the printer and so ink level is very easy to gauge as the tanks are clear. Again, I can't see an issue there.
To conclude I think that conceptually and in execution this is an excellent effort from Epson. Although the initial cost of the printer is more than a traditional cartridge based system, overall cost per page is substantially lower. I also like that the printer is less wasteful in terms of what gets thrown away. Minor gripes such as a lack of document feeder are not things that would really impinge on my buying decision.
*Disclosure: We were sent this printer for the purpose of this review, however, all opinions are my own.