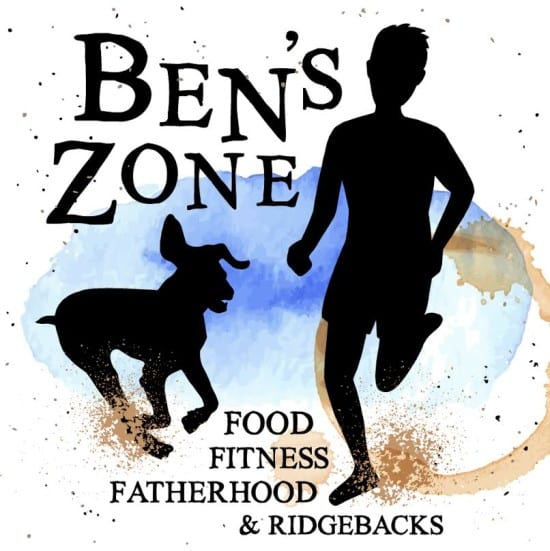 Welcome to a weekly feature on my blog – Ben's Zone. Written by husband… Ben. A foodie, coffee obsessed, ex-smoking, ex-drinking and Ridgeback loving Dad. Who is also seriously into his fitness.  You can find him on the blog (most) Sundays. Enjoy 🙂
---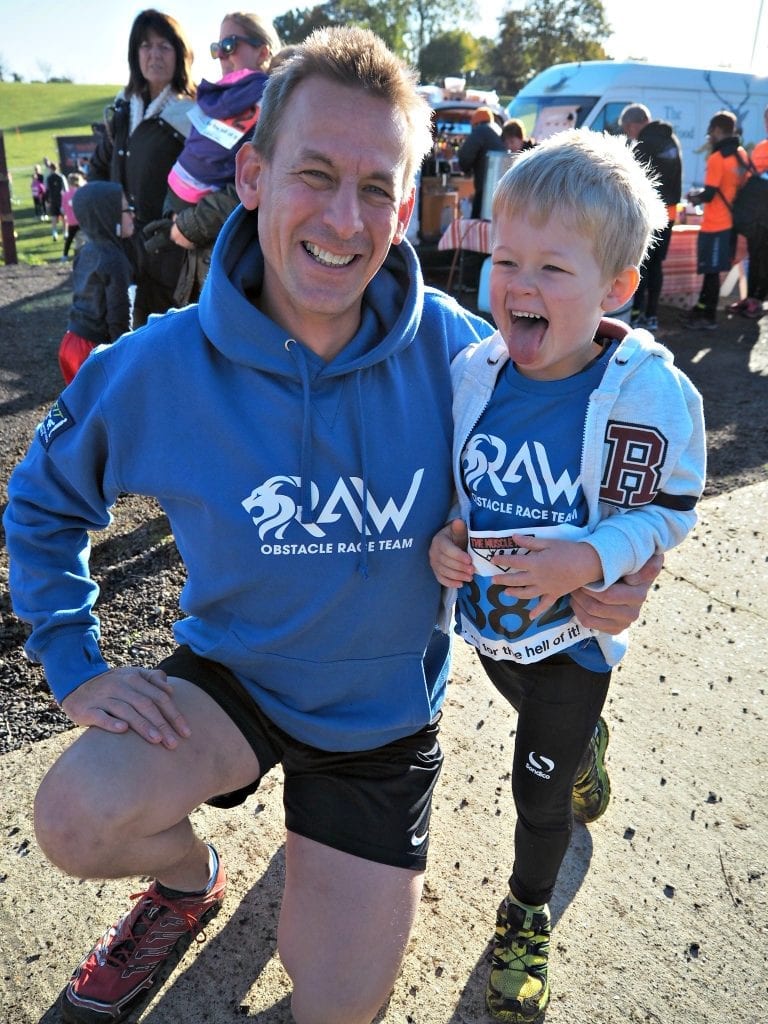 Muscle Acre Mud Slog November 2016 Review & Logan's First Race
This summer I started running on the weekends with Logan. During the course of our chats, obstacle racing came up and he expressed an interest in running a kids' race with me. There was never any doubt in my mind which race to choose as his first, it had to be Muscle Acre who run a 'Mini Muscle Makers' race for 6 year olds and upwards that goes before the adult race. As I knew I'd be running the adult race later in the morning (to get my coveted tri-event hoody) it seemed like a great fit. Anyone who has read my reviews of Muscle Acre will know I consider it my 'home' race and my favourite outside of the hallowed grounds of the Tettenhall horse sanctuary. Although Muscle Acre is a challenging course what has always struck me is the quality of the marshalling and the friendliness of the atmosphere. This hit my two key objectives, to show Logan the inclusive atmosphere that pervades OCR in its best setting and to make sure he was safe as we went round the course. There is also the 'Muscle Acre Special Sauce' which is that it is a tough course but without ever losing an element of fun and friendship.
As the day approached we made sure we trained for his first race, me because I'd come to the Summer Madness event fat, slow and jet lagged. We both wanted to go out and do our best. In terms of training, I trained him as I train myself, lots of proper trail running making use of natural obstacles. I did take him to big playgrounds a couple of times to get his upper body going, but he didn't really seem keen on it and I figured that it was pointless to push him into things he wasn't keen on. By the time the day came around he was running over 2 miles without stopping and at what I consider good pace for a kid his age.
As we lined up for the start together wearing our RAW obstacle race team colours I felt elated and proud, I could see he was full of energy and itching to get going, I was too. His wave started and we pushed out onto the course. I could see straight away that he had some good speed and he could see that too.
Things changed at the first obstacle. As is traditional with Muscle Acre, the first obstacle is a skip full of water, the weather had turned bitterly cold the night before and the water made me wince, I knew it was going to be a huge shock to his system. As soon as he hit the water the shock hit him hard. Later on in the race I saw that a lot of the parents with smaller kids had gone around the skips to start with, I wish I had done that too. I'd been so caught up in sharing something I love with my son that I had forgotten how young he is. To his credit he made it through the skip but he was in a bad way. After a hug we were off again and out onto the course, which is a truncated version of the full adult course. I was immensely proud, I could see he was very cold but he kept running for the duration of the course, which is no mean feat, he also tried every obstacle that he could (he was simply too small to reach the monkey bars). For a couple of the bigger obstacles I had to give him a hand and was very grateful of the marshals who also helped and gave him guidance on how to get over the obstacles.
By the time we hit the final obstacle, a massive slip and slide, I could see that he had had enough and I'm glad it ended when it did. The race and the marshalling were perfect but the shock of that first skip of water had hit him really hard.
My feelings afterwards were very mixed. I'd entered him into the race because we'd discussed it and he'd asked me to. Having done a number of winter races myself I knew how tough it would be and that there might be a few tears along the way but I made the decision to let him race anyway. Was it the right call? I'm not sure. Within a day or so he had forgotten about the cold (though not the skip) and was enjoying bragging to his mates about all the stuff he'd done, but in entering him in early, had I put him off racing in the future?
A couple of weeks later I still feel really conflicted. In terms of race choice I could not have picked better, I know that, but, though I didn't push him to do the race, perhaps I should be aware of how important fatherly approval can be to a young boy. I didn't push him to run, or even to complete the race, but was there a part of him that simply didn't want to disappoint me by not enjoying the wet and cold like I do, after all, it's pretty weird to enjoy being wet and cold.
In a week or so, we'll go back to basics, running trails together with the dog early on our Saturday mornings. Muscle Acre do a brilliant summer event in July so maybe I'll broach the subject of doing another, warmer race nearer the time and leave winter OCR for an age when he can be trusted to make stupid decisions on his own.
As for my race? This time I smashed it. MA is my favourite OCR because the obstacles are fun and because they don't stint on having decent running sections in there. As soon as the wave went I knew I had some speed and it stayed with me throughout. All my favourite obstacles were there, I'm even beginning to forgive them for replacing their easy monkey bars with ones that are significantly tougher, no forgiveness for the rope climb though.
The field was as fun focused and friendly as ever, I have a great time at every Muscle Acre and this one was probably my favourite so far. I'm super stoked to see what the Muscle Acre team have in store for us next year. It's been amazing to see the race grow from such small beginnings to the tour de force event that it is now. I should probably say more but I think my feelings on MA are well known, each event is incrementally better than the last and I'm very grateful to have something so special in my back yard. Whether or not it was the right time to take my son for his first race could be argued, but that the first race he did was going to be at Muscle Acre was never in question.
*Disclosure: I paid for entry into Muscle Acre for Logan and I myself.