Today I would like to welcome to the blog Amie from Mum Amie. She is guesting in my new series where different people share their five favourite books in a chosen genre. Aimee is sharing with us her favourite five historical books. I've not read much historical but I have been tempted by Labyrinth several times.
My Favourite Five Historical Books with Aimee from Mum Aimee

The theme for my favourite five books is historical fiction. I'm a bookworm and a bit of a history buff so these types of novels are perfect for me.
1. The Other Boleyn Girl by Philippa Gregory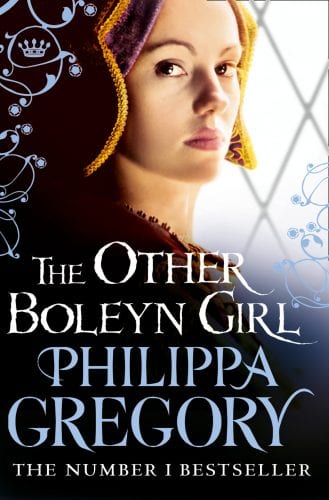 I love Philippa Gregory's books; she weaves drama, romance, suspense, war and loss into incredible page turners. She's written many novels which span the early 1400s to the 20th century but her most famous, such as The Other Boleyn Girl, detail the lives of women who lived in the Tudor court of Henry VIII. I literally couldn't put this book down. It's written from the perspective of Mary Boleyn, Anne Boleyn's sister, who was used by her family to elevate their status at court. Firstly she was pushed into an affair with the king and then, when his eye turned to her sister, Mary was forced to help Anne, her best friend and greatest rival, snare him. She had two illegitimate children by Henry and her constant desire to be with them while her family kept them apart, as a mother, I found totally heart breaking.
2. Life After Life by Kate Atkinson
Kate Atkinson is another of my favourite authors and Life After Life is a real page turner. It's about a woman who lives her life over and over again and is centred on her experiences during the Second World War. The sequel, A God In Ruins, focuses her brother and has the most incredible twist, which I didn't see coming and had me thinking for days.
3. The Illusionists by Rosie Thomas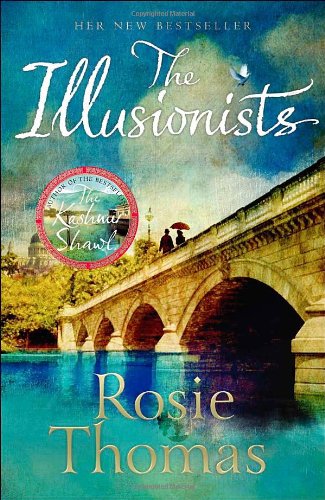 This book is set at the end of the 19th Century and the main character is determined not to fall into a woman's assumed role of wife and mother. She meets a mysterious and handsome illusionist and becomes part of his increasingly popular theatre show. The story centres around their relationship and the people in their inner circle. The sequel, Daughter of the House, tells the story of their daughter, a gifted medium and her struggle to find a place in the world.
4. Wolf Hall by Hilary Mantel
Another novel set during the Tudor Court of Henry VIII (sorry, this period fascinates me!) This book tells the story of Thomas Cromwell, as he makes his way from nobody to Henry VIII's most trusted advisor – a very unusual achievement in those days. This book and the sequel, Bringing Up The Bodies, is about Cromwell's struggle to help Henry divorce his first wife, marry the second and then have her beheaded. Both books were made into a BBC drama, which was really popular but as always, I think the books are way better!
5. Labyrinth by Katte Mosse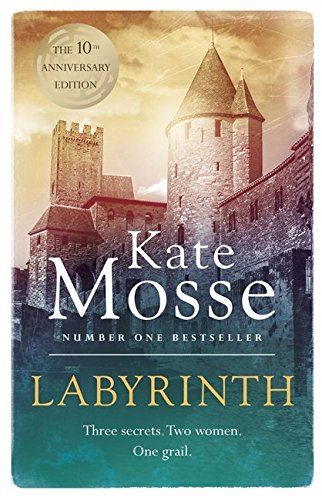 I love this book because it tells a gripping story of mystery, love and loss during a period I knew nothing about. It's set in Carcassonne in France during the 13th Century and also 2005 and has two main characters, women living centuries apart and facing the same struggle to protect the secrets of the Holy Grail.
---
About Aimee
Aimee is co-founder of the Mum friendship site Mum Amie. She is a Mum to 3 beautiful children (2 in her arms and 1 in the sky). She blogs about parenting, friendships, wellbeing and baby loss.
You can find Aimee on social media:
Twitter | Facebook | Instagram | Pinterest
---
My Favourite Five Books Will Be Back Next Tuesday
My favourite five books will be back next Tuesday with another guest. If you would like to take part in the series, please drop me an email lovelylaurasblog@gmail.com.