Spaceform Keyring Review
I'd never heard of Spaceform before they contacted me. One of the good things about blogging is it has introduced me to lots of new and interesting brands. Spaceform are a creative glass gift company. Which means essentially they make beautiful things out of glass and porcelain. The items they make really are quite pretty, using glass, bright colours and illustration.
Their collections range from keyrings, ornaments, keepsakes, mirrors and tokens to picture frames, vases and crockery. You can also get personalised items, perfect for gifts. I really like the use of colours they use on their designs. They are simple, but also quite eye catching.
I was sent this lovely heart keyring to review. As I have recently purchased a new car, I thought it would be great to put my keys on when the car arrives. It's always about the accessories is it not?
The keyring itself is made of glass. but it's not fragile like you would imagine it to be. It feels solid robust, and I'm not worried it's going to break in my bag if things bash into it. It's actually really clever just how robust it feels. It's very pretty and also very light. It would definitely make a lovely gift for someone as it's also a little bit unusual too, which I also like. A fabulous accessory to go in your handbag.
Spaceform glass keyring cuboid hearts £19.95
Spaceform Token Giveaway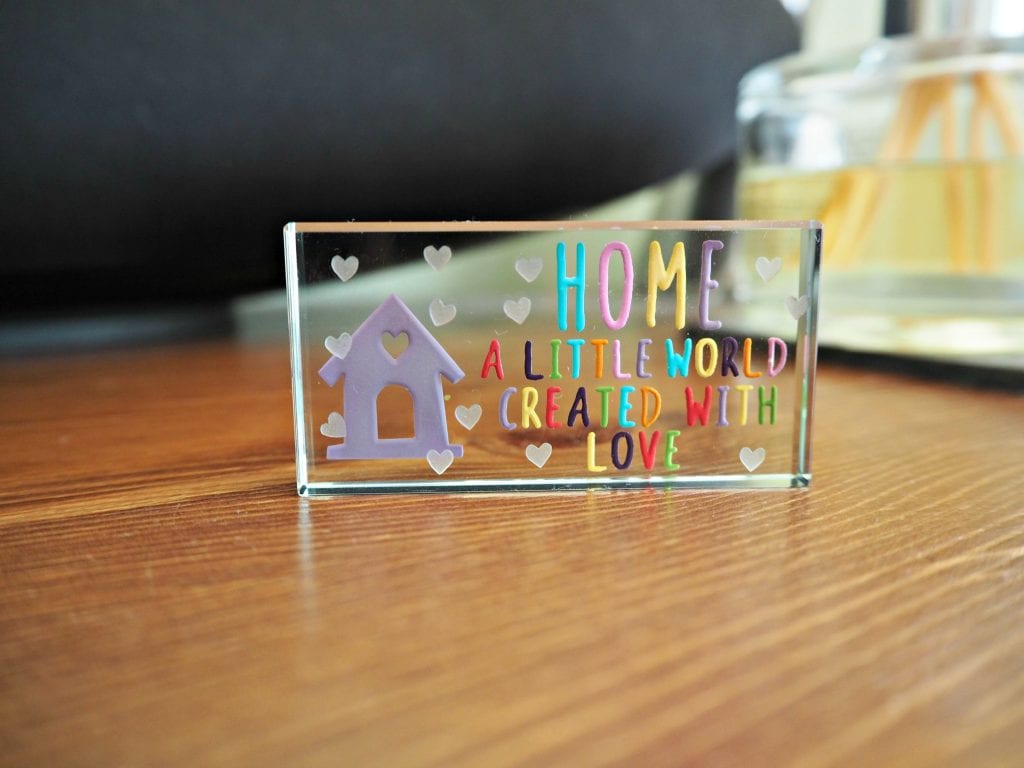 Would you like to win something from Spaceform for yourself? Well now's your chance. I have this lovely 'home a little place created with love' token to give away to one lucky person. All you need to do is enter your details into Rafflecopter below to be in with a chance of winning.
You can also purchase this token on Spaceform for £15.95.
*Terms and conditions: One winner will win the above 'home' token from Spaceform. Entrants must reside in the UK or Ireland. Competition closes on 31st August 2016 at midnight. 
**Disclosure: Spaceform sent me the above items for the purpose of this review and giveaway, however, all opinions are my own.