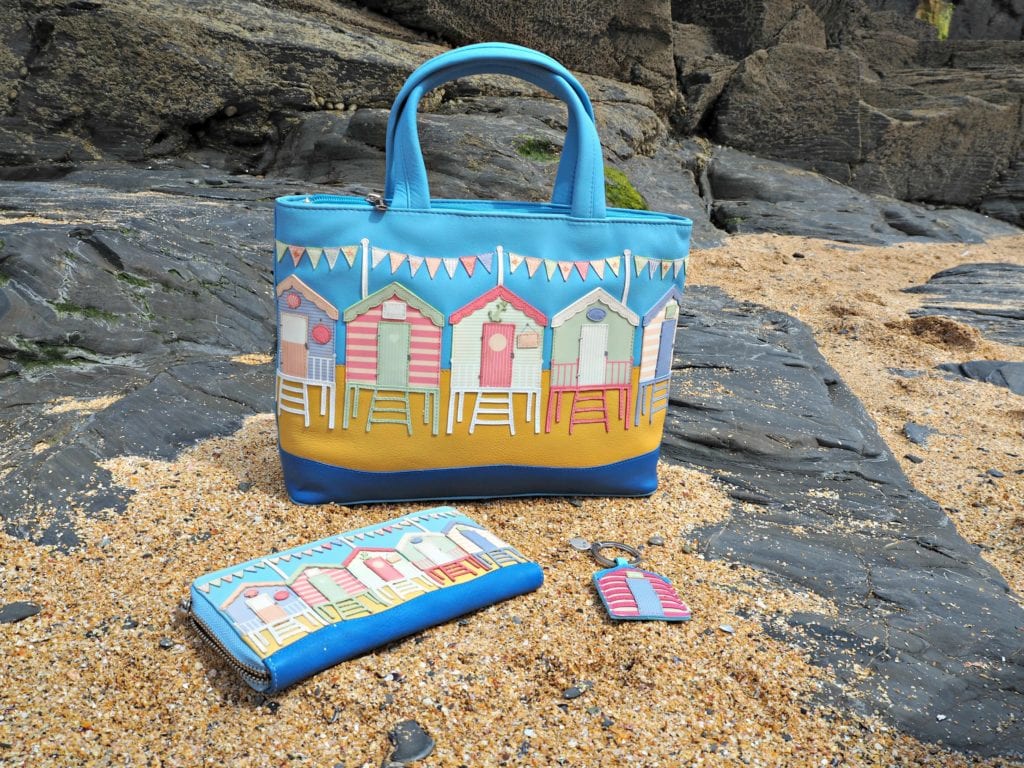 Yoshi Beach Hut Handbag, Purse and Keyring Review
There's is nothing better than a new handbag, well maybe a few things, but it's up the top with one of my favourite things. Last autumn I was sent the bookworm bag to review from British handbag brand Yoshi. Quite frankly, I adored it and it still remains to be one of my favourite bags in my collection.
This summer I am delighted to be working with Yoshi again and was sent their gorgeous Beach Hut bag to review, as well as the matching purse and keyring. I really cannot evangelise enough what beautiful quality their products are for the price they are. A similar bag from Radley for example would be over double the price. The bag is entirely in leather, with appliqué leather detailing sewn onto the top. Which means every single picture on the book is sewn on and have a 3D look to it. It's a good size and easily fits a purse, phone, lippy and kindle in it (one of my essentials).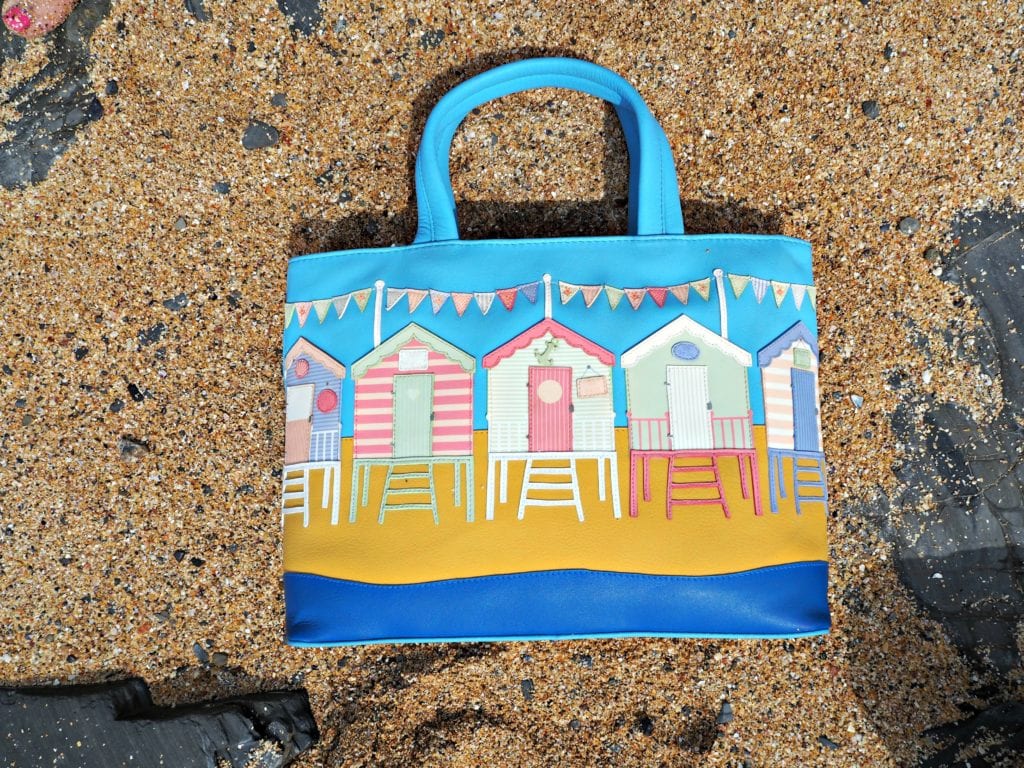 As I was going on holiday around the time that the review was due, I thought what better way to photograph the bag in its home environment? I was a little disappointed I couldn't actually find any beach huts to photograph it in front of. But I did find a gorgeous beach.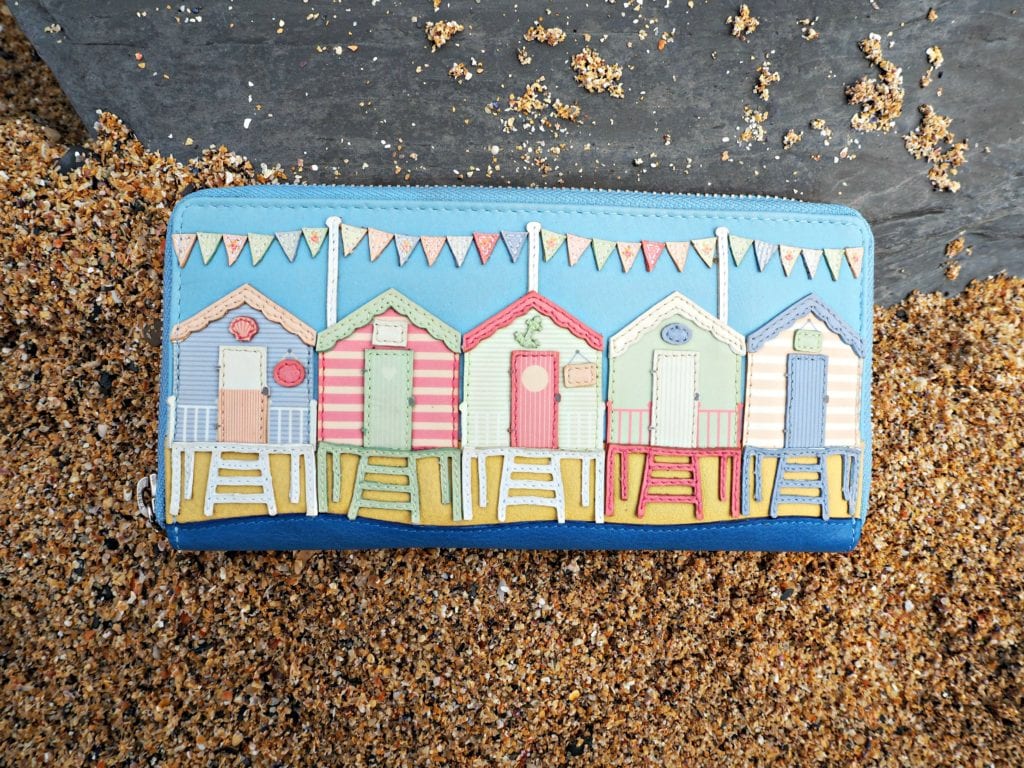 The purse is a great size, I'm not into small purses as I tend to carry around about a million cards with me and I also like to keep hold of my receipts for budgeting each month. This has got plenty of space for coins, cards, notes and receipts too. A perfect size for me.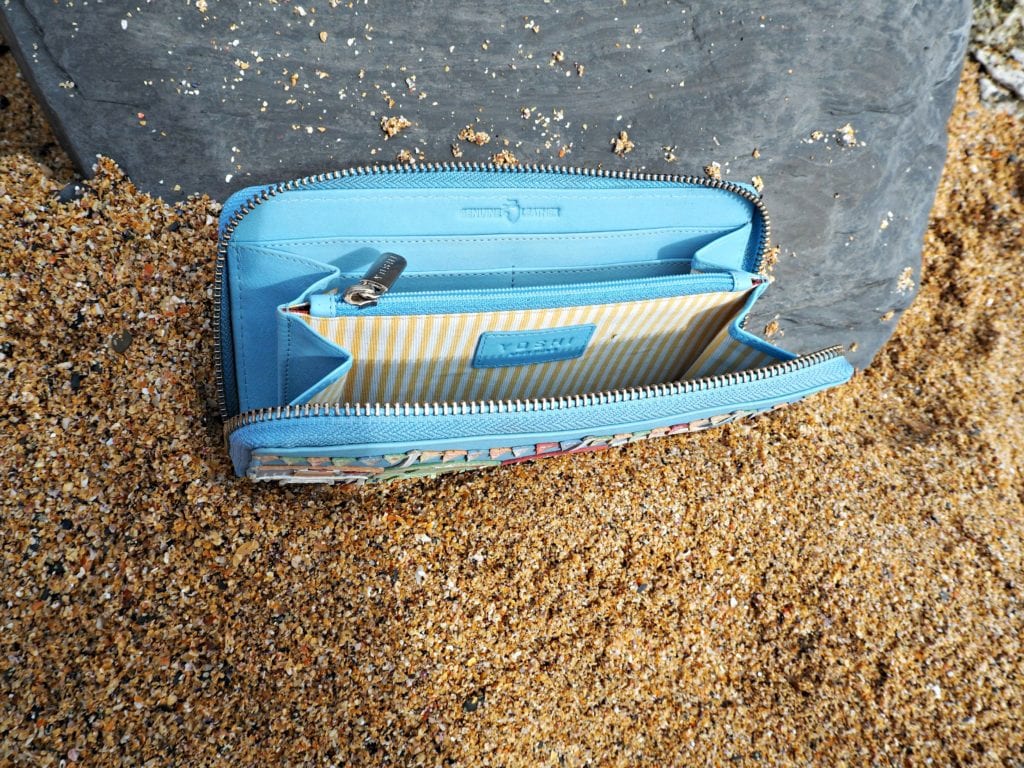 The keyring is just a nice added finishing touch. I plan to add it as a charm to my bag, or perhaps use it for my car keys. It even has a cute little Yoshi charm of its own.
The handbag retails at £90, the purse £35 and the keyring £6.50. I really cannot express just how gorgeous they are all and I can't get over the price for the quality too.
They have also updated their bookworm bag to a summer version, and I am so, so tempted! Do you think my husband would notice? 😉
I am such a Yoshi convert and I can see many more sneaking there way into my wardrobe. Beautiful bags and accessories, definitely a website you need to check out if you're a bag lover like me. If you read my reviews you will know that I am always honest and point out things that don't work, which will show you how much I love these items.
*Disclosure: This bag, purse and keyring were sent to me for the purpose of this review, however, all opinions are my own.