Today I welcome the lovely Rachel from Life of my Family and Me. Rachel writes about her family and her life with her husband and two beautiful girls. Also her journey as she works on overcoming her mental health issues, you must check out the cute posts of her puppy Charlie too. 
---
My Primark Summer Wardrobe Wishlist
The summer is certainly on its way! I am still on my winter trousers, I have ghostly pale legs and am in desperate need of some summer clothes. This year I am going to make a slight/big change to my summer wardrobe, I am going to try other colours other than black. Black is my fail safe – if in doubt get black! I have noticed I get comments when I wear blues and khaki green so I am going to look for these colours, perhaps the odd peach colour might get thrown in too (I'll see how brave I am lol).
I am a high street shopper, I like a bargain and will happily shop in Primark. My high rise jeans are from there and I love them.
Pink v-neck top £6.00
Black floral v-neck vest top £6.00
Orange print playsuit £5.00
High rise jeans £13.00
Denim knee length shorts £10.00
Red paisley vest £4.00
Elastic tan ankle boots £13.00
Peach chained structured bag £12.00
Tan plait gladiator sandal £4.00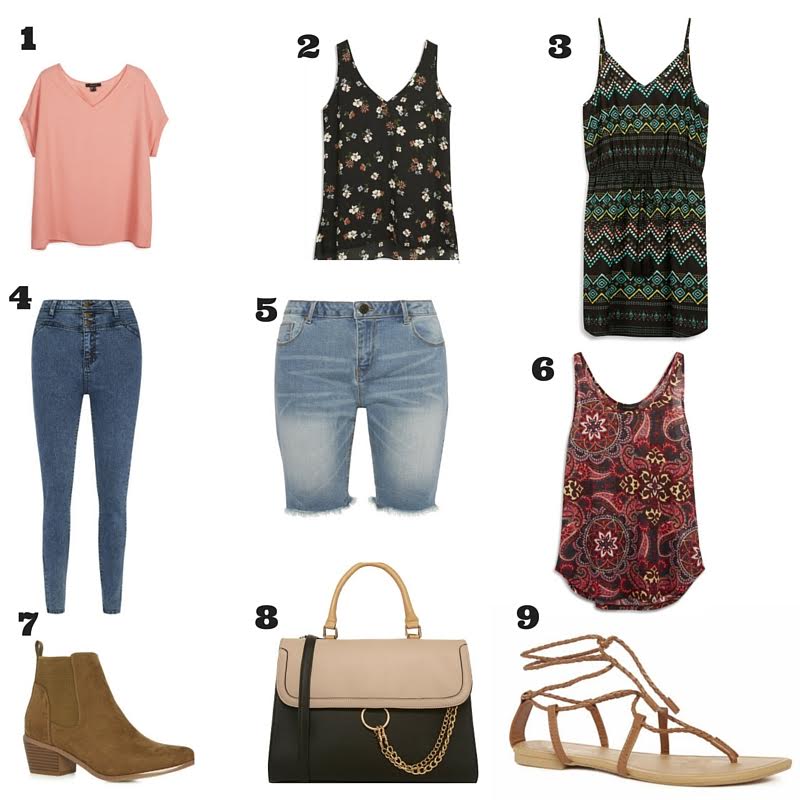 I am so looking forward to doing a summer shop and fingers crossed I will actually buy some floral and pastel colour clothes that I have seen here.
What are your favourite summer clothes?
You can find Rachel online:
Blog | Twitter | Instagram | Facebook
---
Thank you for your post Rachel, what a great summer wardrobe for the bargain price of £73! I particularly like the paisley vest top and gladiator sandals. I haven't shopped in Primark for a while, I think I may need to find time to head on over to my local store.