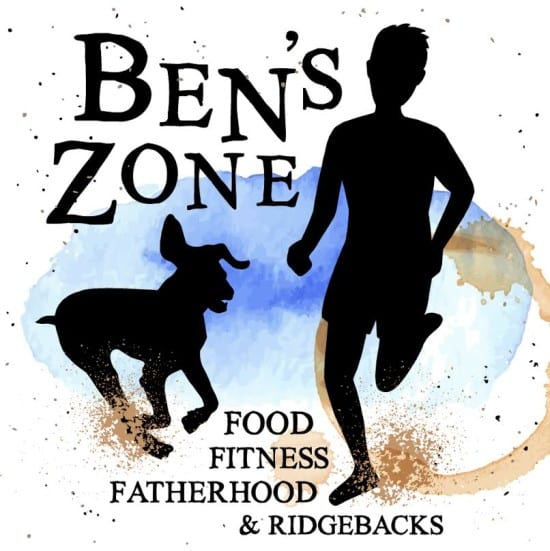 Welcome to a weekly feature on my blog – Ben's Zone. Written by husband… Ben. A foodie, coffee obsessed, ex-smoking, ex-drinking and Ridgeback loving Dad. Who is also seriously into his fitness.  You can find him on the blog (most) Sundays. Enjoy 🙂
---
Pawsome Box Review
I love getting stuff for Florence, my dog, she's my running partner, my friend and often the only person in the house I can get a sensible response from, so I was pretty pleased when I got sent a Pawsome Gift Box to review. The idea is that you sign up for 1, 3 or 6 months at about £20 a month and receive a box each month with a selection of items. I received the May box and inside I found the following:
1 x 1.2m 'Keep Calm' branded lead
1 x pack of chicken treats
1 x pack of liver flavour dog popcorn
1 x pack of moisturised cleansing wipes
1 x rope and plastic chew toy
1 x squeaky turkey chew toy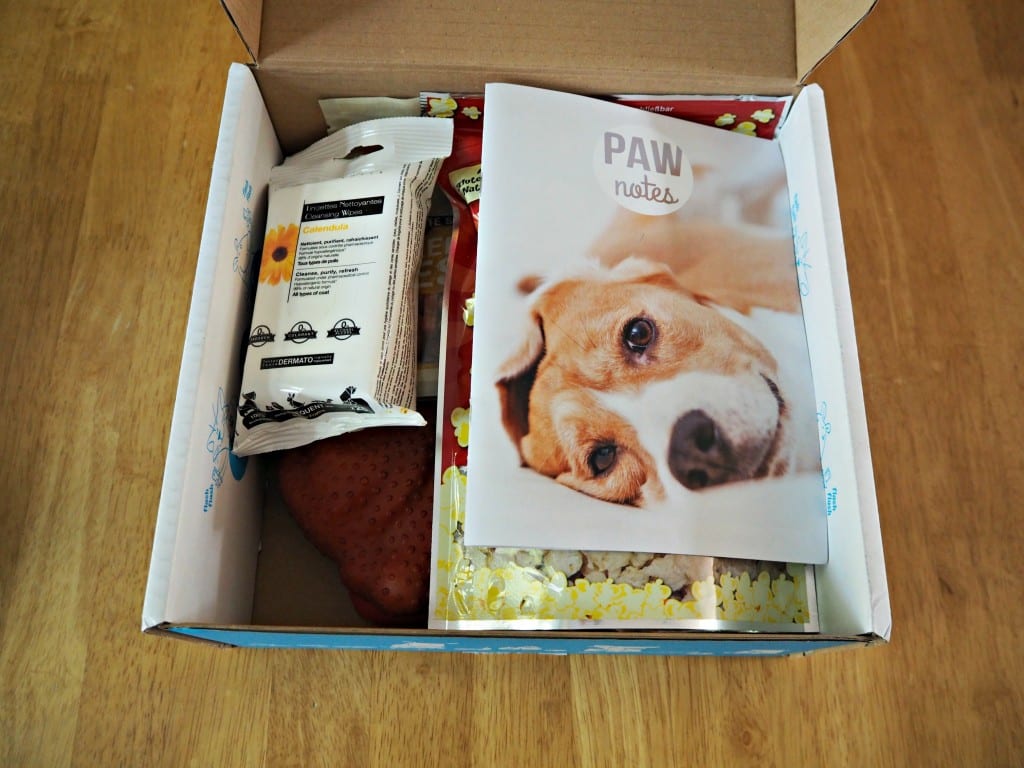 The contents seem pretty good quality, the lead is reasonable woven acrylic and while I'm not keen on the 'keep calm' branding the lead is strong enough and of reasonable length. When arranging the review we were asked what sort of dog we have and so the expectation was that the products should be appropriate for a 40kg+ Rhodesian Ridgeback. I only really use a lead to take Florence to and from the forest but this lead would be fine for that.
The treats seem pretty good. I'm not convinced I could get Florence to return from a distance for popcorn, liver flavoured or not however it will be quite fun next time Laura and I watch a movie to give her some in a tub. The chicken treats do look much more useful and so I'll put those into my running ruck sack in case I need to get Florence back at a distance.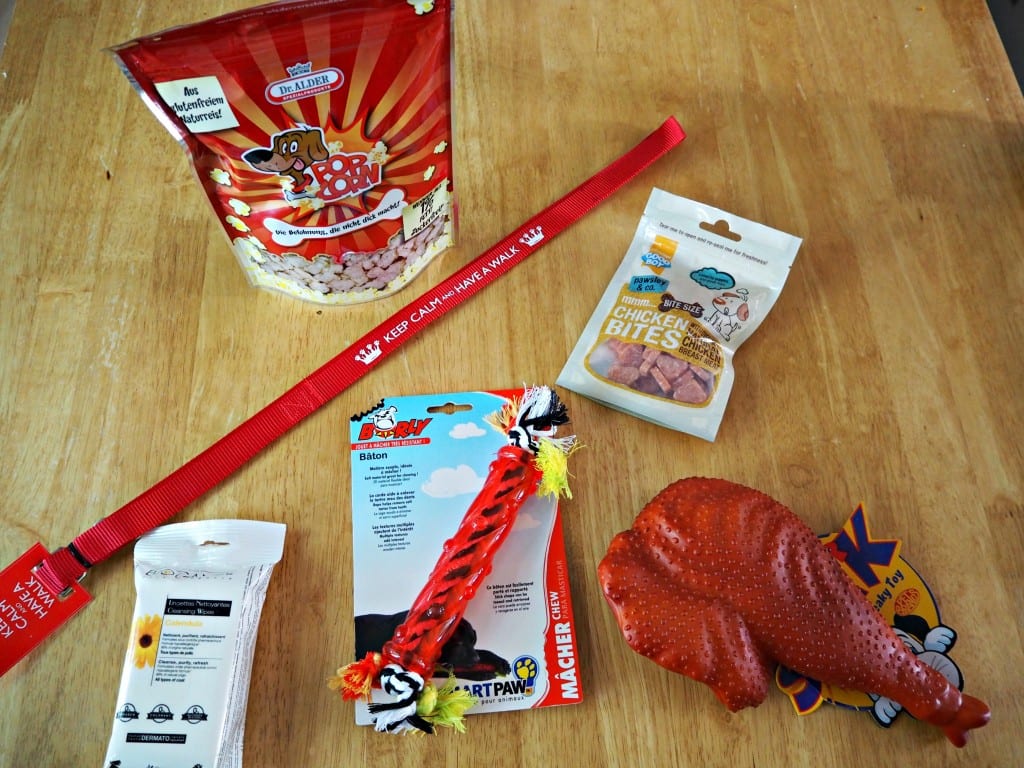 Florence loved both of the toys. I have seen her destroy many toys billed as 'indestructible' so I'm not entirely sure how long they will last, but she seems pleased and we're a week in and so far they're both going strong. The toughened plastic chew toy looks like it should stand a fair pounding, the turkey is less resilient but has a squeaker so it's a clear favourite.
One nice touch are the wet wipes. If you're a responsible dog owner you carry dog bags with you when you walk, and there's really nothing more gross than getting a bit of poo on your hand and not being able to wash properly until you get home. The wet wipes are a good size to fit into a walking or running bag and offer a nice solution to the problem.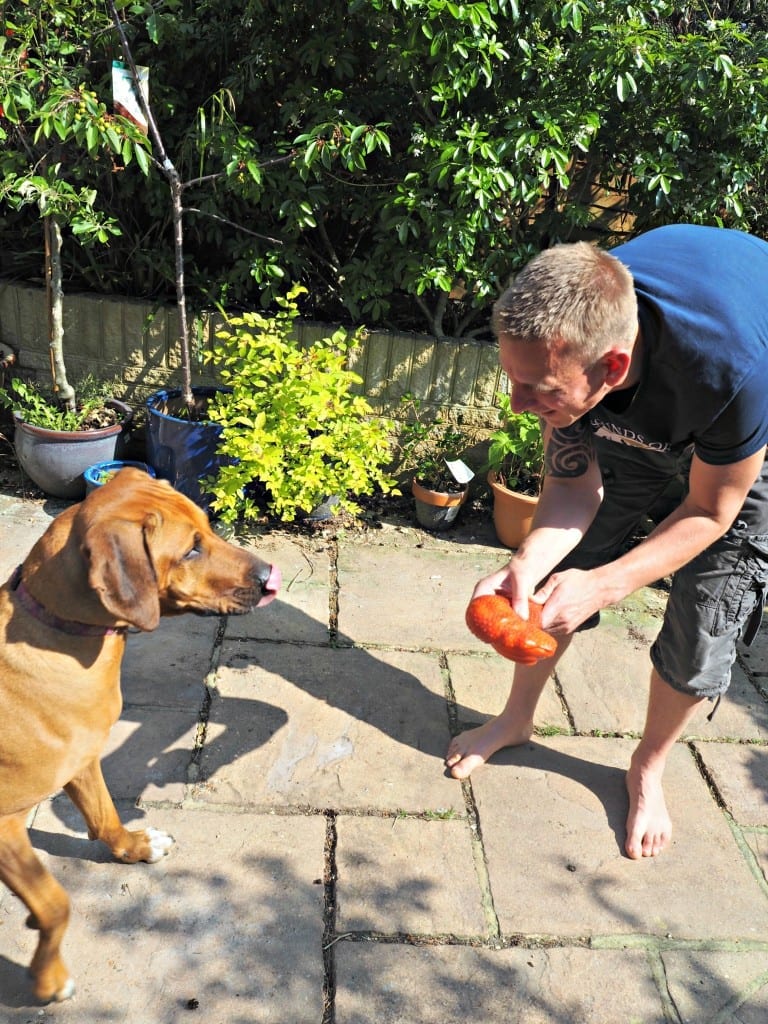 Overall I think this is a pretty reasonable kit, it's really ideal as a gift for a friend who has just got a dog as all of the bits are really pretty useful. If you do want to give this as a gift it is possible to purchase gift cards for 1,3 or 6 months worth of boxes. If you're not sure what you might be getting, you can look at the website and see the contents of previous boxes. I'm not sure if I would sign up to this for myself as I tend to like to research the stuff I get for Florence but I can see many people who would. I think £20 is a pretty reasonable price for what's inside as well. So yes, if I had a friend who was getting their first dog, I would consider this as a gift.
*Disclosure: We went sent this gift box for the purpose of this review, however, all opinions are our own.